Since our Sudio T2 review last year, Sudio has released a couple of shiny new products. This year, the Swedish brand is back with a bang with the Sudio E2 – the latest generation of the bestselling Sudio Ett model (which we reviewed), and the company's most advanced earphone to date.
Let's find out more about Sudio's latest flagship product and whether it could be your next earphone upgrade.
Specifications at a glance
Compatibility
Android, iOS, Mac OS, Windows, Linux
Driver type, size
Dynamic, 10mm
Weight
Earphone: 5g
Charging case: 41g
Together: 51g
Range
10m
Built-in microphone
Yes
Bluetooth version
5.2
CODEC
SBC
Water resistance
IPX4
Wireless charging support
Yes
Charging type
USB + Wireless
What's in the box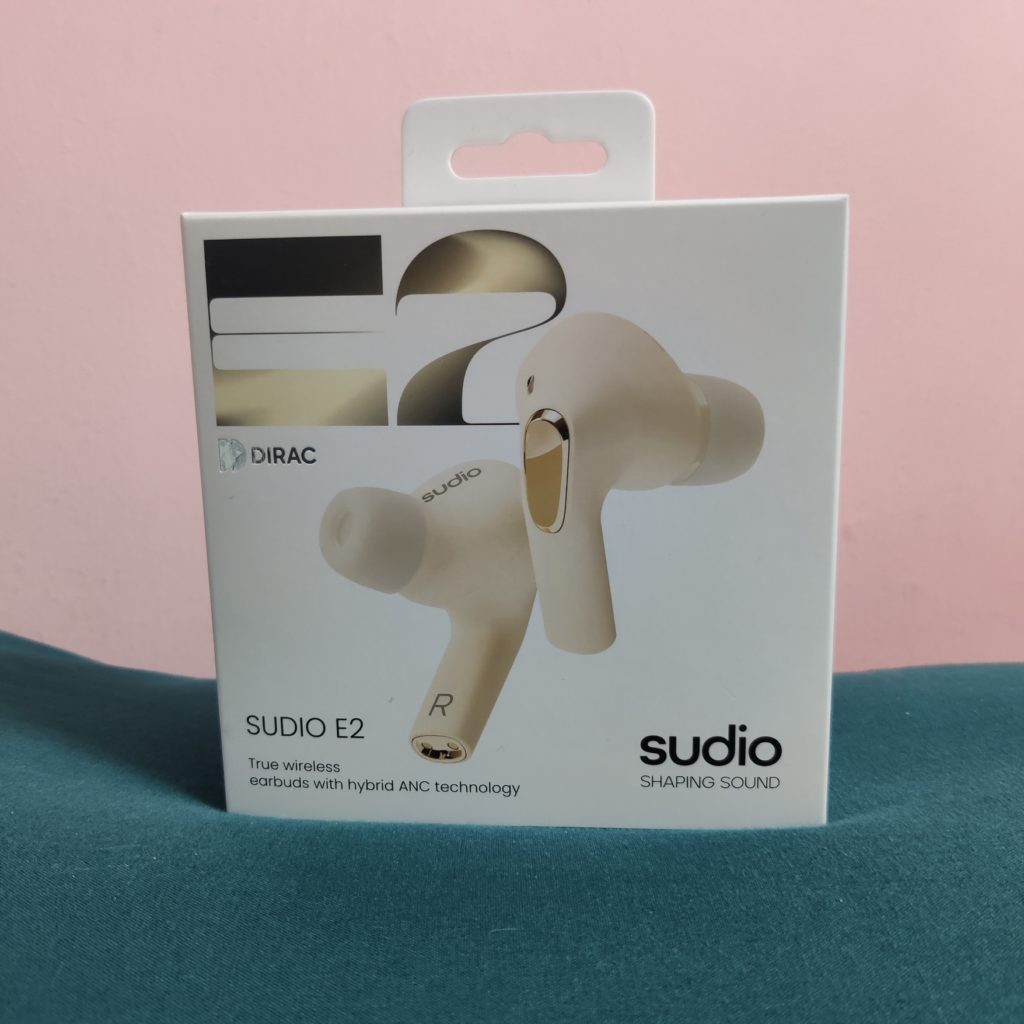 Your Sudio E2 comes packed in a pretty white box. In it, you'll find: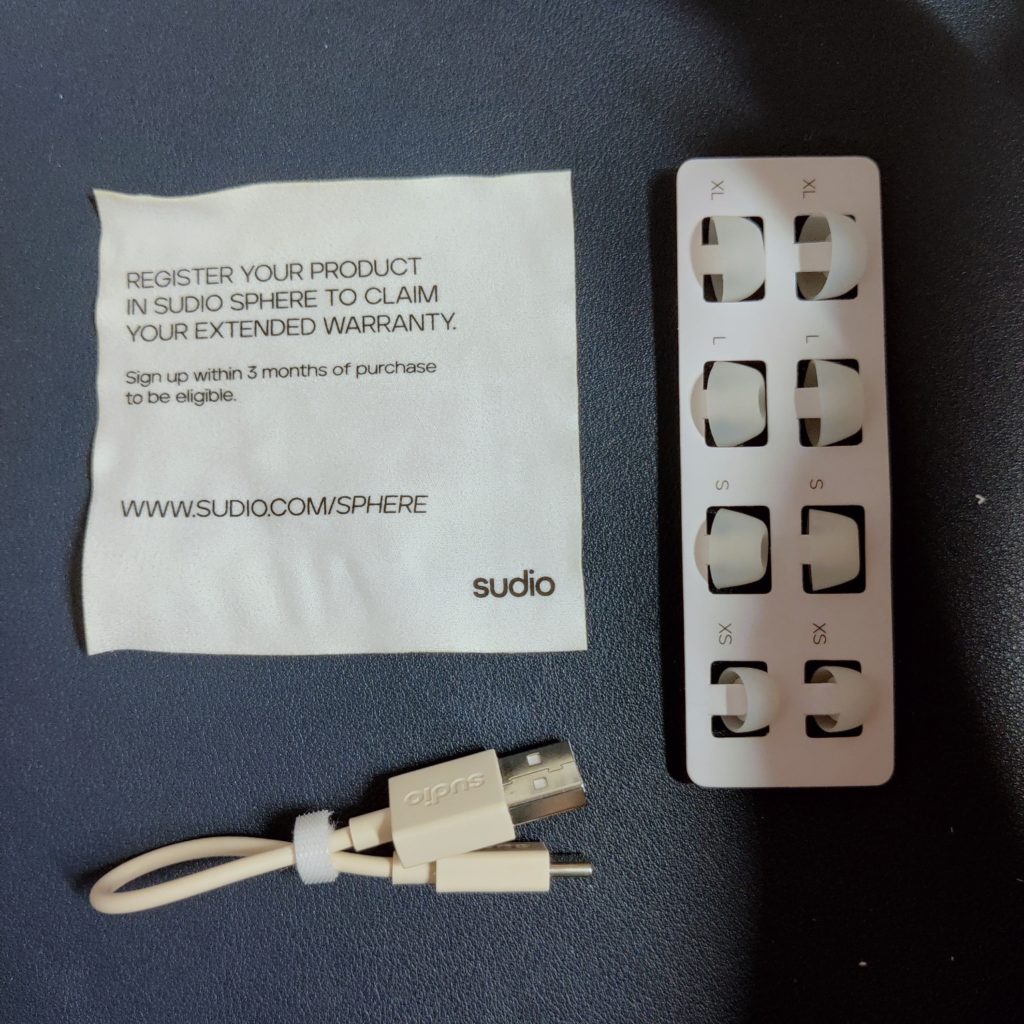 The Sudio E2 itself
Charging case
USB-C charging cable
4 extra pairs of silicone eartips
Cleaning cloth
Instructional manuals
Design and look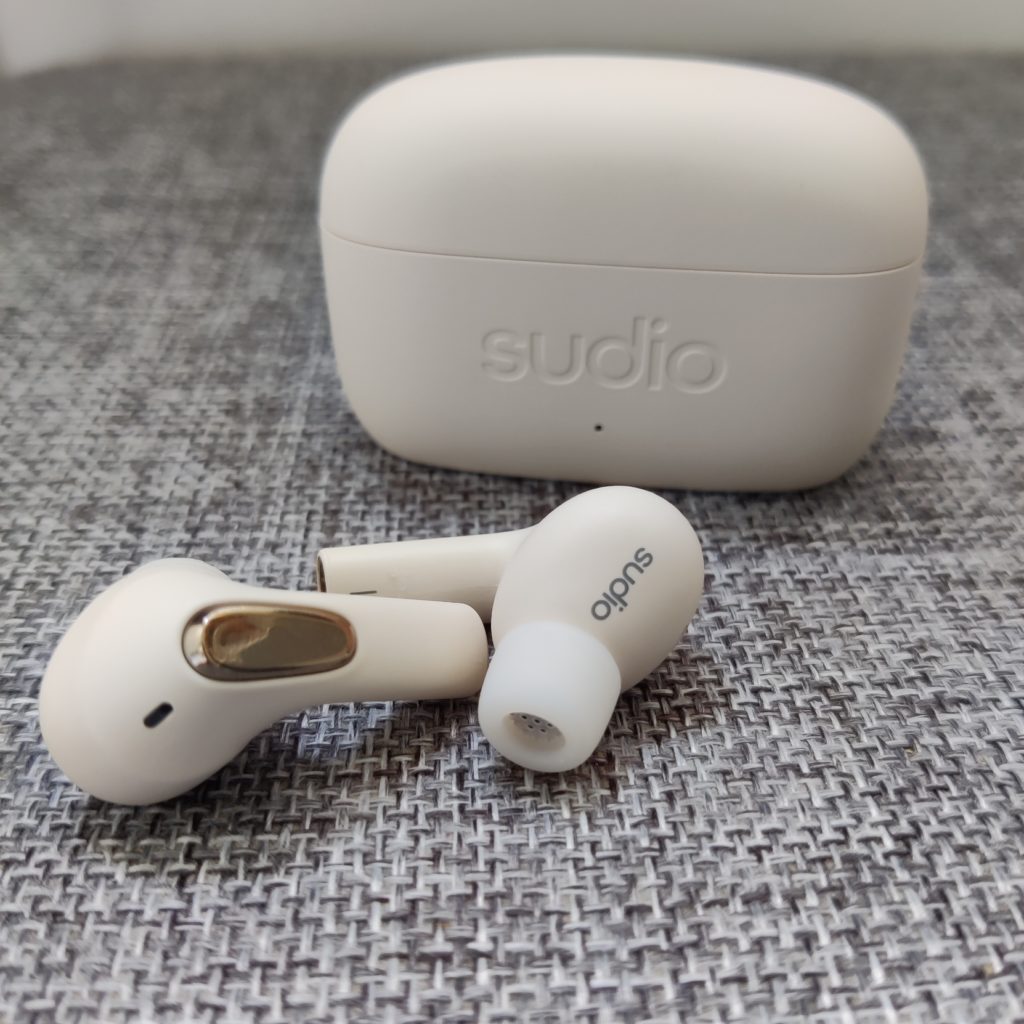 The Sudio E2 is currently available in 4 colors – Chalk, Grey, Black and Jade. We were sent a pair of Chalk-colored ones.
The case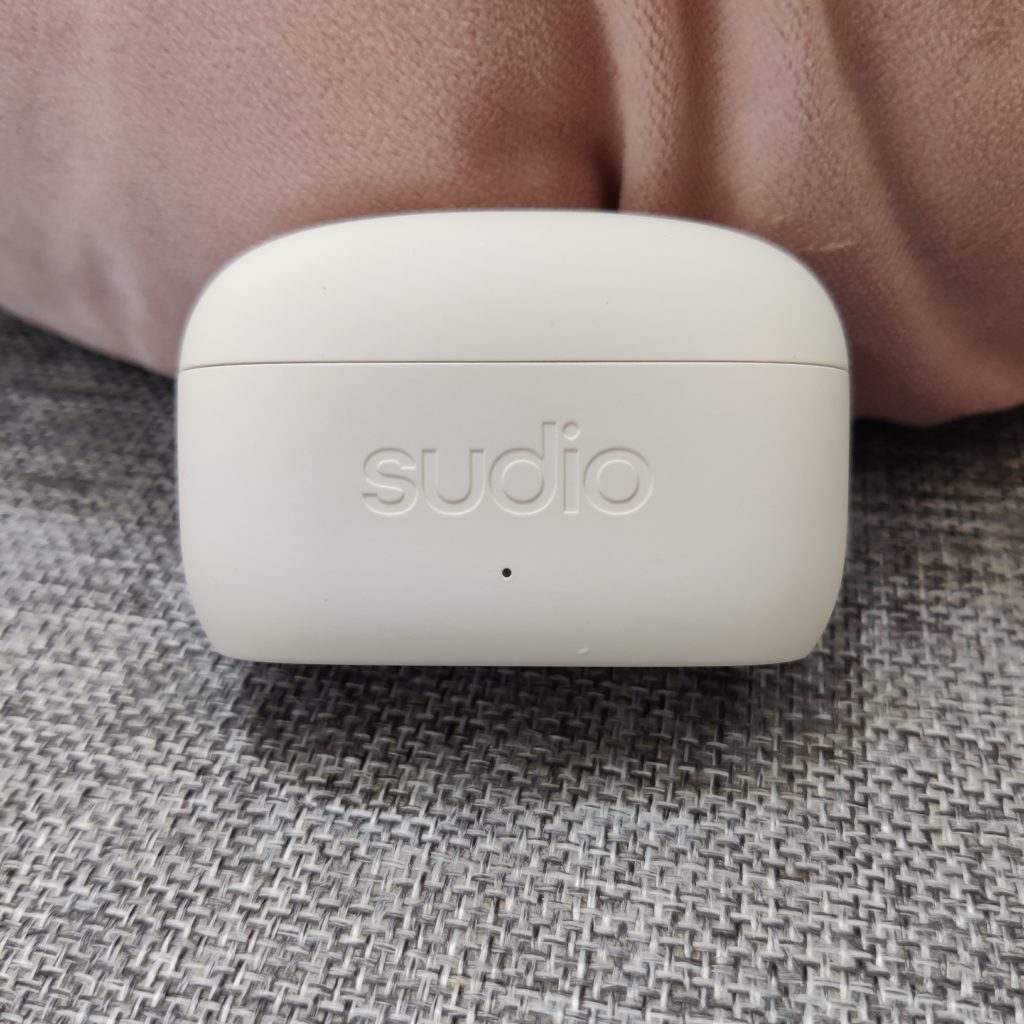 Like most of Sudio's recent earphones, the Sudio E2 sees a matte casing that feels premium and sturdy when you open and close it. At the front you'll see a battery indicator light and the word "Sudio" carved out on the case. At the back, you'll find a USB-C port for charging and a button for factory resetting your earbuds.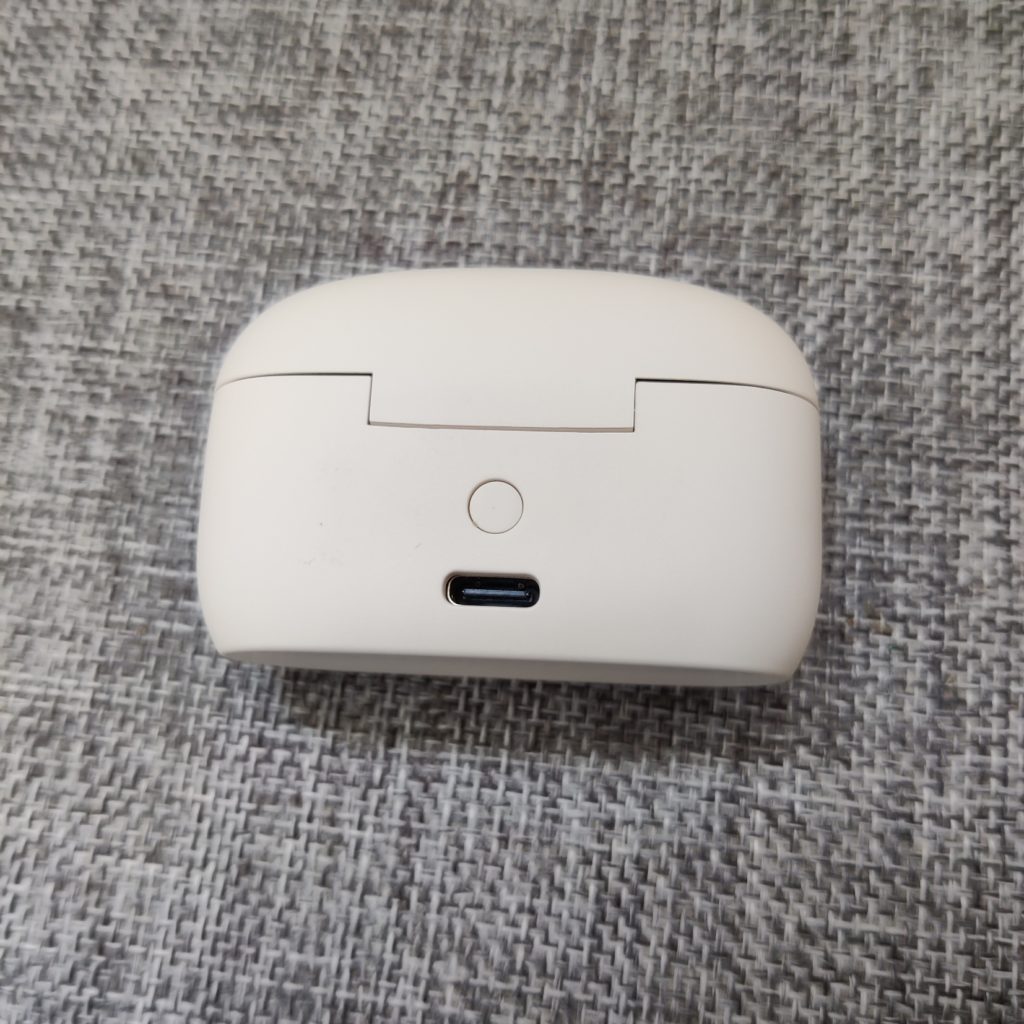 Sudio decided to make some changes to the original Sudio Ett charging case, though. The E2's charging case sees the same rounded edge at the top but sports a flat base that allows you to stably place the case on a surface. We personally prefer the rounded look of the Sudio Ett because the flat base of the E2 seems a little jarring – but that's just a personal preference.
The earbuds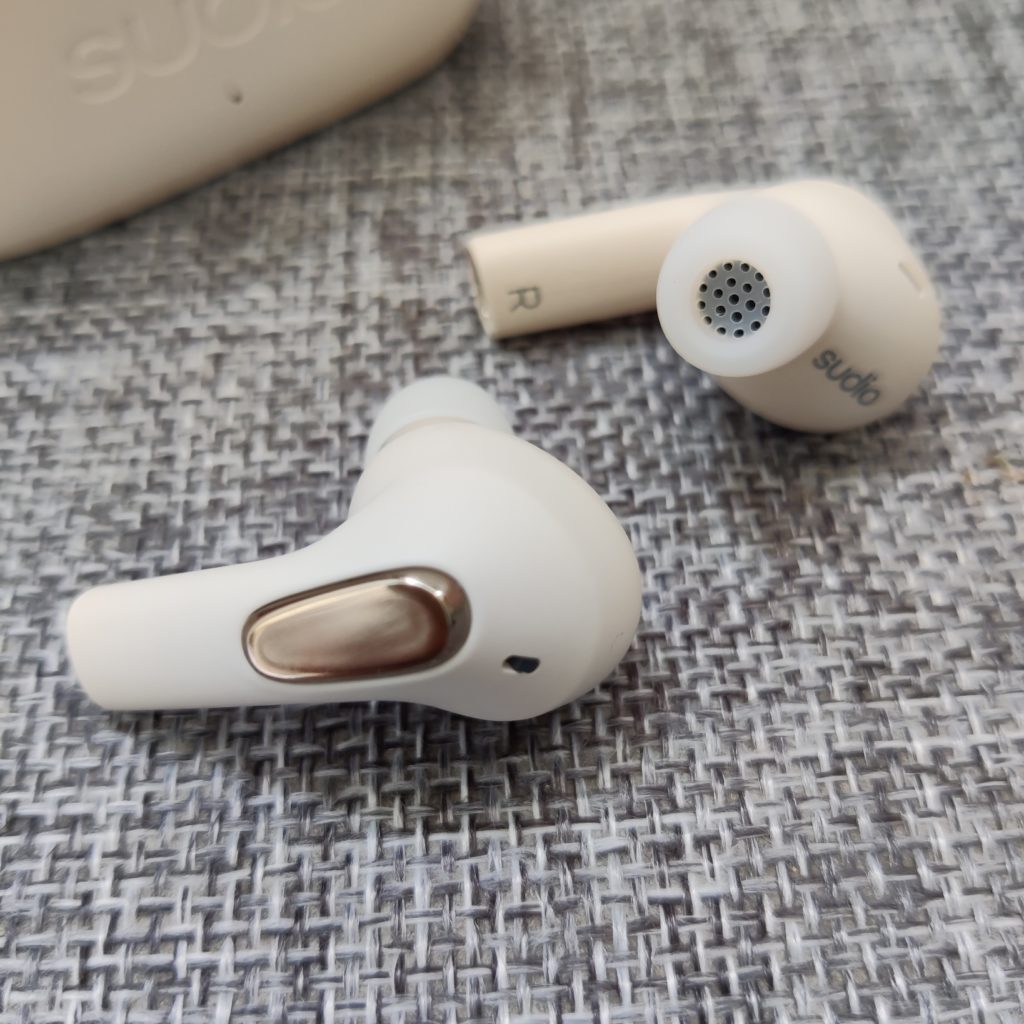 The Sudio E2's earbuds feature the same stalk design as the Sudio Ett. There were a few minor design improvements that are worth mentioning though. For one, we appreciate that Sudio decided to place the "L" and "R" indicators on the stalk itself, rather than on the buds. It's just easier to identify. We also like that unlike the Sudio Ett that comes with a metallic base, the E2 earbuds see a matte design all through to the bottom of the stalk.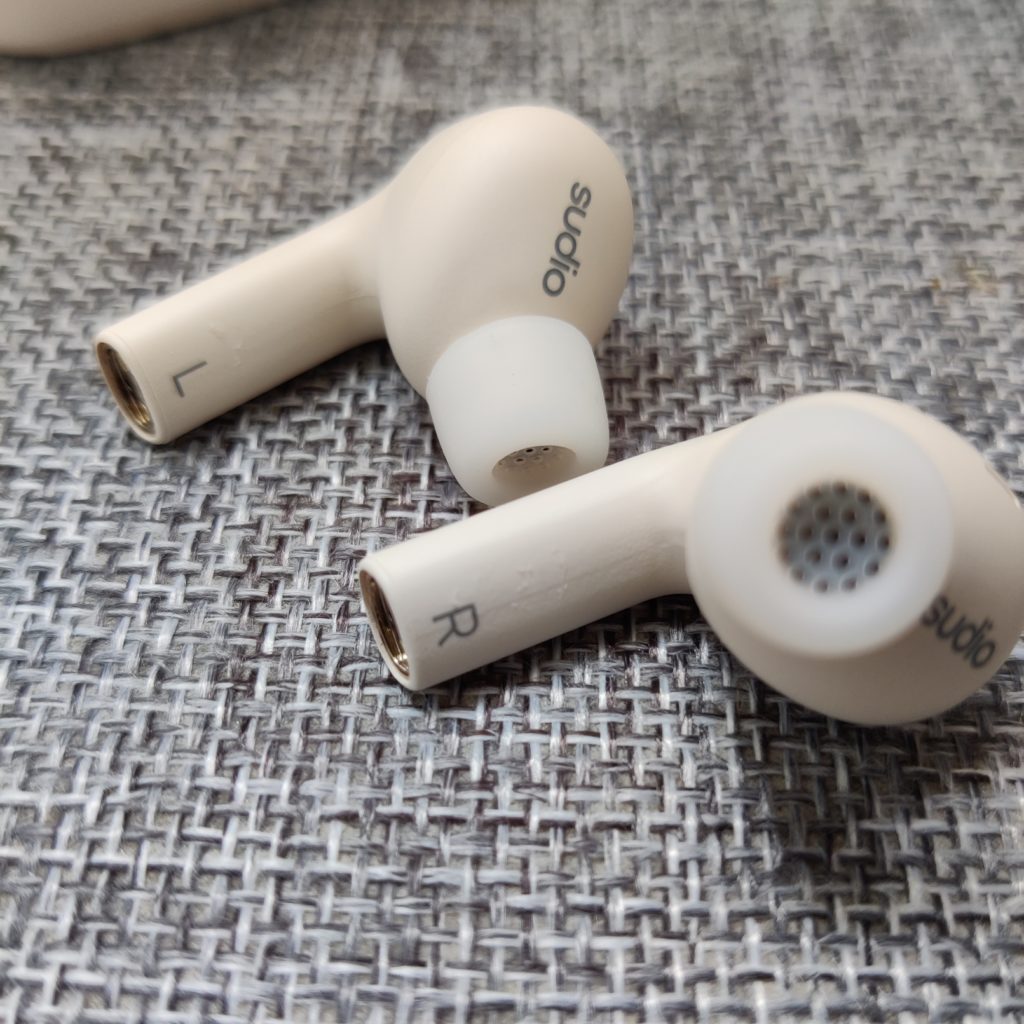 In addition to the ear tips that come with the earphones, Sudio E2 comes with 4 additional ear tips to find your perfect fit. The soft curves and light profile of the earbuds also make them comfortable enough for long hours of usage.
Sudio E2 – Features
Sudio claims that the Sudio E2 is the company's most advanced earphone to date. Let's check out some of its features and how it holds up in reality.
Touch controls
Sudio E2's touch controls are pretty basic:
Tapping the touch panel once will play/pause music
Tap twice to skip track forward
Tapping the panel thrice will decrease/increase the volume
A two-second hold on the left earbud turns DIRAC on/off
A two-second hold on the right earbud turns ANC on/off
During phone calls, one tap answers the call, a two-second hold rejects the call
While we appreciate the fact that Sudio improved on its touch controls by adding volume control (the Ett does away with it), accessing it was a rather difficult task. You'd have to tap the panels on the earbuds thrice on the left to decrease the volume or thrice on the right to increase the volume. The Sudio E2 often misinterprets the taps as single or double taps – we'd often have to try at least twice to get it to register a triple tap.
That aside, the other touch controls on the Sudio E2 work fine. It isn't too sensitive to register a tap whenever i'd adjust my earbuds. It's also nice that a voice tells you when you turn on or off a function like DIRAC or ANC so you don't have to spend time figuring out what mode you're on.
Hybrid Noise Cancelling
Sudio E2 features a Hybrid ANC technology that utilizes two microphones, one inside and one outside the earpiece. Sudio claims that this technology combines both feedforward and feedback to give you the most complete noise cancellation possible. On our test, ANC worked well – it managed to block out noises in the surroundings without creating the uncomfortable "vacuum" that some competing earbuds unfortunately do.
Sudio E2 also features a transparency mode that lets ambient noise through so you can better hear yourself speaking during phone calls or hear oncoming traffic while you're out and about.
Audio quality
Sudio E2 is the first product borne out of the collaboration between Sudio and Dirac – a world-renowned audio tech company. Equipped with Dirac Virtuo, Sudio E2 is supposed to allow you to enjoy spatial audio from stereo content regardless of playback device or media player.
The solution employs a high-resolution binaural room impulse response technology so that sound seemingly comes from a pair of premium stereo speakers in front of you, rather than from "inside your head", creating a soundstage previously unattainable.
To fully enjoy Dirac, it's important for you to choose the right eartips. When testing the mode out on the default "M" sized eartips that came attached, I couldn't quite tell the difference when Dirac was on and off. Upon switching to the "S" sized eartips, I was able to enjoy a spacious and natural soundscape.
With Dirac turned off, sound quality remained decent. For the most part, Sudio E2 has a focus on the mid and the mid-to-high frequencies. Vocals sound clear and nice, especially if you pair it with E2's ANC features. Instruments also sound pretty defined and crisp, although audiophiles may lament the lack of bass.
Overall, the Sudio E2's sound quality will please most users.
Call quality
Sudio claims that the E2 is equipped with VividVoice – a technology that uses dual-beamforming microphones to isolate your voice and filter out the rest, making it easier to be heard over busy coffeehouses, noisy children, or office chaos. On our test, we could, however, still hear whatever was going on in our surroundings. The person I was speaking to, too, could hear my loud fan from the other side of the line.
Despite that, voices were still loud and clear. Sound quality was also pretty decent and we don't have anything to complain about.
Battery life
The Sudio E2 is supposed to offer an extended battery life as compared to its predecessors. With ANC off, Sudio claims that the E2 should last up to 6.5 hours (5.5 with Dirac on) on a single charge and up to 30 hours (25 hours with Dirac on) with the battery case. When ANC is turned on, the E2 should last up to 4.4 hours (4 hours with Dirac on) on a single charge and up to 20 hours (18 hours with Dirac on) with the battery case.
On our test, Sudio's claims are just about right – with ANC off, the Sudio E2 lasted us a little over 6 hours on a single charge. With ANC turned on, we managed to eke out 4.5 hours of battery life.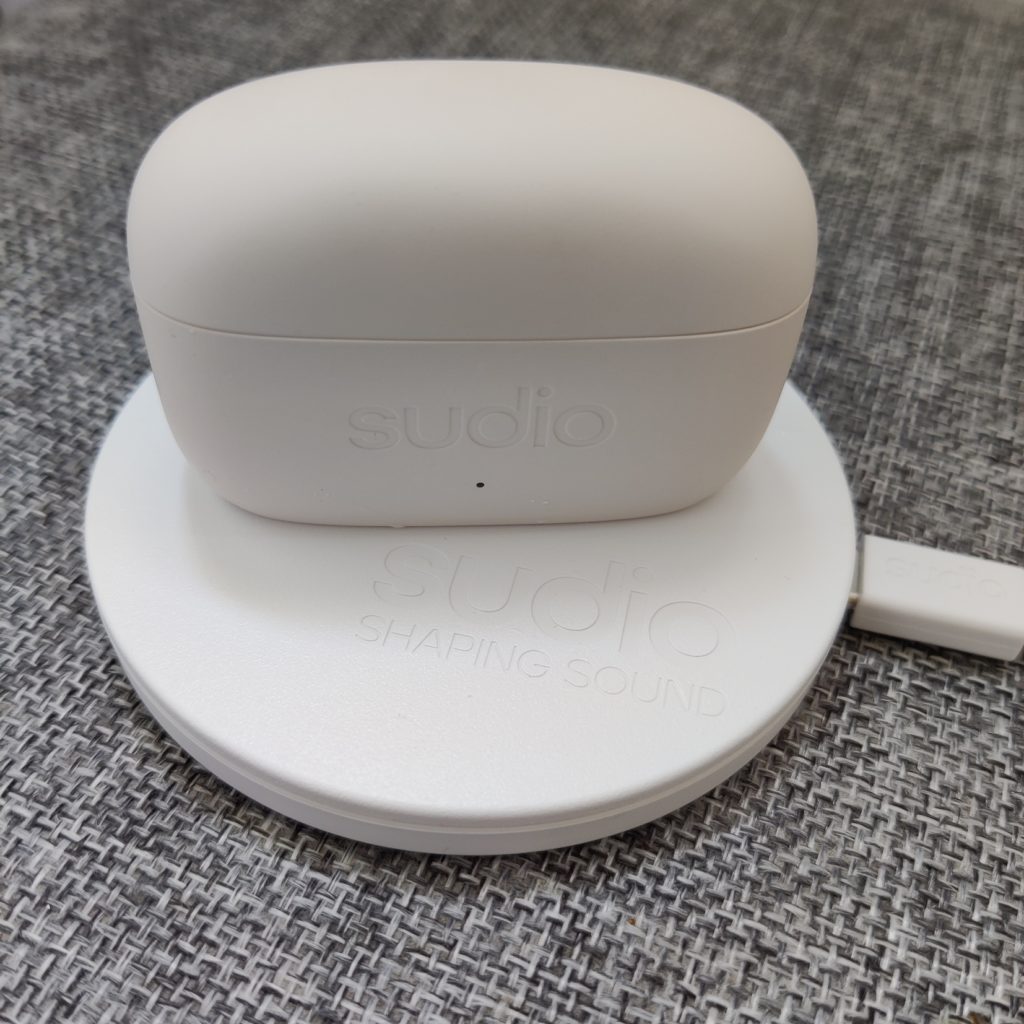 On days where you need a quick charge, you can get 2 hours of play time in a quick 10-minute charge, which is great for when you need some music while commuting. Sudio E2 also supports wireless charging and the case's flat base makes it stand very sturdily on the wireless charging pad.
IPX4 sweat and water resistant
Sudio E2 is IPX4 sweat and water resistant. Technically, this means that you can rinse them under a gentle faucet. In other words, you can safely have them on while you're working out, even if it rains a little. So if you're looking for a pair of workout earbuds, the E2 is worth considering.
Sudio E2 – Price and availability
Sudio E2 is available here at SGD $189.
Final verdict
For some, Sudio E2's lack of an app and limited touch controls may be dealbreakers, especially when earbuds at this price point, like the Nothing Ear (1), offer these functionalities and more.
At the end of the day, though, it all boils down to your preferences and priorities. Sudio E2 is definitely worth considering for some users. It offers decent sound quality and a bunch of nifty features that make it easy to adopt as a daily driver. Besides, you won't get the same attractive colors that Sudio offers with competing brands like Nothing.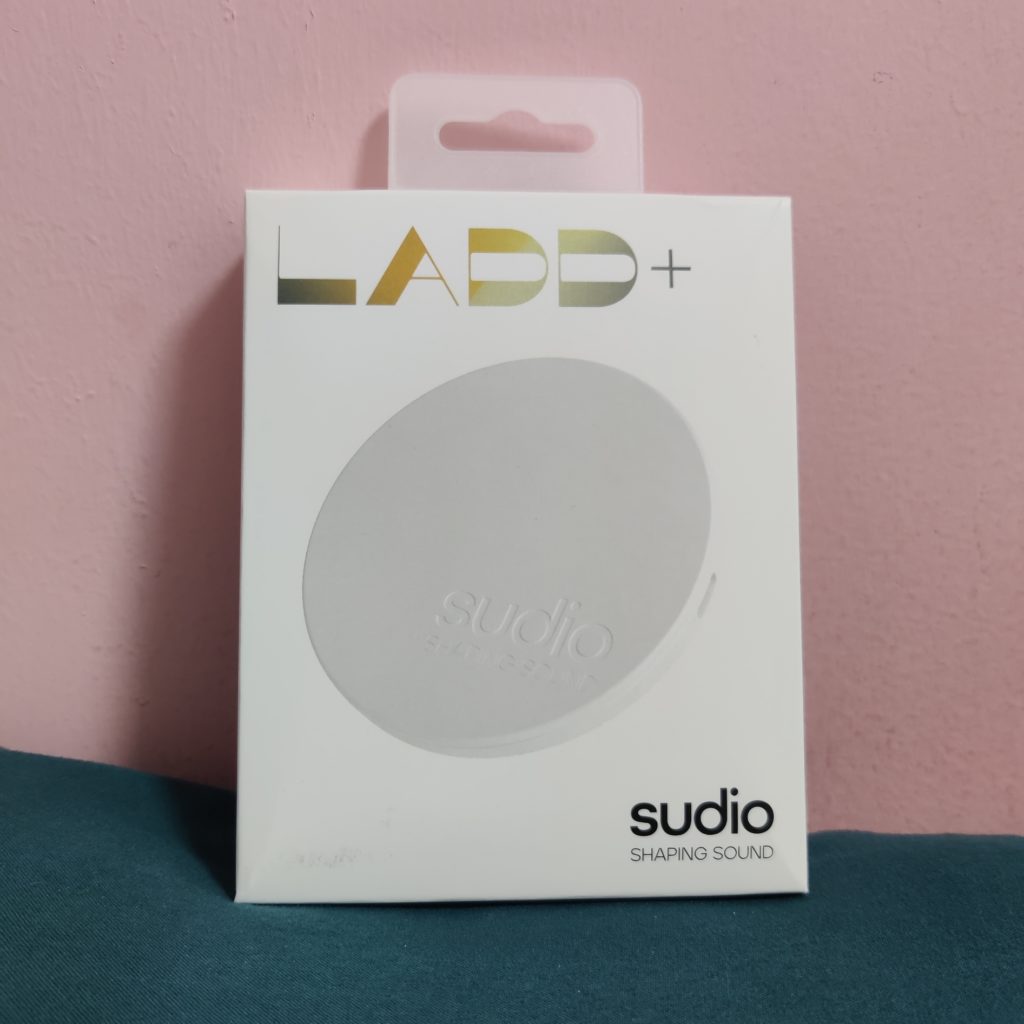 If you're keen on purchasing a pair of Sudio E2, use our promo code TTRSUDIOE2 to get 15% off your purchase. Also, get a free Sudio ladd+ wireless charger with every Sudio E2 purchase from sudio.com! Hurry though, this is a limited time offer for early birds.