You've heard of bone conduction headphones – but what about air conduction ones? If you've not heard of this term, we're here to introduce one to you. The new TOZO OpenReal True Wireless Earbuds is an open-ear or air-conduction headphones. The stereo, Bluetooth headphone set features Bluetooth 5.3 connectivity and is designed for outdoor enthusiasts.
Let's check out if this could be your very first set of air conduction headphones!
What's in the box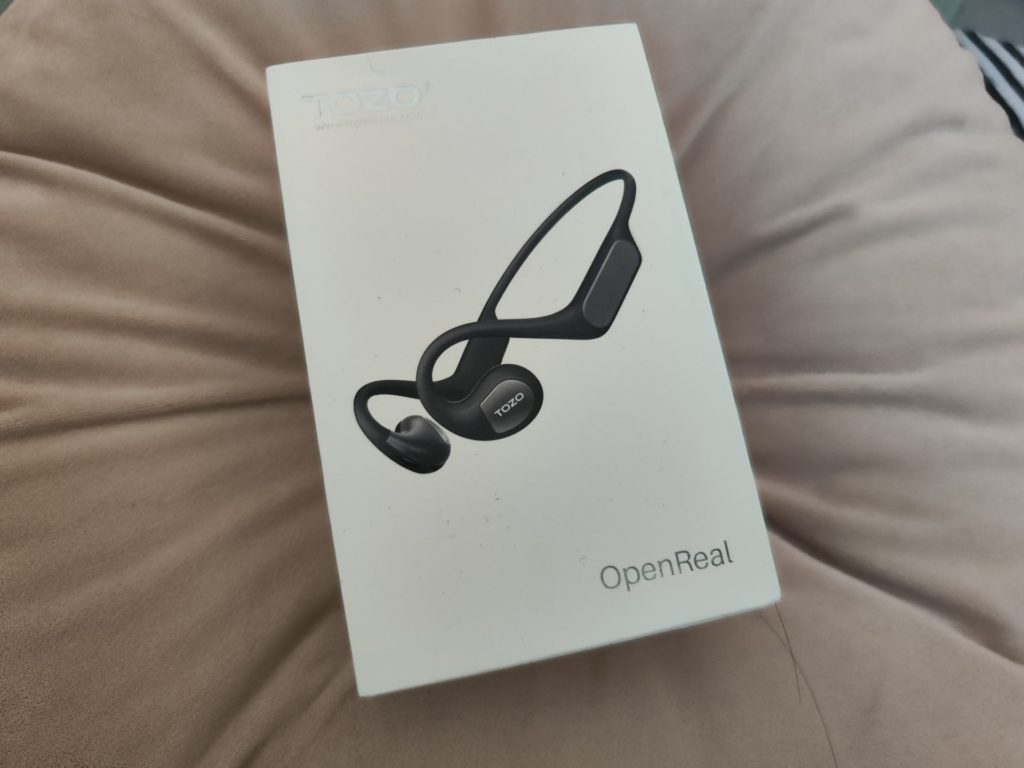 Your purchase comes with:
TOZO OpenReal headphones
Charging cable
User manual
Technical specifications
| | |
| --- | --- |
| Frequency response | 20 to 20,000 Hz |
| Driver | 16.2mm dynamic driver |
| Battery life | Up to 14 hours per full charge |
| Weight | 30g |
| Bluetooth | 5.3 |
| Water resistance | Unknown |
| Controls | Button, Touch |
| Charging | Proprietary magnetic connection |
Design and build quality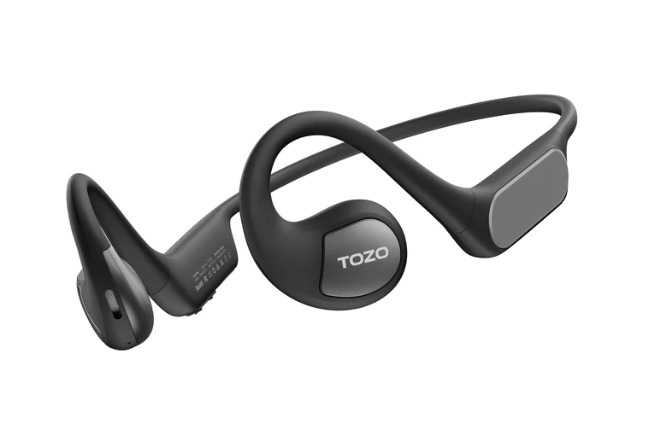 The TOZO OpenReal headphones are encased in a smooth matte black silicon material, except for the plastic components surrounding the speaker drivers. The design is pretty minimalist, featuring only the TOZO logo near the speakers.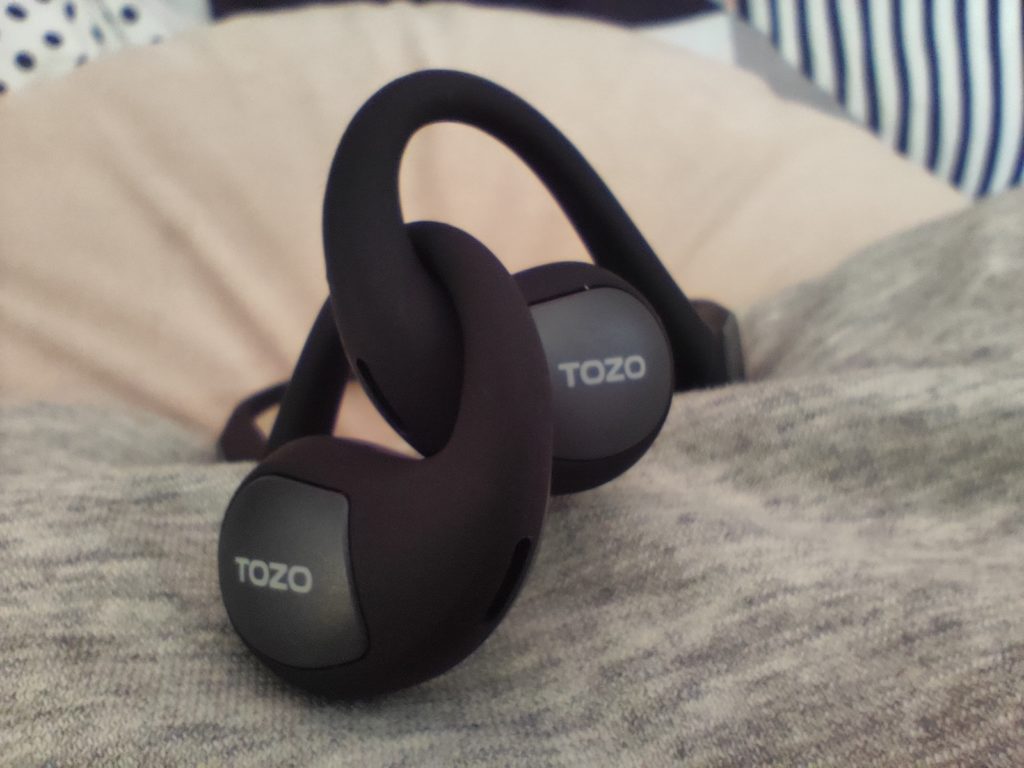 The headphones have a solid and substantial feel. While specific details about its water resistance rating are not readily available, promotional images show the headphones being exposed to water without any apparent issues. Based on this, it seems likely that they can withstand water and sweat effectively. I have personally used the TOZO OpenReal during several treadmill sessions, and they continue to function perfectly.
Controls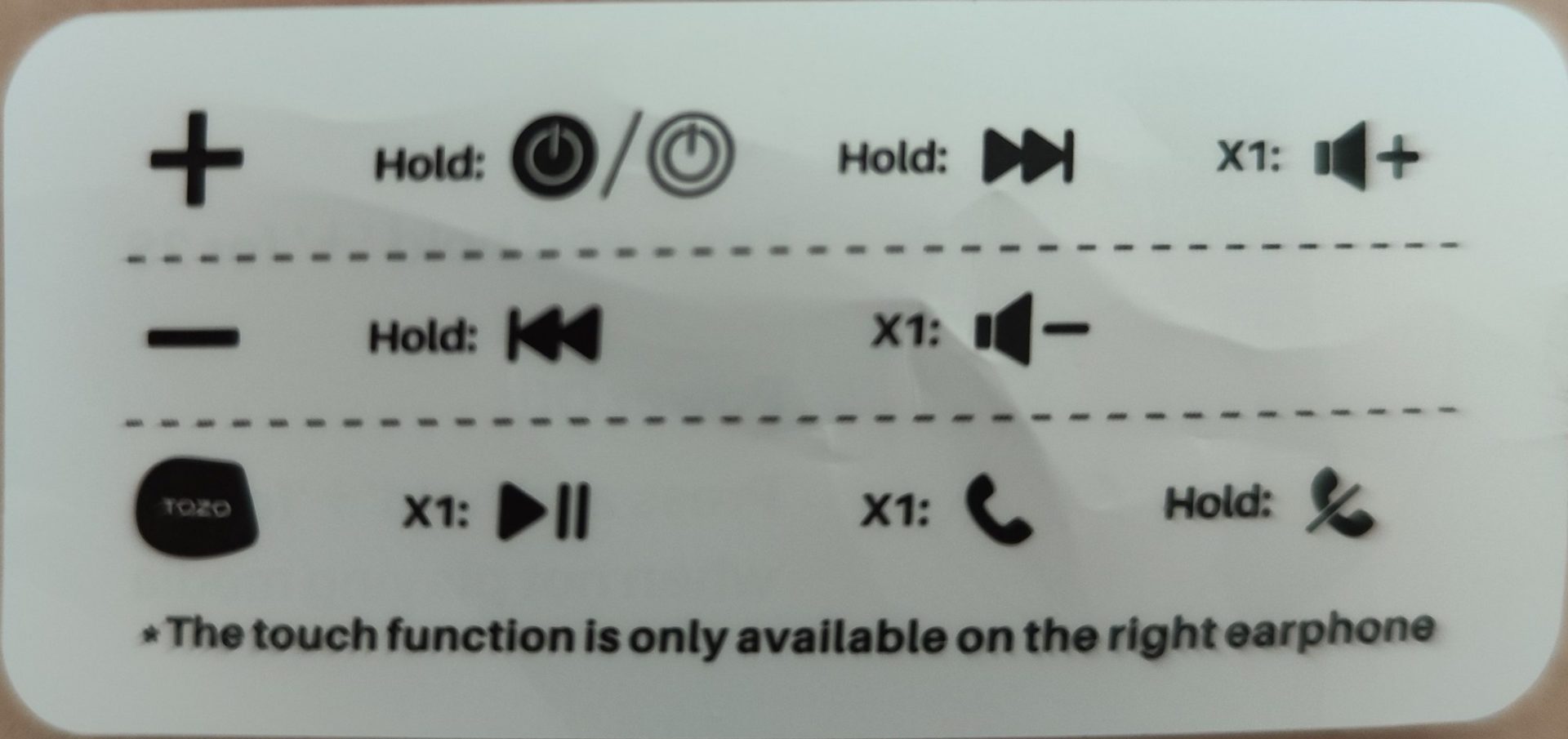 TOZO OpenReal employs a combination of touch and button controls for user interaction. The touch controls are conveniently positioned on the right side of the headphones, within easy reach of the thumb. They are highly responsive to touch inputs and manage to avoid accidental triggering when adjusting the fit.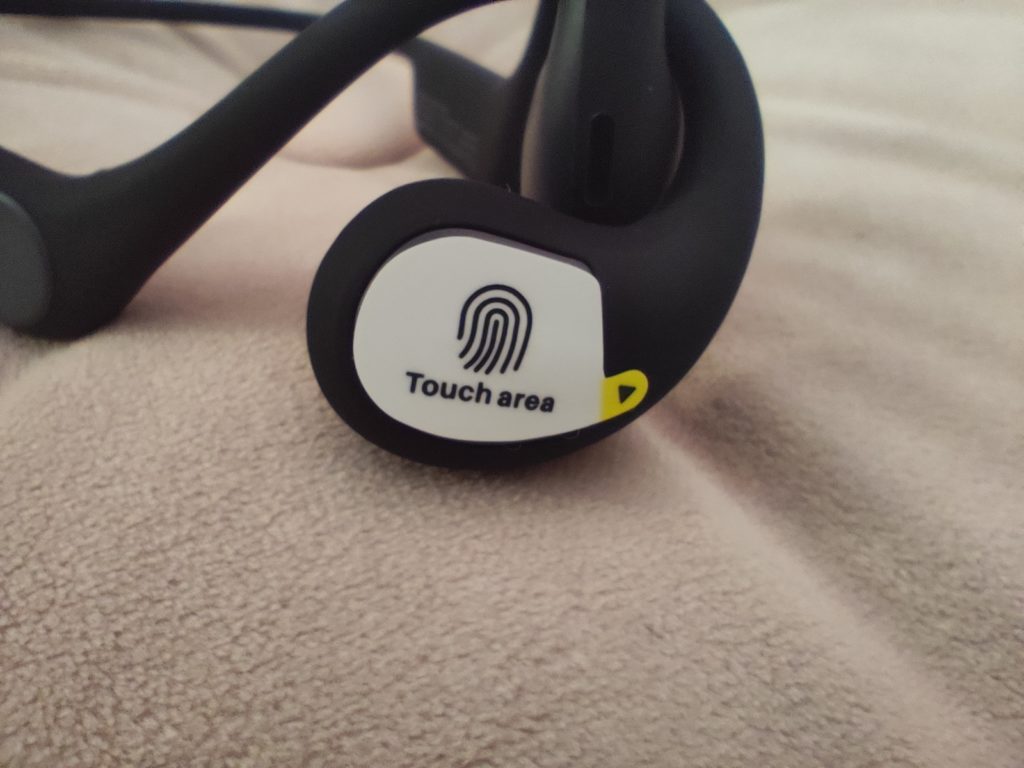 On the other hand, the button controls are situated slightly further back (while wearing the headphones), so they are a little hard to reach. The buttons have subtle nubs that help you locate them by touch.
This combination of controls allows you to manage various media functions, including volume adjustment and track skipping with ease.
App
Similar to the TOZO Golden X1, the TOZO OpenReal headphones also come with support for the TOZO app. However, the app's customizations are restricted to the EQ (equalizer) settings.
While using the app, you can select from a range of pre-set EQ profiles or personalize your own settings. These EQ presets significantly alter the sound signature, providing a noticeable difference compared to the default sound settings.
Comfort and fit
The fit of the TOZO OpenReal closely resembles that of most bone conduction headphones available. Its design relies on the curvature of the speaker drivers to securely hook onto your ears.
The fit is pretty good and the TOZO OpenReal only ways 30 grams, which is quite light, resulting in minimal pressure on my ears, contributing to a comfortable experience.
I find it particularly enjoyable to use these headphones during runs since they don't produce the thumping sound that can be encountered with traditional earbuds.
Although I can sense that something is hooked onto my ears, it doesn't cause any discomfort. However, it's worth noting that the neckband hangs freely and lacks adjustability. For casual runs, there'll be no issues with the fit remaining secure and in place without any signs of slipping.
Sound quality
Considering that the TOZO OpenReal is an open-ear type of headphone, I initially anticipated a sound profile that might lean towards the thinner side, lacking significant bass impact. Nevertheless, I was pleasantly surprised to discover that the overall sound signature is actually quite balanced, with no particular frequency feeling noticeably deficient.
The bass response is clear and well-presented, exhibiting a good amount of punch and depth, which adds warmth and vitality to the music. The midrange sounds natural and possesses enough body to avoid sounding thin. Both vocals and instruments maintain a fairly forward position in the mix, despite the speaker drivers not being directly inserted into my ear canal.
It is genuinely impressive how the TOZO OpenReal manages to overcome the typical limitations of open-ear headphones, producing a sound signature that is immersive and full. This accomplishment sets it apart from the common expectation of an airy and thin sound, making the overall listening experience quite satisfying.
Microphone quality
The microphone on the TOZO OpenReal proves to be a pleasant surprise, as it delivers surprisingly good performance. When using the microphone, voice production comes across as clear and intelligible, with a hint of distance, but it retains a pleasing natural warmth.
Even in noisy environments, the TOZO OpenReal demonstrates its capability to effectively reduce a significant portion of the background noise. Despite the challenging conditions, the microphone manages to keep the user's voice front and center, ensuring clarity and ensuring that the conversation remains smooth and uninterrupted.
Battery life
The TOZO OpenReal boasts an impressive battery life, with a rating of up to 14 hours of playtime on a single charge. The one drawback of the TOZO OpenReal lies in its proprietary charging port, which utilizes magnets to maintain a high level of water resistance. While this charging solution ensures the headphones' protection from water damage, it may be a bit inconvenient if you don't have the specific charging cable at hand.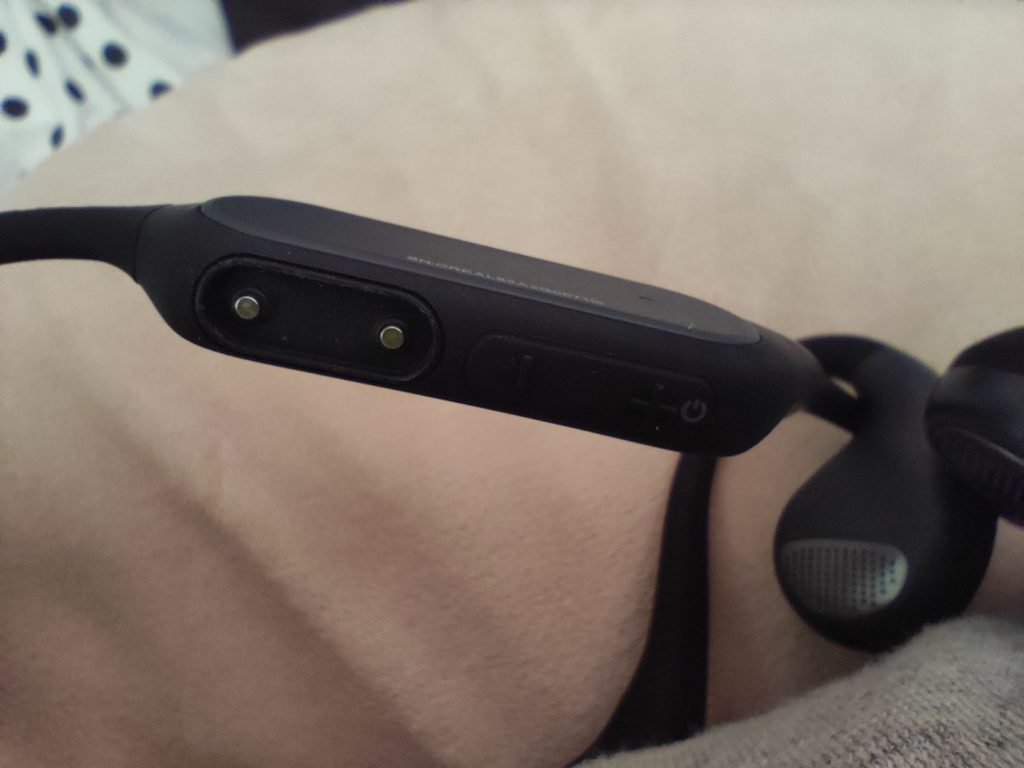 Thankfully, the headphones support fast charging, allowing you to quickly replenish the battery. Just an hour of charging is enough to bring the TOZO OpenReal back to a full 100% charge. The TOZO app provides an accurate battery life percentage, keeping you well-informed about the remaining power. This feature proves handy to ensure you never run out of battery unexpectedly.
Pricing and availability
The TOZO OpenReal retails for US$49.99. You can get them here.
Verdict
The TOZO OpenReal headphones present an excellent choice for those seeking a reliable and versatile option for their daily activities, workouts, and more. Its combination of features, sound quality, and comfort make it a compelling option in its category, catering to the needs of a wide range of users.