AMD got everyone excited about the new Radeon RX 6800 Graphics Card when they announced it three weeks ago. The new RX 6800 series graphics cards, which are based on the RDNA2 graphics architecture, are claimed to be on-par, if not faster than the competition. While the embargo for the performance levels of these graphics cards won't be lifted until the 18th November, 10pm Singapore time, we are currently allowed to give you a sneak peek of what you can expect inside the box.
Thanks to the continuous support from AMD towards our humble tech site, we were blessed with a new AMD Radeon RX 6800 for review. Let's take a closer look at the specifications and physical features of this graphics card.
AMD Radeon RX 6800 Graphics Card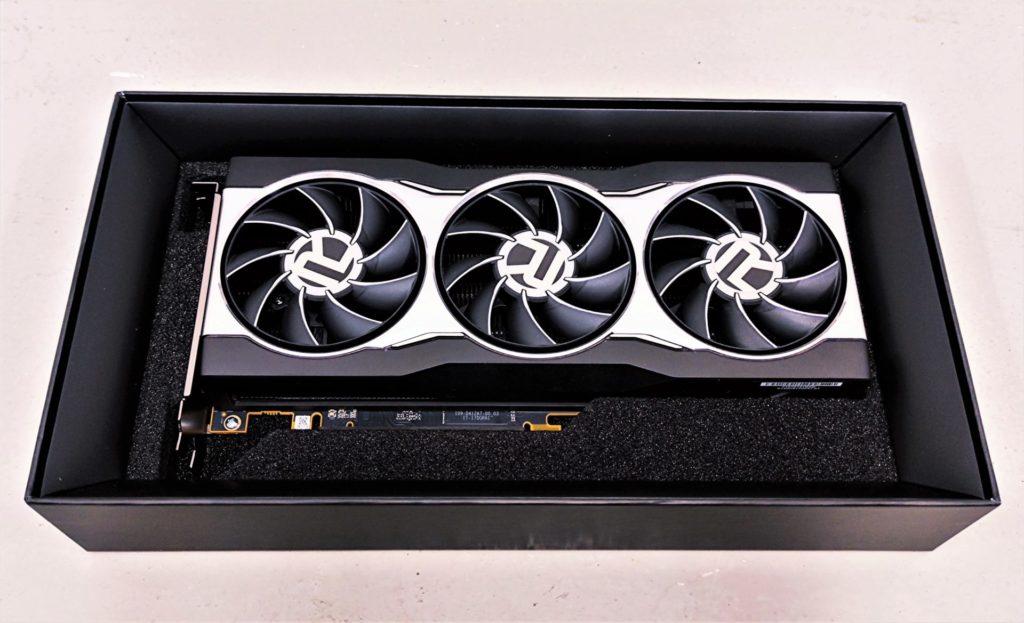 GPU
Compute Units
60
Boost Frequency
Up to 2105MHz
Game Frequency
Up to 1815MHz
Ray Accelerators
60
Peak Pixel Fill-Rate
Up to 202.1 GP/s
Peak Texture Fill-Rate
Up to 505.2GT/s
Peak Half Precision Compute Performance
32.33 TFLOPs
Stream Processors
3840
Texture Units
240
Transistor Count
26.8B
GPU Power
250W
Requirements
Minimum PSU Recommendation
650W
GPU Memory
Infinity Cache
128MB
Memory Speed
16Gbps
Max Memory Size
16GB
Memory Type
GDDR6
Memory Interface
256-bit
Memory Bandwidth
Up to 512GB/s
Supported Rendering Format
HDMI 4K Support
Yes
4K H264 Decode
Yes
4K H264 Encode
Yes
H265/HEVC Decode
Yes
H265/HEVC Encode
Yes
AV1 Decode
Yes
Connectivity
DisplayPort
1.4 with DSC
HDMI
HDMI 2.1 VRR and FRL
Dimensions
Length
267mm
Slot Size
2 slots
General
Additional Power Connector
2 x 8 pin
OS Support
Windows 10 – 64bit Edition

Linux x86_64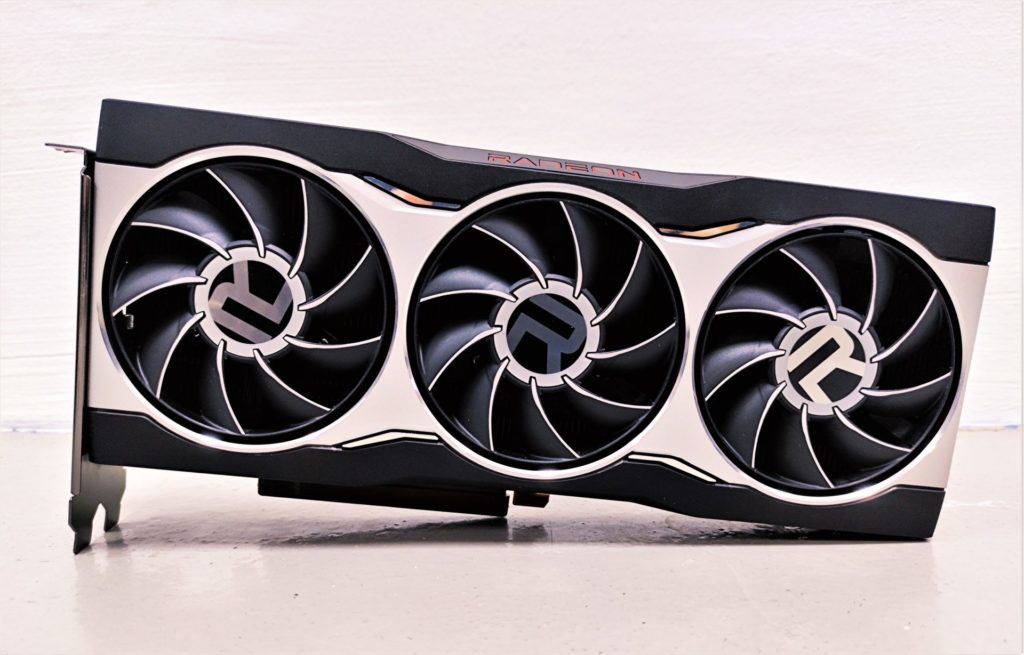 For this new generation of graphics card, AMD announced the Radeon RX 6800, RX 6800XT and RX 6900. Even though the Radeon RX 6800 does not perform as good as the RX 6800XT and RX 6900 due to its lesser specifications, it's still packs a punch. This graphics card will consume up to 250W of power, and therefore, to properly tame the heat that it produces, a beefy graphics card cooler is required.
The AMD Radeon RX 6800 graphics card comes with a triple fan design. Each fan is 80mm in size, and blow cool air directly onto the heatsink beneath it to effectively cool the whole card.
The air that is heated from the graphics card are then exhausted from the top and bottom side of the card. Unlike the blower style design which was featured in last year's flagship Radeon RX 5700XT and Radeon RX 5700 graphics card, this newer cooler design is more similar to that of the AMD Radeon VII graphics card. This style of cooler design has been shown to be better in both cooling performance and lowering fan noise.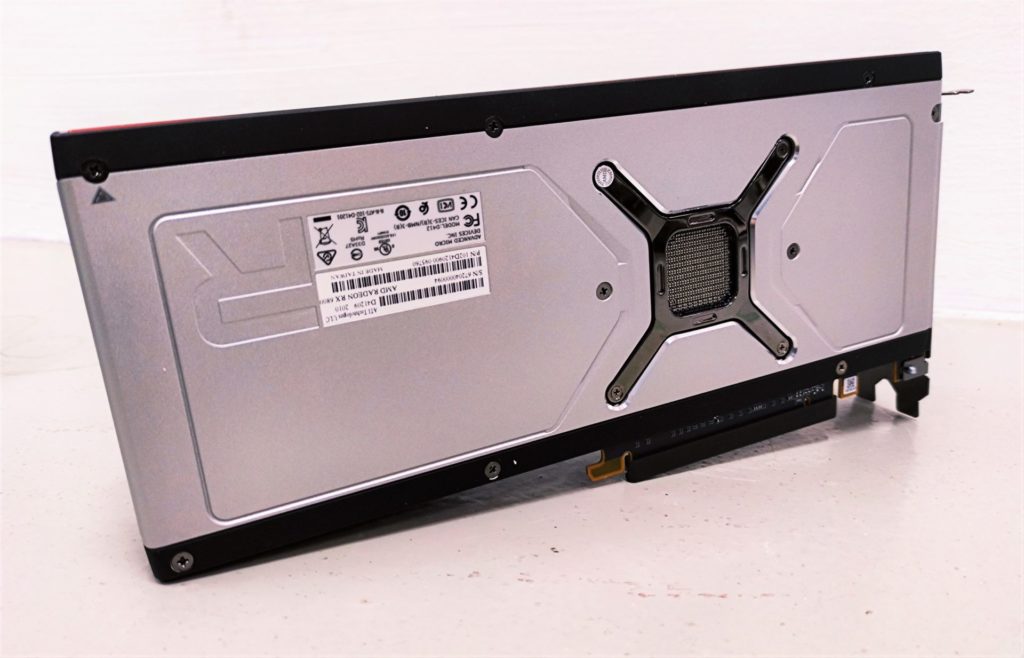 To further improve heat dissipation, the whole graphics card is also supported by a metallic backplate. This backplate also serves the purpose of supporting the weight of the cooler, so as to prevent the base PCB board from bending due to excessive weight.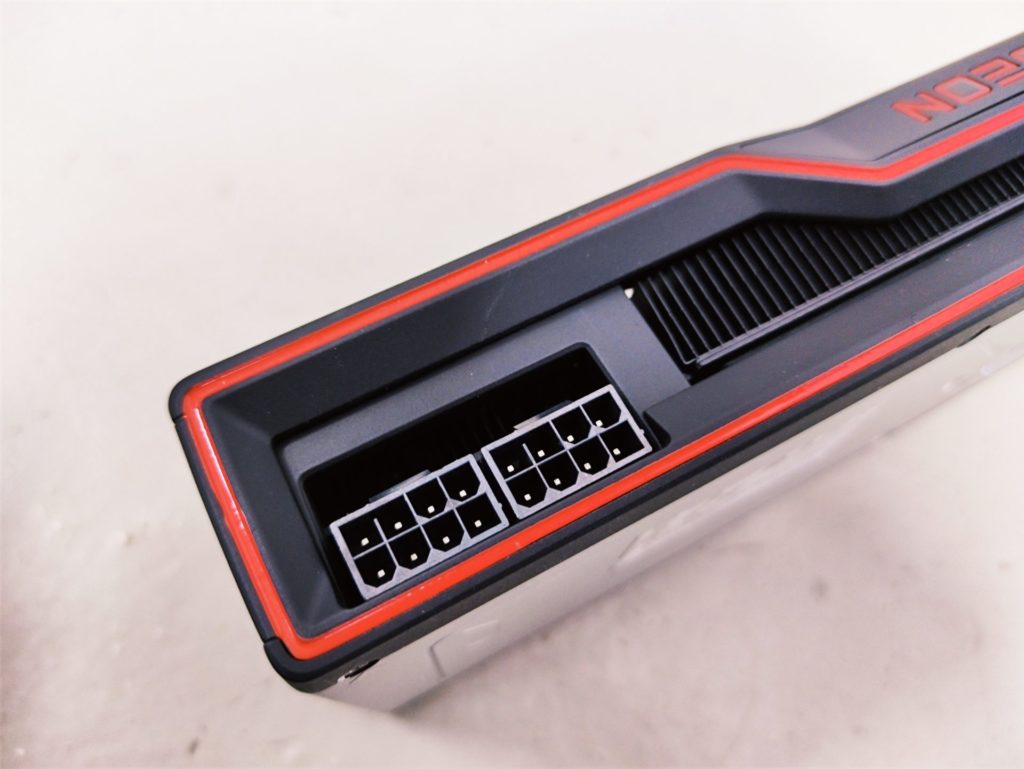 To power the AMD RX 6800, two 8-pin connectors are required. This allows the graphics card to draw up to 250W of power from the power supply when required. Comparing to competition, such as the NVIDIA GeForce RTX 3070 Graphics Card which only requires a 6+8pin power connector, we can also gauge that the RX 6800 will be quite power hungry. However, we won't be jumping to any conclusion, and will leave the actual power consumption and temperature performance to our test results which will be released two days later from now.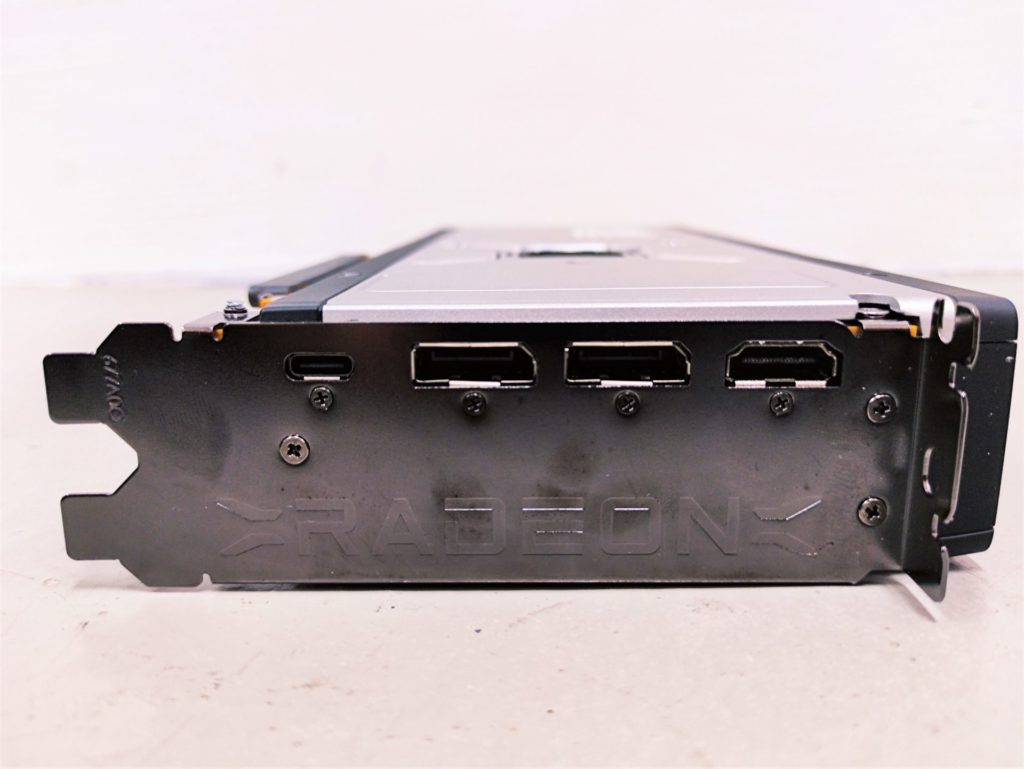 The AMD Radeon RX 6800 also has a rather simple set of I/O ports. It has one HDMI port, two Display Ports and a single USB Type-C Port. This USB Type-C port is used for display output via the Display Port protocol, and will work with any supported monitors with a USB Type-C port as video input.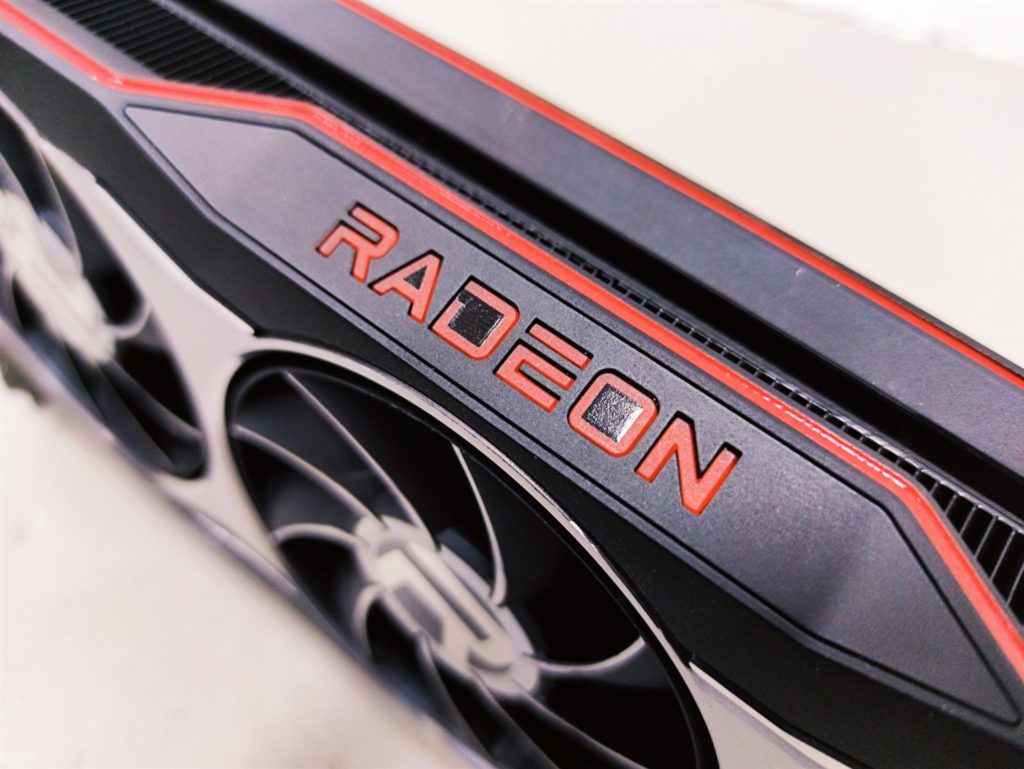 A RADEON logo is also found on the top side of the card. It lights up in red when powered on, which adds an extra dimension to the overall design. Generally, the whole design of this card is kept simple, with a certain "gaming" vibe to it. There is no doubt that this graphics card is meant to excel in games.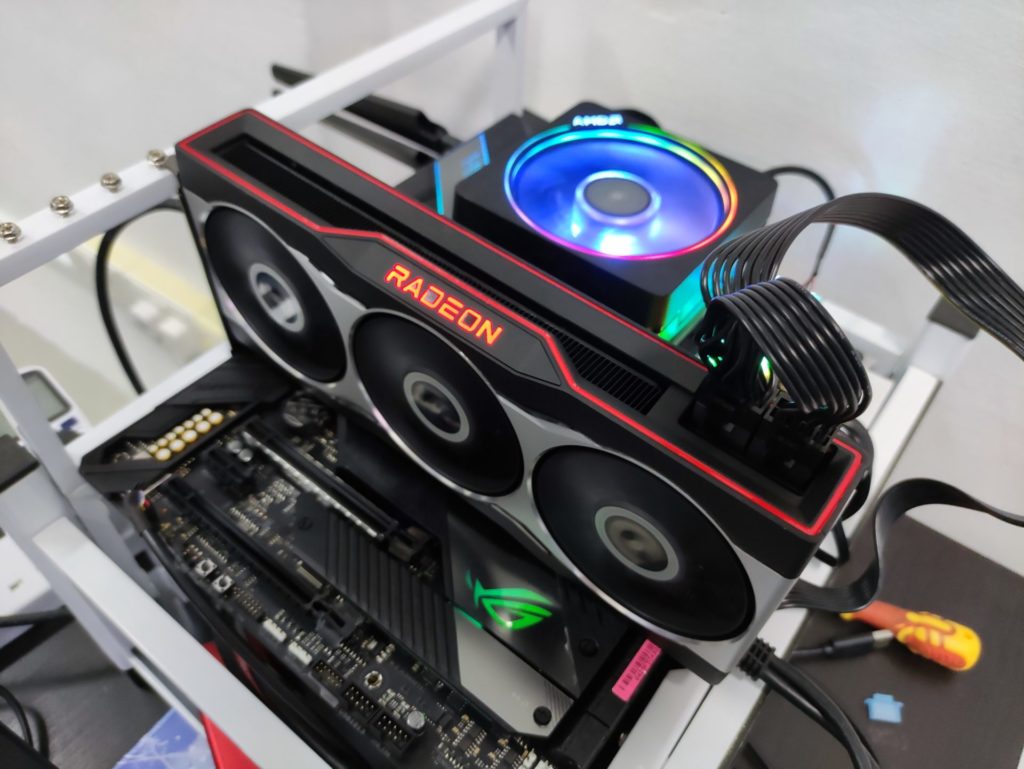 This reference AMD Radeon RX 6800 graphics card certainly looks good when powered on. We also appreciated that the power connectors are placed in a location that makes it easy for cable management in a case. Moreover, we can also expect that the RADEON logo will also stand out if the card is placed in a PC case. It's like showing off the pride of an AMD user.
Final Words
This time, AMD did away with their previous plain boring and simple reference design styles and came out with something that's actually quite impressive. This enhanced cooler design from the Radeon VII graphics card is also poised to cool this graphics card very well. Don't you think that this AMD Radeon RX 6800 reference graphics card just looks unique?
Even though we would really like to share with you more details on this card's performance, thermals and power consumption, we still have to wait for another two more days before embargo lifts. All we can say now is that it's pretty darn good. So do keep a look out for our review of the AMD Radeon RX 6800 on the 18th November.