be quiet! has revealed a couple of new CPU coolers for the Dark Rock series over at Gamescom with improved cooling performance and acoustics.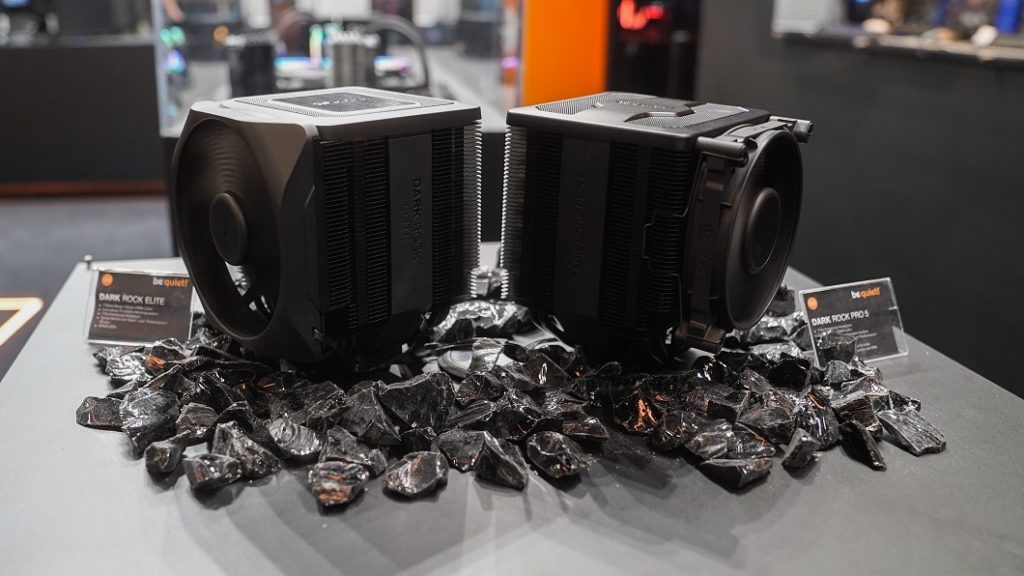 The Dark Rock Pro 5 succeeds the famous Dark Rock Pro 4 which is already a highly-performant cooler on its own through some additions such as leveraging the power of Silent Wings for either strong airflow pulling or slow and silent spinning for low power consumption times. It is also better now since speed changes can now be accessed via the integrated speed switch.
As for the Dark Rock Elite, it is "Elite" to its name by offering the best cooling performance possible via denser and thicker material usage while the RGB gang can just light it up to their heart's desire. It also comes with the aforementioned integrated speed switch and Silent Wing fans to go with the brand new innovative rail system that offers RAM clearance towards a wide variety of vendors of memory and motherboards.
Both of them are slated for a late October release.