Education is essential – it's importance cannot be overstated. Its impacts are consequential, influencing the next generation of leaders and workers. That is why we're always looking to understand the future of education and how we can leverage technology in shaping that future. If anything, the COVID-19 pandemic allowed us a giant peek into the future of education. By accelerating digital transformation across multiple facets of society, the pandemic inevitably sped up the shift of educational content towards digitally-focused content and technology, or EdTech.
And this shift is not going to slow down any time soon.
At the forefront of EdTech is Taiwan's Administration for Digital Industries, Ministry of Digital Affairs (ADI, MODA). Set and announced by the Taiwanese president in 2022, ADI promotes the development of the digital economy as well as plans and implements policies facilitating digital economy-related industry development and digital technology.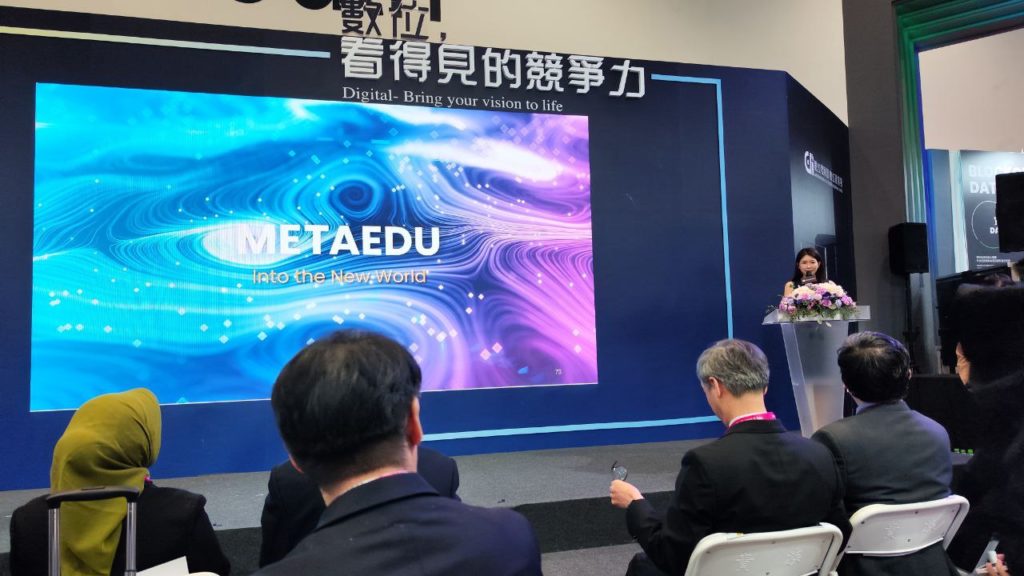 At Smart City Summit & Expo (SCSE) 2023, we got to learn about METAEDU, a state-of-the-art program and implementation put forth by ADI. The revolutionary program, which is aptly themed <Into The New World> this year, seeks to establish Taiwan's EdTech industry as an international brand and bring Taiwan's educational technology to the forefront of the international community. The program focuses on using new technologies to reimagine the future of education and create a more innovative approach to learning.
Here's are 3 insights we've gathered from our interview with Jiunn-Shiow Lin (Deputy Director-General of ADI) and the METAEDU forum at SCSE 2023:
1. Taiwan's EdTech Outlook: COVID-19 and beyond
Taiwan has been actively integrating technology into education, resulting in a robust and innovative EdTech industry. The industry generated an output value of US$18.6 billion in the previous year, driven by high demand for Chromebooks and digital content during the pandemic.
The COVID-19 pandemic has also caused an increase in the usage of online learning platforms in Taiwan, promoting learning equality and making learning more accessible, efficient, and inclusive. There has also been a growing trend towards lifelong learning, with individuals seeking to continuously upskill and reskill, leading to a growing interest in online courses and other learning opportunities.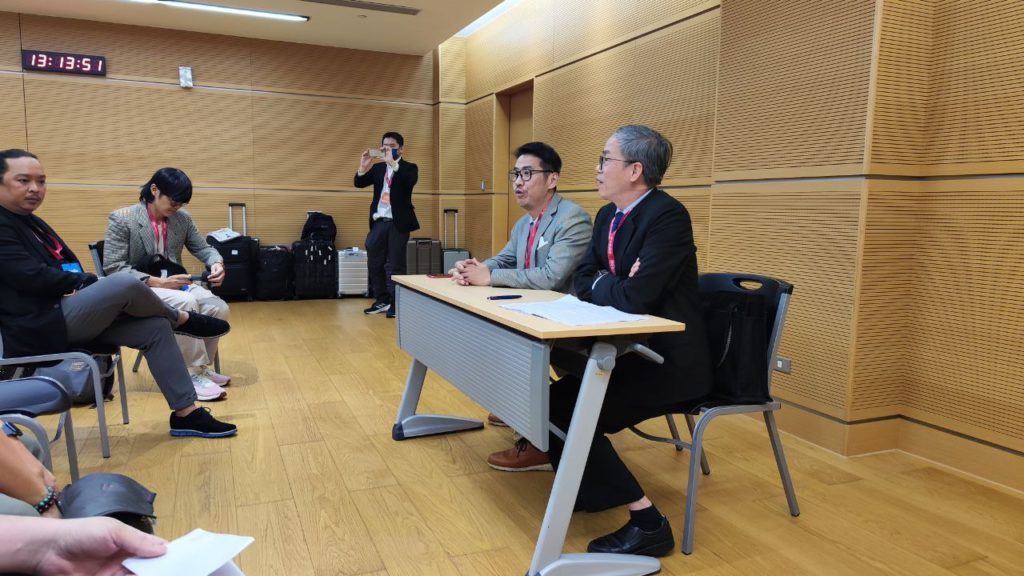 Taiwanese EdTech companies are adapting to the changing landscape and investing in innovative solutions such as Metaverse or AI learning, and digital learning materials for enterprise training. They are also focusing on digitalizing products and services, integrating virtual and real services, expanding online sales channels, expanding new business partners, and developing and optimizing online experience services.
2. "Taiwan can help, and Taiwan is helping!"
Taiwan has always been proactive in pursuing international cooperation and extending humanitarian assistance. In the education industry, Taiwan can share its expertise with other regions and leverage its position as a leader in the global ICT supply chain to develop.
In addition, ADI's METAEDU program aims to bridge the education gap by leveraging innovative education services and abundant resources through live webcasting and collaboration with various industries and NGOs. The program provides O&O live classroom courses, training, interactive seminars and workshops, and the latest learning technology to educators. In fact, over 70 Taiwanese EdTech companies have joined METAEDU since 2013.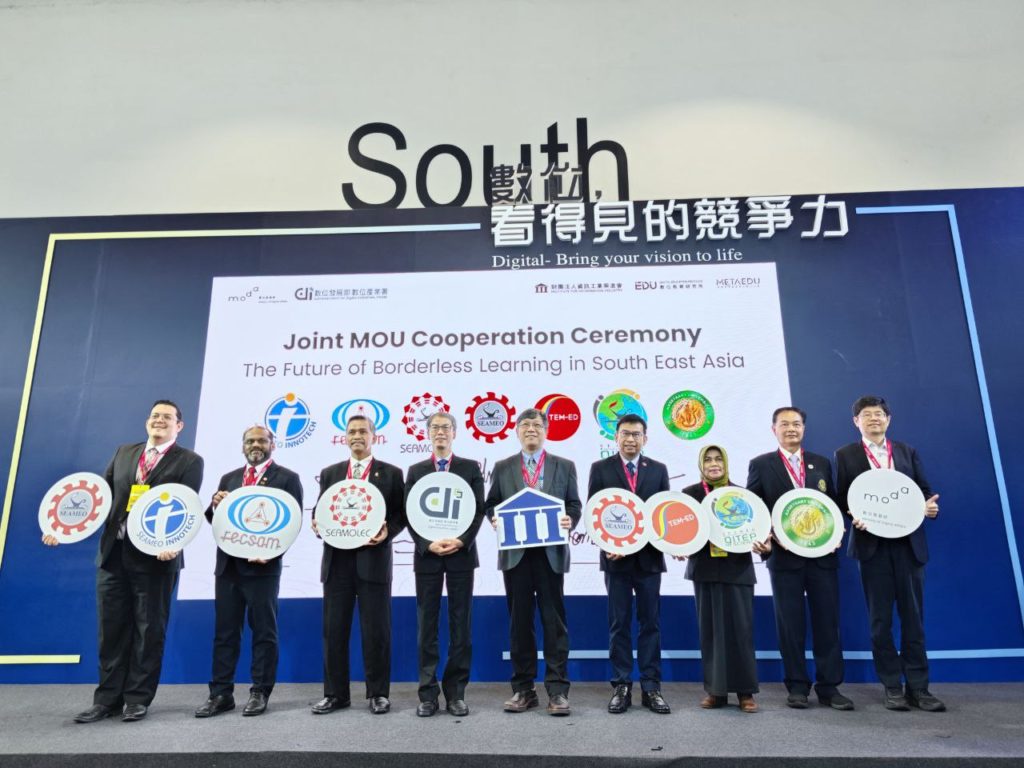 Taiwan's EdTech industry also seeks collaboration with other countries in the region to promote equitable access to education and drive growth, such as with the Southeast Asian Ministers of Education Organization (SEAMEO), a regional intergovernmental organization established in 1965 among the governments of Southeast Asian countries to promote regional cooperation in education, science and culture.
At SCSE 2023, for example, esteemed parties took part in an MOU signing ceremony to commemorate the building of a strategic alliance for the growth of digital education and STEAM learning in South East Asia. Taiwan aims to continue leveraging technology to enhance educational outcomes and promote lifelong learning, and hopes to collaborate with overseas partners to develop and implement new education technologies and approaches.
3. Digital Innovation: EdTech's Unique Challenges
Taiwan's digital innovation faces challenges such as developing new technologies, training and retaining skilled workers, and implementing effective policies. The ADI is responsible for policy planning, regulation drafting, and promoting digital technology applications in various industries. They guide, award, and manage digital economy-related industries and promote digital competency applications to prepare for challenges and opportunities.
The Administration is committed to promoting digital innovation and supporting industries to create momentum for growth in Taiwan's digital economy. Additionally, data privacy and security concerns are addressed by Taiwan's implementation of robust data privacy and security measures.
Into The New World with ADI
Evidently, Taiwan's approach to EdTech is successful in creating a robust and innovative industry, addressing pressing challenges, and promoting equitable access to education. With its strong commitment to EdTech, Taiwan is well positioned‌‌ to be a leader in the development of new and emerging technologies.