The SmartCity Summit & Expo 2023 showcases the latest and greatest innovations and developments in digital technology, and the Administration for Digital Industries Pavilion is one of the highlights of the event.
As part of the 2021 Smart Taiwan Plan, the Ministry of Digital Affairs (MODA) has been driving digital development in Taiwan, with a focus on connecting citizens and technology, improving industry and security, and fulfilling the goal of a smart country. Taiwan's digital application successes are world-leading, and MODA is committed to maintaining this status by shaping a diverse innovation ecosystem, promoting and establishing standards and self-regulation mechanisms, and facilitating smooth interdepartmental communication.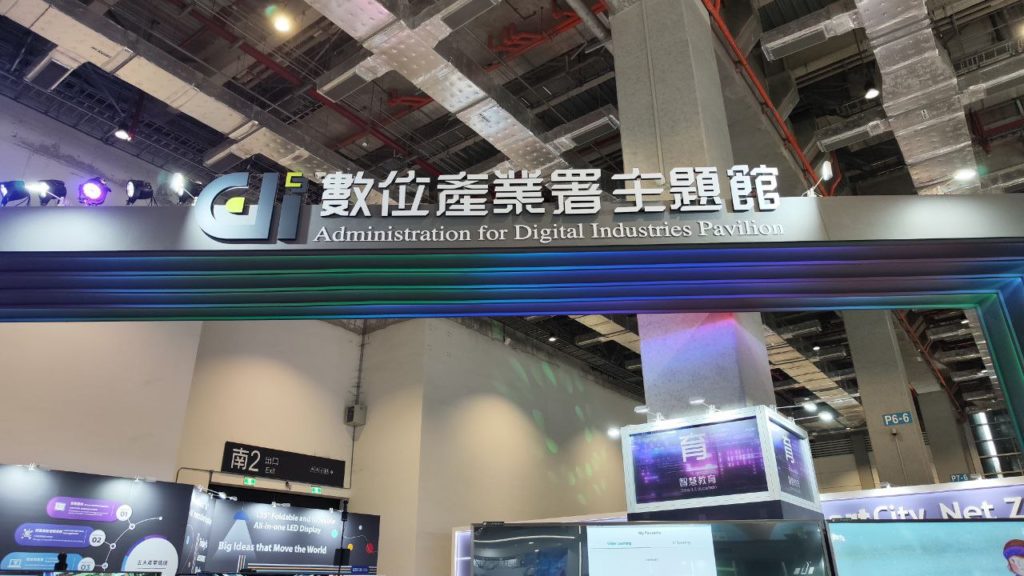 The Administration for Digital Industries (ADI) is a key player in Taiwan's digital transformation and is dedicated to promoting sustainable development in the digital age. ADI is focused on fast-tracking innovation and transformation processes, optimizing overall quality, and making full use of diverse talents to improve the efficiency of resource utilization.
The Administration for Digital Industries Pavilion at the SmartCity Summit & Expo 2023 will showcase Taiwan's digital transformation and provide a platform for industry leaders and innovators to collaborate and share ideas.
We're here to talk about ViewSonic, one of the (many) interesting booths we've seen on day 1 of SmartCity Summit & Expo 2023 at the Administration for Digital Industries Pavilion!
ViewSonic's vision of the future of education
ViewSonic, which marked its 35th year of establishment in 2022, has been actively promoting digital transformation in recent years, shifting from a hardware company to a solutions company.
At SmartCity Summit & Expo 2023, ViewSonic displayed its latest education solutions centered around a myViewBoard ecosystem as well as launch initiatives to help drive greater collaboration across the industry.
As a leading EdTech solutions provider, ViewSonic's ViewBoard interactive displays and myViewBoard platform are being adopted by educational institutions around the world. At SCSE 2023, ViewSonic showcased its latest product lines.
Visitors can experience the innovative ViewBoard 52 Series with a multimedia soundbar, which brings a more immersive learning experience, and the brand new 24" ID2456 touch podium, which digitalizes the podium.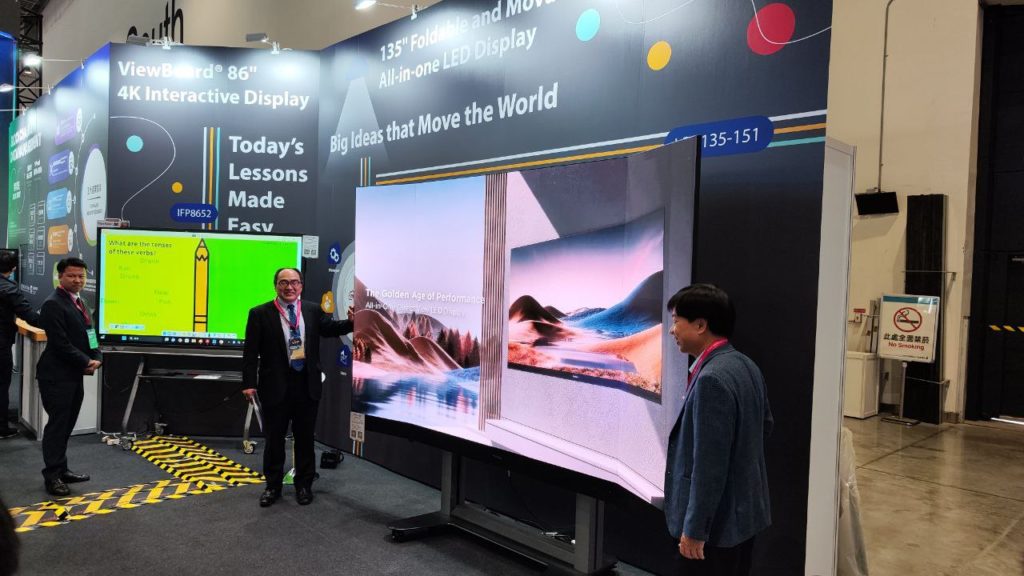 Outside the classroom, the 135" All-in-One LED Display LD135-152 is an ideal solution for large venues, like auditoriums and lecture halls. The gigantic screen is foldable and garnered lots of excitement at the exhibition.
Whereas, the 13" ID1330 pen display and 16" TD1655 portable monitor work together to support teaching and learning anywhere. In addition, ViewSonic will launch its new myViewBoard for iOS and showcase its comprehensive features.
Engaging in-class experiences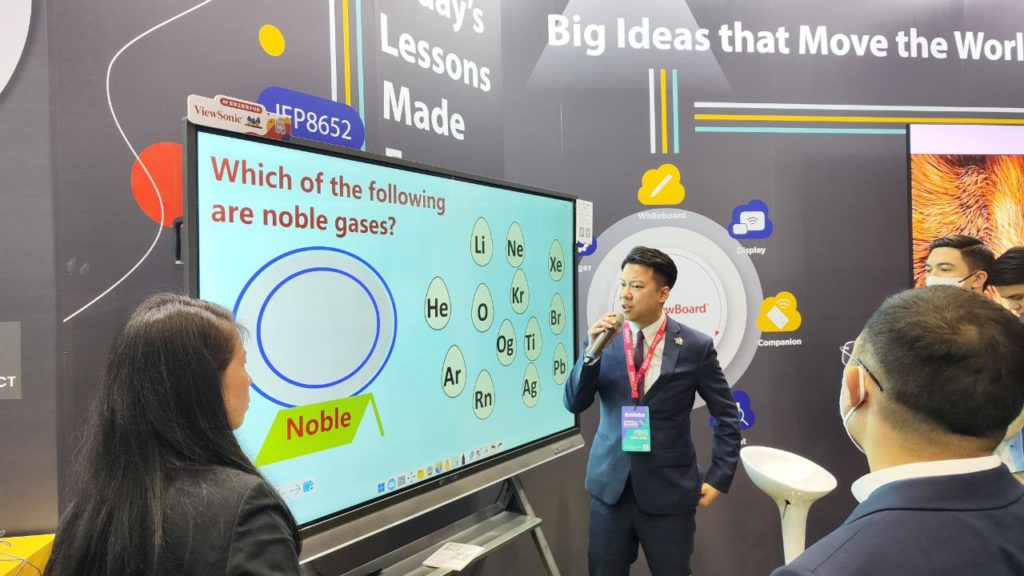 Harnessing ViewSonic's EdTech solutions helps teachers better connect with students, whether they're in-person, remote, or both. Attendees will experience how these technologies are geared towards delivering a highly active and intuitive teaching-learning experience – from digital whiteboarding, wireless presentation, content sharing, and group discussions, like puzzles and quizzes.
Bring lessons to life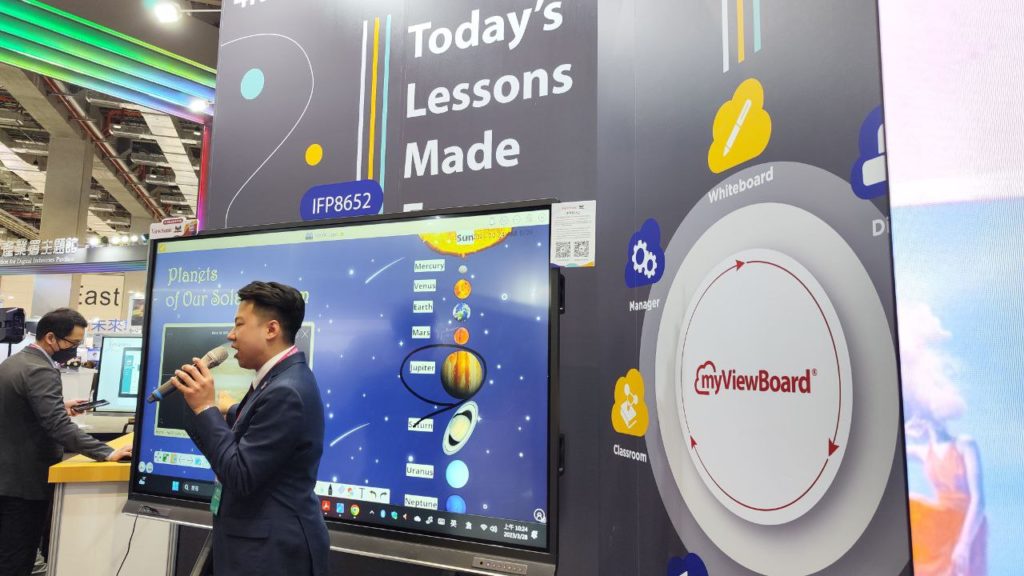 Bringing classes to life, rich digital content becomes an integrated part of the lesson—rather than simply being an "add-on". Attendees will be able to experience content-focused solutions with tools that help teachers create digital classes efficiently with designed templates, 3D materials and videos, while also saving the files on the cloud for easy access and sharing.
Comprehensive support
ViewSonic also provides advanced tools to bring better insight to shape and administer their unique learning environments. Take myViewBoard Manager, for example, the IT administrators are supported to oversee, control, and troubleshoot their institution's interactive displays remotely, making device management and maintenance more efficient.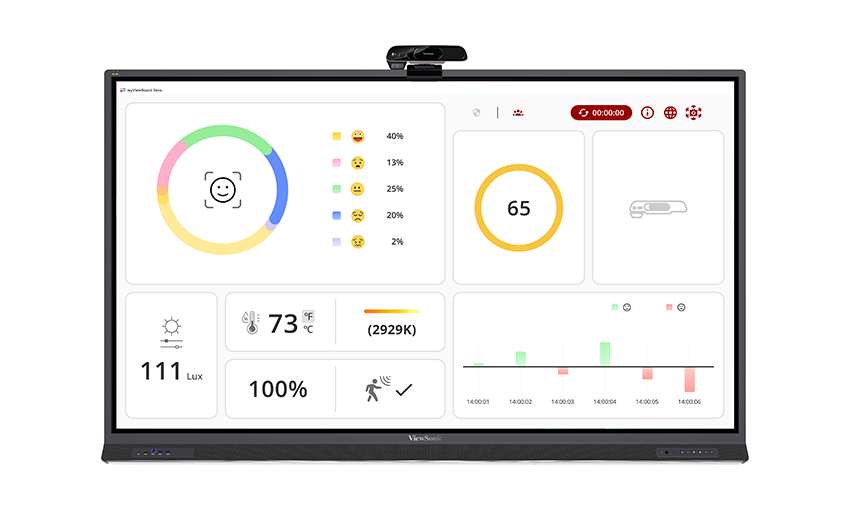 Through the new-generation of myViewBoard Sens and with the AI technology, it can detect environmental factors such as occupancy rate, temperature, humidity, audience masked and close contact index. As a result, schools and teachers can get more insights to optimize environment for better wellness and safety for quality learning outcomes.
All these…and more at SmartCity Summit & Expo 2023
In addition to ViewSonic, you'll be able to find more innovative products and solutions at SmartCity Summit & Expo 2023.
Smart City Summit and Expo will be held in Taipei from March 28th to 31st, and in Kaohsiung from March 30th to April 1st.