2019 should be an exciting year for AMD. On the hardware end, the release of the 3rd Generation Ryzen processors that were based on the new and improved Zen 2 architecture was seen as a huge success, heating up competition in the CPU space. On the other hand, the new Navi based GPUs did not disappoint as well, as they hit the sweet spot between performance and price. The next in line? Radeon Software is going to get an upgrade too!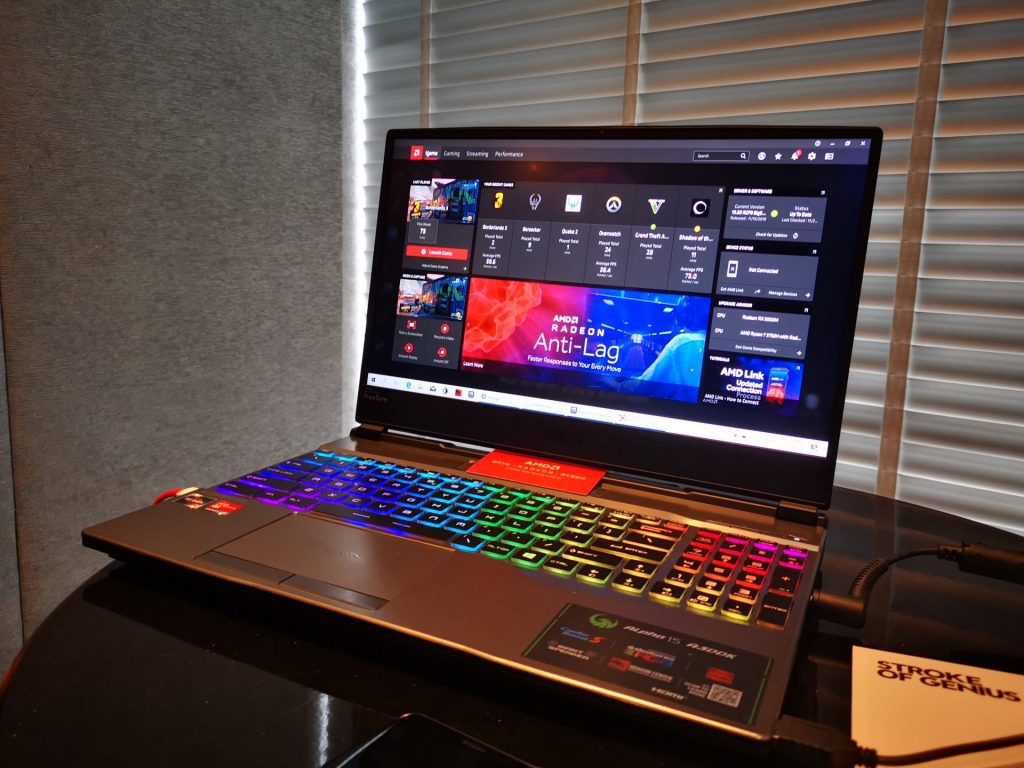 Preparing for the new year of with even more intense competition, AMD has just announced their new Radeon Software Adrenalin 2020 Edition. PC Gamers who owns AMD Radeon GPUs should rejoice! Like all previous releases, a new driver and software update brings new features and performance to current graphics card products. In a way, you are really "downloading more performance and features" to your AMD graphics card!
The new AMD Radeon Software Adrenalin 2020 Edition will be available today, 10th December 2019. Here are the key points of the new software.
1. Performance Upgrades
New software drivers for Radeon graphics card usually also brings better optimization and higher performance levels to existing products. Comparing the performance of graphics cards in AAA titles that are driven by Adrenaline Edition 2019 (18.12.2) and the new Radeon Software Adrenaline 2020 Edition (19.12.2) , we can see that the latter had produced significantly better results – Free performance upgrades for all!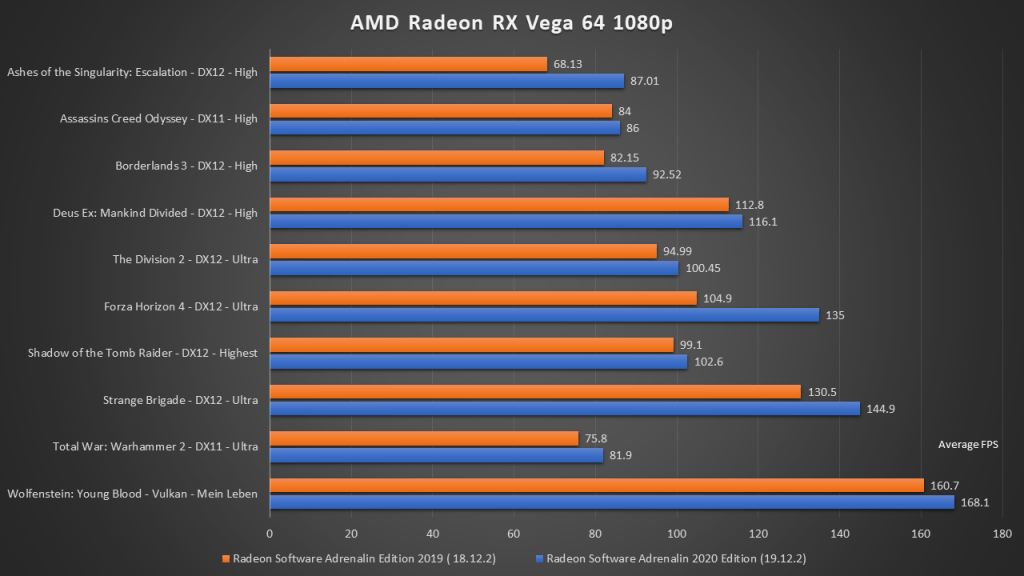 2. All new UI/UX and improved in-game optimization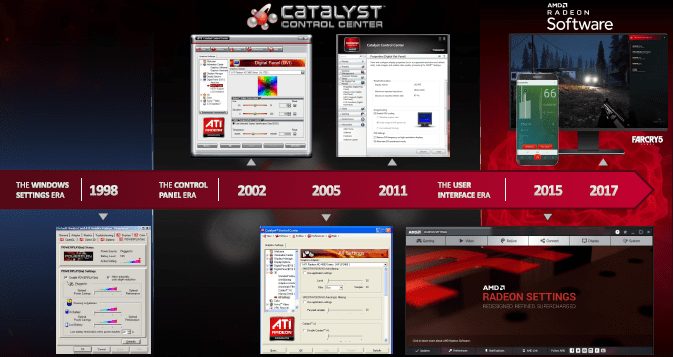 Remember the days when the display driver settings were part Windows control panel? With more than twenty years and multiple iterations of the Radeon software, I'm glad how Radeon software has turned out.
The new Radeon Software Adrenalin 2020 Edition is a piece of software that seamlessly integrates into the whole gaming experience from start to end. It features a comprehensive, but clean user interface to access all GPU features and settings.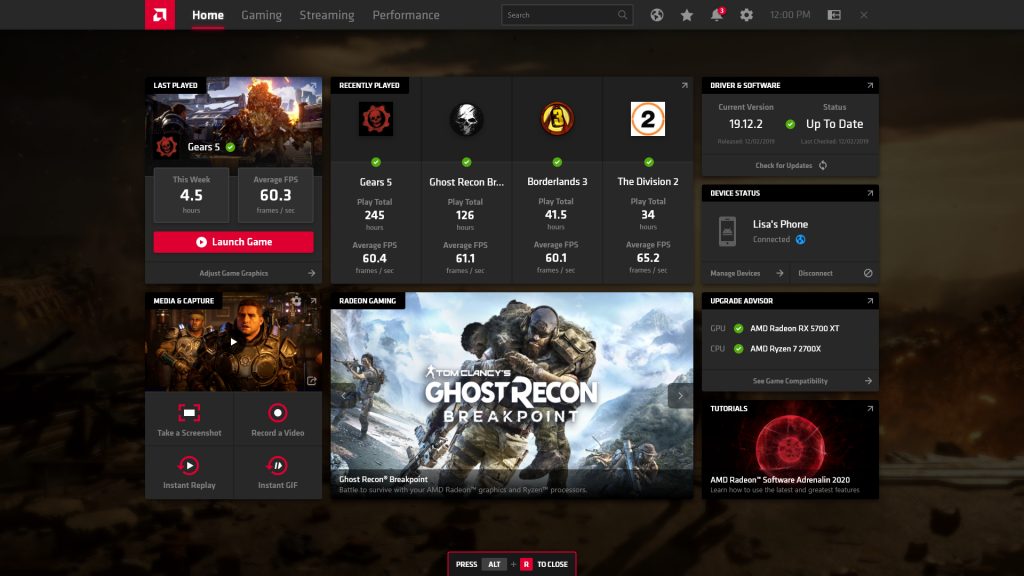 The Radeon Software Adrenalin 2020 Edition is more than just a graphics settings page. Now, all the games that are installed on your computer will automatically be detected and shown on a single screen. Instead of opening different game launchers, such as Steam, UPlay, Battle.NET, Origins, etc, you can simply access all your games in a single consolidated location. Moreover, the Radeon Software Adrenalin 2020 Edition also tracks how much you play these games. They can also understand the performance the games on your computer and recommend the best settings for them.
Adaptive to your usage
Interestingly, the Radeon Software Adrenalin 2020 Edition understands what you are trying to do. While in game, instead of showing the list of games that can be launched, the software automatically switches to a more meaningful view. For example, the software will show you your average frame rate, GPU hardware status and utilization rate.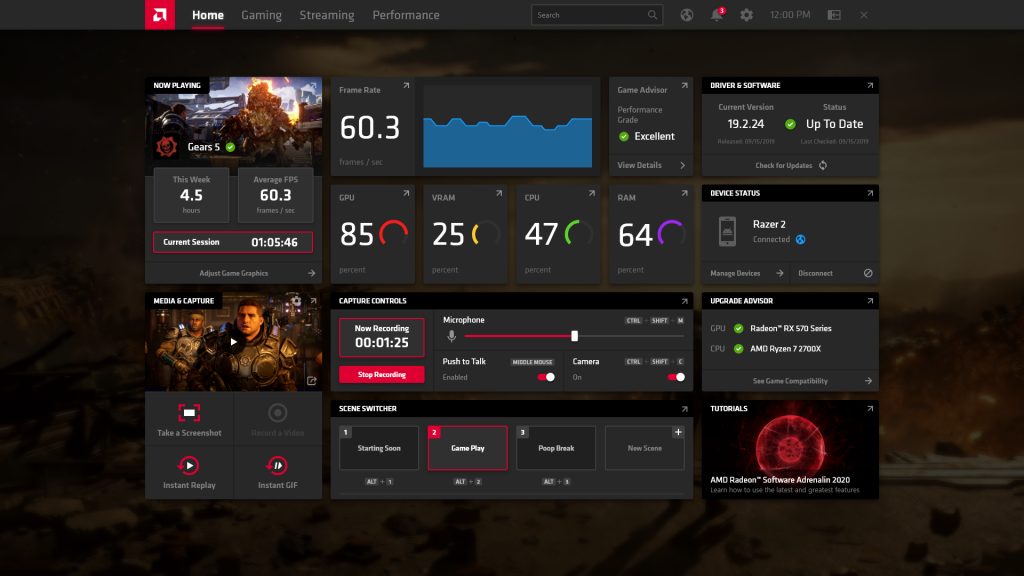 The in-game UI also gives you quick access to the features which you are more likely to use, such as taking a screenshot, creating a GIF, capturing or even recording the scene.
Access everything within your game
Do take note that the Radeon Software Adrenalin 2020 Edition will be accessed directly in your game with the Alt+R hotkey. Therefore, there is no need for you to Alt+Tab and switch out of your game in order to reach these controls.
As the software adds an additional layer on top of your game, you can also quickly toggle between the software and your game with minimal disruption.
Leveraging of this new feature, AMD has also included a in-game internet browser. If you want to search up the internet for guides or how-to articles, you can simply do it in-game, without the need to toggle back to Windows and launching your browser.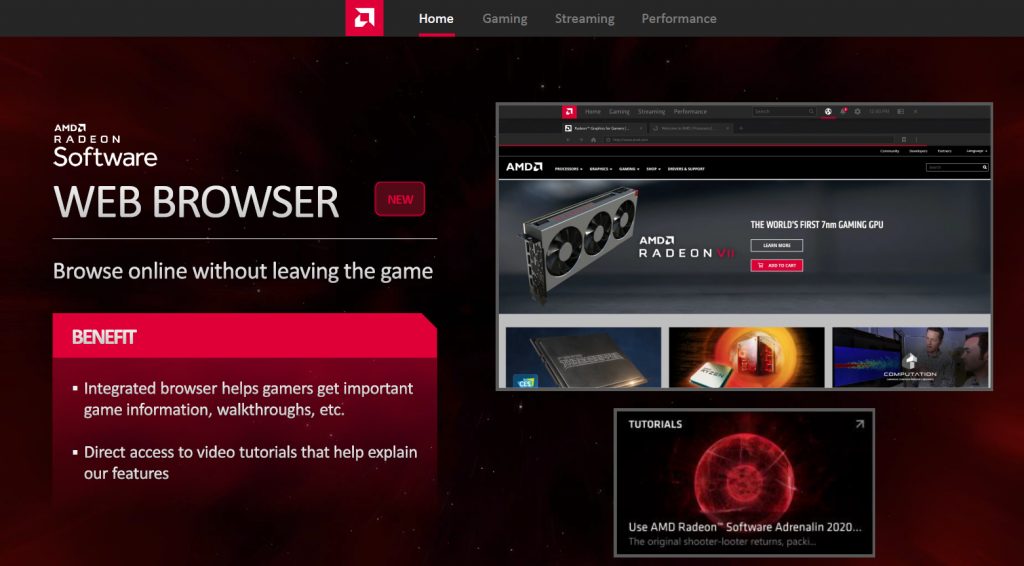 3. AMD Radeon Boost
Another innovative feature that comes with the new Radeon Software Adrenalin 2020 Edition is the AMD Radeon Boost feature. As the name suggests, AMD Radeon Boost can improve the game performance of a PC by intelligently switching game resolutions.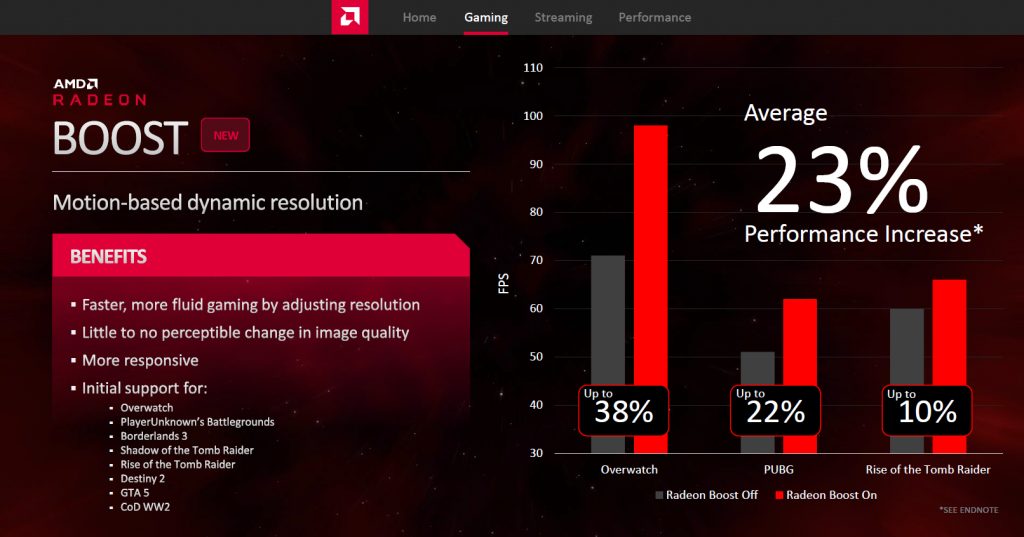 For example, if you are playing a fast-paced game such as a first person shooter, high quality graphics would not be a priority while you are moving from place to place. Therefore, AMD has taken the opportunity in those scenarios to lower the resolution of the game, thus providing a higher frame rate.
On the other hand, when there is minimal movements in your game, the graphics card will then render the full resolution of the game, so that you can enjoy the beautiful graphics that is intended by the game makers.
Such a boost in frame rates will be very useful for gamers who don't own the best graphics card available. They will be able to enjoy a smoother gaming experience in their games when Radeon Boost kicks in. AMD claims that you won't actually notice any change in image quality. (You can take a look at the video below to see it in action)
With Radeon Boost enabled, gamers can expect an average of 23% increase in performance.
As for now, Radeon Boost will support the following games:
Overwatch
PUBG
Borderlands 3
Shadow of the Tomb Raider
Rise of the Tomb Raider
Destiny 2
GTA 5
CoD WW2
4. AMD Link – Game Streaming on Mobile devices/TV and over the Internet
AMD Link is a game streaming feature that allows you to play your games from your gaming PC on your mobile devices or TV. This can be done by downloading the AMD Link app from the Google Play Store or the App Store. While AMD Link is not new, AMD has made significant changes to the software.
The new AMD Link app also spots the modern User Interface that looks similar to the Radeon Software Adrenalin 2020 Edition.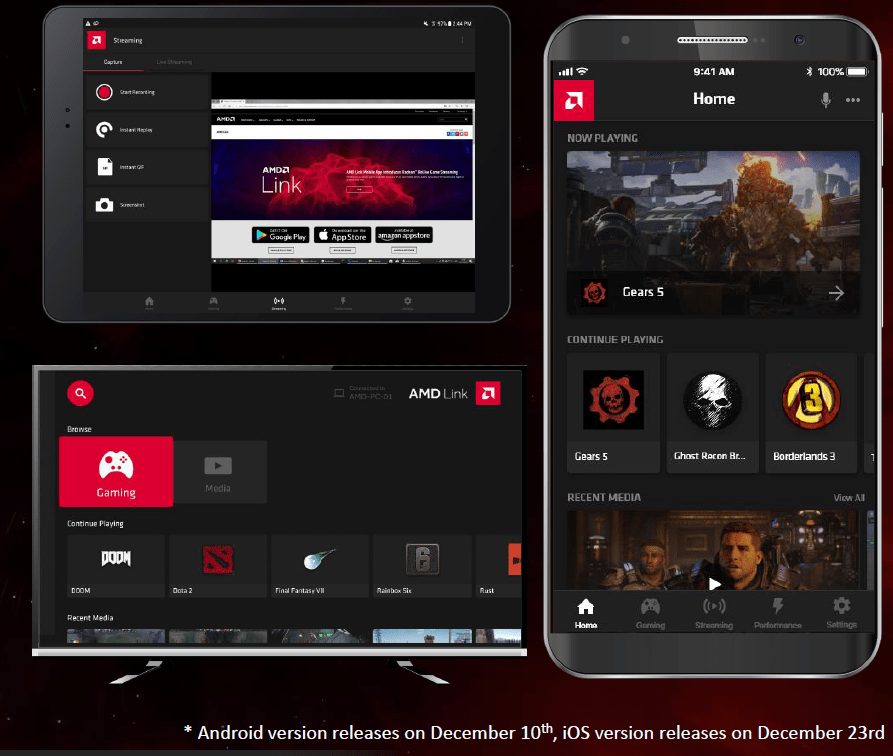 On top of that, the streaming service can now operate at a ultra bit-rate support at 50Mbps. This means that you'll be able to get better graphics streamed across your devices. x265 encoding/decoding is also now supported, bringing about better quality without the expense of bandwidth requirements.
More interestingly, AMD is also enabling streaming of games over the internet. (Previously, it could only operate over a local area network) This means that you can play your favourite PC games on your mobile devices anywhere, as long as you have a decent internet connection, and have your PC turned on at home.
5. There's more!
Of course, there are a lot more new features within the new Radeon Software Adrenalin 2020 Edition, such as Integer Display Scaling, DirectML Media Filter, and more graphics card/game support for Radeon Anti-Lag and Image Sharpening. Download the latest Radeon Software Adrenalin 2020 Edition to learn more.
To find out more about the new Radeon Software Adrenaline 2020 Edition, you can see it in action here:
System Configurations and Game Settings for benchmark results above (AMD provided)