It's starting to get quite crowded in the mainstream graphics card space. NVIDIA has just recently refreshed their mainstream performance graphics card – the GeForce GTX 1660 Super and GTX 1650 SUPER.  Following suit, AMD has also just announced the new Radeon RX 5500 XT graphics card.
Gamers who seek such graphics card are usually very price sensitive. Which graphics card can give the most performance at a lower price? In this article, we will compare the brand-new Radeon RX 5500 XT 8GB and the competing GeForce GTX 1660 SUPER.
Sapphire Radeon RX5500 XT 8GB
Design
The Sapphire Radeon RX 5500 XT PULSE graphics card looks rather simple. It doesn't come with a too fanciful design, but rather focuses on usability and cooling performance.
Unlike other graphics card with cooler designs that extends beyond the typical two slots, the Sapphire Radeon RX 5500 XT PULSE truly takes up only two expansion slots. This makes the card a good choice for small form factor builds, especially when space is limited.
I have to say that the "boxy" style of the graphics card appeals to me, but I believe that it's more likely to be a personal preference.
Cooling Features, I/O and Power Requirements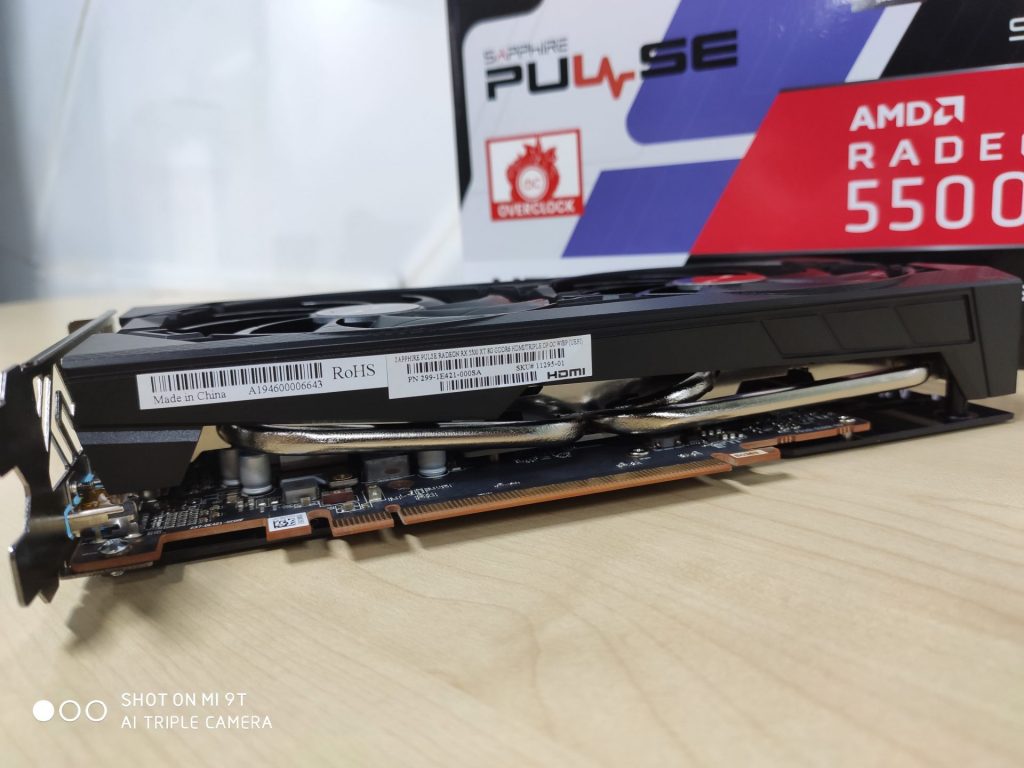 The GPU core is cooled largely by a single piece heatsink. Each portion of the heatsink is also connected to dedicated heatpipe, to spread out the generated heat easily. Additionally, the card is also equipped with two large 95mm fans.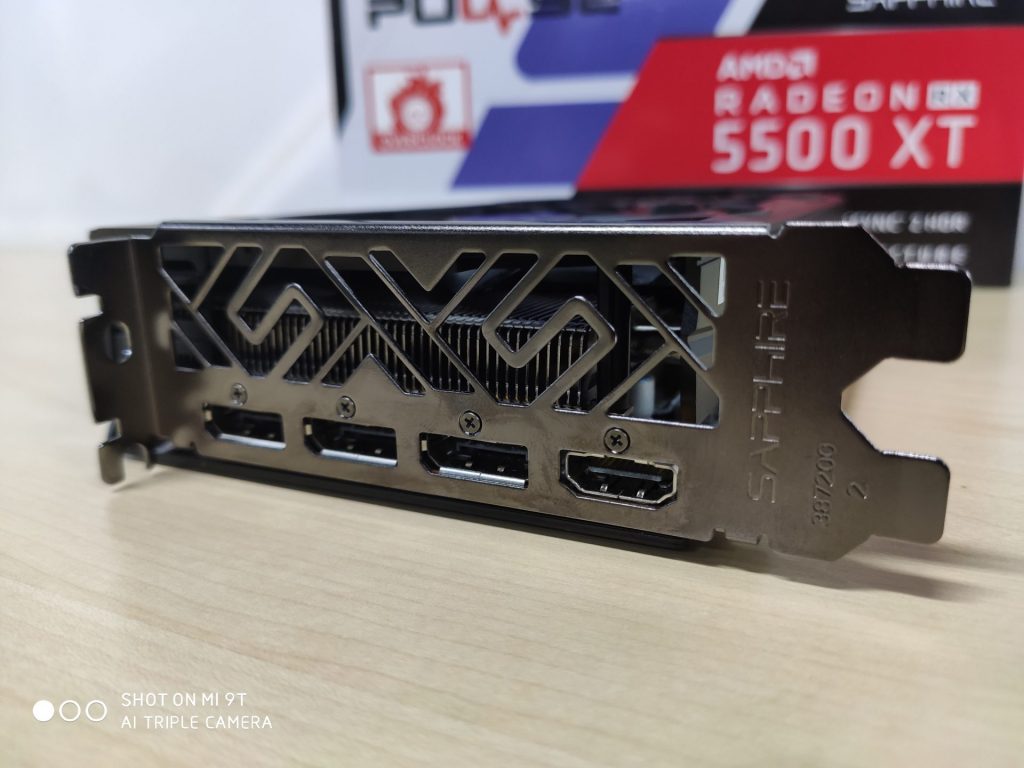 Sapphire Radeon RX 5500 XT PULSE comes with three Display Port and a Single HDMI port. It requires a single 8-pin power connector to operate. This also suggests that the card could potentially draw up to 225W.
Specifications
| | |
| --- | --- |
|   | Radeon RX 5500 XT |
| Architecture | Navi |
| Manufacturing Process | 7nm |
| Transistor Count | 6.4 billion |
| Die Size | 158mm2 |
| Compute Units | 22 |
| Stream Processors | 1408 |
| Game GPU Clock | Up to 1717 MHz |
| Boost GPU Clock | Up to 1845MHz |
| Memory | 8GB GDDR6 (Also available in 4GB) |
| Memory Bandwidth | 224GB/s |
| Memory Interface | 128-bit |
| Board Power | 130W |
Performance Results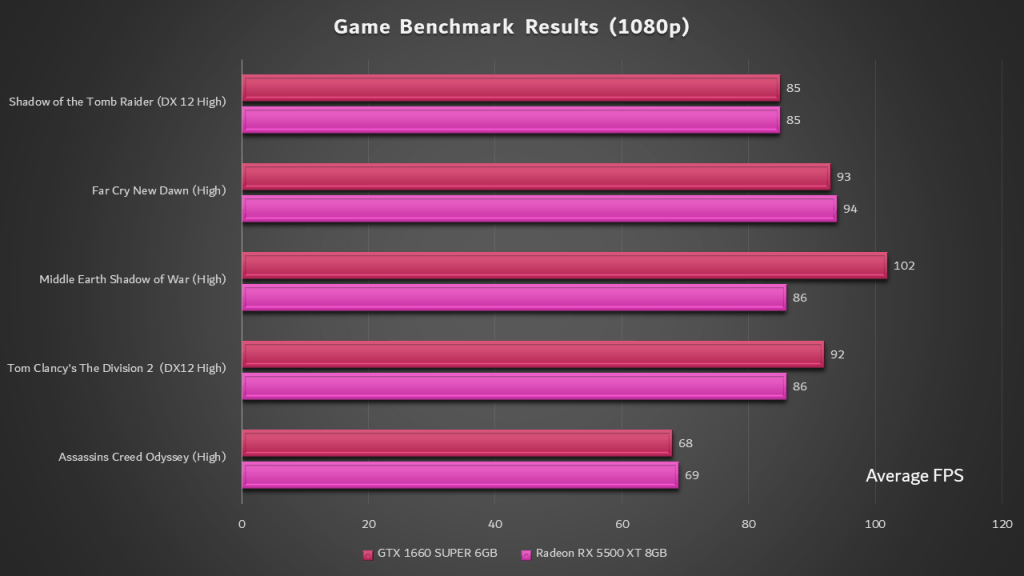 Preliminary Results: More results will be updated soon.
Conclusion
Based on the performance results comparing between the Radeon RX 5500 XT and GTX 1660 SUPER, we can see that there isn't an obvious advantage between one from another.
Depending on the different game titles you play, the results differ. The Radeon RX 5500 XT performs well in certain games, but suffers in others.
However, we must say that the Sapphire Radeon RX 5500 XT PULSE performs rather similarly to the GTX 1660 SUPER on most games. Judging that the Radeon RX 5500 XT is 30USD cheaper than the GTX 1660 SUPER, perhaps, all you need is this new graphics card.
Regardless, the Sapphire Radeon RX 5500 XT PULSE is still considered an excellent graphics card for gaming at 1080p resolution. Together with the new software features that comes with the new Radeon Software Adrenaline 2020 Edition, perhaps you don't need to crack your brain to make that decision after all.