SINGAPORE – Cooler Master, a global leader in PC component manufacturing, today, announces the launch of the MasterFan SF120M, a new addition to the MasterFan SF Series. The SF120M comes with a new design that focuses more on performance than on lighting.
Inter-connecting Fan Blades
Industrial Grade High Static Pressure
2000 RPM
Double Ball Bearing
Square Damping Fan Frames
Anti-vibration Motor
3-level Fan Speed Control
Quiet Innovation
The MasterFan SF120M features a patented, anti-vibration motor featuring dual ball bearings to reduce friction, increase performance, and minimize noise during operation. The frame's exclusive sound damping design helps to lessen vibrations to create an even more quiet working enviroment. The copper bush of the fan allows for high fan speeds and aids in stabilizing of the fan while in operation.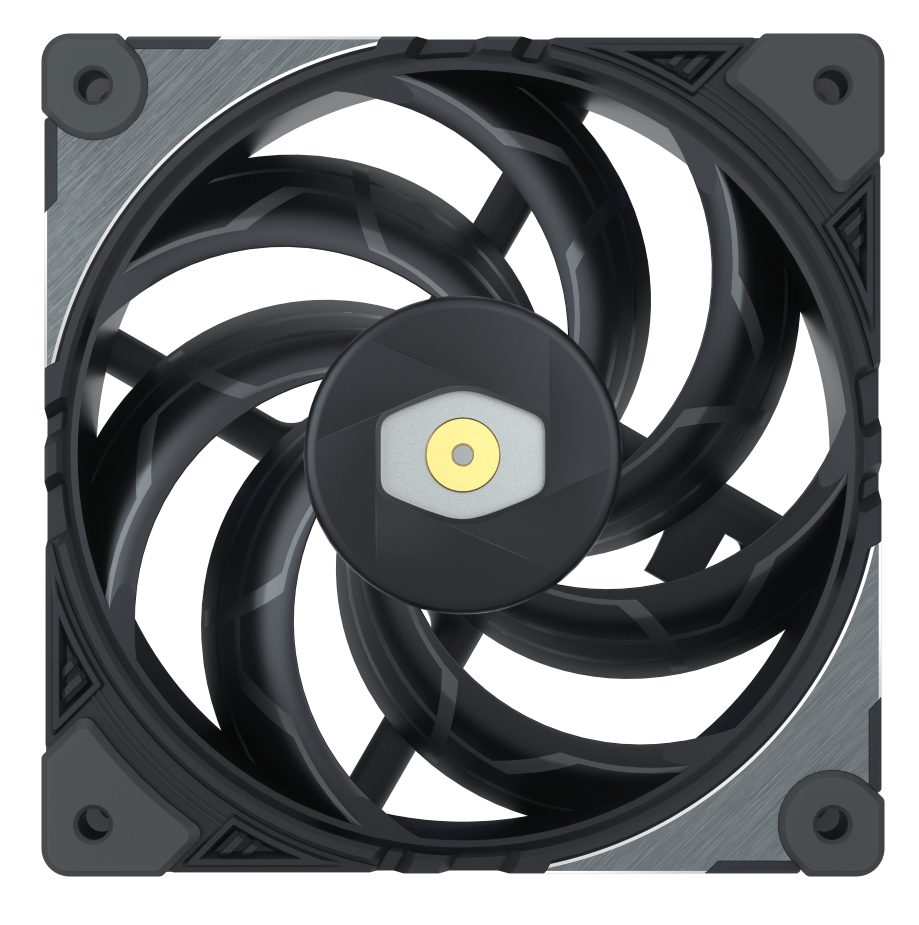 Innovative User Experience
Ease of installation goes hand in hand with the new SF Series fans and the SF120M is no exception, the fan comes with easily-attached rubber grommets for quick installation on your case. The SF120M also features a detachable 4 PIN PWM cable that is easily interchangeable with an extension cable, allowing up to three fans to be daisy-chained to vastly improve cable management.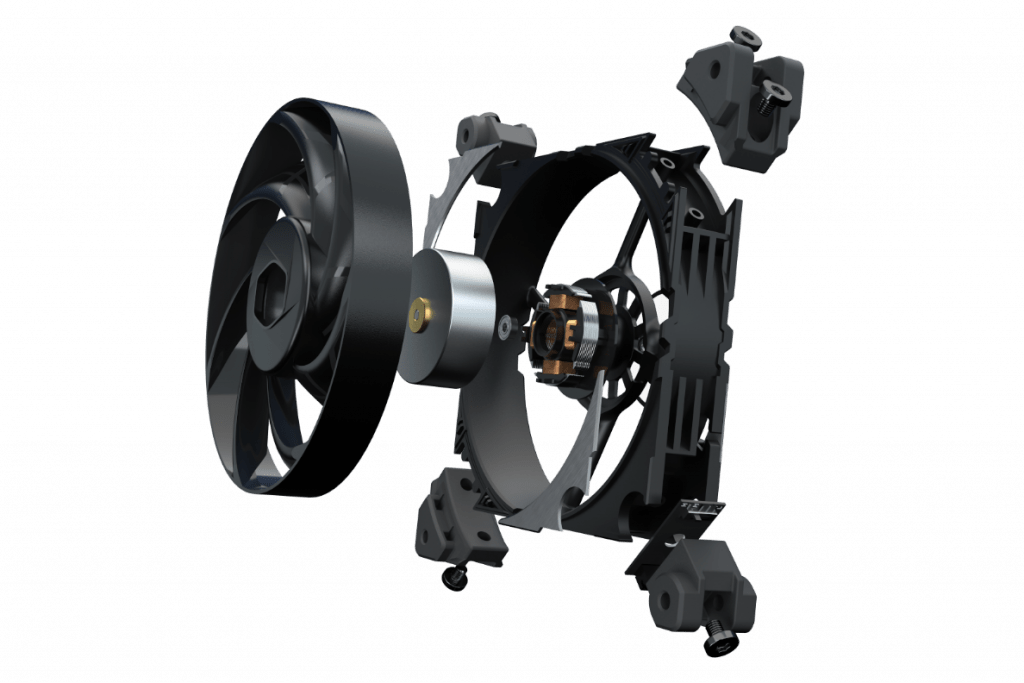 Maximize your performance
Embedded into the frame of the fan is a small switch that allows users to preset the maximum fan speed on PWM mode. There are three profiles with top speeds ranging from 1200 RPM to 2000 RPM, , to provide a customizable cooling solution able to adapt to specific performance requirements.

Cooler Master believes in giving PC users an elevated experience while balancing performance and exterior design elements in the creation of their products. The MasterFan SF120M combines the exterior design into the engineering of the performance to present the perfect balance between aesthetics and excellent performance.
Pricing & Availability
The MasterFan SF120M is now available in Singapore, priced at SGD 45.