A month into the release of the Pixel 3, the highly anticipated "Night Sight" feature dropped in through an update. This feature caught headlines due to Google's fascinating implementation as covered previously. But how does it perform in practice in a cold environment where sturdy hands are not promised?
Cold and Pressed
No, the Night Sight does not support the juice cleanse fad. But it is supposed to aid in taking clear photos despite the unsteadiness of most peoples' hands. Hoping that the phone is able to handle the shivers and quivering breaths, the results were better than expected.
Left: Normal, Right: Night Sight
Google's Motion Metering does help in tuning the exposure times depending on how stable your hands are. This is apparent in the (small) number of photos ditched and number of retakes required to get the perfect shot.
Even with varying exposure levels, and usage of the Pixel's Super Res Zoom to improve image quality, motion blur is still present. Thankfully, this only happens when objects/subjects are in motion, while also in poor lighting. Let us hope that this would be improved in future iterations as the hardware becomes more capable.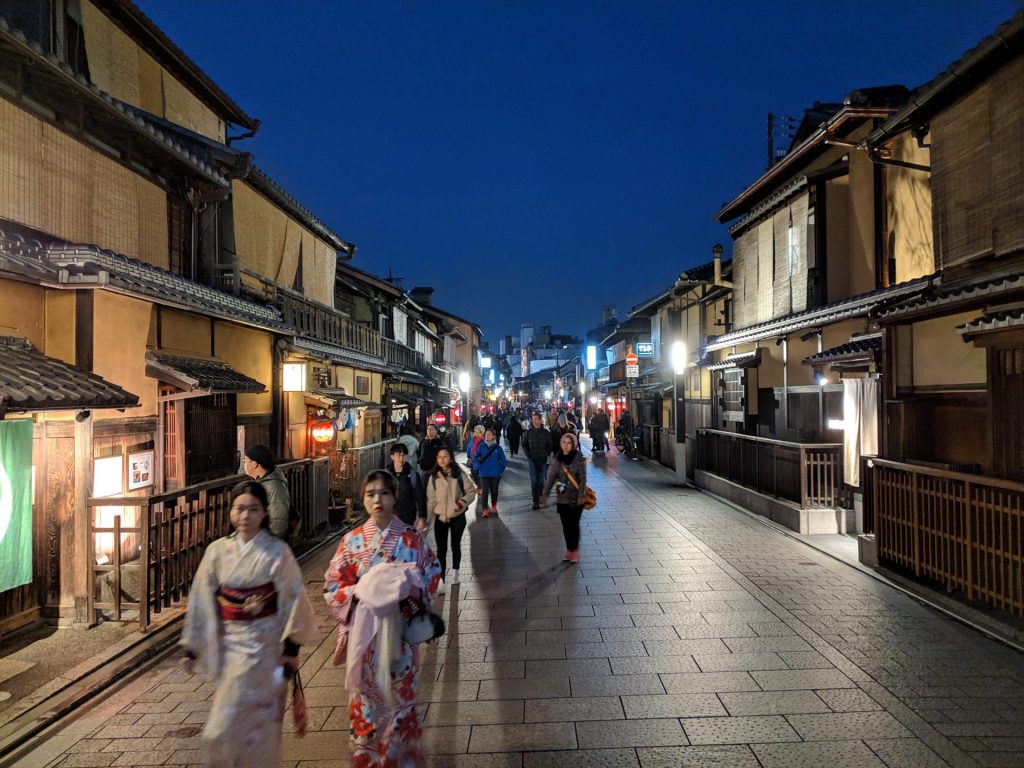 Retains Dynamic Contrast
How does it stand against other competitor's solution? Fairly well!
Left: Pixel 3 XL's Night Sight, Right: Huawei P20 Pro's Night Mode
Straightaway, it is clear that the Night Sight is able to retain the majority of the original scene's color and contrast (see the blue hue at the bottom half of the pictures). This is thanks to Google's "learning-based AWB algorithm" which guesses (well enough) the color temperature of the actual scene. On the other hand, the over/underexposed portions of the scene are clearer on the Night Mode (see the screen and buildings behind the Gundam statue).
Viewing them side-by-side, the Pixel 3 XL produces images that are generally more pleasant and accurate to the scene. While for the P20 Pro, it tends to have better overall visibility of the entire scene. Each has its own benefits, but my subjective views are leaning towards the former. Perhaps Google would be able to marry the benefits of both methods.
All in all, the Night Sight works as intended. Sturdy hands do produce better results, but are not required. This is a great benefit as it lowers the barrier of entry, allowing any folk to take great photos. You can also check out more photos taken with Night Sight below.