Synology has officially brought in the new DiskStation DS224+ and DS124 into Singapore to benefit more people from owning their own cloud storage.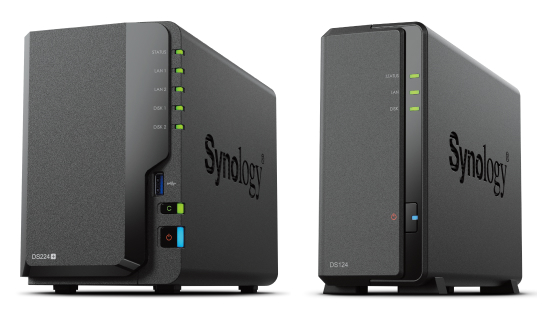 Created for an easy-to-use experience, the new duo offers versatile ways to back up data either automatically based on schedule or trigger events, or simply hand-do them manually across laptops, mobile devices, and even workstations.
Point-in-time snapshots help restore data to the fullest in case of emergencies while Windows+macOS support means that everyone is in for protection no matter what – great for organizations running these 2 different OS for daily operations.
The DS224+ (left) is mostly dedicated to edge deployment solutions for small to moderate-sized teams by offering dual-slot storage or one-slot RAID config for additional redundancy. The system-to-system syncing, hybrid storage, and public cloud service are great for things like branch offices that need to sync up with central from time to time.
On the other hand, the DS124 (right) is smaller in terms of capacity and tailoring which is suitable for solo professionals and small-scale self-owned businesses by helping them consolidate different sources of data into a single place of storage for storage or redundancy.
Lastly, both machines support the Synology Surveillance Station video management system (VMS) that transforms both into compatible storage devices for CCTV solutions with 8,300+ validated IP cameras and ONVIF devices.
Price and Availability
The Synology DiskStation DS224+ and DS124 are priced at $499 and $299 respectively and are available right now across authorized resellers.