Based on the Steam Hardware Survey from April 2023, most gamers (65%) still game on 1080p resolution. Despite that, there isn't a current-generation graphics card that specifically serves this segment. Judging from the high prices of mid-tier and high-end graphics cards in the market today, we can understand how many gamers are desperately anticipating a good and affordable graphics card just to play their favorite games.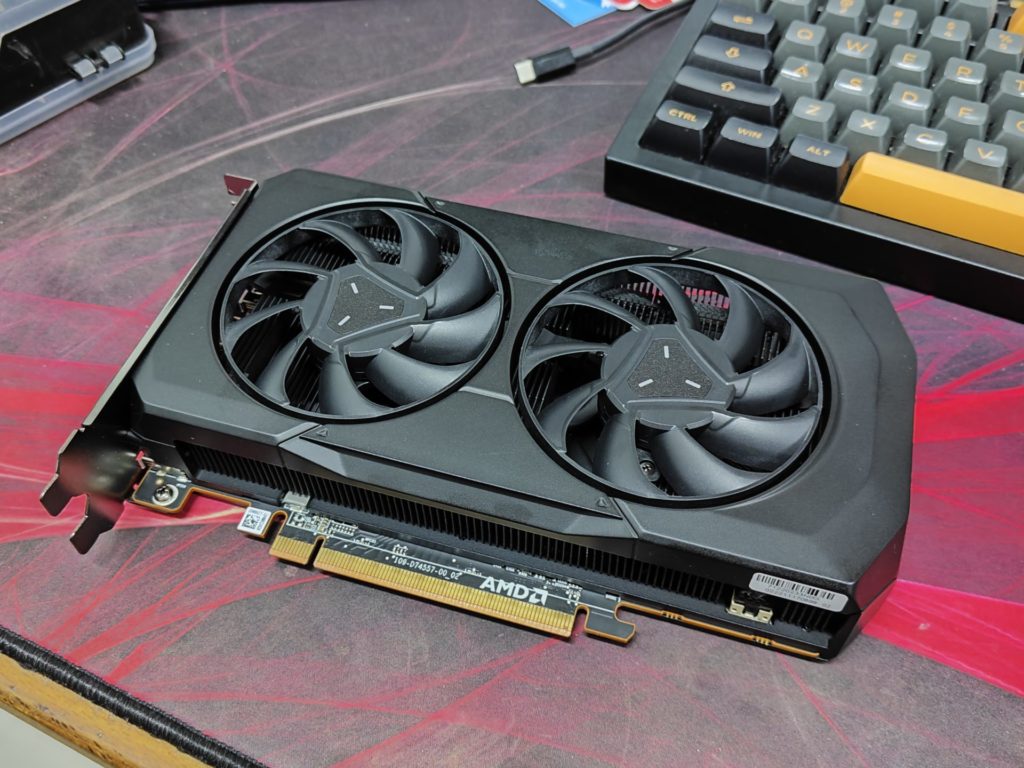 Understanding the needs of the market, AMD has decided to go ahead and be the first in the market to create a graphics card for 1080p gaming with its latest generation of products. It also beats the green camp in releasing something this affordable and changes its strategy towards the mass market. The brand new AMD Radeon RX 7600 is the first graphics card released this year that comes below the US$300 price point, at just US$269. It replaced some of the previous generation graphics cards which were in this segment.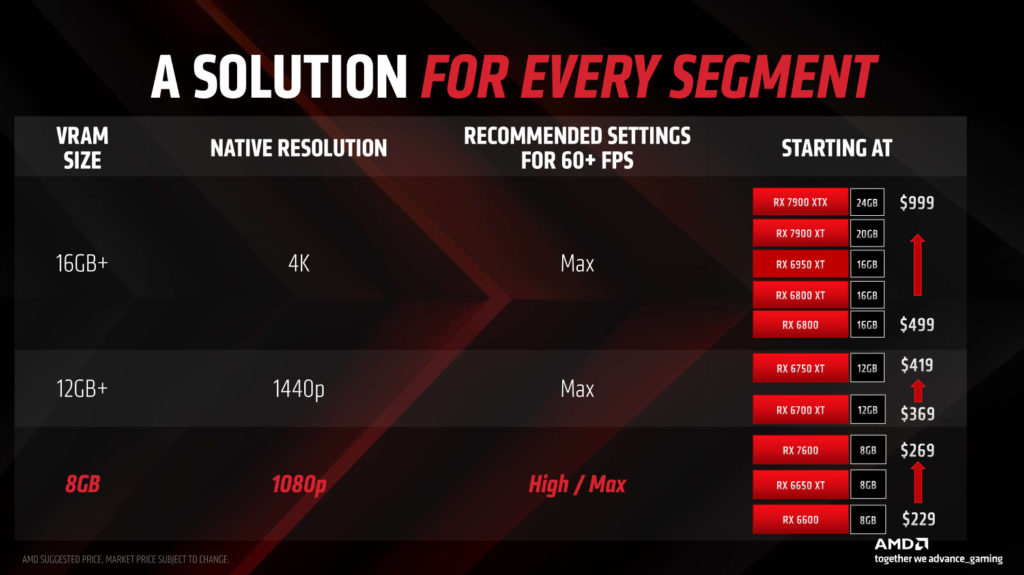 Based on the latest RDNA3 graphics architecture, the AMD Radeon RX 7600 is designed to bring higher performance and better efficiency to the Radeon RX 6600 series which it is going to replace. Let's take a closer look at the AMD Radeon RX 7600 graphics card to see if these claims are justified.
The AMD Radeon RX 7600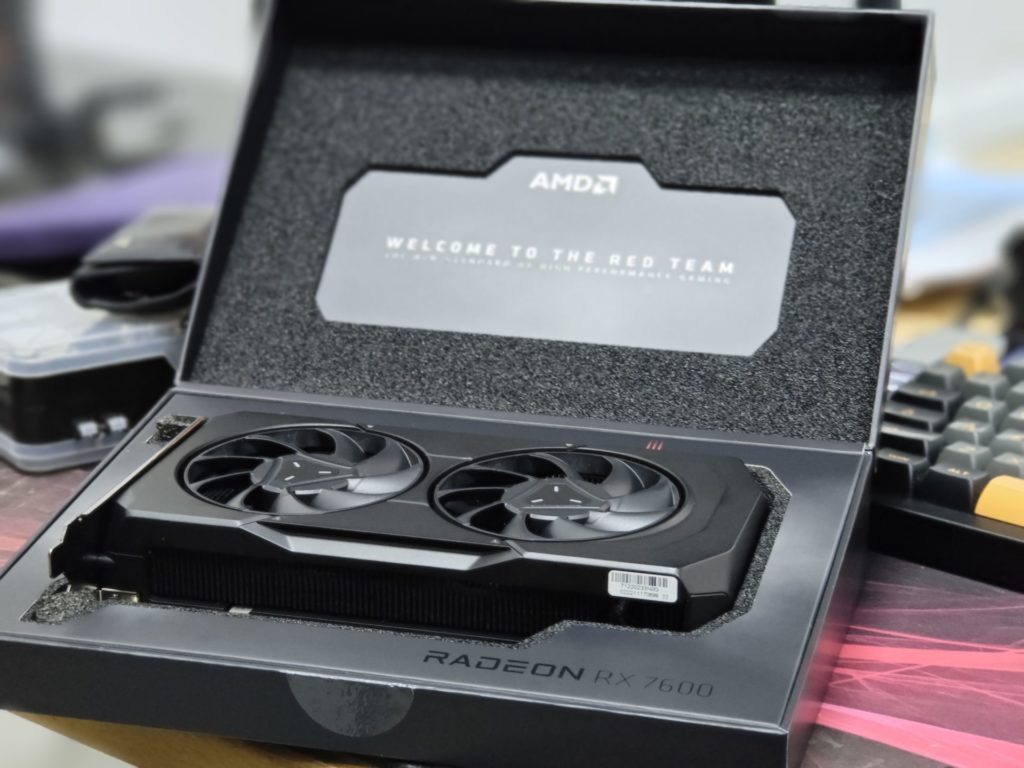 | | |
| --- | --- |
| Architecture | RDNA3 (TSMC N6) |
| GPU | Navi 33 XL |
| GPU Clusters | 32 CUs |
| FP32 Cores | 2048 |
| Game Clock | 2250 MHz |
| Boost Clock | 2625 MHz |
| Memory | 8GB GDDR6 |
| Memory Bus | 128-bit |
| Memory Speed | 18 Gbps |
| Bandwidth | 288 GB/s |
| Board Power | 165W |
| Power Connectors | 1x 8-pin |
| PCIe Interface | Gen4 x8 |
| MSRP | $269/€299 |
| Launch Date | May 25, 2023 |
As the Radeon RX 7600 is based on the RDNA 3 architecture, it also inherits many of the architecture's benefits. The new process node (5nm) and changes to a chiplet design allow the graphics card based on this architecture to have up to 50% greater performance-per-watt compared to its predecessors. It's also a better AI accelerator and performs better at raytracing now. Another key feature is that the Radeon RX 7600 also comes with a Dual Media Engine with AV1 encode/decode support. This means that the card is also optimized to perform well for streaming content.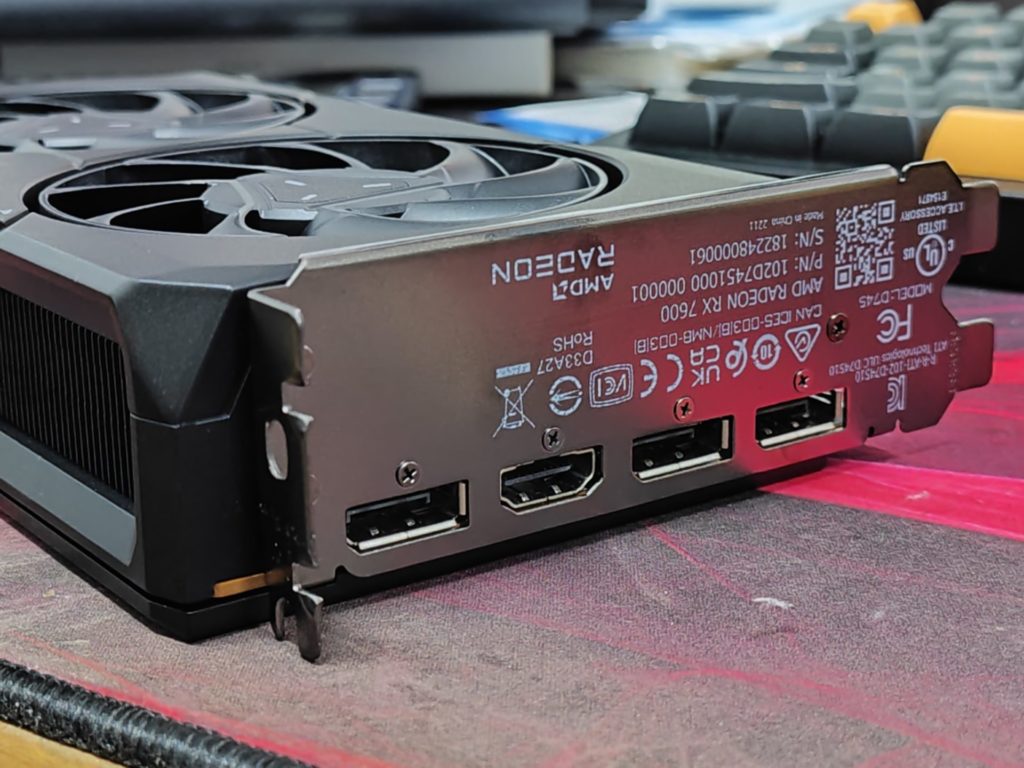 For the reference card which we've tested, the AMD Radeon RX 7600 comes with 3 x Display Ports and 1 x HDMI port.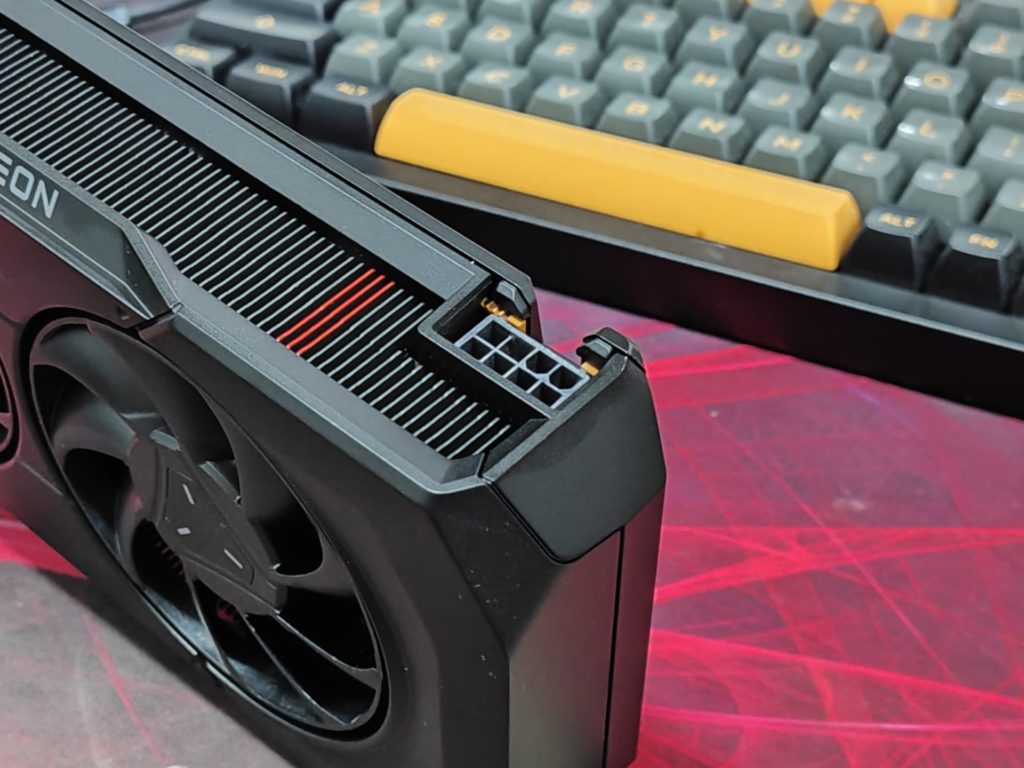 It needs to be powered by an additional 8-pin PCIe connector. The RX 7600 is rated to have a TDP of 165W.
To properly cool the AMD Radeon RX 7600, it is equipped with two 90mm fans. It is also backed with a backplate for both improved support and thermal dissipation.
Testing Objectives and Setup
In the battle of graphics cards made for 1080p gaming, we are going to compare the AMD Radeon RX 7600 graphics card with some of the more popular 1080p graphics cards in the market right now. They are the Sapphire Pulse AMD Radeon RX 6600 Gaming 8GB, MSI AMD Radeon RX 6600 XT Gaming 8G, NVIDIA RTX 2060 SUPER, and ZOTAC GeForce GTX 1660. This not only compares the performance that the RX 7600 brings but also lets us better understand the benefits of having a graphics card that is based on a brand-new GPU architecture. All the other Graphics cards in comparison are either from last year or earlier.
| | | |
| --- | --- | --- |
| Benchmark Test | Settings | API |
| 3DMark Time Spy | Default | DirextX12 |
| 3DMark Fire Strike | Default | DirectX11 |
| 3DMark Port Royal | Default | – |
| 3DMark Ray Tracing Feature Test | Default | – |
| Far Cry New Dawn | High | DirectX11 |
| Deus Ex Mankind Divided | High | DirectX12 |
| Total War Warhammer 2 (Battle) | High | DirectX11 |
| Tom Clancy Division 2 | High | DirectX12 |
| Assassins Creed Odyssey | High | DirectX11 |
| DOTA 2 | Best Looking | DirectX11 |
| Final Fantasy XV Benchmark | High | DirectX11 |
| World of Tanks enCore | Ultra | DirectX11 |
| F1 2018 Australia | High | Direct X11 |
| Shadow of the Tomb Raider | (1) High | DirectX12 |
| Middle Earth Shadow of War | High | DirectX11 |
| World War Z | Ultra | Vulkan |
| Dirt 5 | High(Ray Tracing Enabled) | DirectX12 |
|   | | |
*performance differences expected, as base systems differs
Performance Results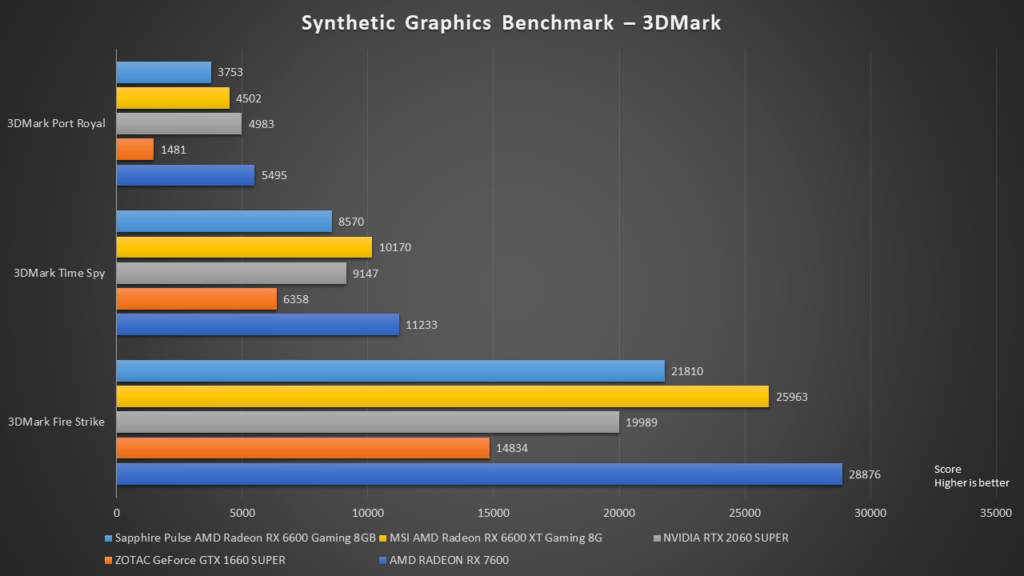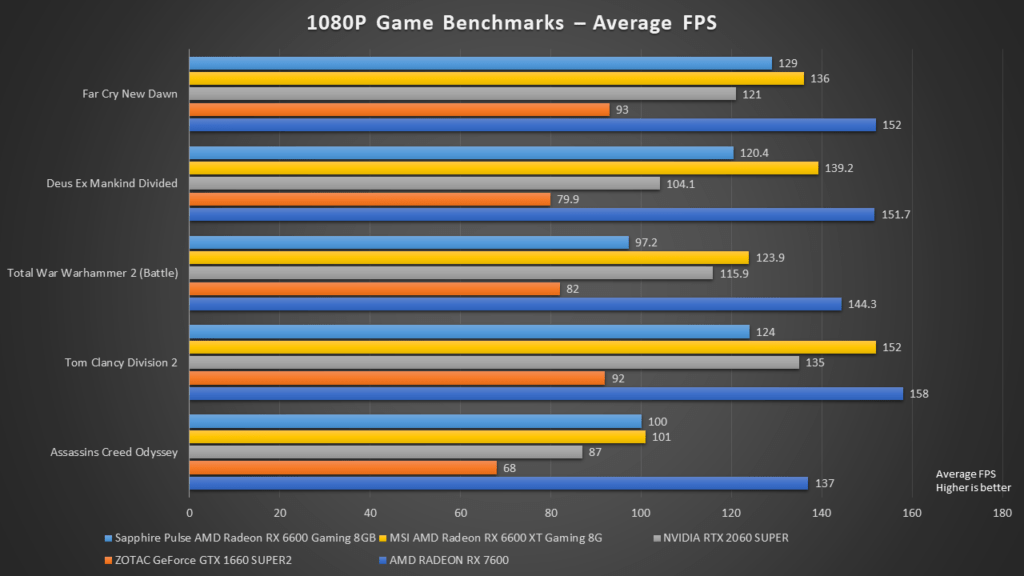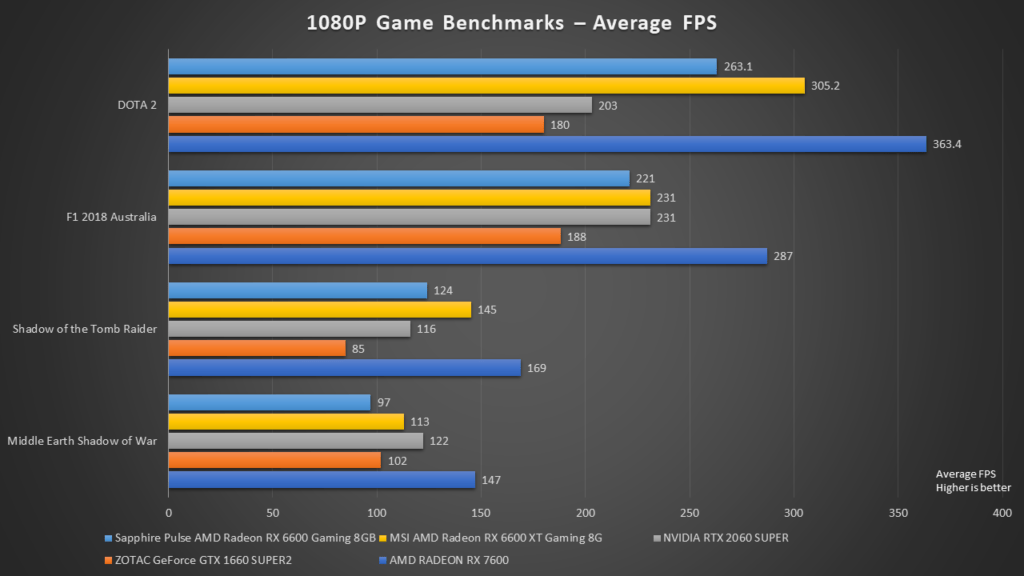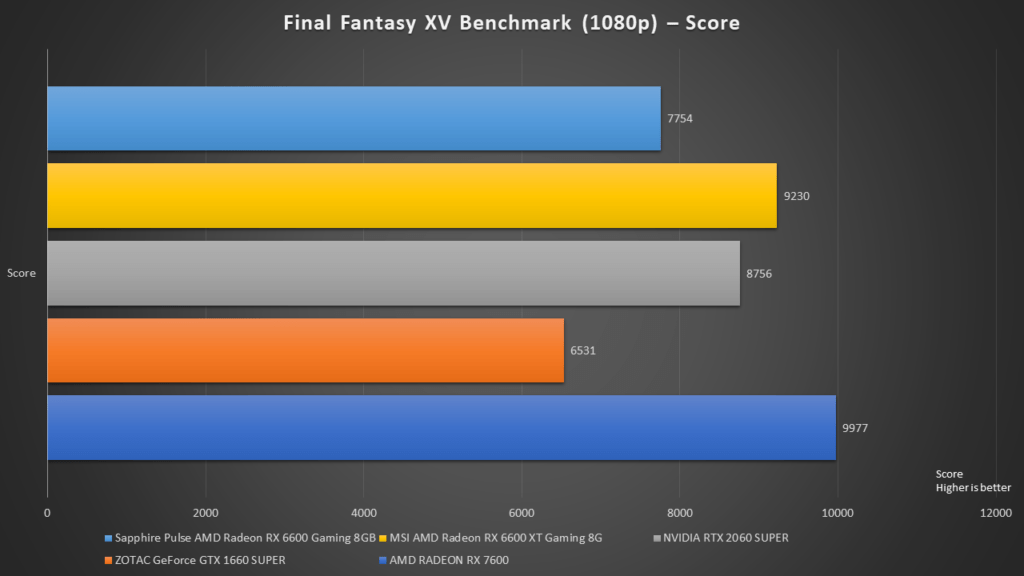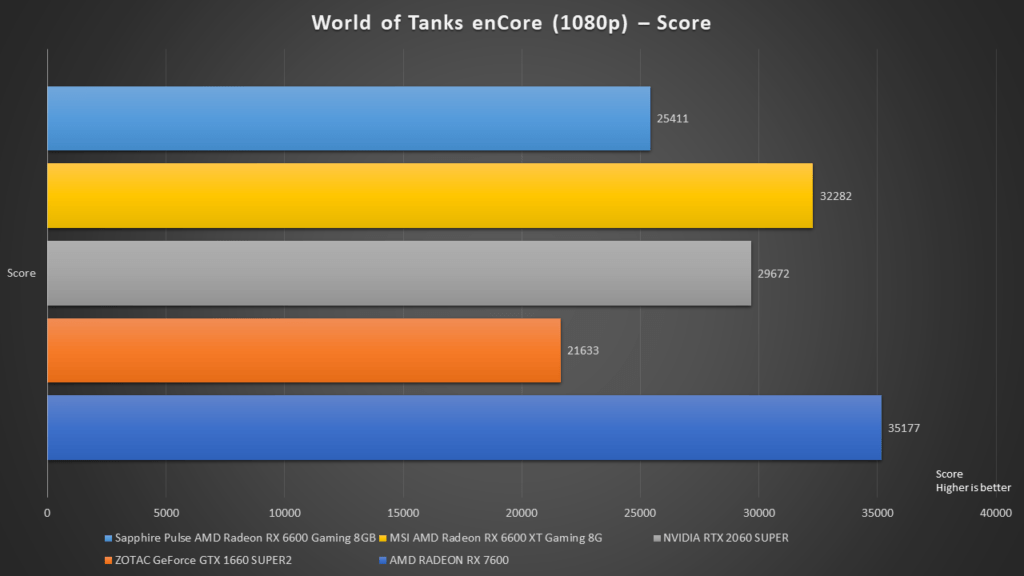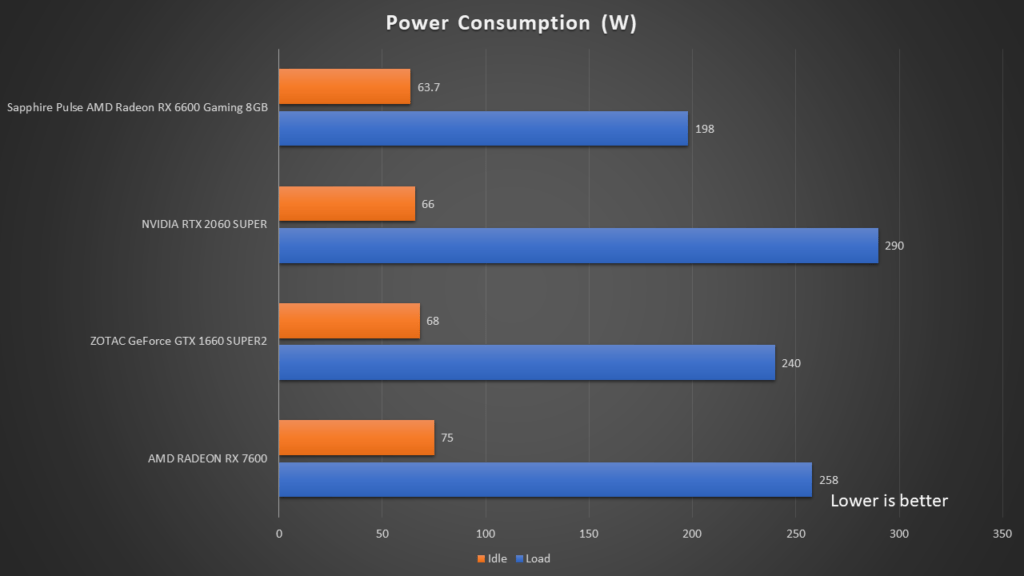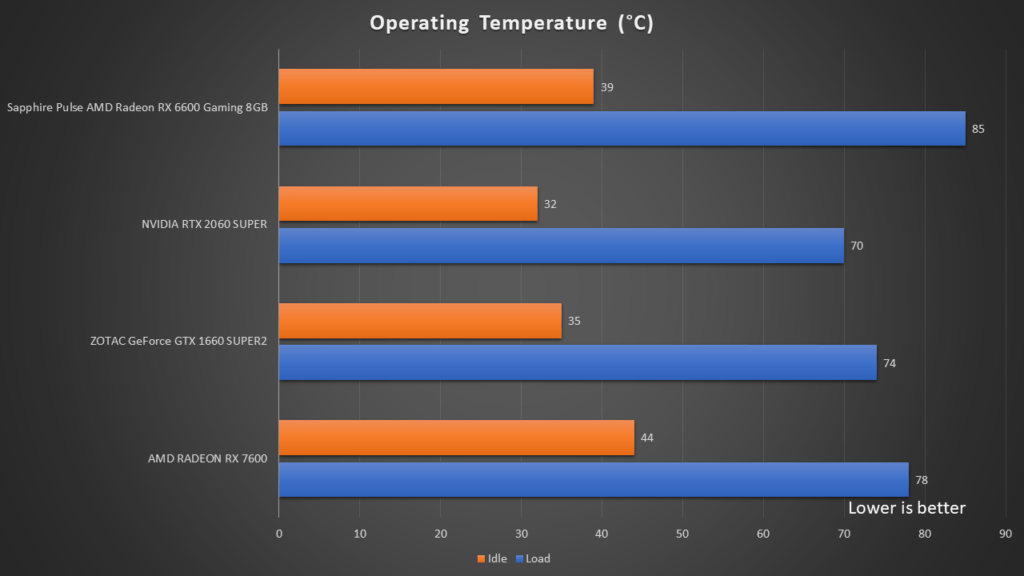 Conclusion
Finally, gamers can rejoice, as they can now have the option to purchase a highly affordable graphics card for their new gaming PC. As seen from the performance results, the AMD Radeon RX 7600 performs extremely well in games running at 1080p resolution and was able to provide a smooth experience for gamers. With prices starting from USD269, the RX 7600 disrupts the market due to the lack of choices in this segment now.
The AMD Radeon RX 7600 genuinely provides the bang for the buck, and without any reservations, we would recommend it if you are looking for a brand new graphics card to play games at 1080p resolution.