Fat finger much when you type? Well, those embarrassing moments are finally over as WhatsApp introduces the Edit Message feature.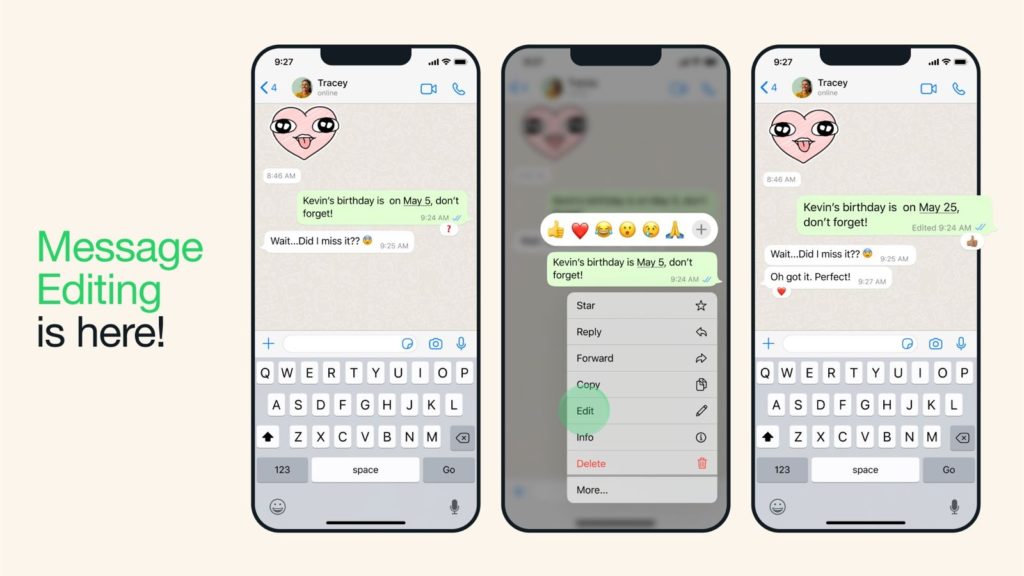 Similar to any SNS platforms you'll come across these days, at most, recipients will only know that you edited the message but won't know what has been replaced.
So whether you're trying to correct some typos or actually trying to hide something, you now have the choice.
The feature is currently rolling globally and should reach all users in the coming weeks.