After AMD first released the Ryzen 7 5800X3D processor, it quickly rose to become one of the most popular choices for gamers. Compared to the Ryzen 7 5800X which doesn't come with 3D V-Cache, the Ryzen 7 5800X3D performed significantly better in games. No doubt introducing 3D V-Cache will improve gaming performance.
When AMD introduced the Ryzen 9 7950X3D and Ryzen 9 7900X3D processors, we realized that things had changed. As the Ryzen 9 processors are equipped with two Core Complex Die (CCD), AMD decided to design these processors to be more like an all-rounder, where only one CCD is equipped with 3D V-Cache. This allows the processor to have the flexibility to adapt to the use case for improved performance. However, we've realized that even though such a design was indeed beneficial, it wasn't too significant. Moreover, since the 3D V-Cache-equipped processors were costlier than their counterparts, it wasn't too compelling for users to go for the former.
Today, AMD will release the Ryzen 7 7800X3D. Similar to the Ryzen 7 5800X3D, its single CCD will be fully equipped with 3D V-Cache. With a clearer proposition of a gaming CPU, we will need to find out where this CPU stands in the market today.
The AMD Ryzen 7 7800X3D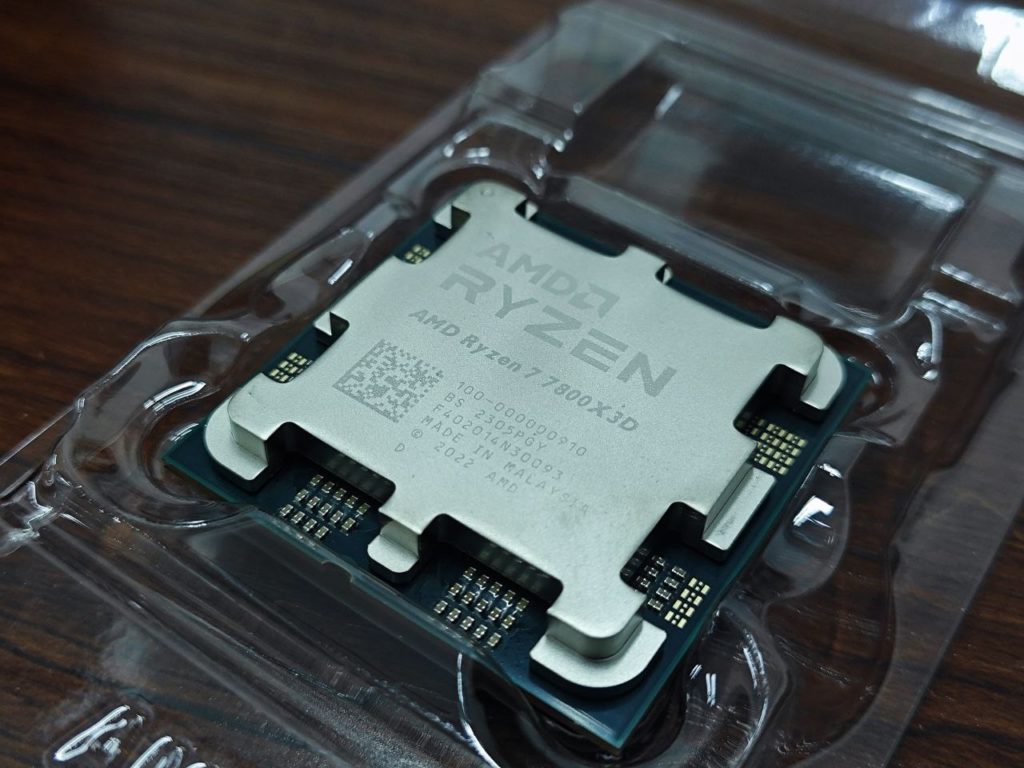 Cores/Thread
Clock Rate (GHz)
Base / Boose
L3 Cache Per CCD
TDP
Ryzen 9 7950X3D
16 / 32
4.2/5.7
32+96 MB
120W
Ryzen 9 7950X
16 / 32
4.5/5.7
32+32 MB
170W
Ryzen 9 7900X3D
12 / 24
4.4/5.6
32+96 MB
120W
Ryzen 9 7900X
12 / 24
4.7/5.6
32+32 MB
170W
Ryzen 7 7800X3D
8 / 16
4.2/5.0
32+64 MB
120W
Ryzen 7 7700X
8 / 16
4.5/5.4
32MB
105W
The AMD Ryzen 7 7800X3D is equipped with the new Zen 4 architecture with 5nm process technology. With the new design and improved process, the processors of this family can achieve significant IPC gains as compared to previous generations.
This time, by equipping the 3D V-Cache technology to the Zen 4 processors, and particularly for the Ryzen 7 7800X3D, AMD wishes to release another gaming-focused CPU that hits the right spot in both performance and pricing.
Test Setup
| | |
| --- | --- |
| Specs | Main System |
| CPU | AMD Ryzen 7 7800X3D  / AMD Ryzen 7 7700X |
| RAM | GSkill Trident Z5 Neo 6000MHz 32GB Kit @ 6000MHz |
| Main Storage | Kingston Fury Renegade PCIe 4.0 NVMe M.2 SSD 2TB |
| GPU | NVIDIA GeForce RTX 3080Ti |
| Motherboard | ASUS ROG STRIX X670E-E Gaming WIFI |
| CPU Cooler | MasterLiquid PL360 Flux CPU Liquid Cooler |
| PSU | Cooler MasterXG850 Platinum Full Modular 850W PSU |
| OS | Windows 11 64 bit |
Performance Results






Conclusion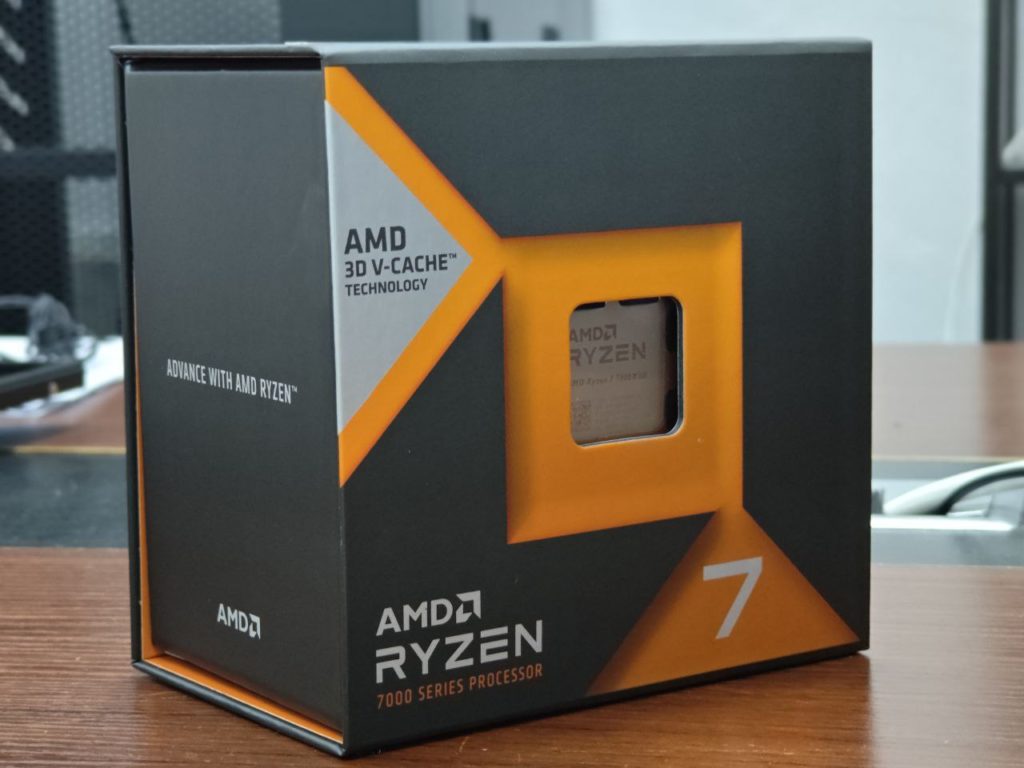 In most games, the AMD Ryzen 7 7800X3D was shown to outperform the other systems in comparison. Particularly, there were many instances where it surpassed the performance level of the higher tier and most expensive Ryzen 9 7900X processor. Certainly, the inclusion of 3D V-Cache technology has shown conclusive performance benefits when it comes to games.
However, because of the lower clock speeds, the AMD Ryzen 7 7800X3D did not perform as well in the various traditional computing task, even though it's not too far off from the Ryzen 7 7700X.
For gamers, if the decision was to choose between the Ryzen 7 7800X3D or the Ryzen 7 7700X, it will be clear that the Ryzen 7 7800X3D will be the right choice, despite it being slightly more expensive. The gaming performance improvements certainly hold weight and will be worth every extra dollar put into the Ryzen 7 7800X3D.
At 469USD, the Ryzen 7 7800X3D is certainly a compelling product for gamers when building their next gaming PC.