NVIDIA's latest announcement brought some new RTX sauces to a couple of games that will take the gaming experience to the next level.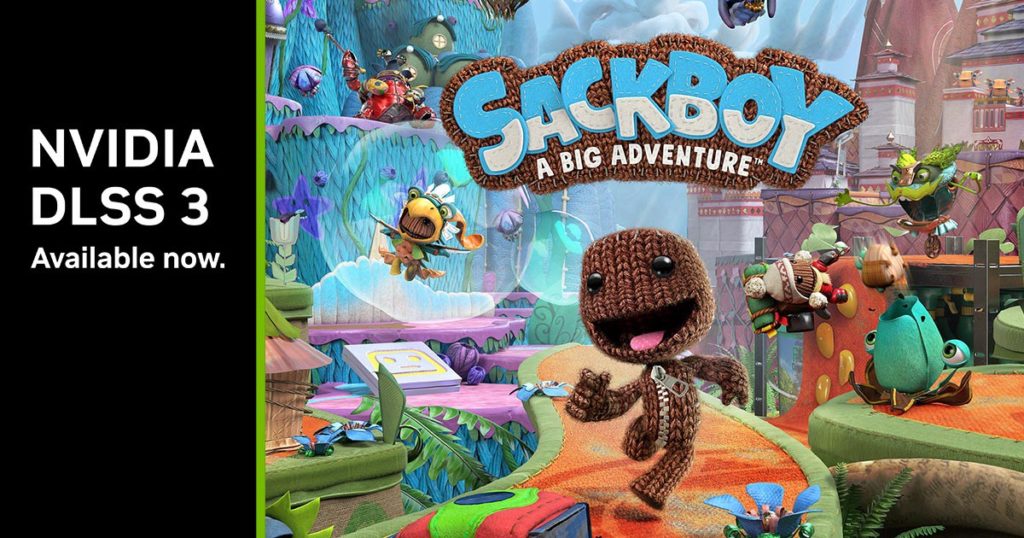 We'll start with the spinoff of LittleBigPlanet – the Sackboy: A Bid Adventure. Launched about half a year ago, it comes with DLSS 2 by default which already benefited gamers with improved frame rates with maintained visual fidelity. The latest update finally brought DLSS 3 into the mix for even more performance and improved graphics alongside NVIDIA Reflex for reduced system latency to the game at the best and Shader Execution Reordering (SER) for increased general ray-tracing efficiency.
The update is for the game is already live so you may run the patch now.
On the other hand, the long-awaited Overdrive Mode for Cyberpunk 2077 has finally been previewed and teases how the game was originally envisioned to be but is now possible with the power of superior software algorithms which are AI-powered to make the game become the real "Cyberpunk" filled with neon lights situated within a neo city setting under the stunning 4K resolution.
Words and still images alone can't express the immense detail brought by this Overdrive Mode so I suggest you just watch the preview below.