Synology has launched the brand new DS423+ NAS with 4 bays to help offices and SMEs gain access to privately-owned storage at a reasonable price.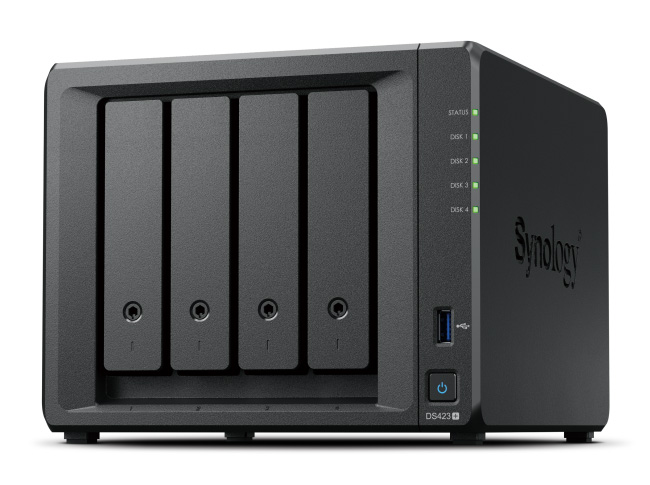 Even though there are only a total of 4 bays, each of them supports a maximum of 18TB HDDs which can make up to 72TB which is plentiful to store documents, images, and videos safely thanks to the DiskStation Manager (DSM) operating system utilizing Btrfs file system that has the benefits of the reduced chance of data corruption. Also, photo indexing is 21% faster than last-gen models, which is good news for photoholics.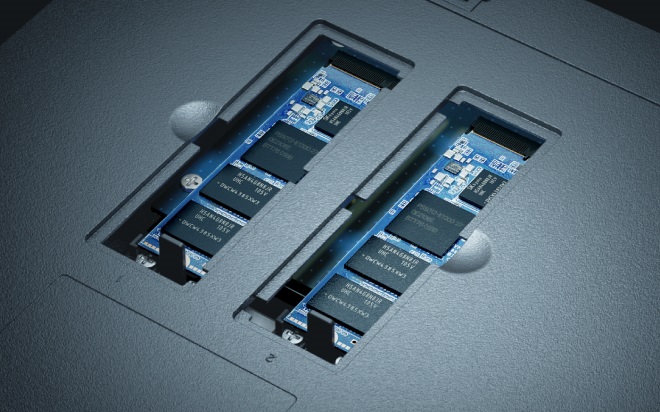 On the back, there are 2 Gigabit ports to hook up two wired connections to the rest of the internal network, and opening up the side slot reveals the pair of M.2 NVMe slots that provides high-speed caching for low latency and improved random I/O performance thanks to the flash chips bridging the bottleneck. For the power users, the full Synology feature set such as Hybrid Share that links a public cloud with it for combined access, Active Backup Suite for extra redundancy, or use the entire thing as the warehouse for local surveillance systems that supports the usual ONVIF and over 8,300 validated IP cameras for compatibility.
Availability
The Synology DiskSation DS423+ is available for purchase on Shopee at the price of $748.