Singapore-based PC builder AFTERSHOCK PC has announced the opening of its first retail storefront and flagship showroom in Suntec. The showroom, which will open to the public on December 22, 2022, aims to provide a comprehensive and cohesive experience for enthusiast PC users. The flagship showroom will feature a range of products essential for custom PC setup, including zones for trying out different components and a lounging area for assembling the perfect keyboard with MASH.
This represents AFTERSHOCK PC's move from its 8-year location at B-Central, Bendemeer Road, to a new location in Suntec City. The move is a significant milestone for the custom PC builder as it adapts to changing markets and continues to expand its capabilities. Since opening its former experiential space earlier this year, AFTERSHOCK PC has introduced AFTERSHOCK Ultra Labs, a bespoke in-house custom PC customization atelier, and has also strengthened its presence in key markets like Malaysia and Australia.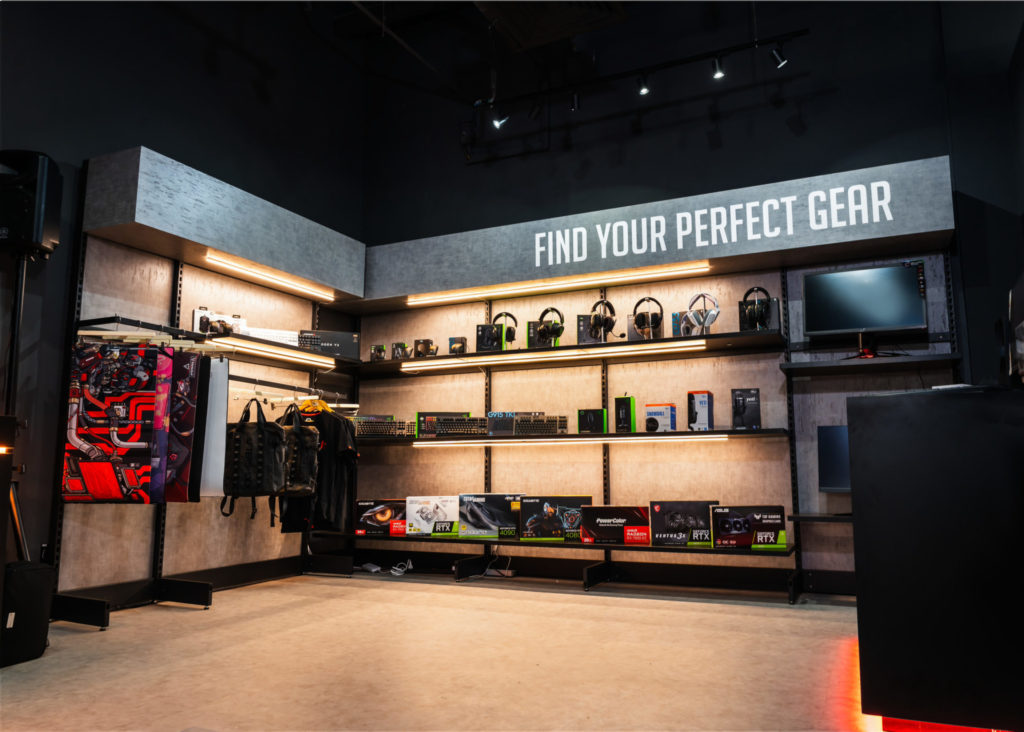 In addition to showcasing AFTERSHOCK PC's own products, the showroom will also feature partnered brands like Omnidesk and MASH, highlighting how each element of a custom PC setup enhances work and play routines.
Omnidesk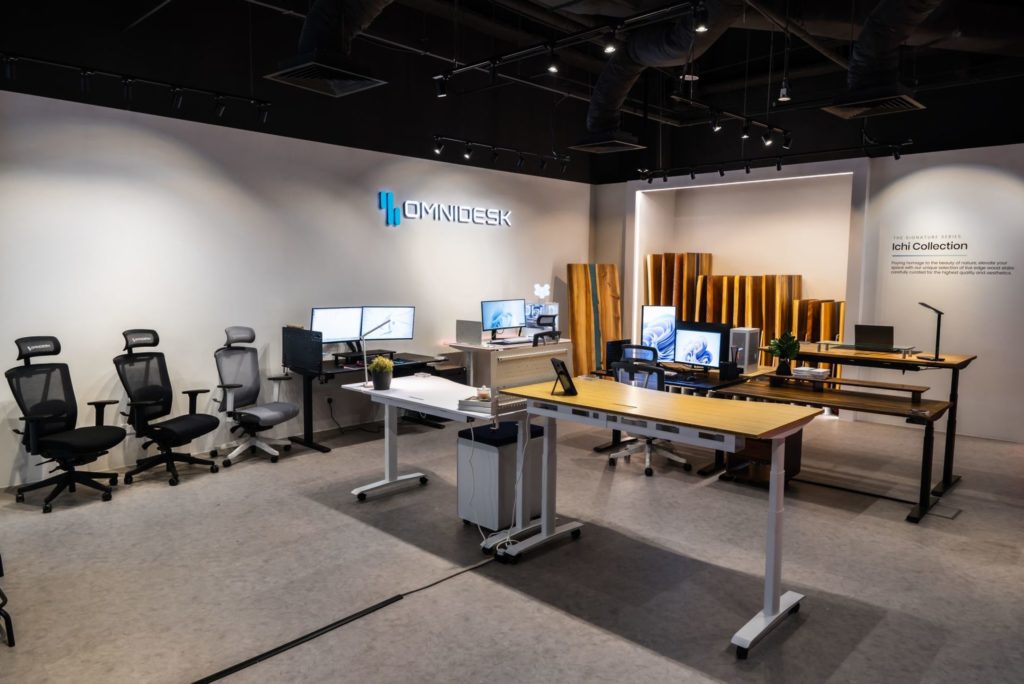 At the flagship showroom, you'll find Omnidesk's innovative standing desk solutions in a retail storefront for the first time. The showroom will also feature a redesigned Ichi Concierge Service, which assists customers looking to purchase Omnidesk's popular Ichi solidwood tabletops and features specially designed display racks to showcase each unique tabletop.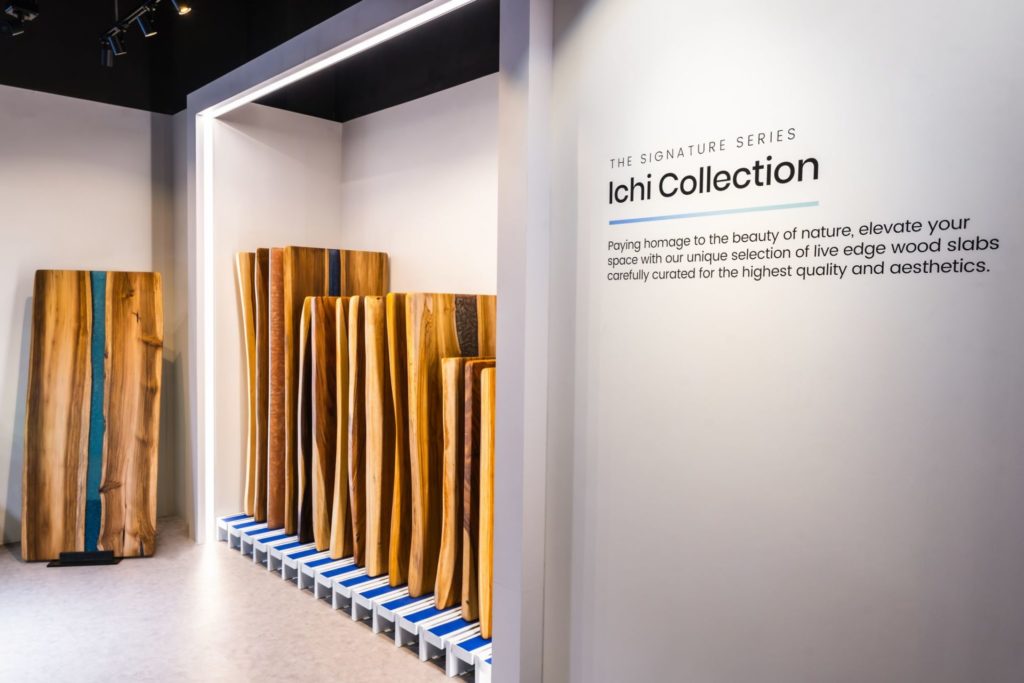 The service will be continuously refreshed with more tabletop options to provide customers with more choices for their unique workspace.
MASH
At the Suntec city flagship showroom, MASH, a leading custom keyboard marketplace in Singapore, will feature a larger floor space and an expansive Keyboard Wall display to enhance the customer experience.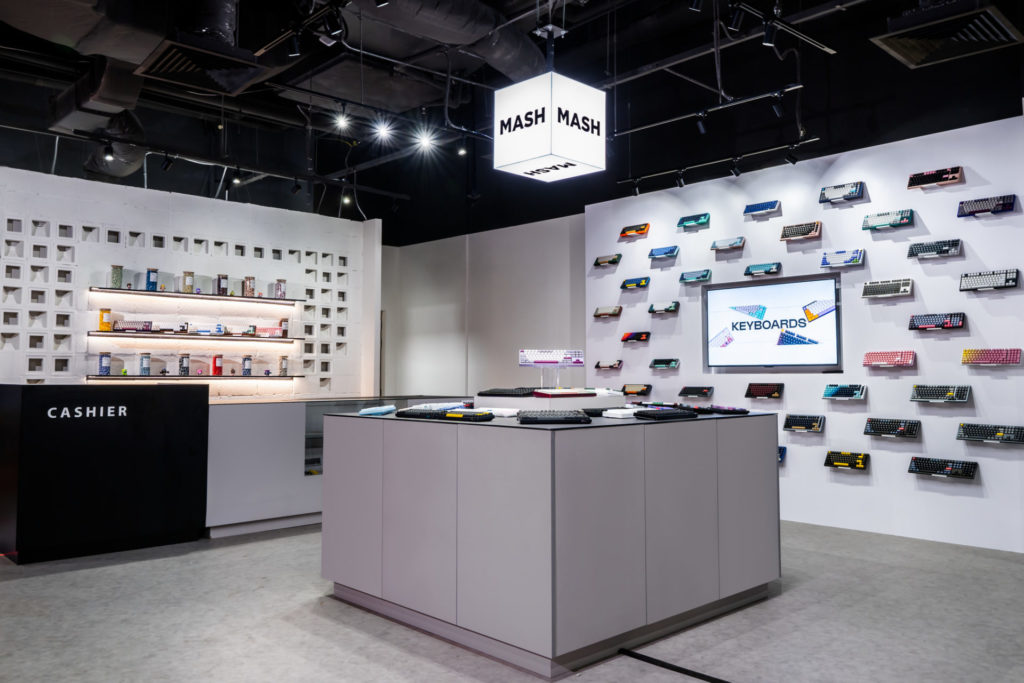 MASH plans to introduce custom keyboard workshops, new customization options, and in-house custom keyboard kits in the coming months. The move is intended to provide a one-stop custom keyboard experience in Singapore and inspire more people to join the custom keyboard community. The showroom's accessibility will also allow a wider demographic of individuals to experience MASH's unique products and customization offerings.
An experience for all
"Creating our experiential space last year showed us that users loved an interactive experience that is less about sales and more about understanding the products they're trying and how it impacts their overall experience," said Marcus Wee, AFTERSHOCK PC's co-founder. "Moving to an easily accessible location like Suntec was an obvious next move for us – especially since that would allow us to evolve our concept for an ideal tech showroom paired with better consumer visibility."
The AFTERSHOCK PC Flagship Showroom will open to the public on 22 December 2022, 10:00 AM, at  Suntec City Mall Tower 5 West Wing, #02-328/329, Singapore 038983.