The latest refresh of the Zenbook series of ultralight notebooks from ASUS has spiked our enthusiasm in notebook computers again. Finally, it seems that there could be a good balance between performance and portability in an ultralight PC. We sang praises for the intel powered ASUS Zenbook 14 OLED UX3402 in our previous review. This time, we've got to see if AMD has got what it takes to take on the ultralight segment with the ASUS Zenbook S 13 OLED.
The ASUS Zenbook S 13 OLED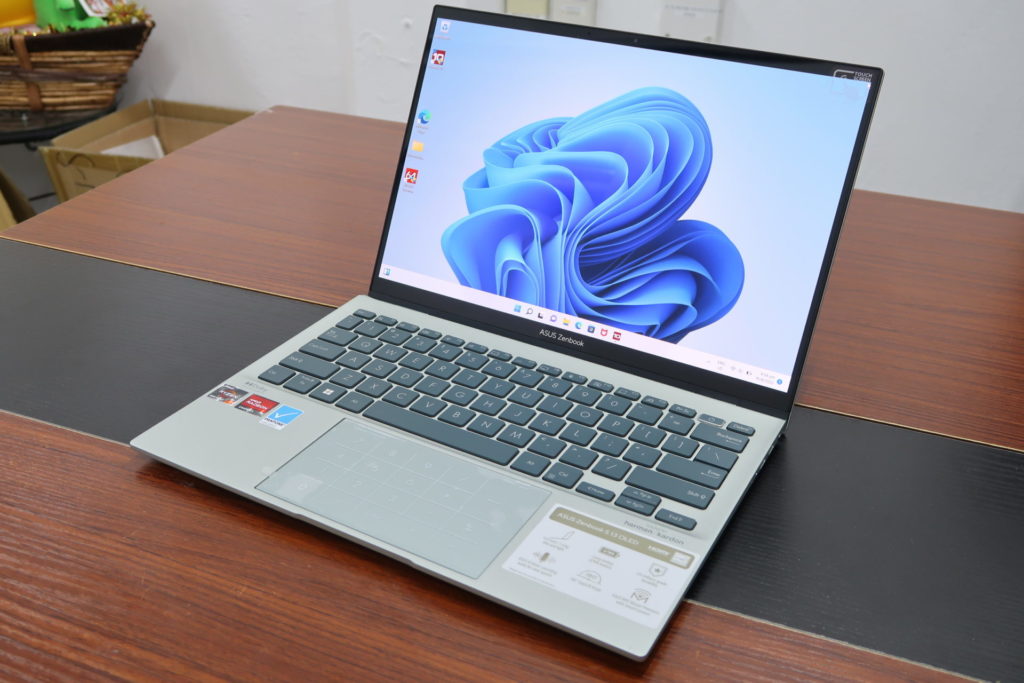 Based on first impressions, the ASUS Zenbook S 13 OLED is a very well-built, stylish and lightweight notebook computer. It checks many boxes of what you would want from a modern ultraportable notebook computer.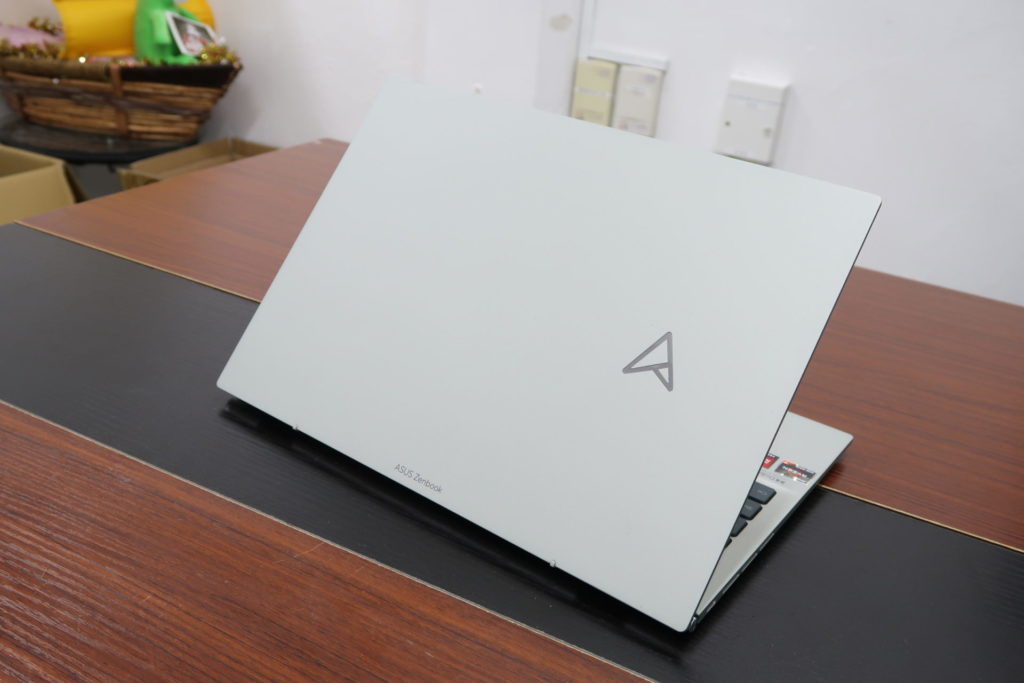 ASUS has kept things simple with a minimalist design, and has toned down even on their logo. Previous versions of the Zenbook would feature the full ASUS logo on its lid, but this time, all you will see is a stylized "A" logo which was introduced some years ago to represent the brand. The ASUS Zenbook S 13 OLED is available in four colours, Ponder Blue, Aqua Celadon, Refined White and Vestige Beige. What we have for review is the Aqua Celadon version.
ASUS Zenbook S 13 OLED looks sleek. Housed in a magnesium-aluminum chassis, the notebooks look premium and exudes a sense of sophistication. What's impressive is that ASUS still managed to keep the notebook very thin at 14.9mm and weighing only 1Kg, truly defining what it means to be an ultraportable notebook.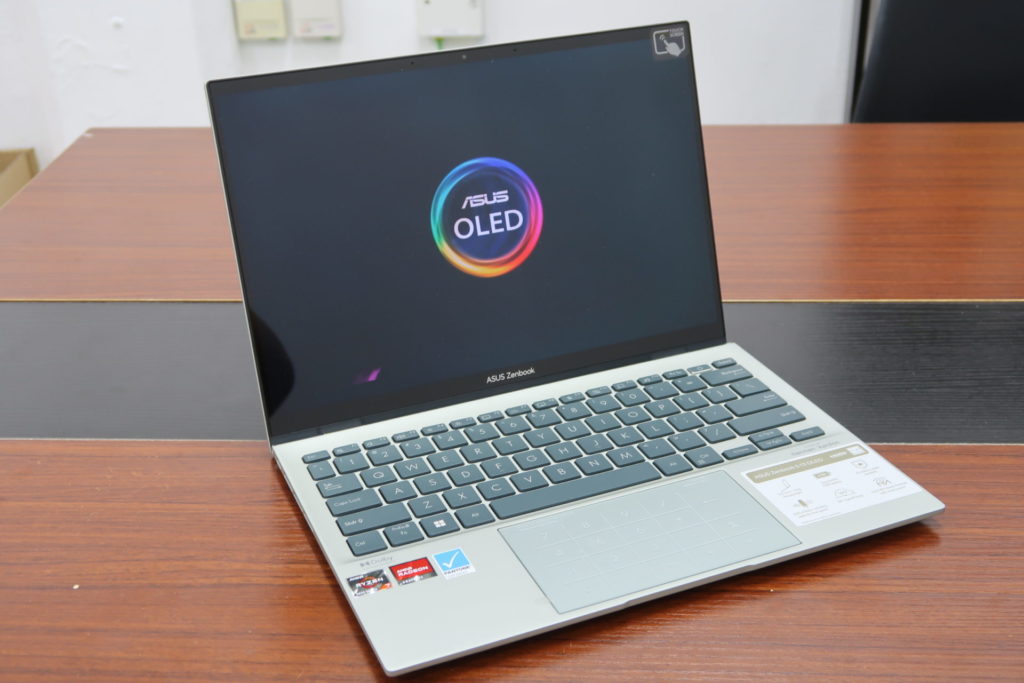 What's also worth noting is that ASUS has went with a 16:10 13.33-inch 2.8K OLED display on the ASUS Zenbook S 13 OLED, rather than a more typical 16:9 display. This allows you to view more vertical space for your spreadsheets and documents, which would aid in productivity.
Since an OLED display is also used, you would also enjoy the superb contrast ratio on this notebook, where you can truly see and feel the blacks on media content as they are intended to be. Moreover, the display is also certified to achieve 100% of the DCI-P3 colour gamut range, as well as Pantone validated to make sure that you can really use it for professional creative works. It's 2880 x 1800 high resolution also ensure that images stays sharp, providing that extra edge for your media consumption enjoyment.
Despite having a 13.3″ display, the ASUS Zenbook S 13 OLED actually feels smaller than that. This is because it has considerably thin display bezels. Even so, it still features a full-sized chicklet-style keyboard. The notebook also features ASUS famed NumberPad 2.0 which comes onto the trackpad with just a touch of a button.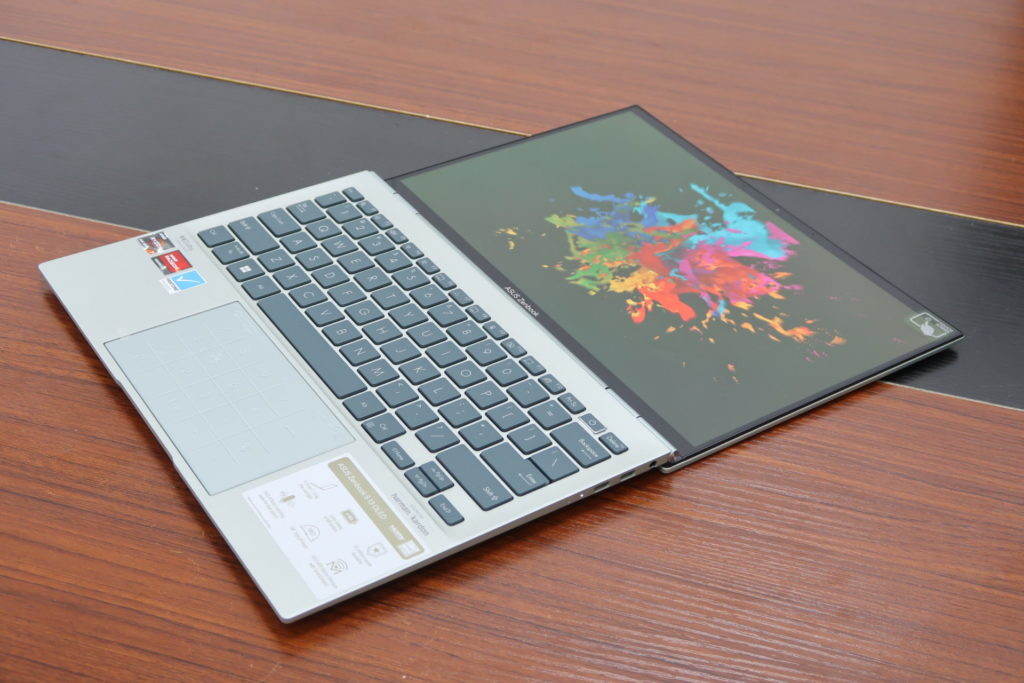 Another interesting feature of the resolution ASUS Zenbook S 13 OLED is that it can be fully laid down on a surface with its 180° ErgoLift hinge. Especially when the display is touch enabled, it makes it easy to collaborate or share content with someone who's next to you.
However, being a thin notebook also has its tradeoffs. To maintain its thickness, the notebook only features 3 x USB Type-C ports and a single 3.5mm audio combo jack. There are no full-sized ports, and you would need to live the dongle life to get the full expansion capabilities of this notebook.
Thankfully, ASUS has also included a USB Type-C to Type-A converter within the package. Inside the box, you will also get a 65 W USB Type-C, as well as a notebook sleeve case for the ASUS Zenbook S 13 OLED.
Model
Zenbook S 13 OLED (UM5302)
CPU
AMD Ryzen™ 7 6800U Mobile Processor (8-core/16-thread, 16MB cache, up to 4.7 GHz max boost)
Display
13.3-inch, 2.8K (2880 x 1800) OLED 16:10, PANTONE Validated, Touch Screen, Stylus Support, HDR True Black 500
Memory
16GB LPDDR5 6400MHz
GPUs
AMD Radeon 680M (12CU)
Storage
1TB M.2 NVMe™ PCIe® 4.0 SSD
Keyboard
Backlit Chiclet Keyboard, 1.4mm Key-travel, Support NumberPad (Optional)
I/O Port
3x USB 3.2 Gen 2 Type-C support display / power delivery

1x 3.5mm Combo Audio Jack

Communication
Wi-Fi 6E(802.11ax) (Dual band) 2*2 + Bluetooth 5
Adapter
TYPE-C, 65W AC Adapter, Output: 20V DC, 3.25A
Battery
67WHrs, 4S1P, 4-cell Li-ion
Dimensions
29.67 x 21.05 x 1.49 ~ 1.49 cm
Weight
1 – 1.1Kg
About the AMD Rembrandt mobile processors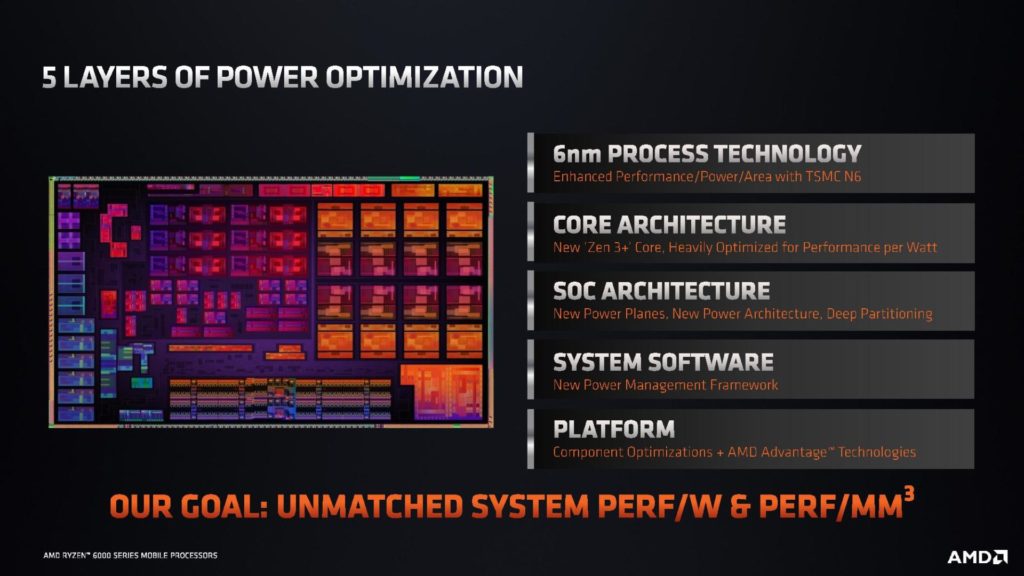 Announced at CES earlier this year, the latest AMD Rembrandt processors feature the best AMD technologies has got up to date. With an improved microarchitecture design over Zen3, the new Zen3+ is heavily optimized for power efficiency to ensure that it is able to maximize performance per watt. The new mobile processors are also fabricated with the latest TSMC 6nm process, which further brings strength to the product for efficiency. AMD Rembrandt processor's improvements are largely focused on bringing the best performance out from a tight TDP budget.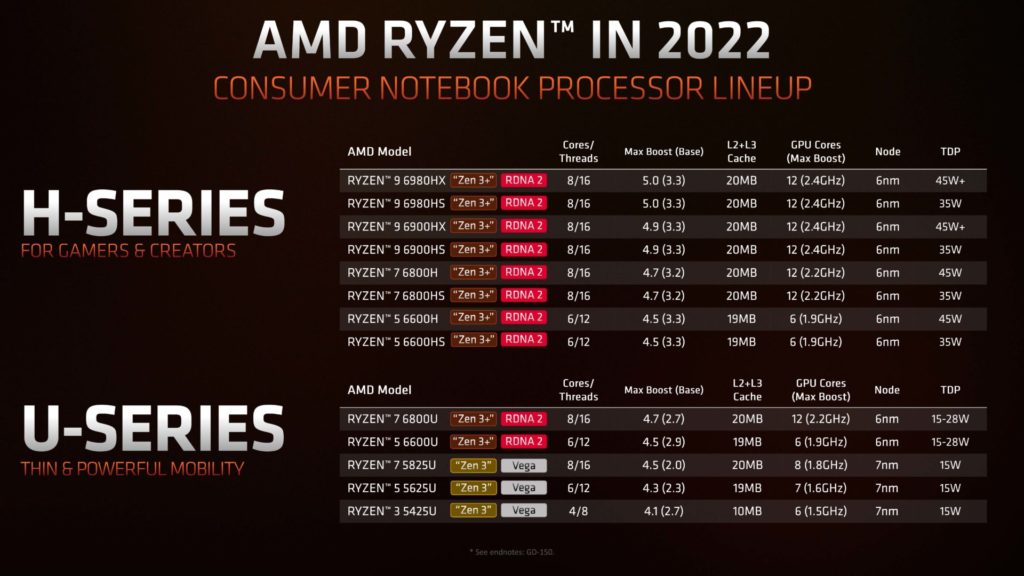 The Ryzen 7 6800U which is found on the ASUS Zenbook S 13 OLED is a full Rembrandt CPU that features Zen3+ microarchitecture and RDNA 2 graphics. This also means that the ASUS Zenbook S 13 can take advantage of the support for the latest technologies such as DDR5 memory, PCIe 4.0 and USB 4.0. The Ryzen 7 6800U also comes with the RDNA 2 based AMD Radeon 680M graphics, which features 12 Graphics Cores, making it suitable for simple graphical processing and lightweight games, similar to what you can achieve from an APU.
Usage Experience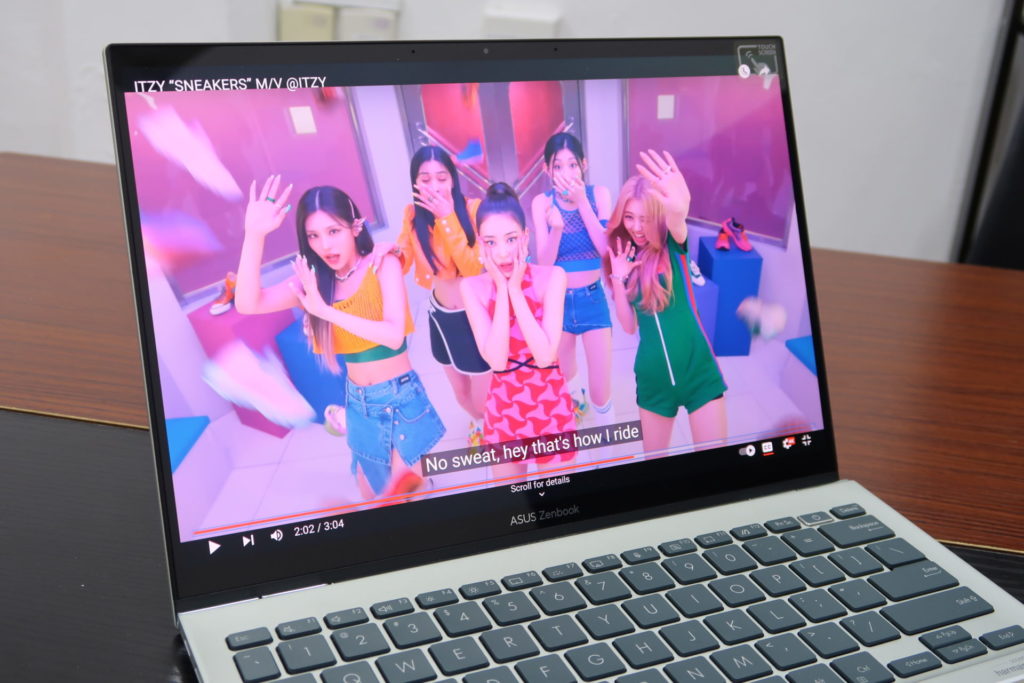 I think most first time users of OLED displays on a notebook will be awed by it. The ASUS Zenbook's OLED display simply makes content look so much better. Colours do seem to pop thanks to the technology's high contrast ratio. Of course, the display's high 2.8K resolution also make high resolution content look sharper and pleasant to the eyes.
Even though some might complain that the Zenbook S 13 OLED's display only runs at 60Hz, rather than a panel that is of a higher refresh rate, I am totally fine with it. High refresh rate displays are typically made specifically for gamers. The Zenbook S13 does allow you to play some simple and non 3D intensive games, but it is not a gaming PC. Having a 60Hz display or a high refresh rate display shouldn't make too much difference for the notebook's intended use case.
I've got to also say that the ASUS Zenbook S13 OLED is quite aN entertainment powerhouse. It also features stereo speakers from harman/kardon (premium) and they even support Dolby Atmos. It was sheer pleasure when watching movies or streaming shows from the Zenbook S13 OLED. The speakers were loud enough, and was well balanced throughout the whole sound spectrum. Even though we would have preferred the sounds to be more impactful, we do understand that there are size limitations on an ultra portable notebook.
I also had not complains typing on the Zenbook S13 OLED. The keys are well spaced and placed at the positions where they are supposed to be. Gone were the designs where certain keys were placed awkwardly at the far right side of the keyboards. The keyboard layout of the Zenbook S13 OLED is standard, and that's how we want it to be.
Test Setup
In our tests, we are going to compare the ASUS Zenbook S 13 OLED with the ASUS Zenbook 14 OLED. This allows us to compare between the best of AMD and Intel systems solutions for ultraportable. Since other specifications of the notebook are almost identical, this test should really tell us who's better.
We will run the following tests to determine the performance levels of the systems.
Benchmark Utility
Settings
Remarks
PC Mark 10 Extended
Default
–
7-ZIP
Default
–
HEVC h.265 Encoding/Decoding
Default
–
Blender CPU BMW27
Default
–
Cinebench R20
Default
–
AIDA64
Default
–
Game Settings
Far Cry New Dawn
High
DirectX11
Deus Ex Mankind Divided
High
DirectX12
Tom Clancy Division 2
High
DirectX11
DOTA 2
Default
DirectX11
Shadow of the Tomb Raider
High
DirectX12
Metro – Exodus
High
DirectX12
World War Z
Ultra
Vulkan
AI Benchmark
–
As Per Instructions
Performance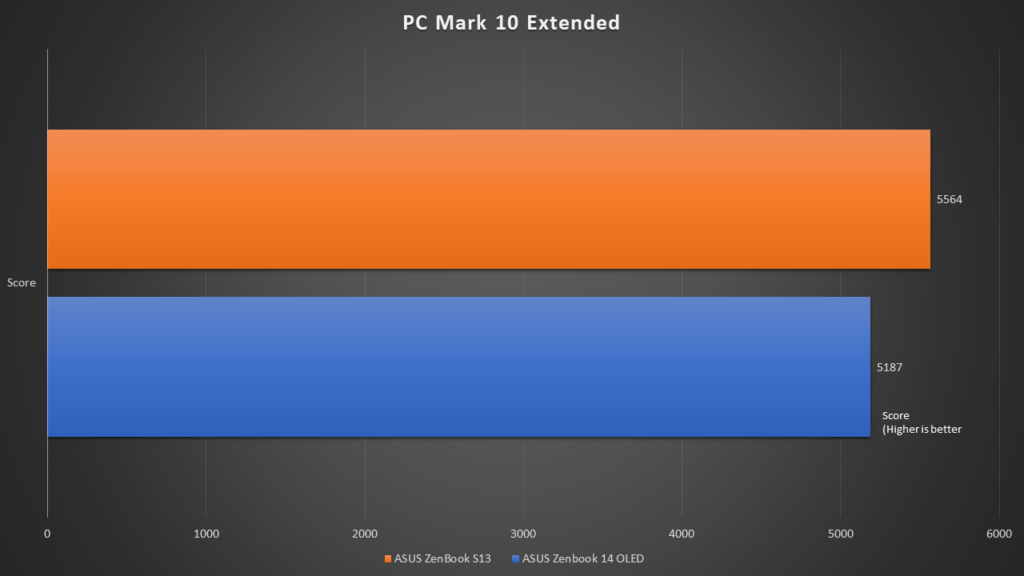 Comparing between the AMD based Zenbook S13 and the Zenbook 14 OLED, we are largely comparing between the AMD Ryzen 7 6800U and the Intel Core i7-1260P. The Ryzen 7 is designed with a more traditional architecture, where it has 8 Cores that can run 16 multiple threads concurrently. On the other hand, the Core i7 utilizes a rather unique hybrid architecture where it features 4 P-Core (performance) and 8 E-cores (energy efficient). Even though the Intel does have a higher number of core count, it doesn't mean that it's going to run faster. With the PC Mark 10 Extended test, which tests the systems for various use cases, we can see that the AMD Zenbook S13 OLED comes out on top, showing that it is generally faster competition.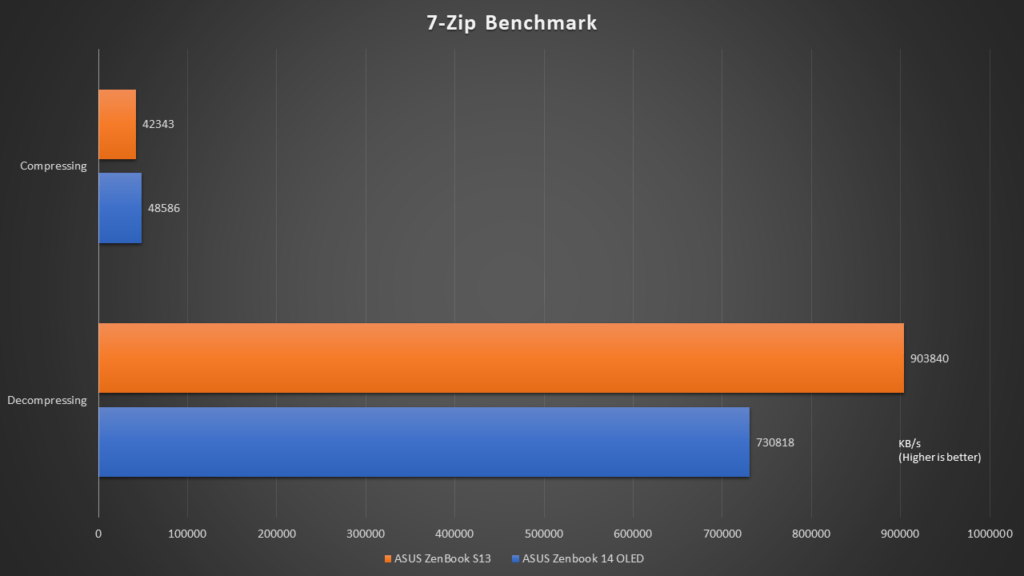 It's obvious to see that the Ryzen 6800U on the Zenbook S13 OLED excels in multi-threaded workloads, surpassing the performance of what competition provides. However, Intel has still got an edge when it comes to single threaded application performance.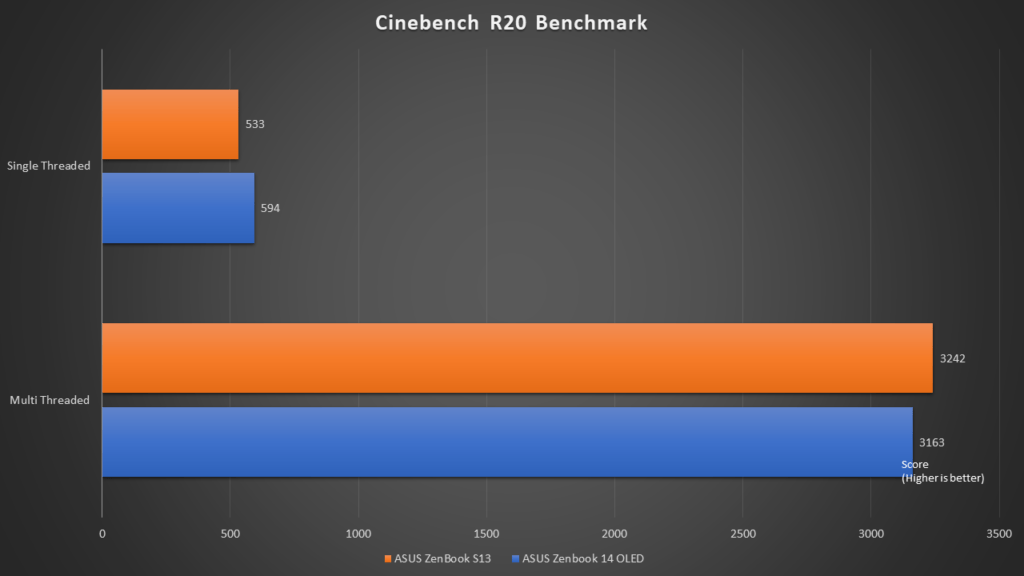 Similar to the 7-Zip test, the Cinebench R20 benchmark's results were also similar, where the Zenbook S 13 OLED was shown to work better on multi threaded workloads, but lose out in single threaded workload.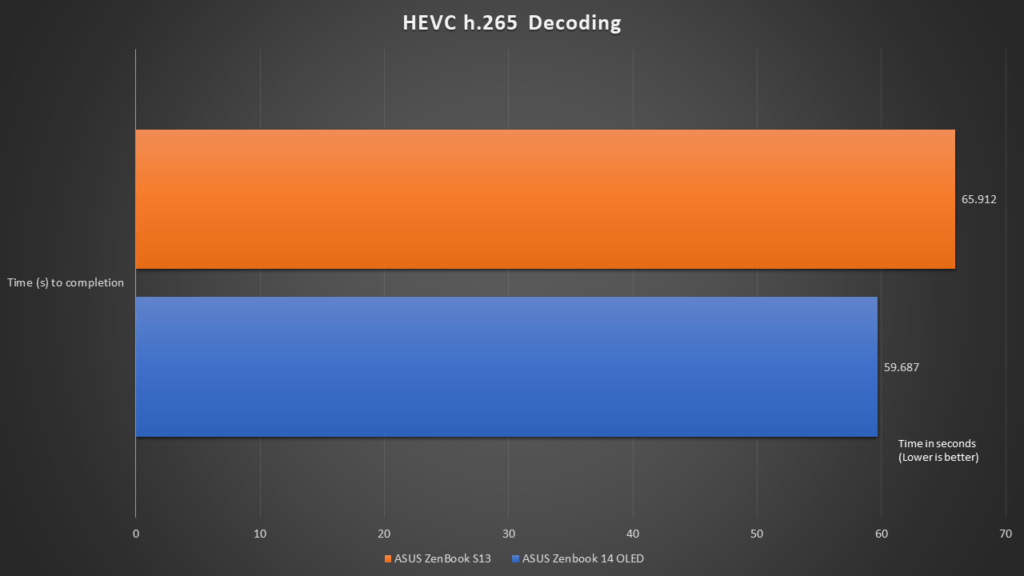 For the HEVC h.265 decoding test, with the same test scenarios, the Intel equipped ASUS Zenbook 14 OLED did have an advantage over the Zenbook S 13.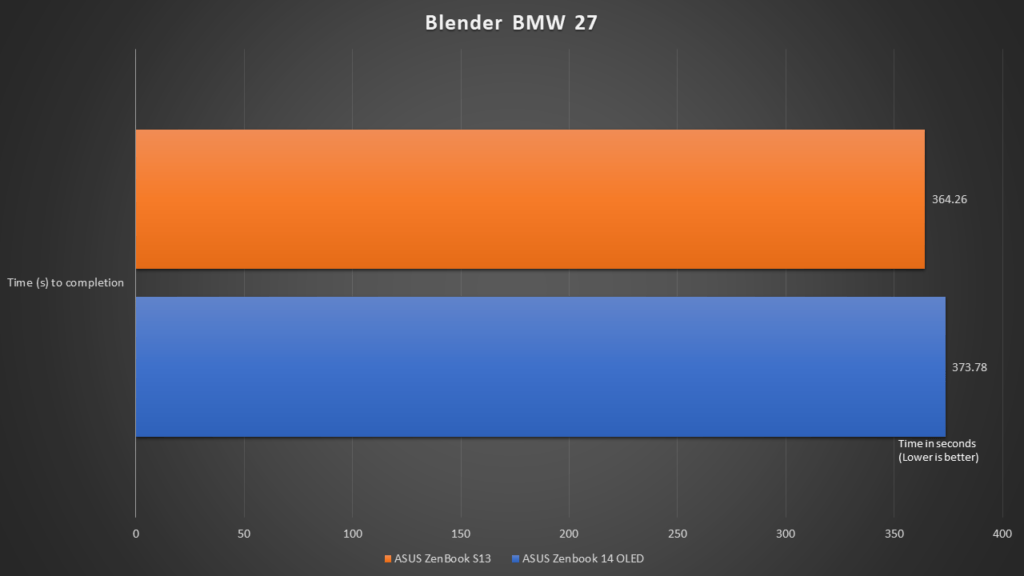 However, for real-world graphics rendering applications like Blender, the multi threaded performance of the ASUS Zenbook S13 was not a letdown. It completed the test faster, which means that content creators are going to be more productive on the Zenbook S13 OLED.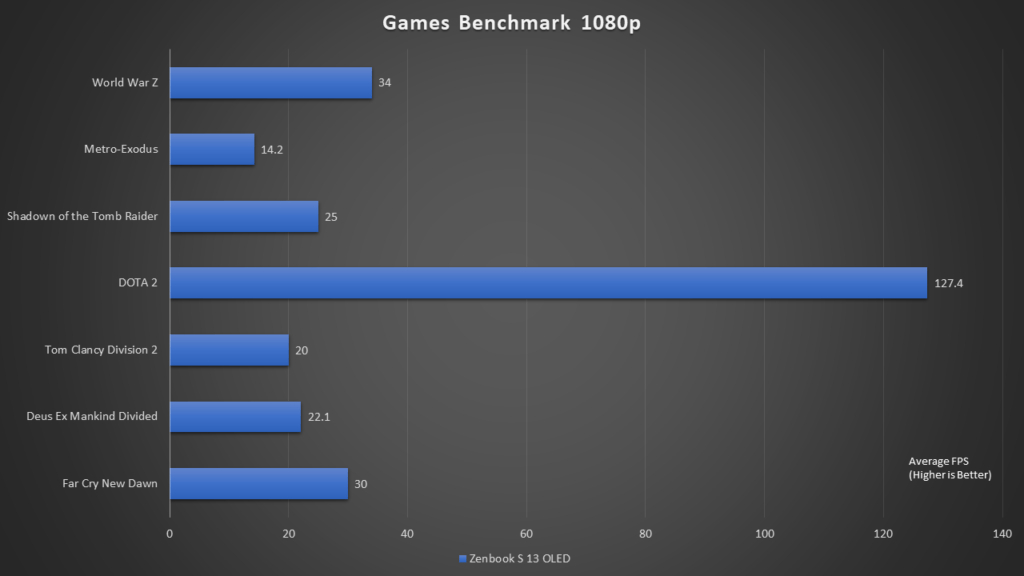 As for games, the ASUS Zenbook S 13 OLED was able to run all the games which we had in our benchmark suite, unlike the Zenbook 14 OLED. For simple and less graphics demanding games, it was still able to provide very decent performance levels at a playable frame rate.
Battery Life
In the PC Mark 10 Modern Office Battery test, the ASUS Zenbook S13 OLED managed to give a test result of 9 hours and 48 min. This test result gives us the certainty that the notebook is sure to last us for a full working day with just a single charge. It would be good enough for many. On the other hand, the Zenbook 14 OLED did manage to score a longer battery life at 10h 36min. This could be attributed to its larger battery life (75Wh, compared to the S 13 OLED's 67Wh) and also the advantages of having a hybrid microprocessor architecture.
Final Words and Conclusion
To be very honest, there is really nothing much we've got to complain about the ASUS Zenbook S 13 OLED. Thanks to the new and improved design of the Ryzen 6000 series of mobile processors, ASUS was able to take advantage of the technology and produce a great product that boasts decent performance, superb portability and great experiences.
Indeed, the ASUS Zenbook S 13 OLED is a serious contender in the competitive ultraportable notebook space, as it was able to bring out the best in various aspects of a notebook computer. It is a well-rounded device that excels in everything, other than graphically demanding games.
If a professional or student were to come to me and ask me for a recommendation for a new notebook PC, I'm quite sure that the ASUS Zenbook S 13 OLED will be one of the products at the top of my list.
The ASUS Zenbook S 13 OLED (UM5302TA-LX115W) retails at $1,998 and is available at the ASUS Exclusive Store and ASUS Online Store.