AMD has just announced their Radeon RX 6700 XT graphics card. This new graphics card is also based on the new RDNA2 architecture which enabled a new level of performance and efficiency in the company's latest graphics card series.
Unlike the Radeon RX 6900 XT, RX 6800 XT and RX 6800 released last year which enabled gaming at 4K resolution, the new Radeon RX 6700 XT aims to target the mass market of gamers who wants to game at 1440p resolution at high refresh rate.
The new Radeon RX 6700 XT comes with 40 Compute Units, up to 2424MHz Game Clock, 12GB of GDDR6 memory and draws 230W. It also supports the AMD Smart Access Memory technology for improved performance on the GPU.
AMD mentioned that there was a significant growth in the popularity of 1440p and high refresh rate monitors in the market. Their latest Radeon RX 6700 XT was designed specifically for the best possible gaming experience at these display settings.
AMD claims that the choice of including 12GB of GDDR6 memory on the Radeon RX 6700 XT has allowed the card to outperform competition when games are played at maximum settings. Their benchmark results also showed that the card was able to handle their selection of games easily at very playable frame rates.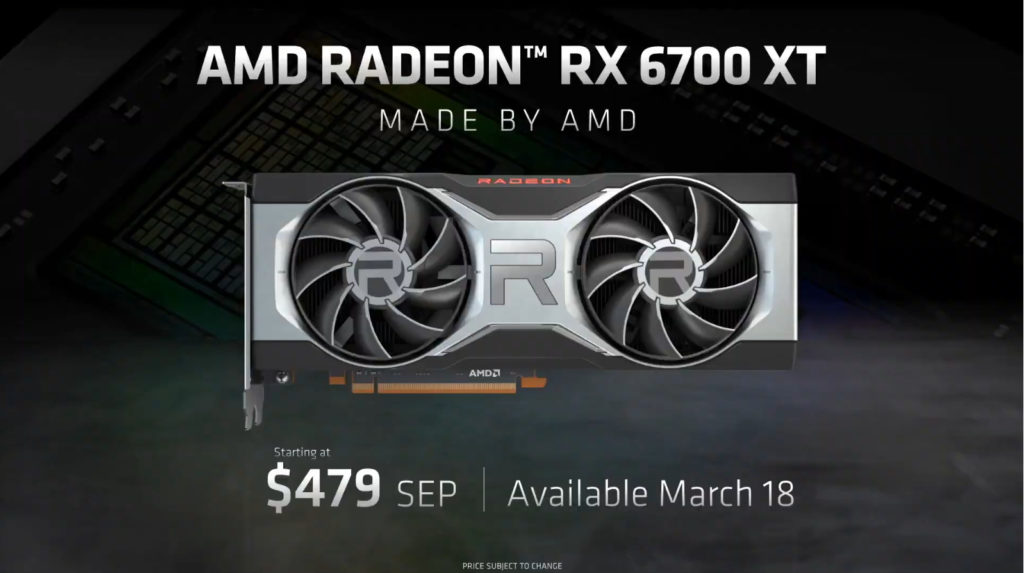 The new AMD Radeon RX 6700 XT will be available starting from the 18th March 2021, at a SEP of USD$479. These new graphics card will also be available from AIB partners on the same day to ensure that there is maximum availability in the market.