With the launch of the latest 12th Generation Intel Core processors and NVIDIA's latest release of the GeForce RTX 3070 Ti graphics cards for notebook PCs, we are seeing quite a number of new gaming notebook products getting re-introduced into the market. Previously, we've reviewed the AORUS 17 XE, and saw how well it performed in games and general productivity work. However, some gamers would think that a 17-inch display could be too big for them. Instead, in this review, we will take a closer at its little brother, the AORUS 15 XE4, and determine if it is just as good.
The AORUS 15 XE4 Gaming Notebook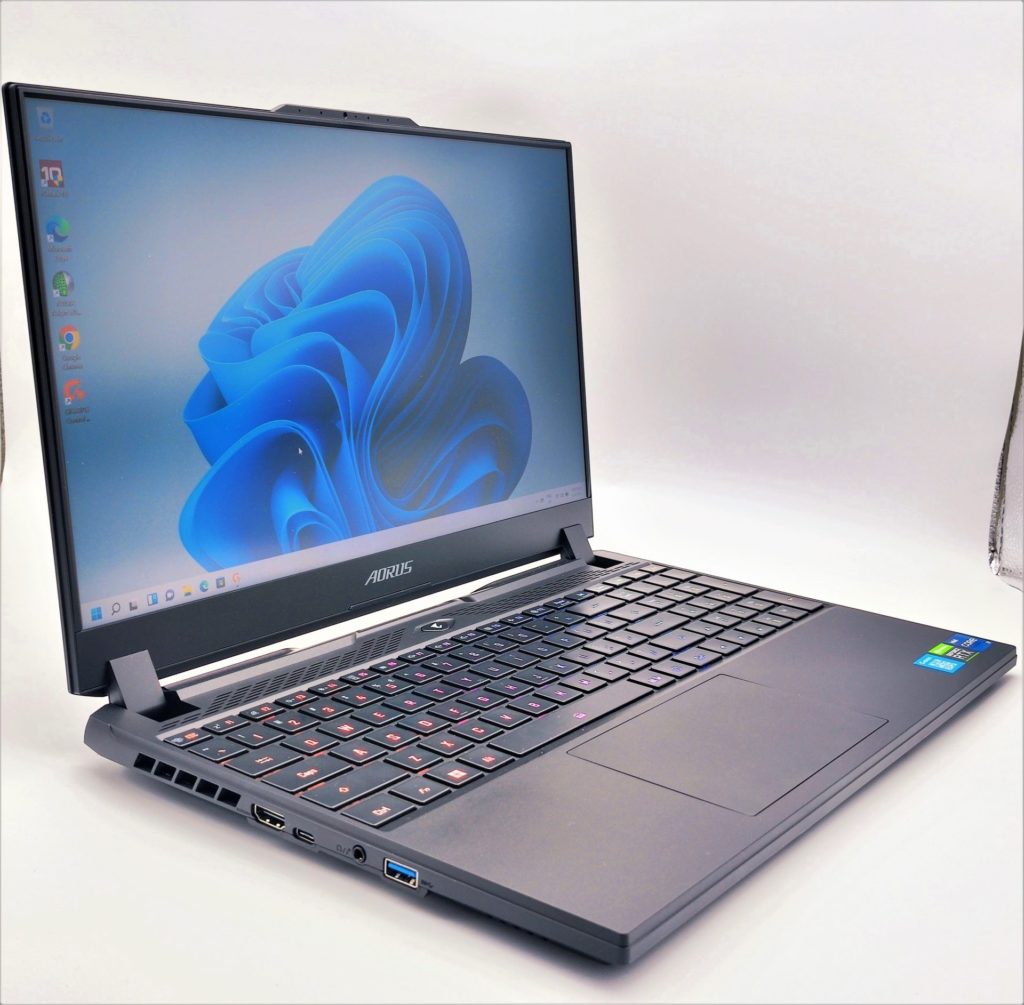 On first look, we can see that the AORUS 15 XE4 retains the general style and design elements of what we saw on the AORUS 17. It still has a rather minimal design, making it suitable for both work and play. Unlike some of the 15-inch notebooks in the market, the AORUS 15 XE4 still included the keypad for ease of access to numeric keys.
Generally, the AORUS 15 XE4 looks significantly more portable than the AORUS 17. Due to its smaller screen size, the design team had to include more hardware components into a smaller chassis. Regardless, they still managed to fit the same types of components on the AORUS 15 XE4, allowing it to be geared towards having the same kind of performance level as the AORUS 17. In this case, the focus on the AORUS 15 XE4 was to focus on its cooling features, so that it will be able to perform at a level that it should.
Left side : 1 x HDMI 2.1, 1 x USB 3.2 Gen1 (Type-C with DP), 1 x Audio combo jack, 1 x USB 3.2 Gen1 (Type-A)
Right Side : 1 x DC input, 1 x Thunderbolt™ 4 (Type-C), 1 x RJ45
We've got to say that the DC Input jack was placed at a rather awkward position. At the center of the right side of the notebook unit, you'll probably know that the power cables will come between your right hand and the notebook itself. Not only does this design make the table slightly messier, but the cables could also come in the way of your usage of an external mouse. Instead, we would have preferred if the DC input was placed at the edges of the rear side of the units instead, which could significantly reduce the clutter and improve the overall usage experience of the device.
Similarly, the AORUS 15 XE4 is still equipped with a luxurious cooling system. The cold air is drawn from both the sides and bottom of the notebook computer through the large ventilation holes shown in the images above. The air is then able to flow through the heat stinks within the unit, and then expelled towards the rear side of the AORUS 15 XE4. This design provides a preferred usage experience, as you wouldn't get constant hot air blowing out of the notebook at your hands, which may cause discomfort.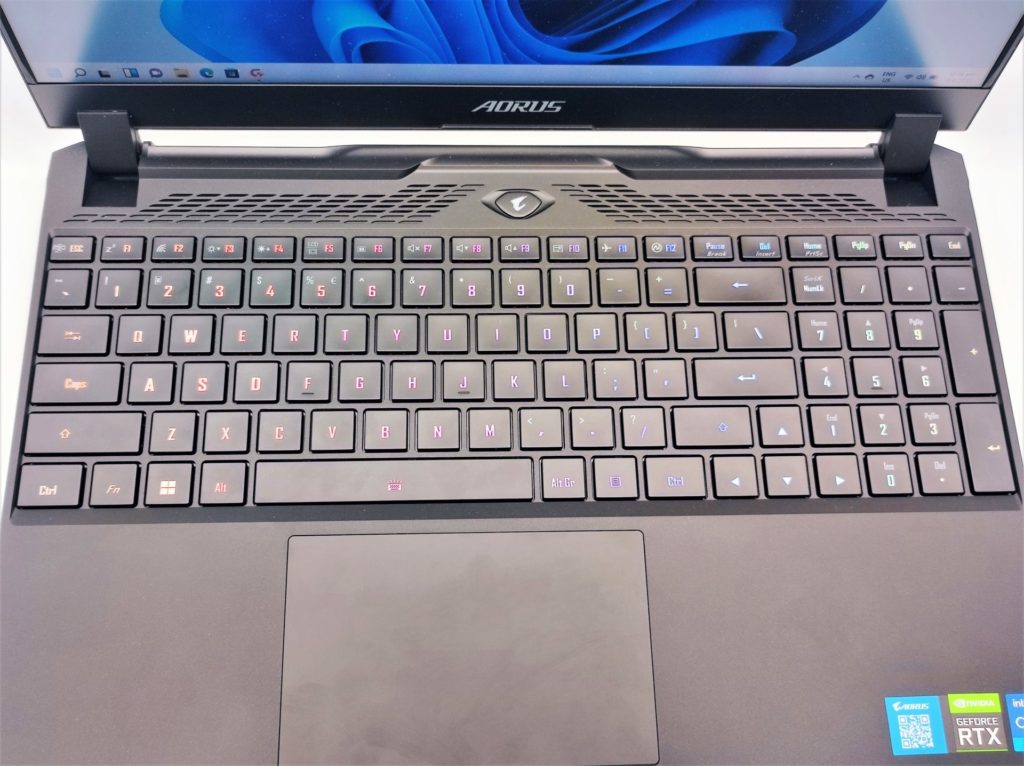 The AORUS 15 XE4 still has a rather large trackpad that makes it easy to navigate the cursor on the screen. Its keyboard's RGB lighting can also be programmed and customized with the Gigabyte Control Center Software.
Model
AORUS 15 XE4
CPU
12th Gen Intel® Core™ i7-12700H (2.3GHz~4.7GHz)
Display
15.6″ Thin Bezel2560 x 1440 165Hz IPS level Display
Memory
2x DDR4 slots (DDR4-3200, 8GB*2)
GPUs
NVIDIA® GeForce RTX™ 3070 Ti Laptop GPU 8GB GDDR6Boost Clock 1485MHz, Maximum Graphics Power 130W
NVIDIA Max-Q Technologies: CPU Optimizer, Rapid Core Scaling, Optimal Playable Settings, Dynamic Boost 2.0, Resizable BAR, and Optimus™ Technology.
Storage
2x M.2 SSD slots (Type 2280, supports 2x NVMe PCIe Gen4)
Keyboard
Island-style RGB Fusion Keyboard with per-key backlit control
I/O Port
Left side : 1 x HDMI 2.1
1 x USB 3.2 Gen1 (Type-C with DP)
1 x Audio combo jack
1 x USB 3.2 Gen1 (Type-A)Right Side :
1 x DC input
1 x Thunderbolt™ 4 (Type-C)
1 x RJ45
Audio
2x 2W Speaker Microphone DTS: X® Ultra Audio Technology
Communication
WIFI: Intel® Wi-Fi 6E AX211 (Gig+) Wireless (802.11ax, a/b/g/n/ac/ax compatible) Bluetooth: Bluetooth® V5.2
Adapter
240W
Battery
Li Polymer 99Wh
Dimensions
36.0(W) x 24.4(D) x 2.4 ~ 2.7(H) cm
Weight
2.4 KG
As compared to the AORUS 17 XE, we spotted that the AORUS 15 XE4 has a higher boost clock for its equipped RTX 3070 Ti. This could possibly result in a higher graphics performance on the AORUS 15 XE4 over the AORUS 17 XE.
For our unit, it also features a 2560 x 1440 display which runs at 165Hz rather than a 1080p display running at 360Hz.
Gigabyte Control Center
The GIGABYTE Control Center is a utility that comes preinstalled with the AORUS 15 XE4. It allows the control and management of the key components of the notebook, allowing it to perform at its optimal level based on your preferred usage scenario. For example, it comes with a feature known as AI Boost, which, based on the applications you use, is able to cleverly prioritize jobs on the system to make sure that they can get completed faster.
You can also make use of the utility to control the notebook, such as setting power modes, fan curves, RGB lighting and keyboard macros.
Another useful tool on the utility is the Update Center. Update Center automatically searches for the latest drivers available for your system, and helps you to download and update them for improved performance, security and compatibility.
Usage Experience
Since the AORUS 15 XE4 comes with a higher 2560 x 1440 display panel rather than just a standard 1080p display, I found it easier to use it for work. The higher resolution means that I can now fit more content and information on the display, allowing me to be more productive. Images on the display also look better and sharper with the higher pixel density. It's 165Hz refresh rate also makes it very suitable for games, or anything else, as the notebook performed without any hiccups and appeared to be very responsive.
However, comparing between 360Hz and 165Hz, there is definitely a noticeable difference. The 165Hz display on the AORUS 15 XE4 certain doesn't feel as perfect as the full 360Hz display, but certainly, it's a trade-off that we are willing to accept that leads to better picture quality and improved productivity. Also, we must also say that the AORUS 15 XE4 does also come with a version with a 1080p 360Hz display. Ultimately, you have the choice to make between two different specifications.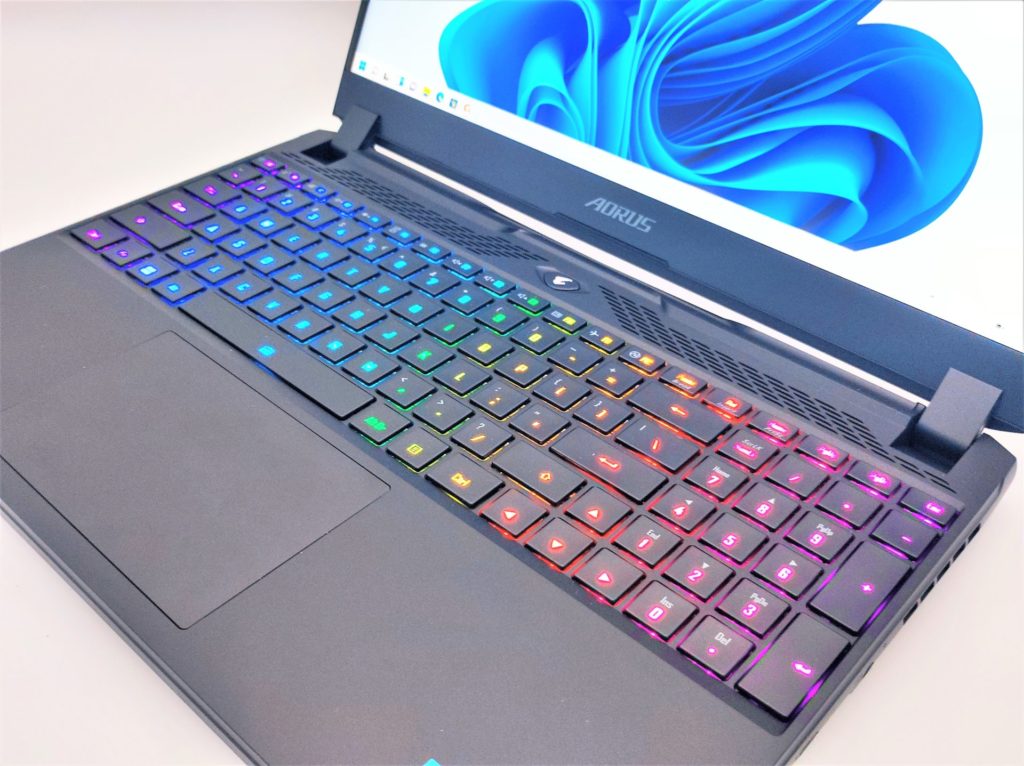 Particularly, I didn't really like the keyboard layout on the AORUS 15 XE4. Due to its limited physical chassis size, the keys on the notebook had to be squeezed within a limited width which resulted in a rather non standard and odd placement of the keys. It's certainly not a standard keyboard size, and as someone coming from a standard keyboard size, you will realise that you will be prone to typing mistakes on this keyboard. It has certainly given me quite a bit of frustration while getting used to the key placement.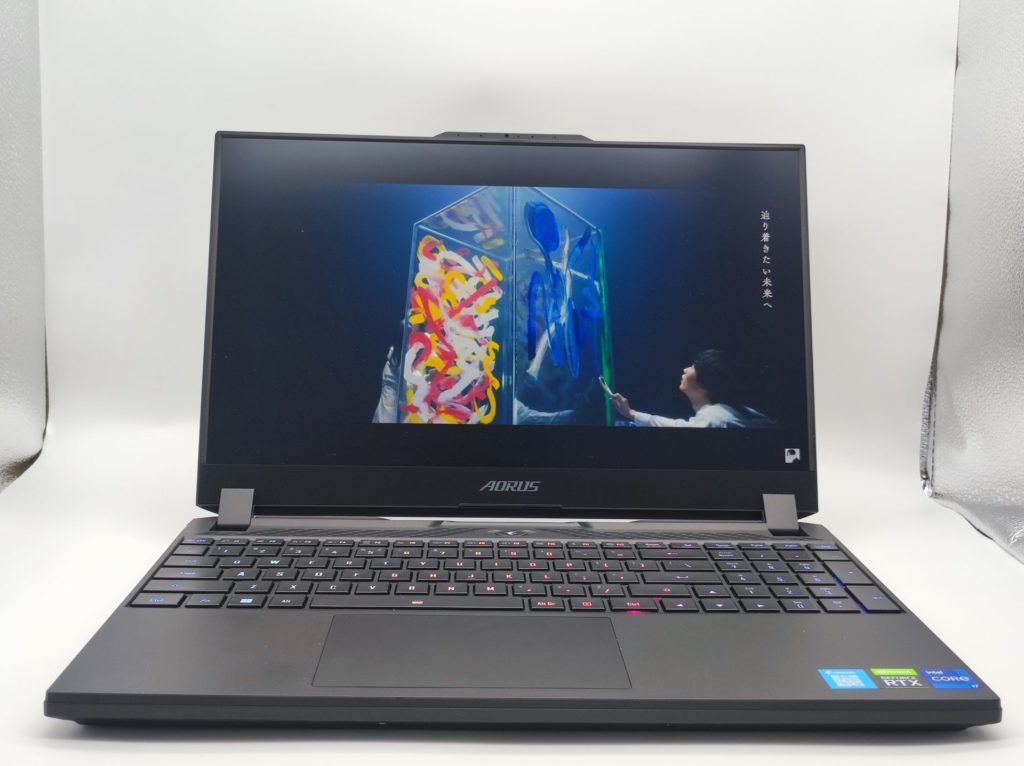 Moving on, I thought that the display panel on the notebook is fairly of high quality, as it was able to present the colours of the subjects well. It a decent panel that is tuned more for gaming as its support for high refresh rate makes games so much smoother and comfortable to play.
Unfortunately, I've got to say that the performance of the speakers on the AORUS 15 XE4 was lackluster. The sounds coming out from it lacked general clarity, and there also wasn't any particular areas which would have allowed it to stand out. It fails to impress at every spectrum of sound frequencies, and didn't really excite us at all be it using it for games or general media consumption.
Test Setup
In our tests, we are going to pit the AORUS 15 XE4 with its larger sized AORUS 17 XE, as well as their predecessor – the AORUS 17G YC. This will allow us to find out if the higher GPU clock on the AORUS 15 XE4 will make any difference to the overall performance of the notebook. At the same time, similarly to the previous review, the comparison the the AORUS 17G YC can also put some perspective into the performance level between different generation of products.
For more information about the specifications of the AORUS 17G YC in comparison, you can revisit our review of the AORUS 17G YC.
Benchmark Utility
Settings
Remarks
PC Mark 10 Extended
Default
–
7-ZIP
Default
–
HEVC h.265 Encoding/Decoding
Default
–
Blender CPU BMW27
Default
–
Cinebench R20
Default
–
AIDA64
Default
–
Game Settings
Far Cry New Dawn
High
DirectX11
Deus Ex Mankind Divided
High
DirectX12
Tom Clancy Division 2
High
DirectX11
DOTA 2
Default
DirectX11
Shadow of the Tomb Raider
High
DirectX12
Metro – Exodus
High
DirectX12
World War Z
Ultra
Vulkan
AI Benchmark
–
As Per Instructions
Performance Results and Battery Life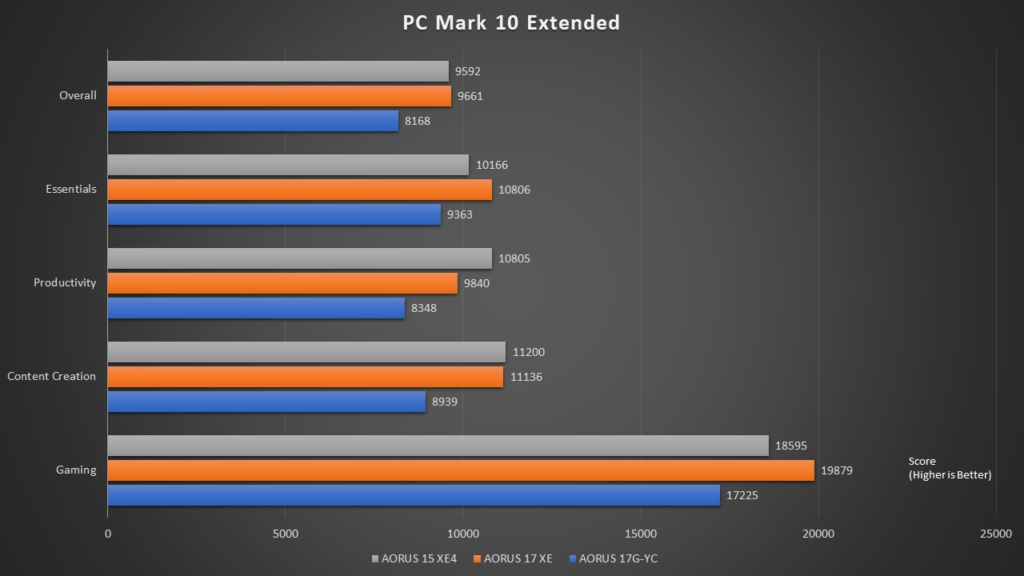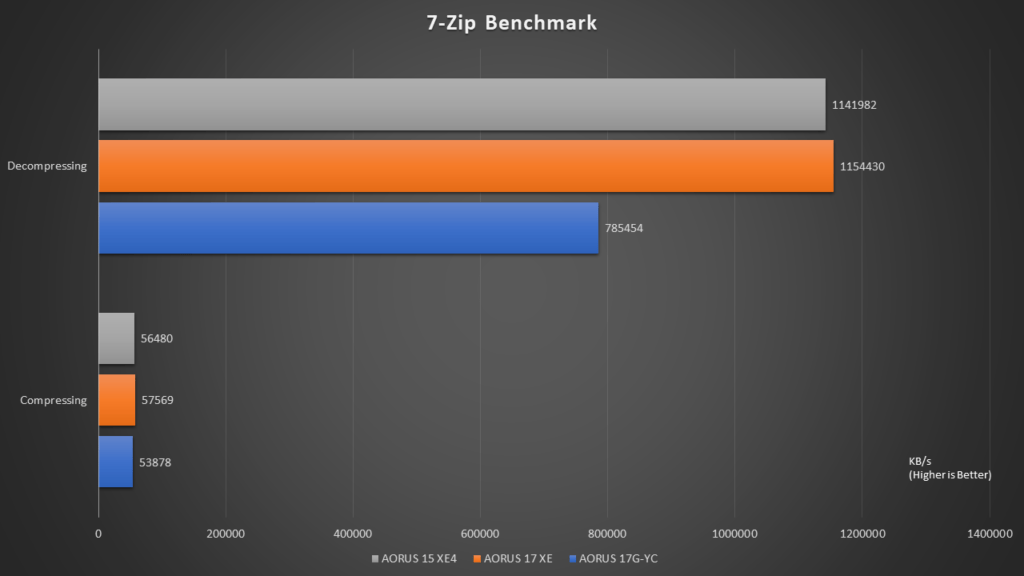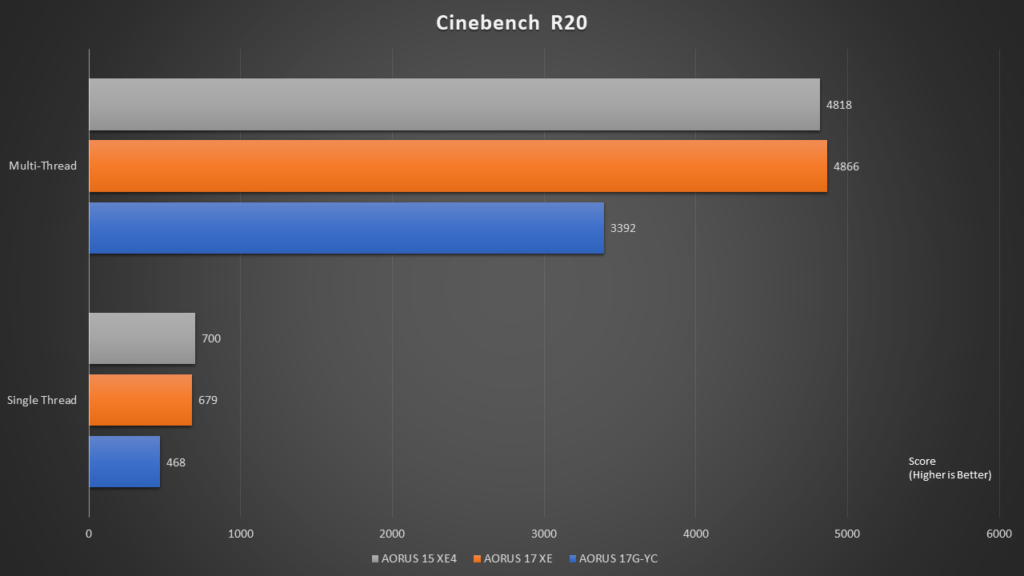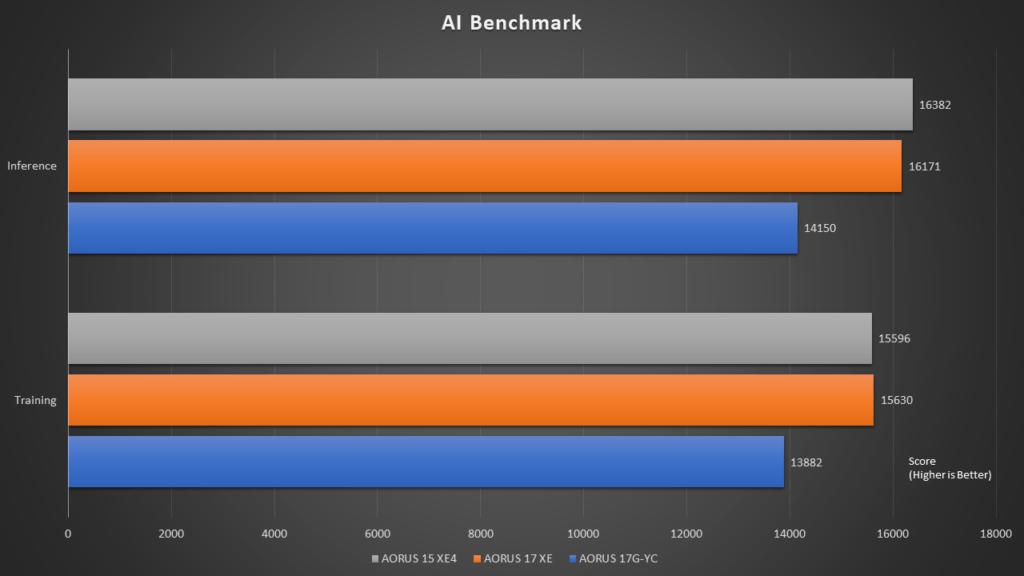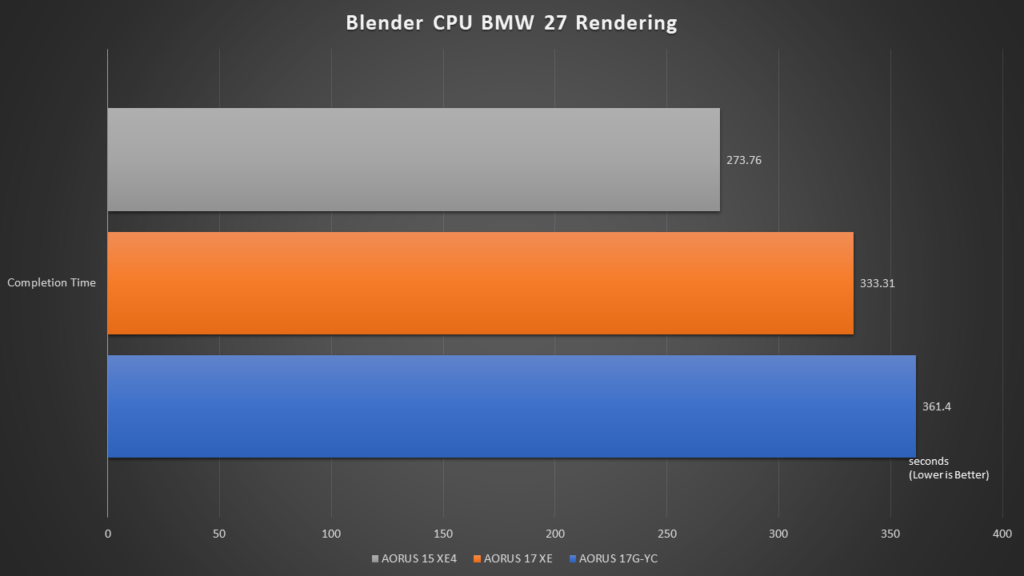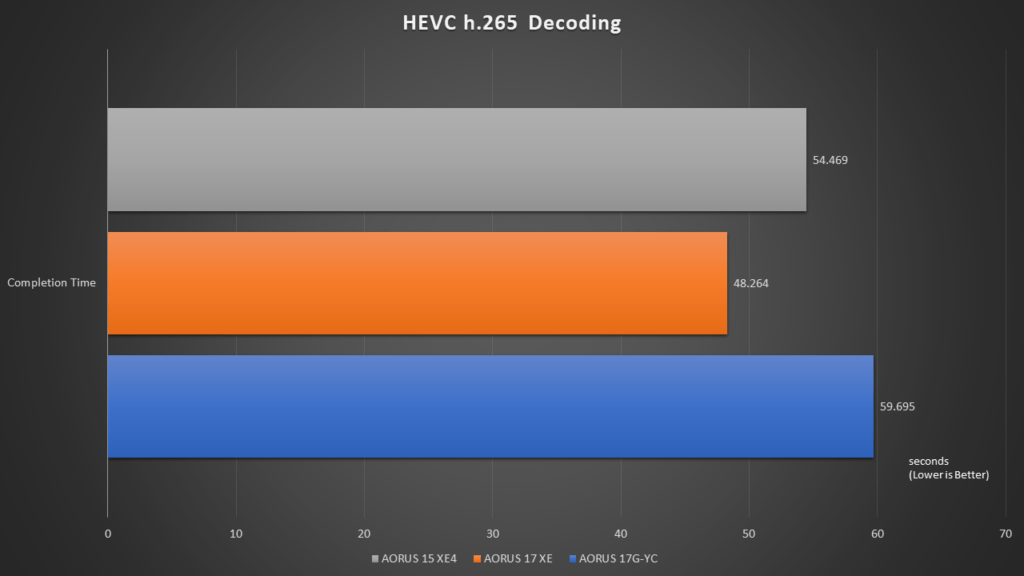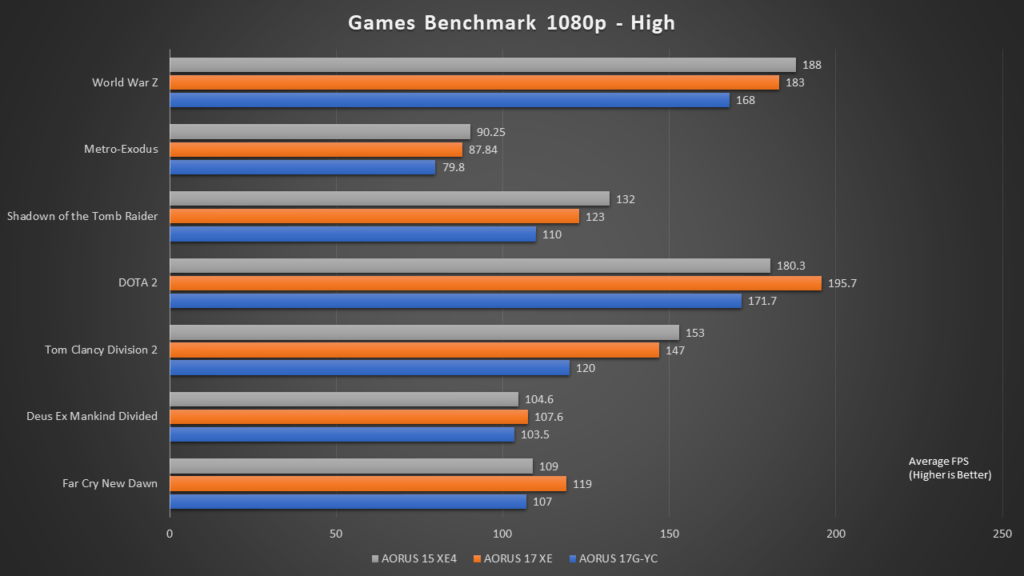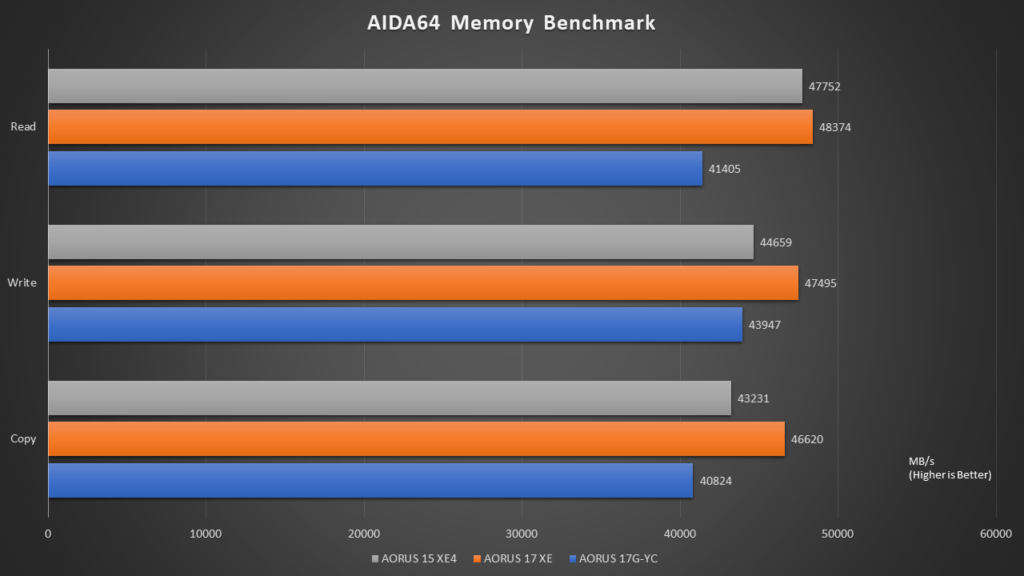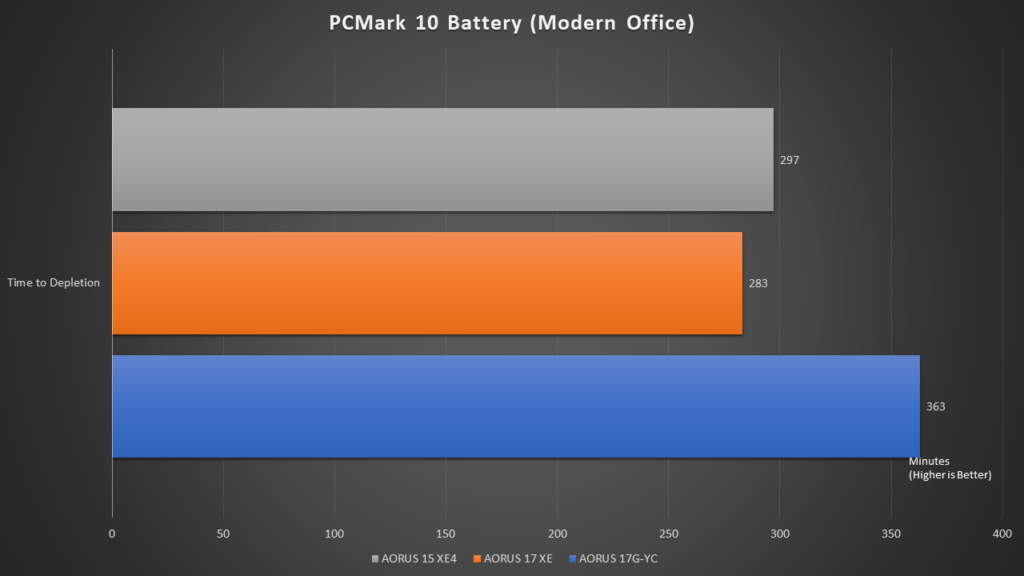 We were quite bewildered by the performance levels of the AORUS 15 XE4 as compared to the AORUS 17 XE. Even though both notebooks had almost identical specifications, they both performed slightly different when it comes to dealing with various workloads. In general, both notebooks did fair similarly.
This has also shown us that hardware components and a notebook's specification does not mean much. In fact, the notebook's cooling capabilities, as well as its on-demand adaptability to various workloads could result in a very different performance outcome, despite being the same CPU/GPU.
Nonetheless, the AORUS 15 XE4 has worked extremely well in the games which we've tested it on, achieving high frame rates as expected.
Moreover, the AORUS 15 XE4 also managed to attain a slightly longer battery life (14 min longer) as compared to the AORUS 17 XE. This can be attributed to the notebook's larger display size, which required more power to drive.
Conclusion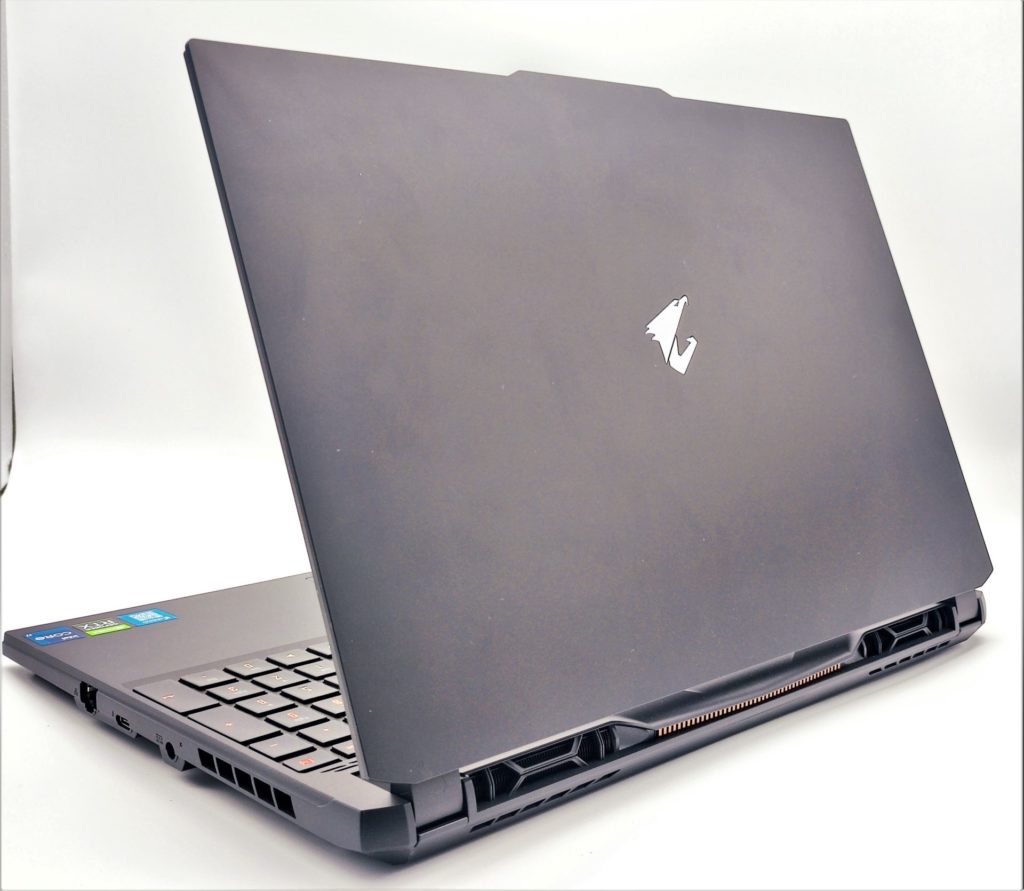 The AORUS 15 XE4 is certainly a great performer, and could easily run any game thanks to its pairing of the high performance 12th Generation Intel Core processor and NVIDIA GeForce RTX 3070 Ti GPU. Our review unit which comes with a 1440p display has also shown us how well it works out for doing professional work as well.  Certainly, its minimal design and equipped performance levels allowed it to be an all-rounder for both work and play.
Rather having a notebook computer that is focused solely for gaming, the AORUS 15 XE4 is more like an jack of all trades. Its lighter weight, slightly longer battery life and higher display resolution makes it more suitable for use under various use cases.
Answering back our initial question – is the AORUS 15 XE4 a good gaming notebook for 2022? Certainly. However, we saw that it was in fact more capable than that, and would consider it suited for many other use cases as well. If you are considering a new high performance notebook computer for both work and play, do consider the AORUS 15 XE4.