At CES 2022, NVIDIA introduced their latest GeForce RTX 3070 Ti and GeForce RTX 3080 Ti GPUs for high-end performance notebook computers. In addition, to efficiently operate these notebooks, NVIDIA also announced their latest 4th Generation Max-Q technologies aimed at optimized notebook efficiency and performance. Together with the latest 12th Generation Intel Core processors, the combo is set to redefine laptop performance all over again.
Being one of the first to the market, GIGABYTE's latest offering of their gaming notebook product features all of the latest technologies from their partners. The new AORUS 17 XE is a 17-inch gaming notebook that screams "high-end" and is targeted specifically for those who want the ultimate gaming experience.
The AORUS 17 XE – Equipped to perform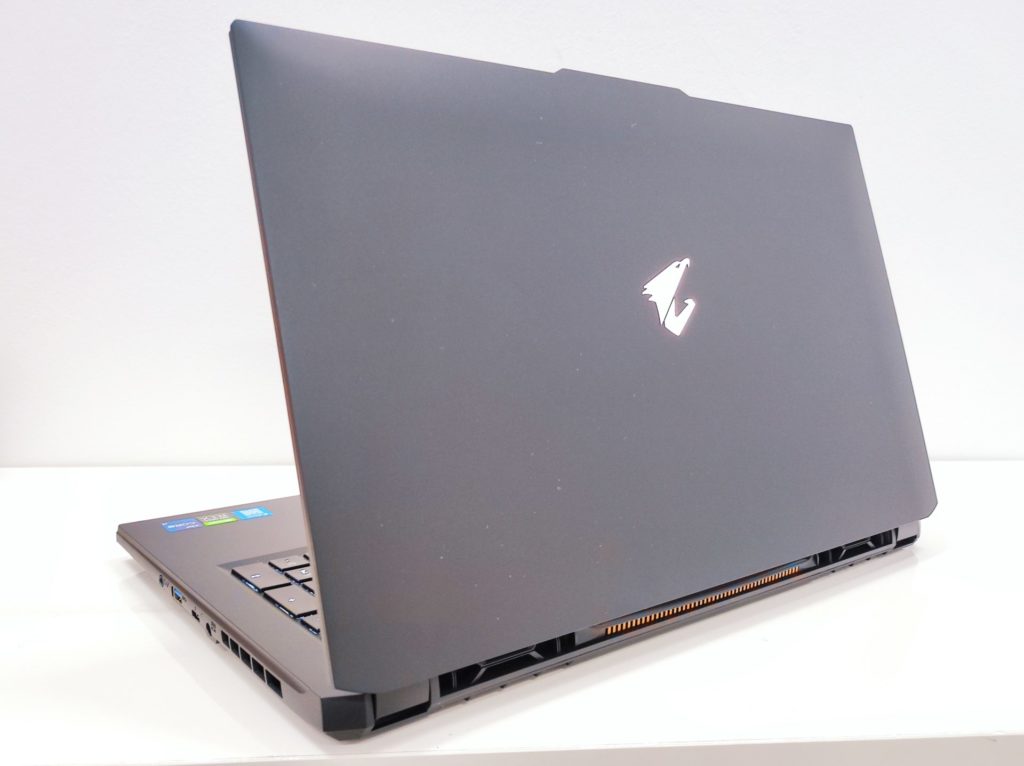 The AORUS 17 XE comes with the latest 12th Generation Intel Core i7-12700H processor. Unlike previous generation of processors, the new 12th Gen Intel CPUs for notebooks feature what is known as "Performance" and "Efficient" cores, similar to those that are found on smartphone processor's architecture. While it may seem that the Intel Core i7-12700H has a total number of 14 cores, only 6 of them are Performance-cores, while the rest are efficient-cores.
For the layman, such a design enables a more efficient processing of computer workload as required. In the event that an intensive workload is presented, the Performance-cores will gear up and do the computation, enabling the work to be done quickly, preventing any waste of excess time and energy. On the other hand, as expected, the Efficient-cores can then operate at low power mode, targeting at less intensive work processes.
On the graphics side of the house, the AORUS 17 XE is also equipped with the latest NVIDIA GeForce RTX 3070 Ti graphics processing unit. Arguably, this new graphics card is probably the 3rd fastest laptop GPU available in the market right now. Therefore, it will be able to power all your games without hiccups.
Moreover, the AORUS 17 XE is also designed with many of the latest NVIDIA 4th Generation Max-Q technologies. If you are interested to find out more about the 4th Generation Max-Q technologies, you can read more here.
Specifications and Key Designs

Model
AORUS 17 XE
CPU
12th Gen Intel® Core™ i7-12700H (2.3GHz~4.7GHz)
Display
17.3″ Thin Bezel FHD 360Hz IPS level Display
Memory
2x DDR4 slots (DDR4-3200, 8GB*2)
GPUs
NVIDIA® GeForce RTX™ 3070 Ti Laptop GPU 8GB GDDR6

Boost Clock 1410MHz, Maximum Graphics Power 130W

NVIDIA Max-Q Technologies: NVIDIA® Dynamic Boost 2.0, Resizable BAR, and Optimus™ Technology.
Storage
2x M.2 SSD slots (Type 2280, supports 2x NVMe PCIe Gen4)
Keyboard
Island-style RGB Fusion Keyboard with per-key backlit control
I/O Port
Left side : 1 x RJ45 1 x HDMI 2.1 1 x Mini DP 1.4 1 x USB3.2 (Type-A)

Right Side : 1 x DC in 1 x Thunderbolt™ 4 (Type-C ) 1 x USB3.2 (Type-A) 1 x Audio combo jack

Audio
2x 2.5W Speaker Microphone DTS: X® Ultra Audio Technology
Communication
WIFI: Intel® Wi-Fi 6E AX211 (Gig+) Wireless (802.11ax, a/b/g/n/ac/ax compatible) Bluetooth: Bluetooth® V5.2
Adapter
240W
Battery
Li Polymer 99Wh
Dimensions
39.8 (W) x 25.4 (D) x 2.4~2.7 (H)cm /  15.7(W) x 10(D) x 0.94~1.1(H) inch
Weight
2.7 KG / 5.95lb
Even though the AORUS 17 XE comes with a 17-inch display, it looks much more like a 15-inch laptop instead. By trimming down on the display bezels width and minimizing any unnecessary real estate on the notebook, the GIGABYTE team managed to still keep this 17-incher compact. Weighing at 2.7Kg, it's probably not the lightest gaming notebook in the market, but for its specifications, it's still slightly lighter than competition.
On the left side of the notebook, we spot a single Gigabit Ethernet RJ45 port, a HDMI out port, mini Display Port and a USB 3.2 Gen 1(Type-A) port.
The right side of the notebook features the Audio Combo Jack, a USB 3.2 Gen1 (Type-A) port, a Thunderbolt 4 port and the DC-In power jack.
Generally, the AORUS 17 XE is supported with rubber feet at the rear, allowing the notebook to be slightly angled when placed on a flat surface. This gives the notebook two properties (1) better ergonomics when typing and (2) intake of airflow from the bottom of the chassis for better cooling. The hot air is then dissipated from the rear of the notebook. This is also why while using the AORUS 17 XE, we barely felt any heat affecting our usage of the system, as hot air is expelled through the back.
As mentioned, thanks to the thin bezel-design, GIGABYTE managed to keep the AORUS 17 XE compact. To streamline the whole design, instead of placing the webcam on the bezel itself, they have designed an additional ledge to house the camera. The ledge also makes it easy for one to lift the lid of the desktop. We've got to say that it's quite a clever design!
Designed for the Ultimate Gaming Experience
Other than the high-end components that come with the AORUS 17 XE, one of the most apparent feature on this laptop is its 360Hz refresh rate IPS display. While a 240Hz display already provides a top-notch experience, a 360Hz display panel brings the whole gaming experience to a new level.
While many may argue that you may not actually notice the difference between the two, we felt that the AORUS 17 XE was so much snappier. The graphics and animations on both games and even office work feels extremely smooth, allowing our eyes to savour every single moment of it. Of course, this can directly translate into better performance in games, such as fast paced First Person Shooters.
Putting specifications aside, the 360Hz display makes the difference in terms of usage and gaming experience.
Optimized Efficiency and Performance
Thanks to the adoption of the latest 4th Generation NVIDIA Max-Q design, the AORUS 17 XE can dynamically adapt to workloads to provide the best possible performance, while still keeping efficiency in check to extend battery life.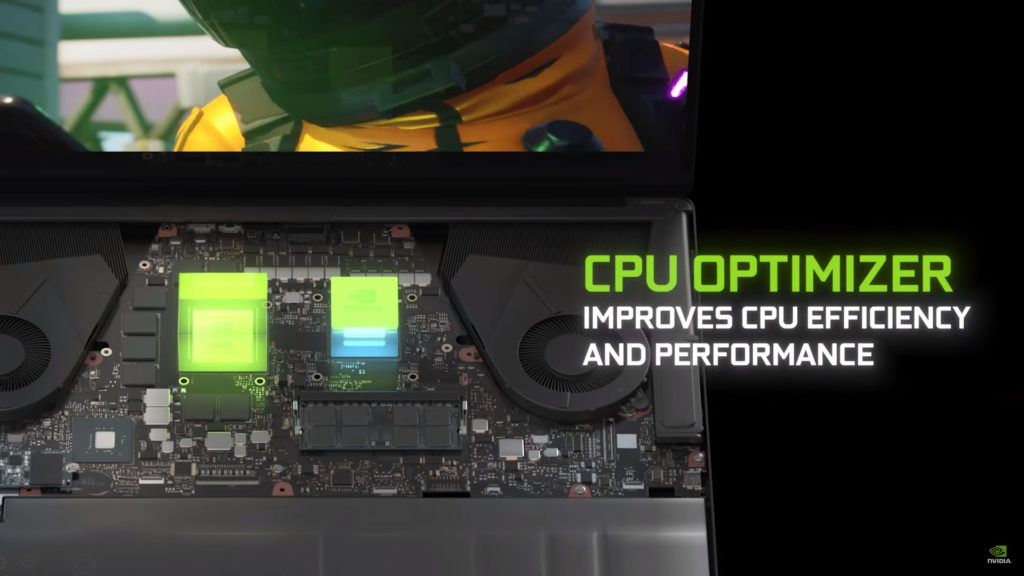 The new Max-Q design brings "CPU Optimizer" to the AORUS 17 XE laptop. This features allows the GPU driver to have a better understanding of the workload from the CPU, and then optimize and accelerate processes across both CPU and GPU. This feature further improves efficiency and power allocation between the CPU and GPU, allowing both key PC components to better respond to workloads and ultimately, ensure efficiency for the whole laptop system.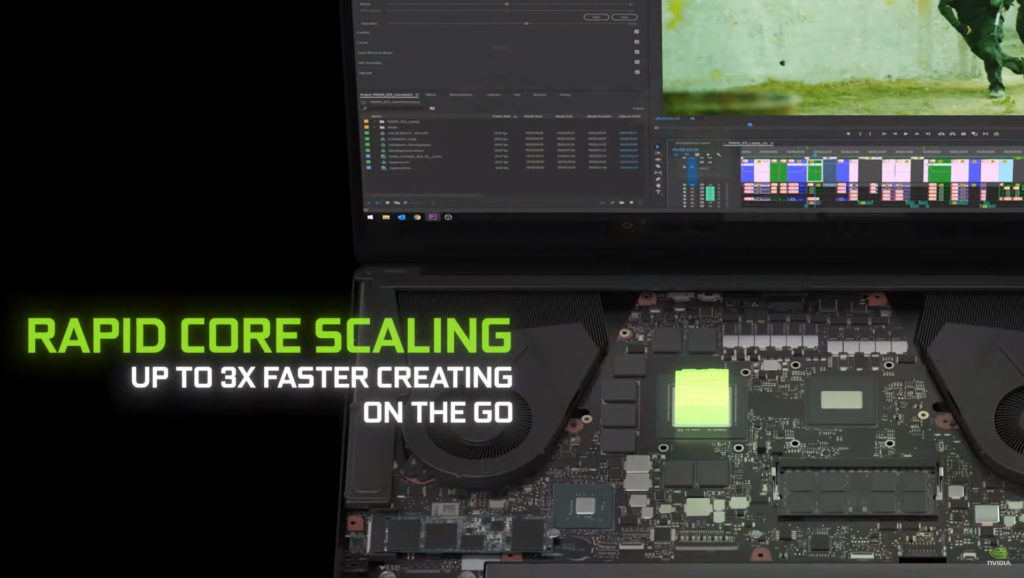 Also, another addition to 4th Gen Max-Q is "Rapid Core Scaling". Rapid Core Scaling enables the GPU to detect the application's real-time demands and utilize only the cores it requires rather than all of them. This frees up power that may be utilized to operate the active cores at greater frequencies, offering up to 3x more performance when on battery for heavy and taxing processes.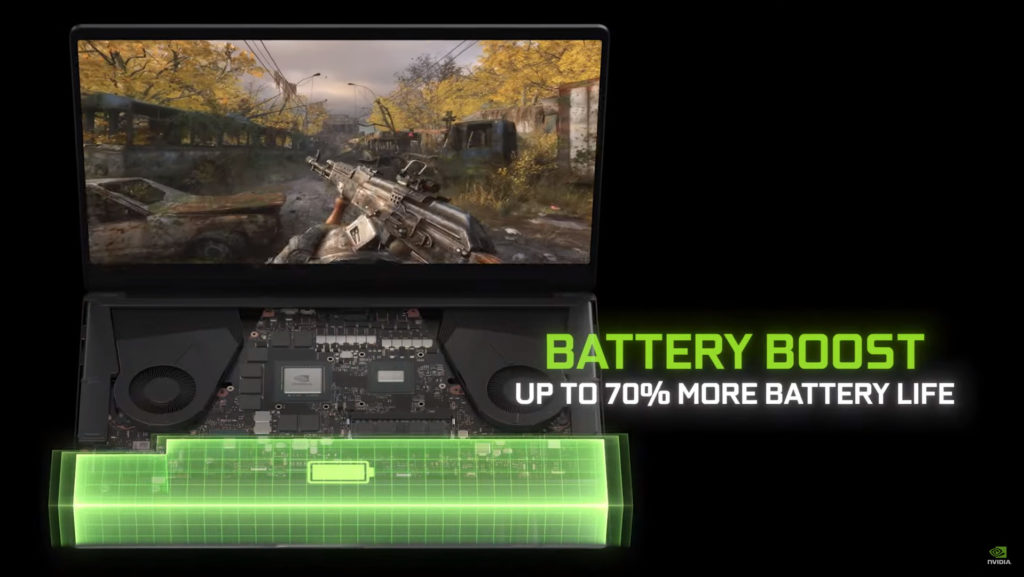 Furthermore, with the new and improved Battery Boost 2.0, AI takes charge. By managing the entire platform, AI ensures the best possible balance of GPU and CPU power consumption, battery life, picture quality, and frame rates. As the process occurs in real-time, you will be able to play for a longer period of time on a single charge, with up to 70% additional battery life.
Taken together, these 4th Generation Max-Q technologies combine with Dynamic Boost, WhisperMode, Resizable BAR, and DLSS to optimize performance and power consumption for gaming and content creation.
Easily Customizable and Upgradeable
Known as the GIGABYTE Control Center, this piece of utility software is preinstalled with your purchase of AORUS 17 XE. The Control Center is a one-stop place for you to manage all your system preferences and more.
It controls the performance of your laptop system, allowing you to set it to various modes for optimized performance and power consumption level. There are also various hardware controls well organized into different menus for easy access and control.
You can even monitor and manage your system's current health and performance, or even set a custom fan curve to your own preference. Of course, the notebook's keyboard RGB lighting can also be customized with the Control Center.
The Control Center also allows you to create a Recovery Bootable USB Flash drive. This can help you to recover your PC to factory settings if there is any problems.
The Update Center checks for all the latest drivers for your notebook, and then helps you to download and install them. This makes the whole drivers update process extremely straightforward and almost fuss-free.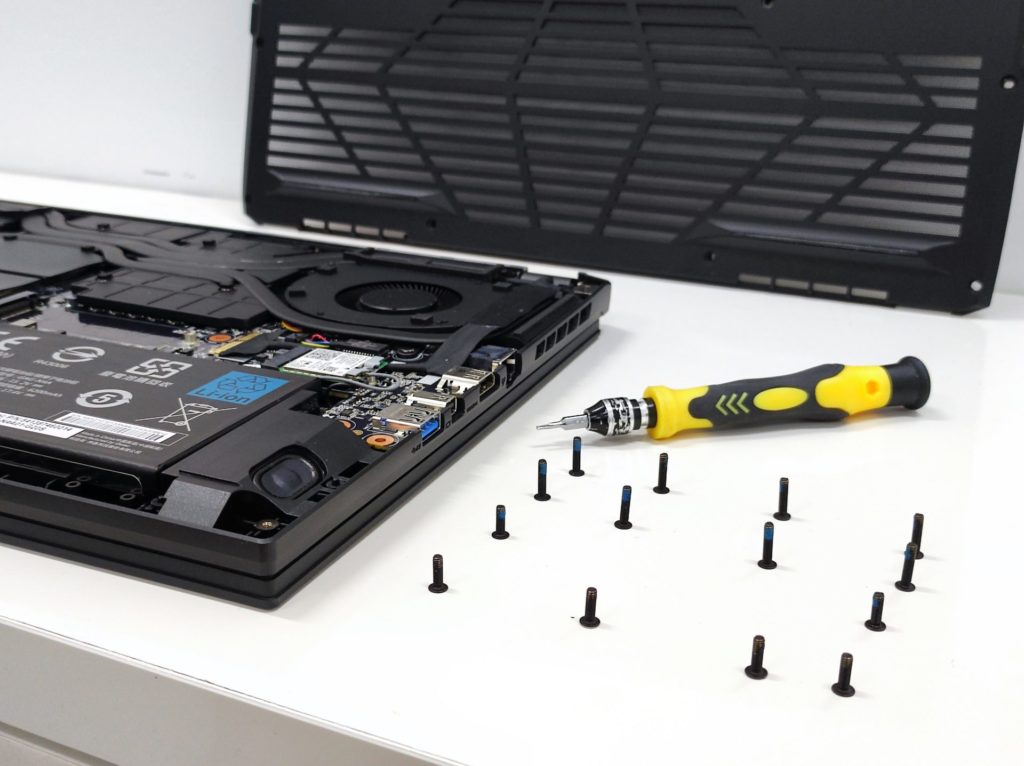 Moving on to the hardware, the AORUS 17 XE can be easily dismantled to access its key components. The base of the unit is secured by 14 screws.
The AORUS 17 XE comes with two M.2 slots. One of it is equipped with an OEM PCIe 4.0 SSD, while the other is kept empty. The AORUS 17 XE unit we had comes with DDR4 SODIMM slots. You can easily upgrade your DRAM to a higher capacity if required, as these modules are not soldered on, and can easily be replaced.
We also spotted the 99Wh battery pack that and WiFi module which looks to be easily removable and maintainable as well.
Usage Experience
It was a pleasure using the AORUS 17 XE for both work and play. Particularly, the 360Hz refresh rate display made everything great. As the AORUS 17 XE only comes with a 1080p, it was particularly easy to drive with the NVIDIA GeForce RTX 3070 Ti. Therefore, we could constantly get high frame rates that worked very well with the high refresh rate display.
We understand that there's ample of real estate on the 17-inch notebook to be utilized. This is also why the AORUS 17 XE came with a dedicated Numpad on the right side of the notebook. However, we felt that the inclusion of the Numpad seems to make the keys across the whole keyboard area slightly cramped. The keys are smaller than a standard sized keyboard, and it requires a bit of getting used. Regardless, we still did appreciate the inclusion of the Numpad as it has made day-to-day work more convenient (we do use the numpad frequently).
However, one of the key areas we found lacking was the AORUS 17 XE's speakers. The 2 x 2.5W speakers can produce quite decent sounds at a good volume, but it failed to stand out as a particularly good sounding set of speakers. We understand that the AORUS 17 XE is designed for games, and that the sound profile of the speakers which focused on mids and lows did cater to its design objectives. This had unintenally also affected the speakers' clarity, which makes it not as suitable for enjoying music and movies.
Testing Methodology and Setup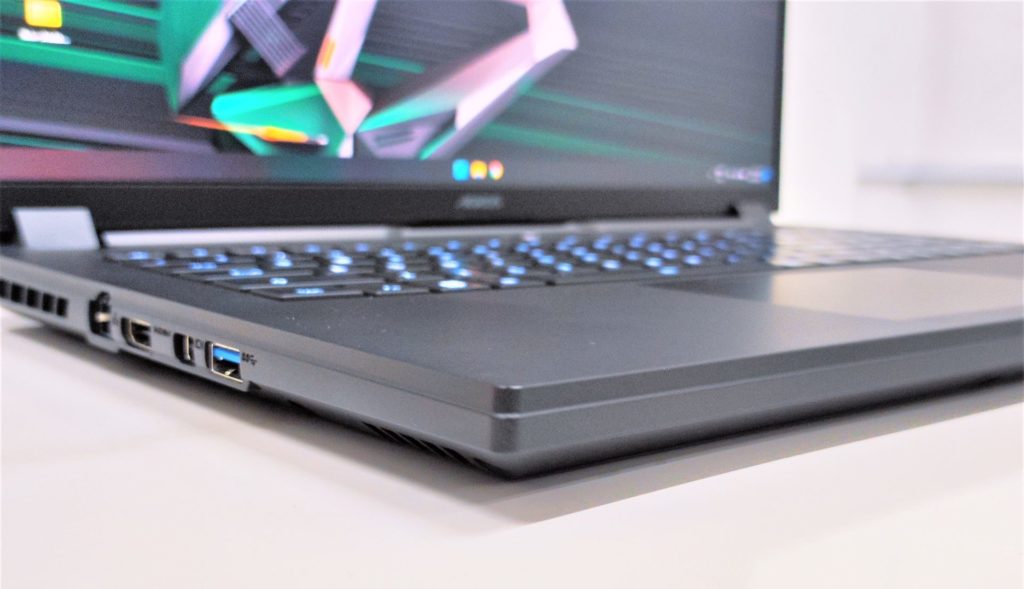 In our tests, we are going to put the AORUS 17 XE against its predecessor, the AORUS 17G YC. This allows us to find out how much more performance we can get just from a single generation of improvement.
For more information about the specifications of the AORUS 17G YC in comparison, you can revisit our review of the AORUS 17G YC.
Benchmark Utility
Settings
Remarks
PC Mark 10 Extended
Default
–
7-ZIP
Default
–
HEVC h.265 Encoding/Decoding
Default
–
Blender CPU BMW27
Default
–
Cinebench R20
Default
–
AIDA64
Default
–
Game Settings
Far Cry New Dawn
High
DirectX11
Deus Ex Mankind Divided
High
DirectX12
Tom Clancy Division 2
High
DirectX11
DOTA 2
Default
DirectX11
Shadow of the Tomb Raider
High
DirectX12
Metro – Exodus
High
DirectX12
World War Z
Ultra
Vulkan
AI Benchmark
–
As Per Instructions
Performance Results and Battery Life









To put it simply, the AORUS 17 XE is fast. In fact, the fastest notebook computer we've ever seen. The combination of the Intel Core i7-12700H and the NVIDIA GeForce RTX 3070 Ti certainly does wonders, significantly increasing performance across the board, regardless of workload.
However, we saw that there was a reduction in battery life in the PC Mark 10 battery life test. This could be attributed to a better dynamic allocation of resources to the components to run the Modern Office benchmark in a more optimal mode. This resulted in a much shorter than expected battery life.
Conclusion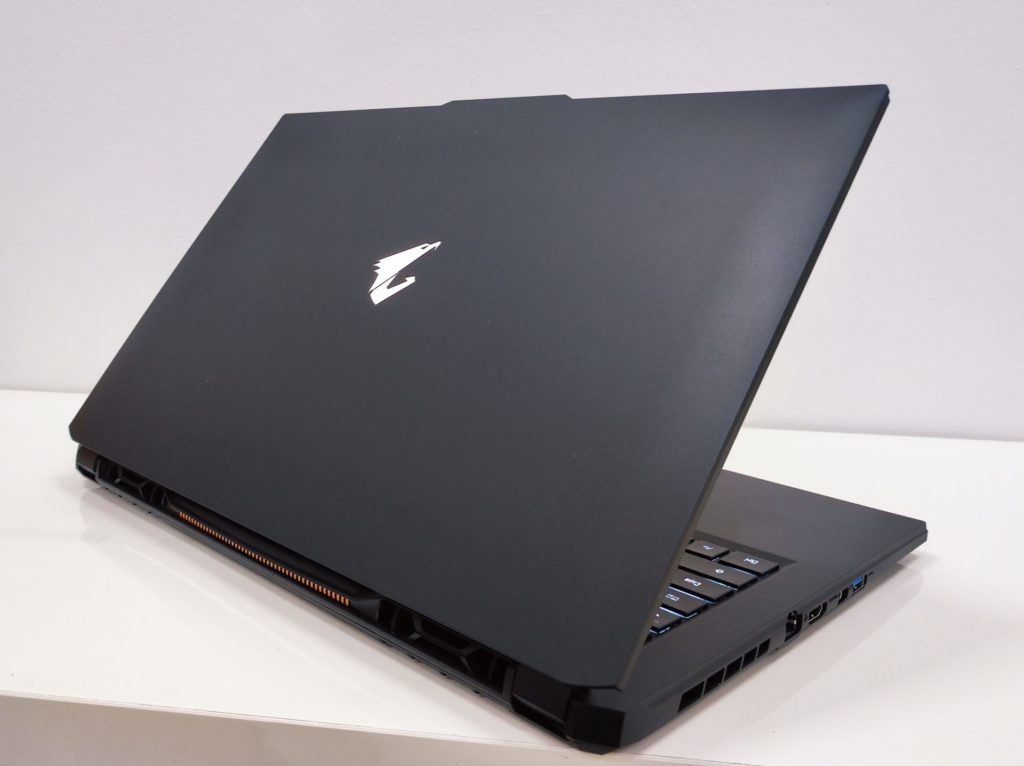 There is little to complain about the AORUS 17 XE gaming notebook as it can be considered as one of the best high performance gaming laptop computer we've tested so far. The 360Hz display panel sets the AORUS 17 XE apart from competition, providing almost unparalleled experience specifically to gamers and also everyone else. Thanks to the implementation of Max-Q designs and features, the notebook has struck a good balance between performance and efficiency.
If you are in the search for a decent performance laptop for your everyday use, without any doubts, the AORUS 17 XE gets our recommendation.