Smart building management, IoT, and smart control systems are some of the buzz phrases used in new buildings being built today. Understanding the advantages of the use of such technologies could improve efficiency, St. John's – St. Margaret's Nursing Home (SJSM) sought to introduce a smart Wi-Fi-enabled window control system for its new premises. Opened in 2021, SJSM provides long-term residential care for up to 273 elderly residents in Singapore.
T05 Technologies was tasked to design, develop, engineer and deploy such a solution. 
Objective
When the construction of SJSM began, the team at the nursing home sought to equip their new building with a smart window control system that could adapt to different weather conditions, so that they can focus their efforts in the care and monitoring of the elderly.
Specifically, the team required a smart system that offers: 
Centralized control of all louvre windows across a single level (approximately 1000 m² per level)
Enhanced safety for the well-being of its residents
Smart rain-sensitive automation
Reduced cabling works 
Details
To meet the unique needs and challenges of SJSM, T05 Technologies' solution involved: (1) Designing a Window Actuator Controller, (2) Configuring Actuator Controllers to a central meshed closed Wi-Fi network, (3) Developing a mobile app, (4) Installing a rain sensor. 
Window Actuator Controller design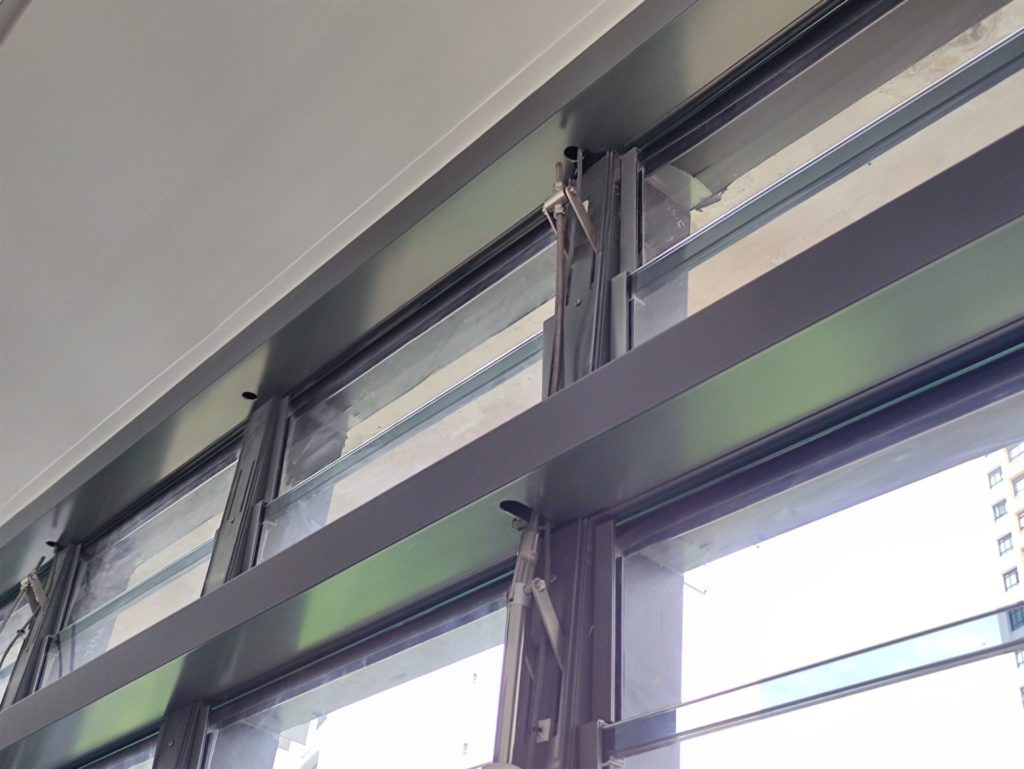 For the safety of SJSM's staff and residents, T05 Technologies designed a Window Actuator Controller – the main component that facilitates the opening of a window via motor-driven automation – with a customized PCB micro-controller board. 
The customized controller is able to measure spikes in electrical currents whenever an unknown object, such as someone's finger, is trapped between the window panes. To prevent injuries, the smart window control system will halt the closing of windows and proceed to open the windows back up when this happens. 
Configuration of Actuator Controllers to a Wi-Fi network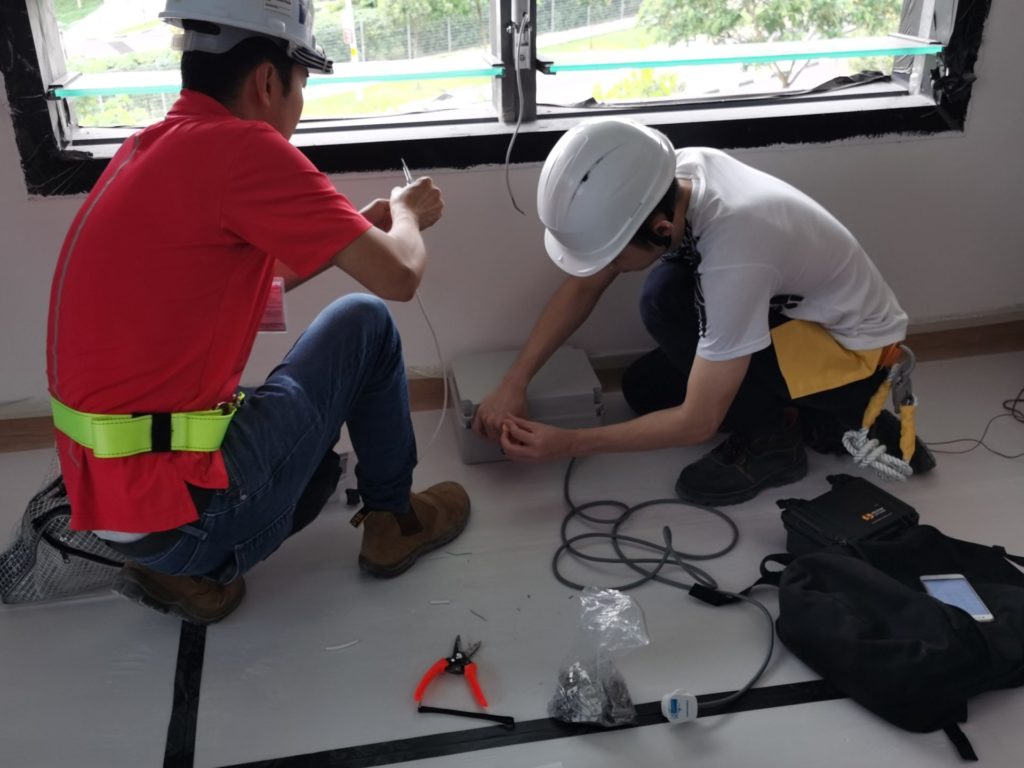 Keeping the seniors' safety in mind, the solutions employed were aimed at creating an uncluttered environment with reduced cabling works. To achieve this, the T05 Technologies team installed 4 Meshed Wireless Network Access Points per level, all of which were configured and connected to all the actuator controllers found within the building. This allows for a Wi-Fi-enabled system that was free from messy wires, and also greatly reduced future maintenance works. 
Mobile app development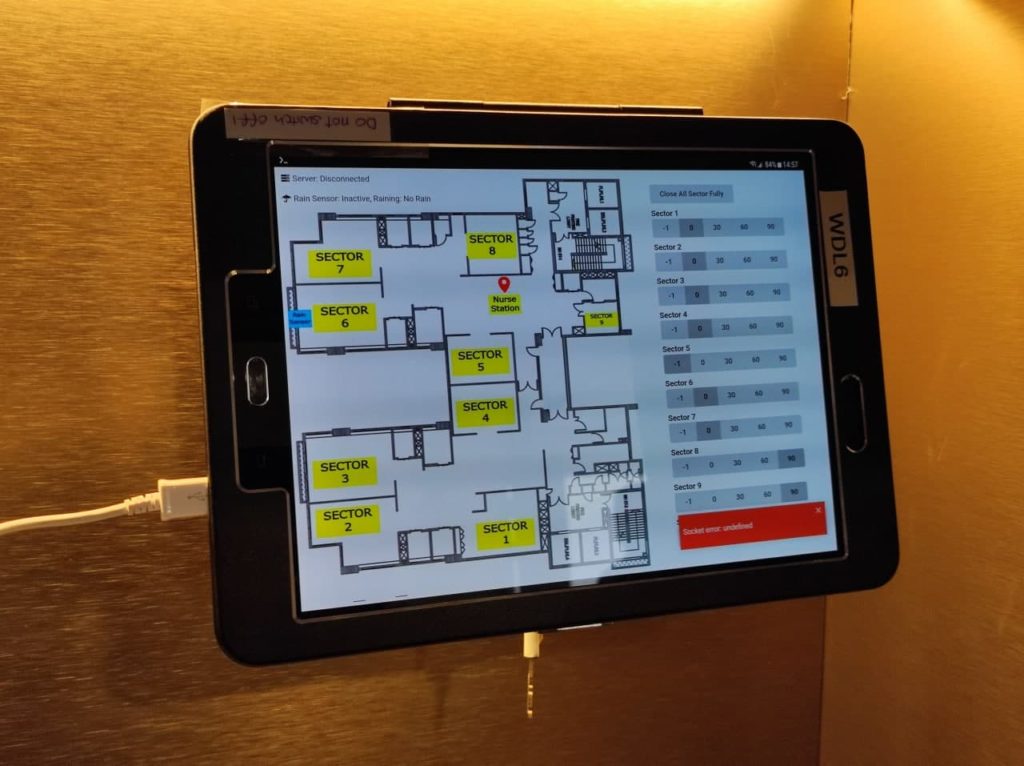 To decrease the workload of the nurses at SJSM, T05 Technologies developed a mobile app that was deployed to a mounted tablet at the nurse's station. With the app, nurses could centrally control all the windows within a single level of the premise without having to leave the nurse's station. The solution was deployed across all 7 storeys of the nursing home. 
Rain sensor installation
To meet SJSM's demands of a smart rain-sensitive window control system, T05 Technologies installed rain sensors on the system. When rain is detected, the windows will automatically close, preventing rain from reaching the rooms. The rain sensors are also sensitive to the intensity of rain – windows will be left slightly ajar in the event of a slight drizzle and completely closed during heavy downpours.
Outcome
As a bizSAFE level 3 certified company that offers end-to-end product and solution development, T05 Technologies' is well-equipped to provide solutions to the challenges posed by SJSM.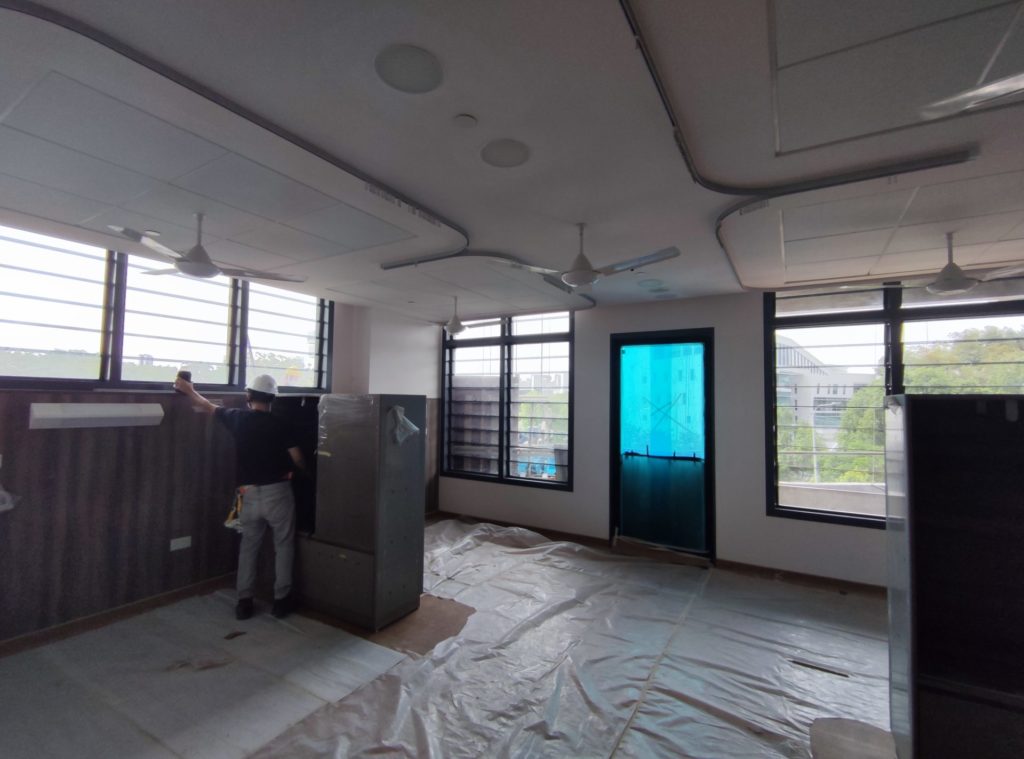 From hardware and computer micro-controller design and programming to software development and network planning and deployment, each process was done in-house, with complete control at every single step.  
With the smart window control system deployed to 7 storeys of the building, SJSM has greatly improved its organization's safety and efficiency. The system's anti-finger-trapping technology and minimally-cabled design present opportunities for accident prevention. 
More than that, the development of an accompanying mobile app and the installation of rain sensors reduce the need for manual labor. Nurses need not run frantically across different levels and rooms to open or close windows – they could do so with a touch of a button. 
Availability
The Smart Windows Control System is currently licensed to Door Suisse Technology. Known as Win-Drive DS68, interested parties can either contact T05 Technologies or Door Suisse to learn more.