You've been trying countless times at a claw machine to get a limited edition plush of your favourite anime character. Just when the plush you want is pushed next to the drop-zone, you realised that you're out of tokens! To make matters worse, you also found out that you're out of cash and the nearest ATM is 10 minutes away. What if someone else came in and win away the plush that you've always wanted?
Cashless Payment acceptance at Claw and Gachapon Machines outlets
Thankfully, while you were walking out, you realised that the token changer of that arcade actually supports cashless payments! Just like how you would pay with cash, all you needed to do was scan the PayNow QR code shown on the display of the token changer. With your bank app, you made the transaction, and the tokens magically drops out from the token changer. A few more extra bonus tokens were dropped as well!
You went back to that claw machine, and thankfully, the plush that you wanted was still there, and you got what you wanted in a couple of tries.
All thanks to cashless payments!
Credit : TikTok @capturethefun
Enabling Cashless Payments at Token Changers with Funclaw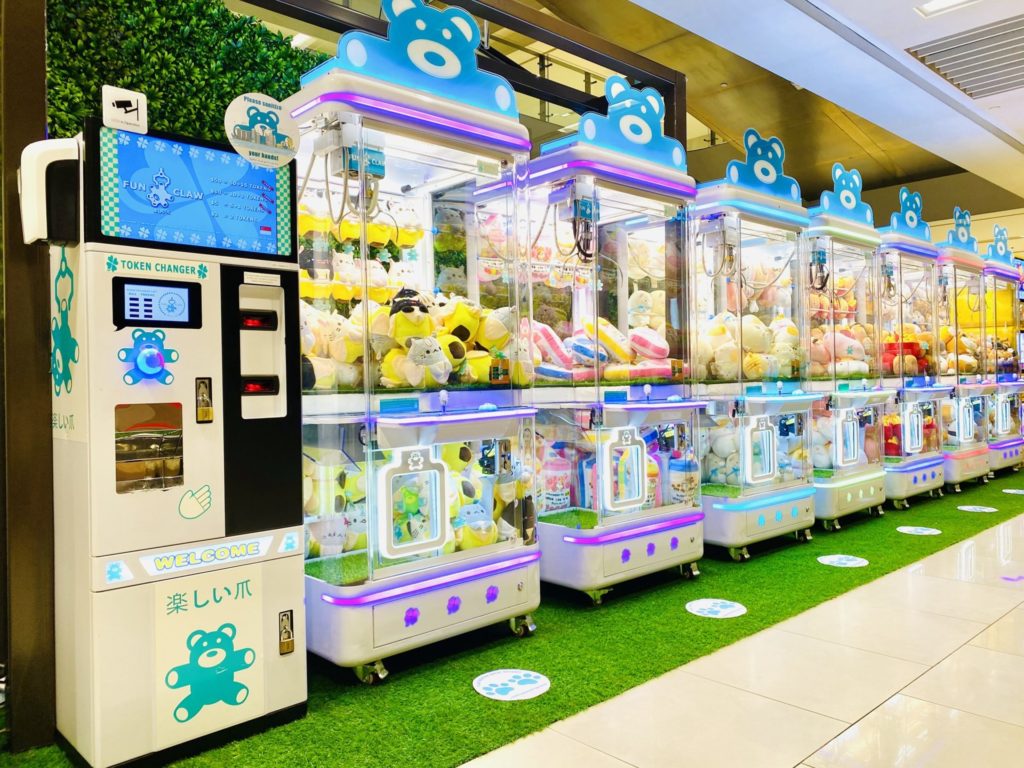 It certainly is convenient to have cashless payments enabled at token changers. Particularly, Funclaw, who owns 19 claw machine and gachapon outlets (and more) across Singapore, has decided to adopt cashless acceptance at their premise. Not only does it brings benefits to their customers, Funclaw has also found that due to the high penetration of mobile and cashless payments in Singapore, the acceptance of cashless payments had made their machines more accessible to their customers. This has brought about the increase of sales for their outlets.
Currently, it is estimated that 40% of their sales come from cashless payments.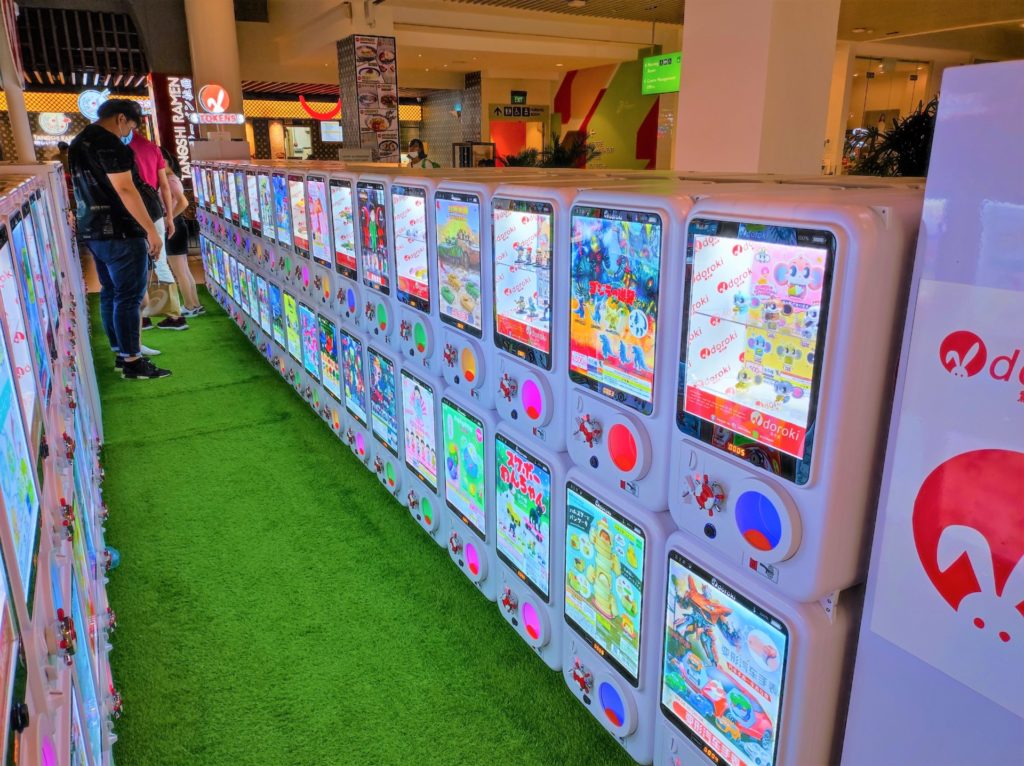 Moreover, the use of cashless payments has also made their business process a lot more efficient. Unknown to many, the management of cash at an shop is actually an extremely tedious process. Now that payments are made online, all transactions can easily be tracked, traced, reconciled, and settled digitally. All payment records and associated data can also be consolidated for better analysis and business process improvements. Such insights from data were previously not possible through traditional cash transaction methods.
Funclaw worked with two companies – T05 Pay, who provided the payment gateway for PayNow processing, as well as DCubePay, who introduces a cloud-based IoT device to communicate to the token changers whenever a PayNow payment has been made.
More than just Claw and Gachapon Machines
T05 Pay and DCubePay have partnered to bring cashless acceptance to unattended point of sales. Laundromats, arcades, vending machines, ticketing machines and photo-booths, are just some examples of usage environments of which the duo has made inroads into.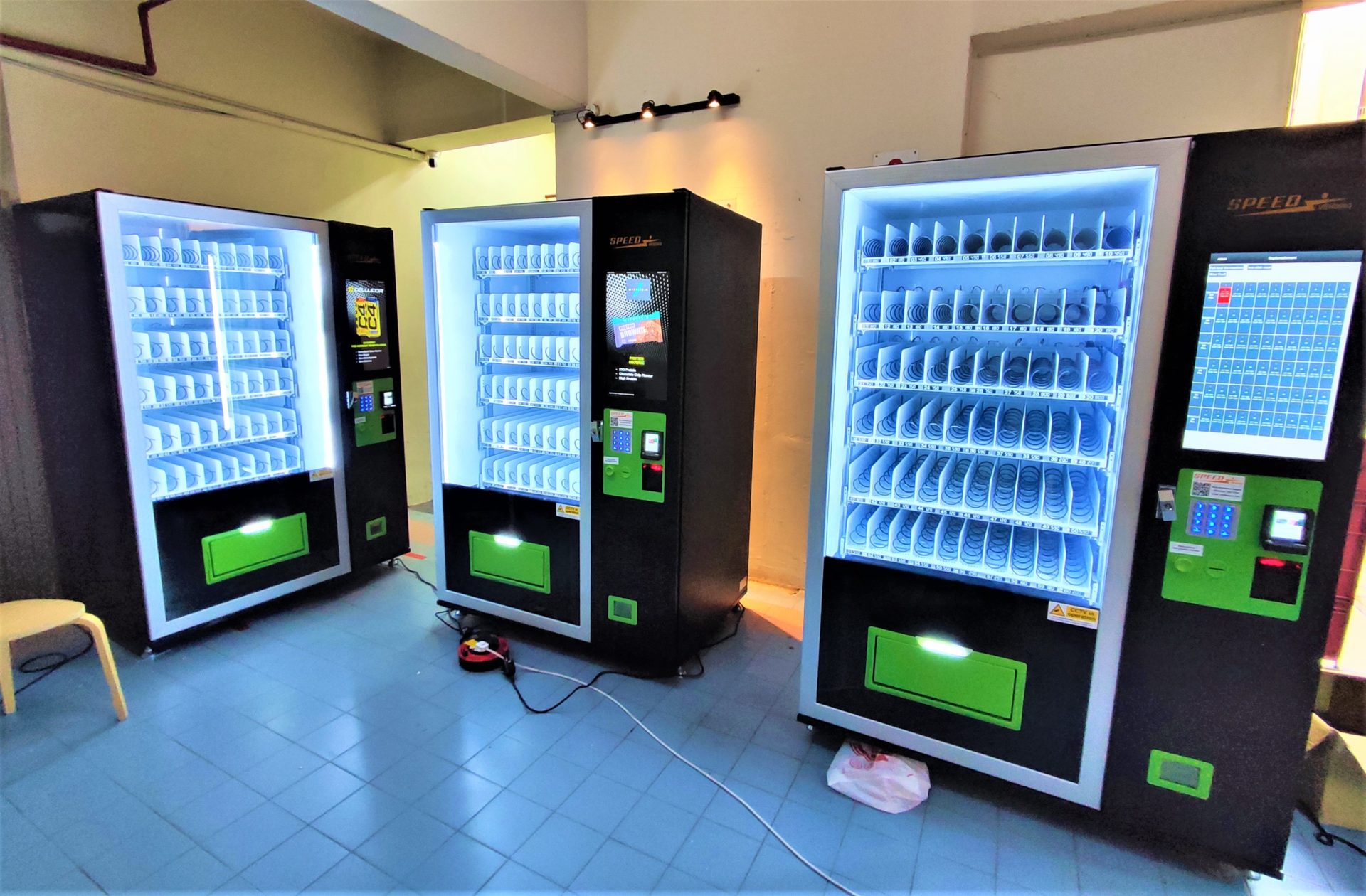 With the high costs of labour, it is no wonder that we are seeing an increasing number of unattended retail and F&B sales location all around Singapore. Of course, a key part of the unattended sales strategy is the implementation of a stable and reliable payment solution and cloud based machine management system. T05 Pay and DCubePay make it straightforward for any vendor to accept cashless solutions at their unattended machines.
~End~
About T05 Pay Pte. Ltd.
T05 Pay is an agile payment aggregator and gateway based in Singapore. T05 Pay aims to converge the numerous payment methods around the world into a single platform so that merchants can get paid easier.
"Payments for All" – T05 Pay believes that cashless payments should be made easily accessible to all merchants and their respective point of sales regardless of methods and forms.
Currently, T05 Pay supports all major card payment methods around the world, such as VISA, MasterCard, American Express, UnionPay, JCB, Discover, Diners. The company also can accept localized payment methods, such as GrabPay, ShopeePay, PayNow, WeChat and Alipay. T05 Pay has presence in all eCommerce, brick and mortar and unattended sales channels.
About DCube Pay Pte. Ltd.
D'Cube Concepts [registered trademark "dcubepay"] is a Singapore Fintech start-up founded by Mr Daniel Koh and Dean Chee in 2018. In line with their tagline, Empowering People, Changing Lives, One Block at a time, D'Cube Concepts endeavour to operationalise a suite of new digital payment solutions to support their customers' needs. D'Cube Concepts partnered with Yallvend Co. (Taiwan) to distribute its IoT hardware in Singapore.