Sudio is a very familiar brand with the team here at The Tech Revolutionist. We have tested almost all the products from the brand, and have a certain understanding of what the brand is capable of. With their current focus being on fully wireless products, Sudio is pushing the boundaries in both product design and sound quality. Recently, they have just released the new Sudio Tolv wireless earbuds. While being wireless is a key feature, is there anything else it has to offer? Did the audio quality improve since the introduction of the Sudio Nivå last year? We will answer these questions in our review today.
Specifications, Design and Usage Experience
The Sudio Tolv looks fairly similar to the Nivå from last year. One fairly subtle change is in the design, allowing for a better fit when worn.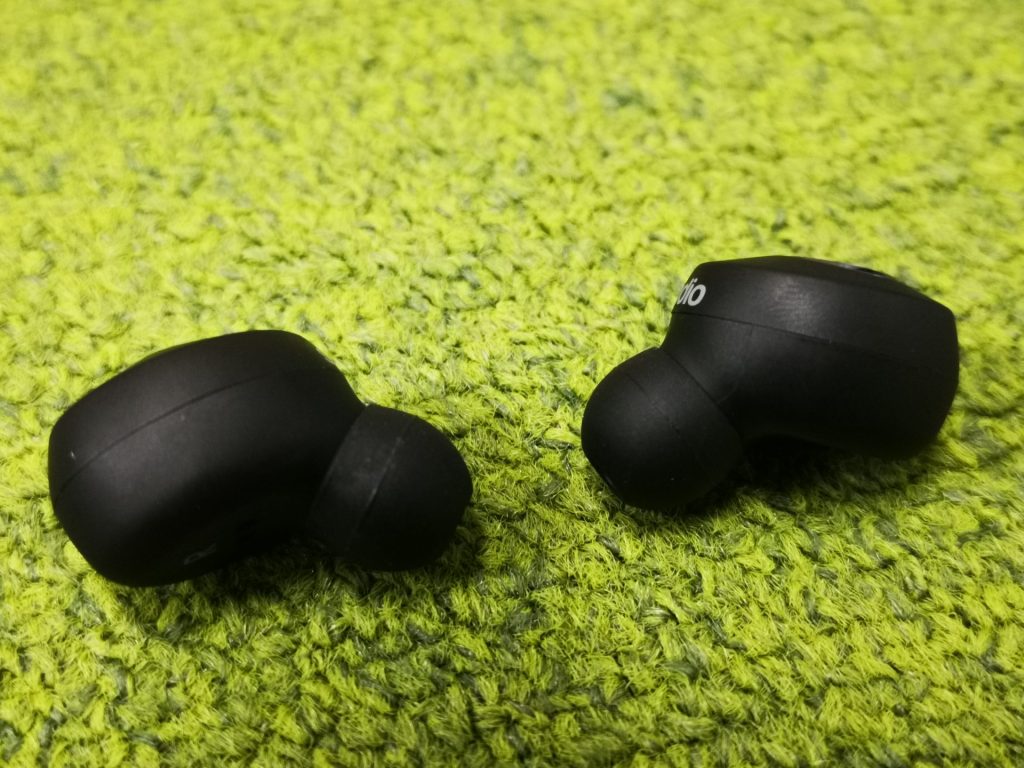 Of course, the Sudio Tolv still spots the signature clean and minimal design. It comes with a egg shaped charging case, which will fit nicely in your pocket. Sudio claims that the pair of earbuds can last a total of 7 hours of playback per full charge. Moreover, the charging case can also provide the earbuds another 7 more times of full charge.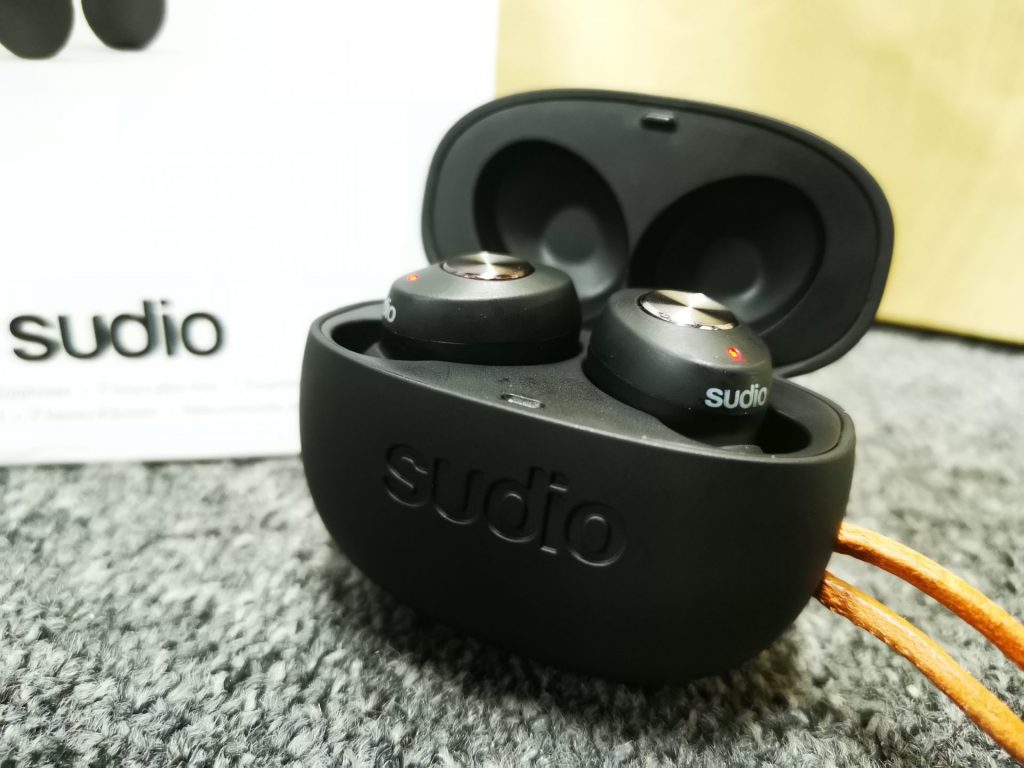 There is a button on the side of each of the Sudio Tolv earbud. These act as quick access buttons for the playback controls and answering of calls. The Sudio Tolv does microphones built into the earbuds, making it versatile to act as a Bluetooth headset for calls as well.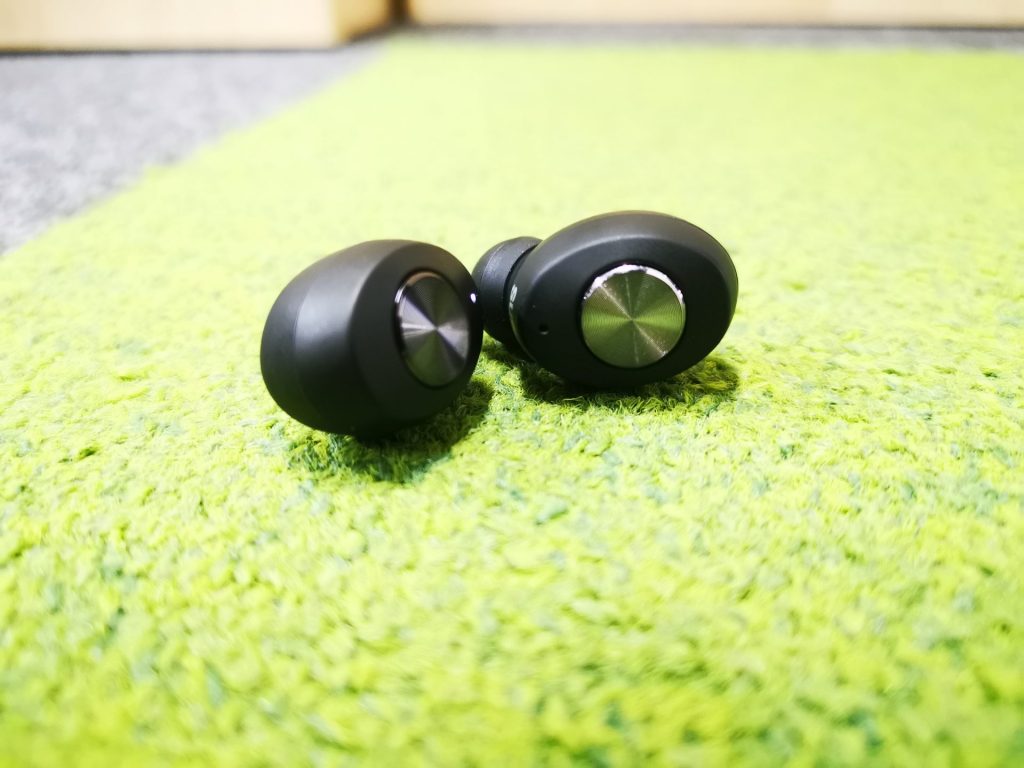 As the Sudio Tolv adopts a minimal design, there are also some imperfections that are introduced. While it makes sense to have buttons used for quick control of the playlist and volume, it can be quite troublesome.
Single press – play/pause
Double press – previous track (left earbud) /next track (right earbud)
Triple press – reduce volume (left earbud) / increase volume (right earbud)
Imagine when you need to quickly increase the volume of the earbuds. You will be stuck in a scenario of trying to triple press the right earbud, wait for it to respond, then repeat until you reached your desired volume. In this case, I would rather take out my audio playback device and adjust directly.
Moreover, we were met in a few situations where the earbuds lost its audio synchronization while increasing/decreasing volume. The audio from one side of the earbud seems to be played slightly faster than the other, causing an unintended echo effect. To solve this problem, we had to disconnect the earbuds and pair it up again.
Audio Quality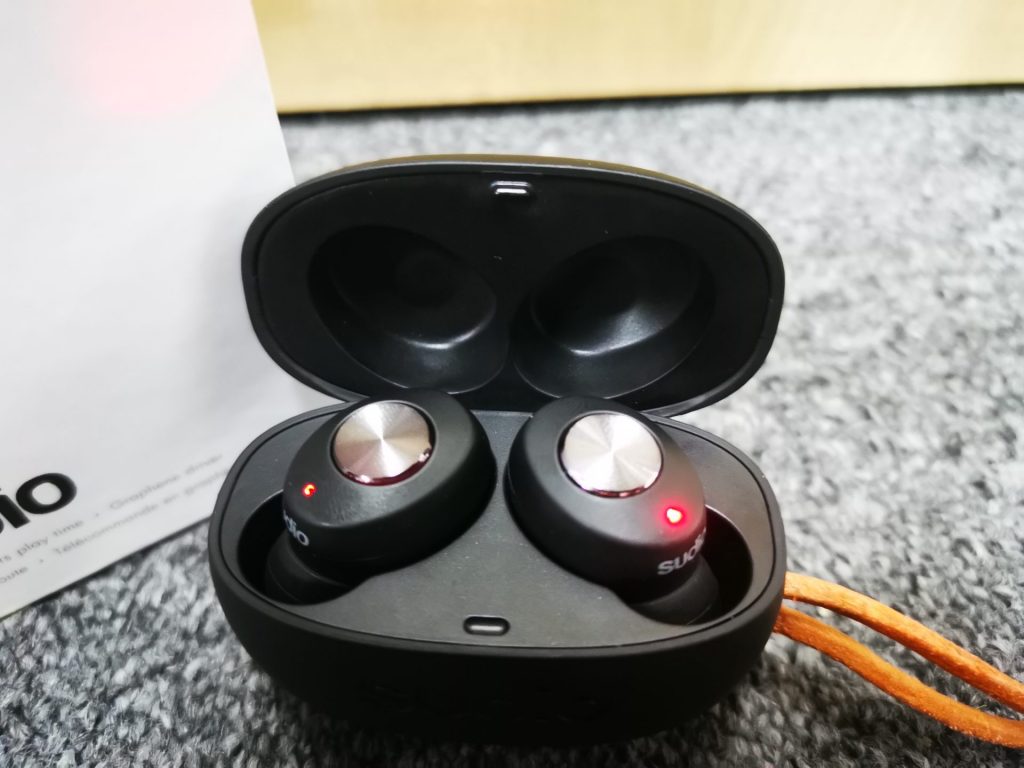 Let's say that ever since we moved on to using higher quality audio products, we have raised our mark on what is considered good or bad earphones. To make it quick, we have to say that the Sudio Tolv sounded average. There is nothing much that makes its audio profile stand out, despite the marketing push stating that the earbuds are equipped with a graphene driver for enhanced sound clarity.
We should have known from the start when we saw that the Sudio Tolv does not come with any advanced Bluetooth audio codec streaming support, such as APT-X, APT-X HD or LDAC. Despite having a Sony NW-A55 Digital Music Player which supports them for our tests, we had to fall back on lower bitrates on AAC/SBC. Perhaps, we should place the blame on the lack of high-quality streaming capabilities that limited the true potential of the headphones, rather than its hardware.
In general, the Sudio Tolv sounded quite neutral. We can feel that the product tries to work hard on the mids and highs. However, it fails to achieve a totality to capture the full essence of the music at those levels. This then causes an unpleasant crack when the vocals reaches a higher range. Also, it felt that the earbuds weren't able to follow through on certain percussion instruments, such as the cymbals and tambourine. The effort to increase bass had an impact on the mids as well, as the audio produced sounded somewhat muffled and uninteresting.
In conclusion, the Sudio Tolv did manage to live up to what it promises as a pair of True Wireless Earphones. If I had to make a choice between the Sudio Tolv and the Apple Airpods, I would choose the Sudio Tolv anytime, due to its better audio quality and comfort, while retaining a portable and clean design. However, if your focus is on audiophile levels of sound quality, the Sudio Tolv simply does not live up that expectation. It has a bit of everything in the lows, mids and highs, but that is essentially what makes it that boring.
Nonetheless, we have got to commend Sudio for the improvements made to the Tolv. The Sudio Tolv managed to get better battery life, audio quality and a better designed charging case when compared to its predecessor, the Sudio Nivå.
If you are interested in the Sudio Tolv, you can purchase it from the Sudio website. Sudio also has a special discount code for our readers at The Tech Revolutionist. Simply include techrevotolv discount code at checkout to receive an instant 15% discount. Moreover, you'll get to receive a free Sudio totebag with every earphone/headphone purchase from Sudio.com from 1st May to 31st July.
Specially for Black Friday, Sudio will also be having a 35% discount from November 23-30, 2020. You can use the discount code "techrevo". For Tolv, the price will only clost SGD 89.17 after discount. 
Disclaimer: Audio quality and experience is highly subjective to individual. Please try the product out yourself to learn more.