Since the announcement at COMPUTEX 2018, many enthusiasts have been anticipating the 2nd Generation Threadripper processors from AMD. Today, AMD is introducing a new 32-core variant, which is said to overshadow other processors in terms of multi-threaded benchmark scores. Of course, the motherboard manufacturers are also ready to support these new high performing and power-hungry processors. Let us take a look at the Gigabyte X399 Aorus Xtreme motherboard.
Long-Term Support
As the power requirements of the new Threadripper processors increased due to the higher core count, there is a need to find a proper motherboard that can support them. The Gigabyte X399 Aorus Xtreme motherboard is probably one of the most feature packed motherboard you can get for your new Threadripper processors. It supports the 2nd Generation 32-core AMD Threadripper 2990X right out of the box. Of course, as AMD is supporting the X399 platform and the TR4 socket up to year 2020, consumers can safely purchase the new AMD motherboards without worrying that they may not work with CPUs from AMD in the near future. This model is Gigabyte's flagship for their lineup of X399 motherboards.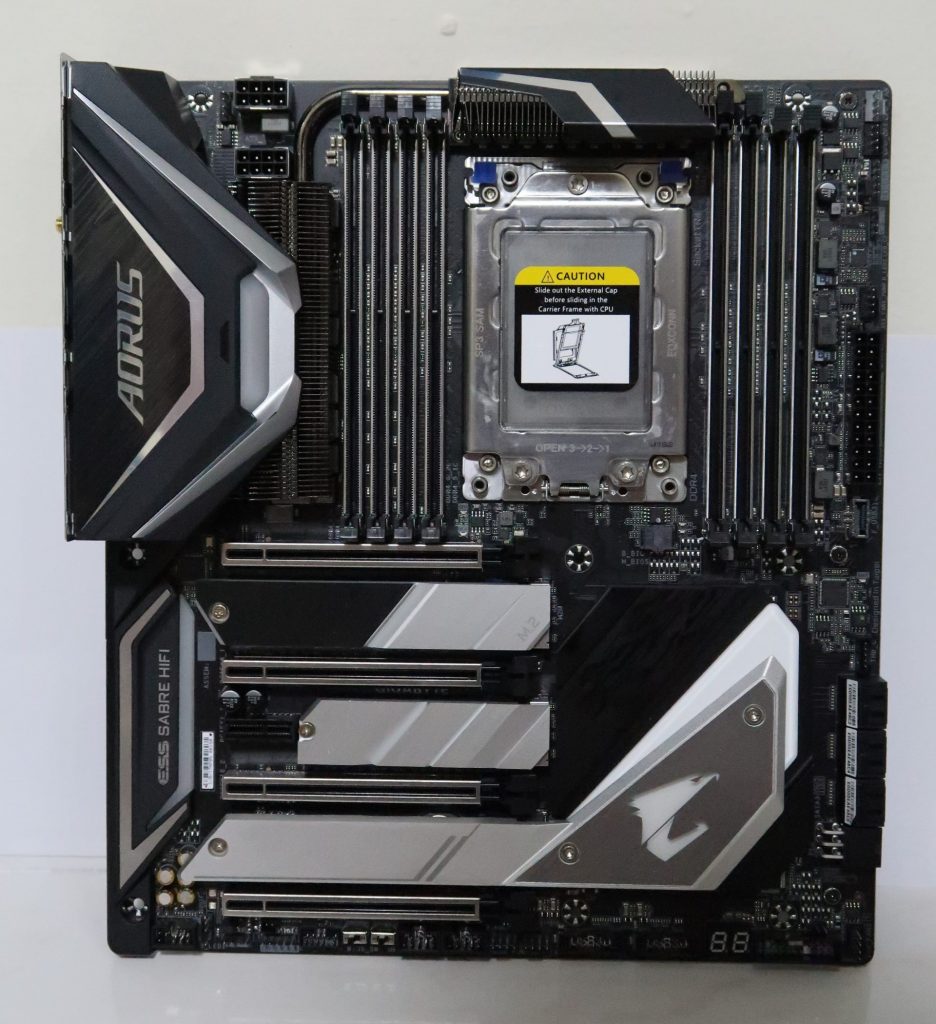 Aesthetics
The Gigabyte X399 Aorus Xtreme motherboard has all the features you want in a high-end motherboard. It uses a black and silver colour theme that is topped up with RGB lighting that can be found around the motherboard. Aesthetically, the greyscale tone may seem dull, but it relies on the customizable RGB lighting to bring out the premium and classy design of the whole motherboard.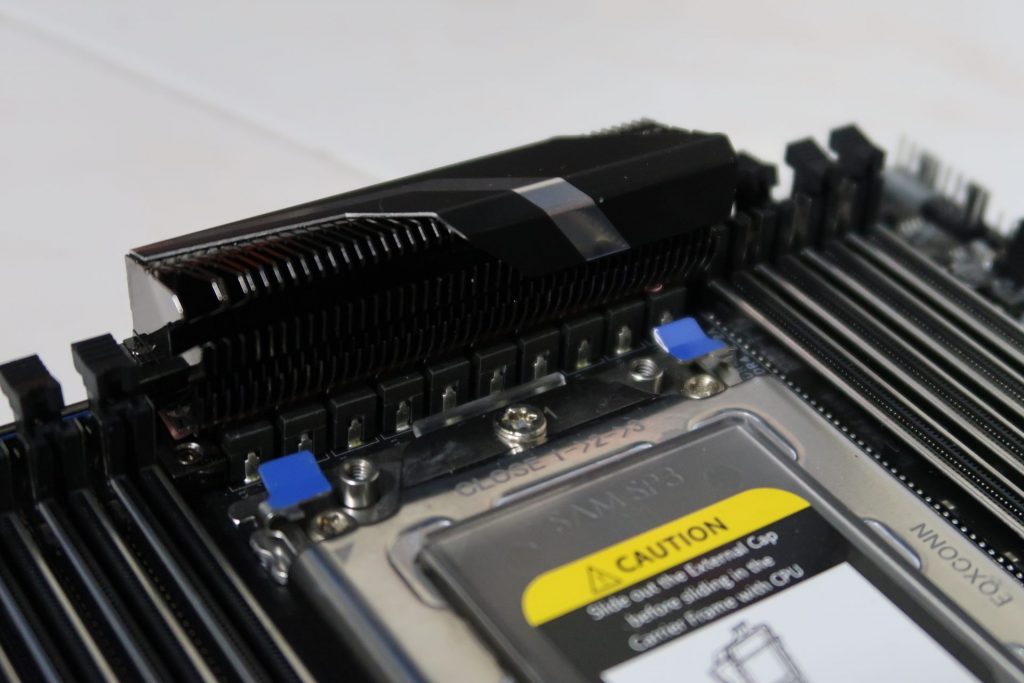 Stable Overclocking Potential
Of course, no one should ever belittle the capabilities of a X399 motherboard, with all X399 motherboards needing to support the high requirements of a 250W CPU. Therefore, manufacturers have no chance to scrimp on the power design of these motherboard. This is also why Gigabyte designed the X399 Aorus Xtreme with a 10+3 phase digital power delivery design that is topped up with a cutting-edge thermal design. This ensures that the motherboard and its electrical components to stay cool and be stable under load, thus allowing an overall improved reliability and potentially higher overclock.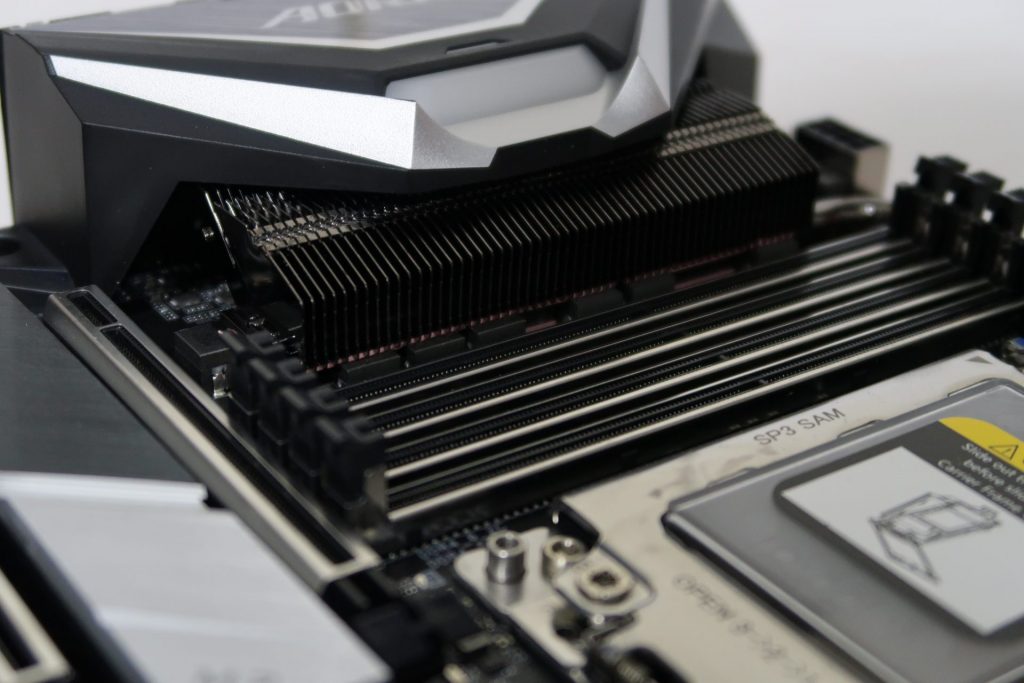 Gigabyte uses a Fins-Array heatsink and a direct contact heat pipe for proper heat dissipation. Of course, system builders ought to properly design their airflow in their PC's case to channel the heat from the motherboard out and away from the system.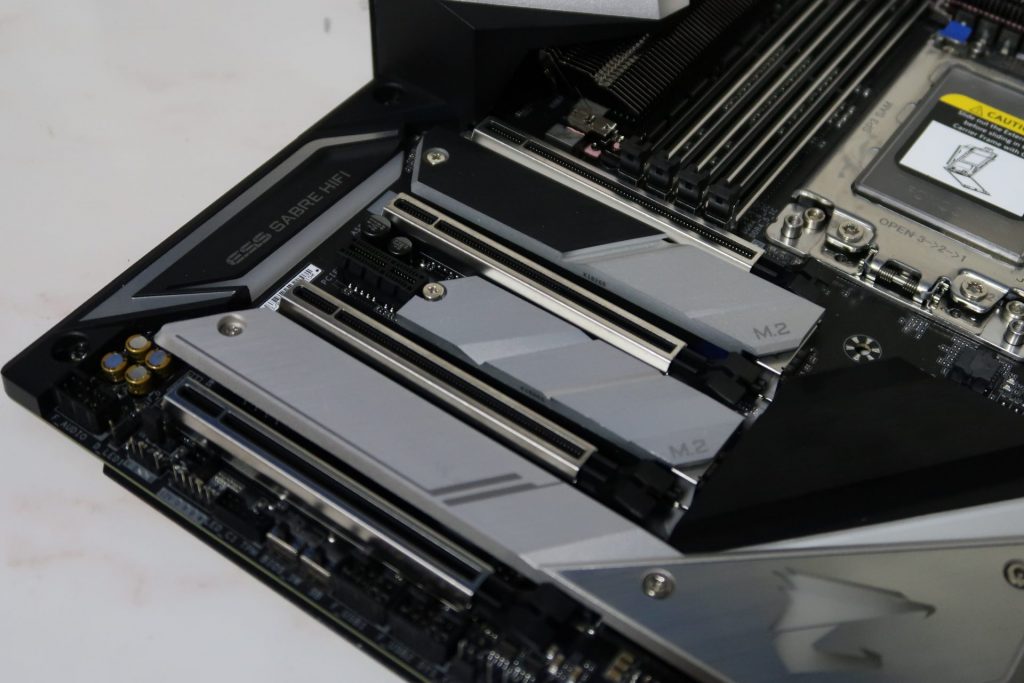 I/Os Galore
The AMD X399 chipset brings 60 PCI-e 3.0 lanes to the motherboard, making the AMD X399 motherboard perfect for a multi-GPU setup. The Gigabyte X399 Aorus Xtreme is already designed and engineered to handle such scenarios. This is why, this motherboard features 2 x PCI-e x 16 slots and 2 x PCI-e X8 slots to make sure that there is sufficient bandwidth for graphics cards.
There are also 3 x M.2 slots on the Gigabyte X399 Aorus Xtreme, and supports RAID right out of the box. If you are looking to build the ultimate PC build with multiple M.2 PCI-e NVMe SSDs running in RAID 0 for unparalleled performance, this motherboard can fully support such requirements.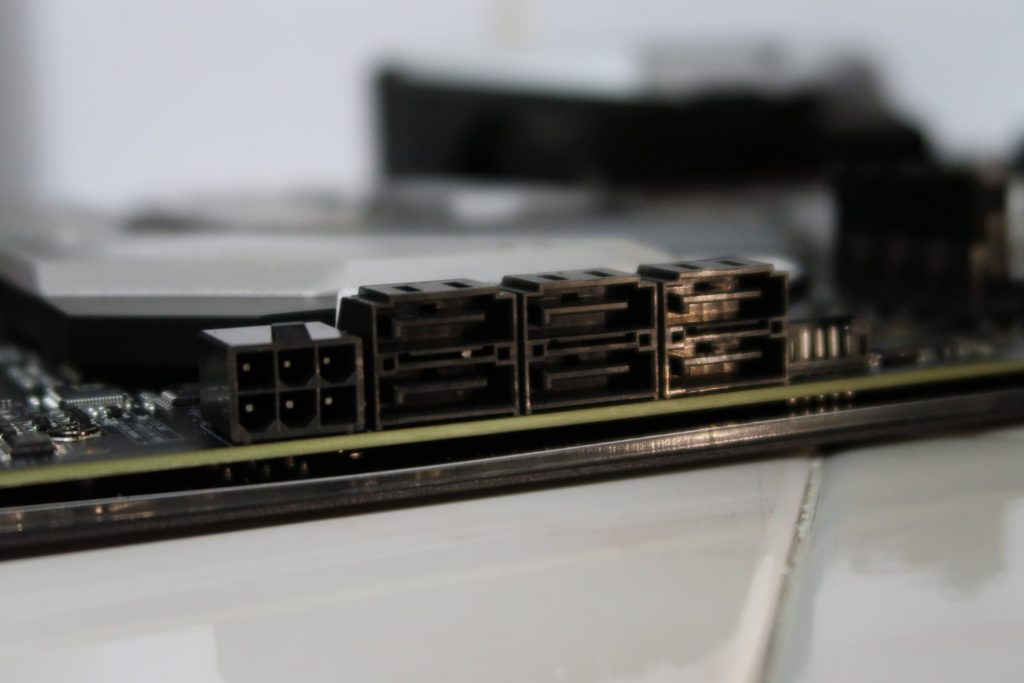 On top of the M.2 slots, this motherboard still has 6 x SATA 6Gbps ports as well.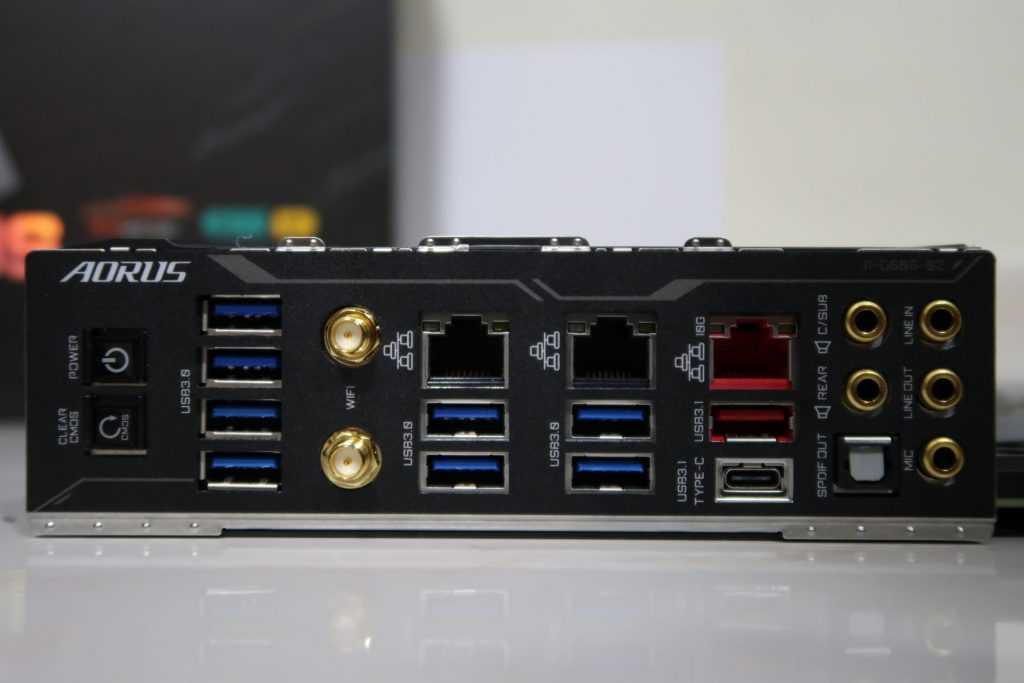 AMD explains to us that the Threadripper processors and the X399 chipset is not meant for the typical users. The platform targets working professionals who require the kind of computing performance and capabilities that the Threadripper can provide. Of course, high performing features must be paired with an adequate level of I/O. Gigabyte simply did not scrimp in this aspect.
The Gigabyte X399 Aorus Xtreme is one of the rare few motherboards that provides a 10Gigabit LAN port right out of the box. This is on top of the two standard Ethernet LAN port available. It seems that Gigabyte really went all out for the Aorus Xtreme. Video producing companies will definitely love the 10Gbps network speed as they can access their video footages easily over the network.
Moreover, the Gigabyte X399 Aorus Xtreme also comes with 6 x USB 3.0 ports and 2 x USB 3.1 ports (1 x Type-C, 1 x Type A). It also supports onboard Wireless AC as well.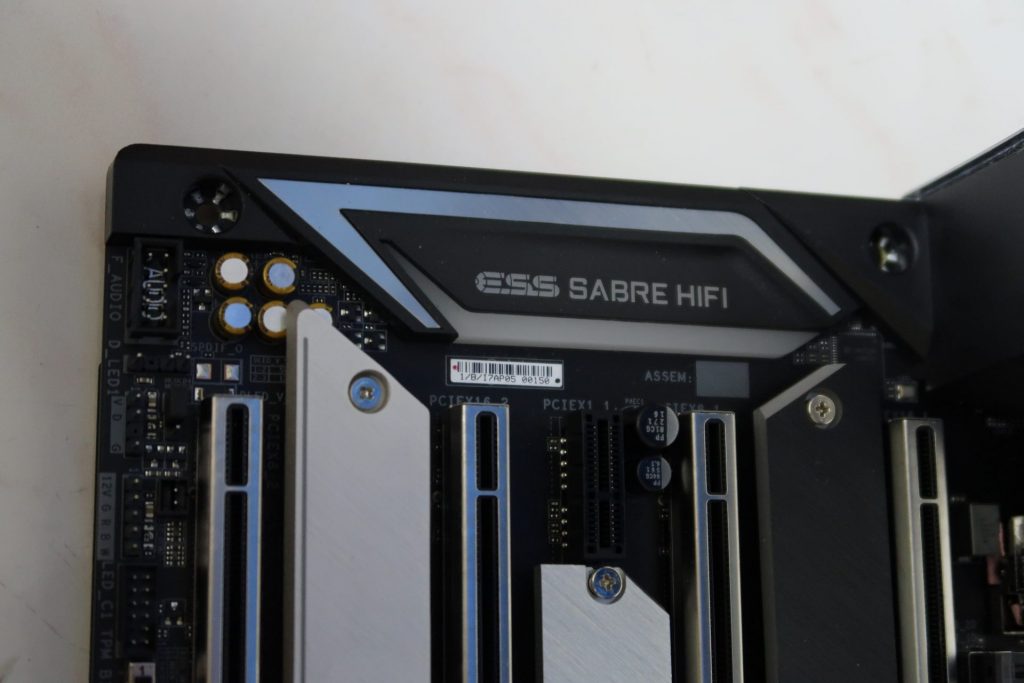 Hi-Fi Audio
In order to provide unparalleled experience to users, Gigabyte also included their signature Aorus Audio features on the X399 Aorus Xtreme. As a basis, they are using the ALC1220-VB audio codec with a smart headphone amplifier that can determine the impedance of your headset and adapt to them accordingly. This not only works well with headphones, but with microphones as well. Moreover, there is also a dedicated ESS SABRE HiFi DAC to serve the needs of those audiophiles with their high-end audio headphones/IEMs.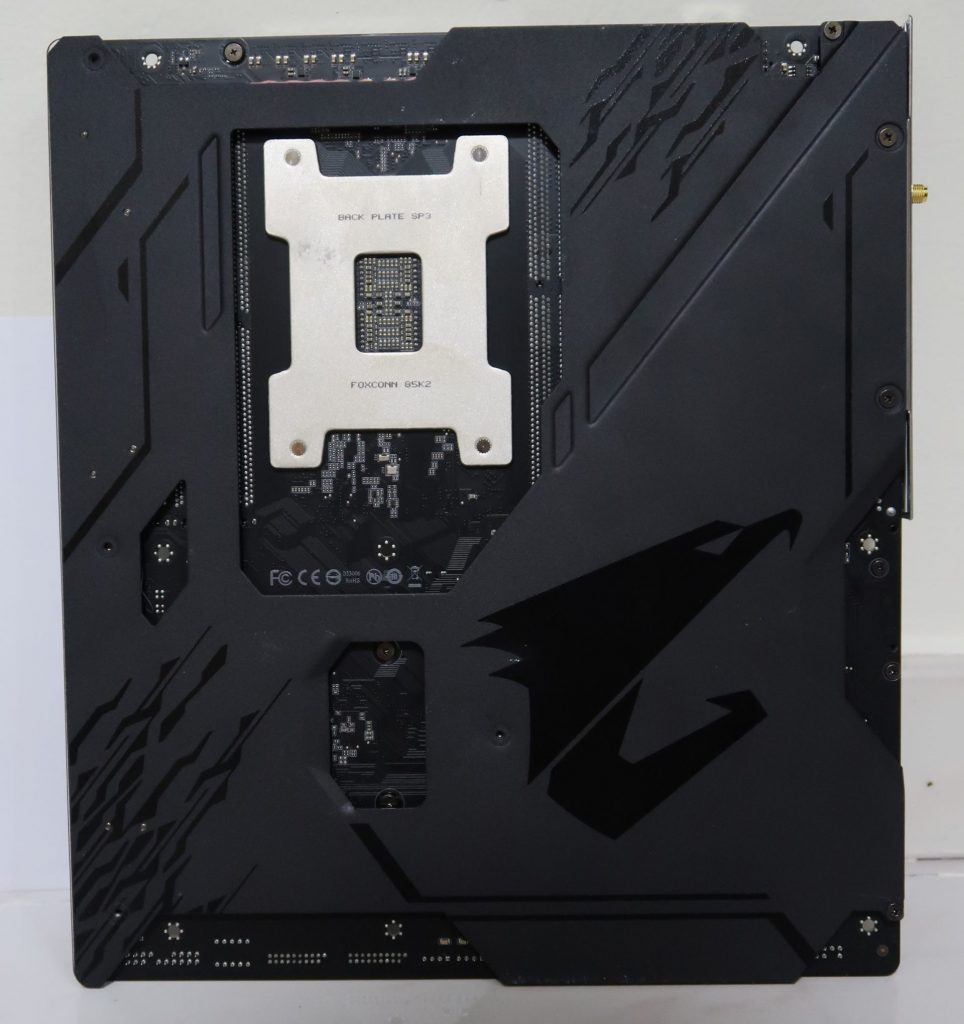 Since it is expected that this high-end motherboard can be attached with many other top-of-the-line hardware, Gigabyte fixed on the X399 Aorus Xtreme with a backplate to ensure that the PCB will be able to hold on to the weight of the components. This backplate also enhances the cooling capabilities of the motherboard as well.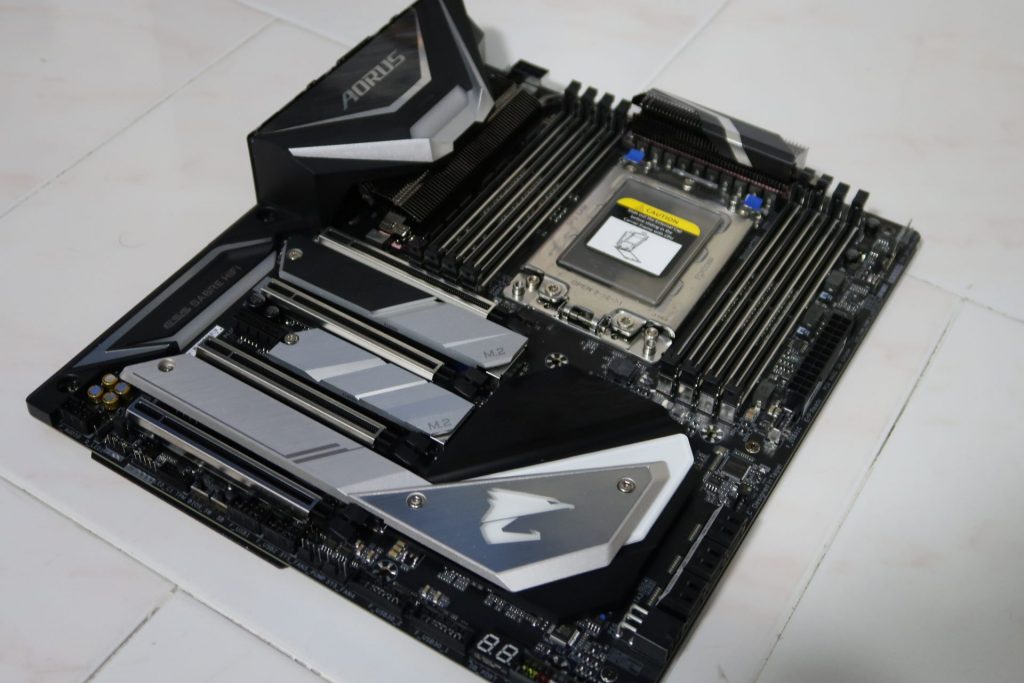 Great Prospective
We do have a lot to expect from the Gigabyte X399 Aorus Xtreme. However, as we currently do not have any Threadripper CPUs for review, we are unable to put this motherboard to the actual test. However, be sure that we will do a proper review of this motherboard when the chance arises.
The Gigabyte X399 Aorus Xtreme has all the features that you could ever want for a high-end desktop computer. To be frank, we can't even think of any other possible features that could be added to this motherboard. Of course, as this motherboard has everything you need, and it will be a good investment for professionals who are seeking for a new system that is based on the Threadripper platform.