AMD just announced their latest 2nd Generation Threadripper High-end desktop processor at their press conference at COMPUTEX 2018. The new Threadripper stole the limelight at the show, as the flagship high performance desktop processor is expected to bring twice the raw compute performance with its doubled core count, when compared to predecessors. It is the first ever desktop processor that features 32 cores and 64 threads, more that what was introduced by Intel for their flagship yesterday.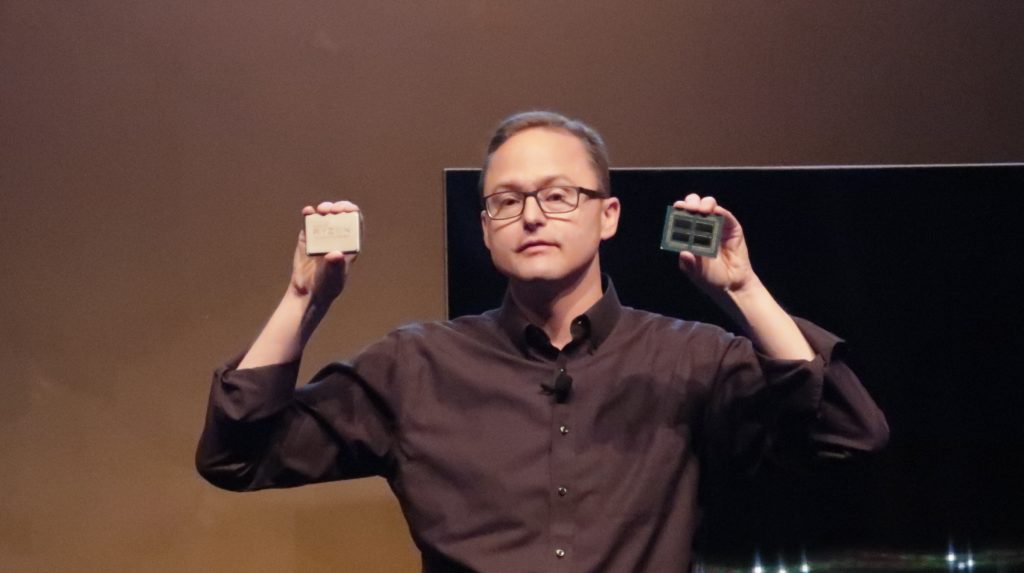 Based on the demonstration showed on the stage, the 2nd Gen Threadripper completed a Blender render about 10 seconds faster than the competing Intel Core i7-7980XE.
The new 2nd Generation Threadripper is designed and manufactured on the new 12nm process technology on the Zen+ architecture, similar to what is found on the Ryzen performance desktop processors (2nd Gen Ryzen 5 and Ryzen 7) . The 2nd Generation Threadripper processor will still work on the same TR4 motherboards such as the X399 chipset that was launched last year. Manufacturers will still need to update their motherboard with new BIOS to support the new 2nd Generation Threadripper Processor.
Of course, the 2nd Generation Threadripper will also inherit all the benefits and features from its predecessors. This means server class features and performance on a consumer/prosumer desktop computer. Users will still be able to enjoy quad channel DDR4 memory, 66 PCI-e Gen 3 Lanes, Multi-GPU support, 2 x native USB 3.1 Gen2 Ports, 14 x native USB 3.1 Gen 1 ports and 12 x SATA ports.
The 2nd Gen Threadripper Processors is currently on schedule to be launched in Q3 2018.
It seems that the competition between both AMD and Intel has just got heated. The core count race is on! We will be excited to get our hands on the new AMD 2nd Gen Threadripper processors to get a feel of real hardmetal performance right out from 32 cores / 64 threads. Looking forward!