The new Plextor M9Pe Extreme takes over the crown from the M9Pe as the fastest SSD solution from the brand. Earlier today at LITE-ON's office, we were introduced to the latest Plextor M9Pe Extreme SSD, which was said to perform drastically better than its predecessor.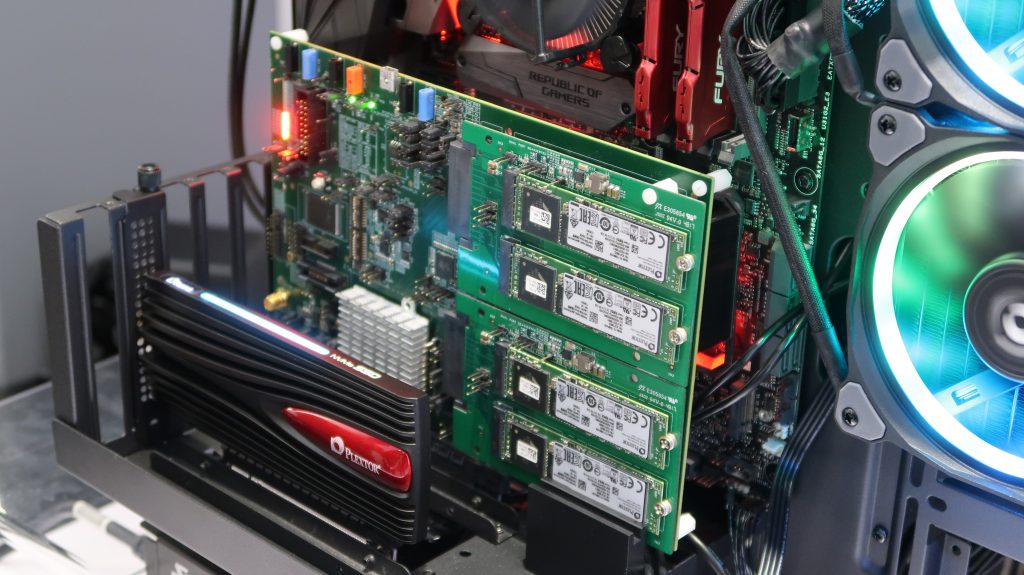 Based on the CrystalDiskMark disk benchmark, the M9Pe Extreme is able to reach a sequential read and write speeds of about 6,500MB/s and 5000MB/s respectively. This newly set benchmark result is achieved by the use of a new Marvell 88NR2241 intelligent NVMe switch, which can virtualize multiple NVMe SSDs to be recognized as 1 logical drive within the OS. The NVMe switch can combine these NVMe SSDs together either by data redundancy (RAID 1), or performance improvement (RAID0), or both (RAID10).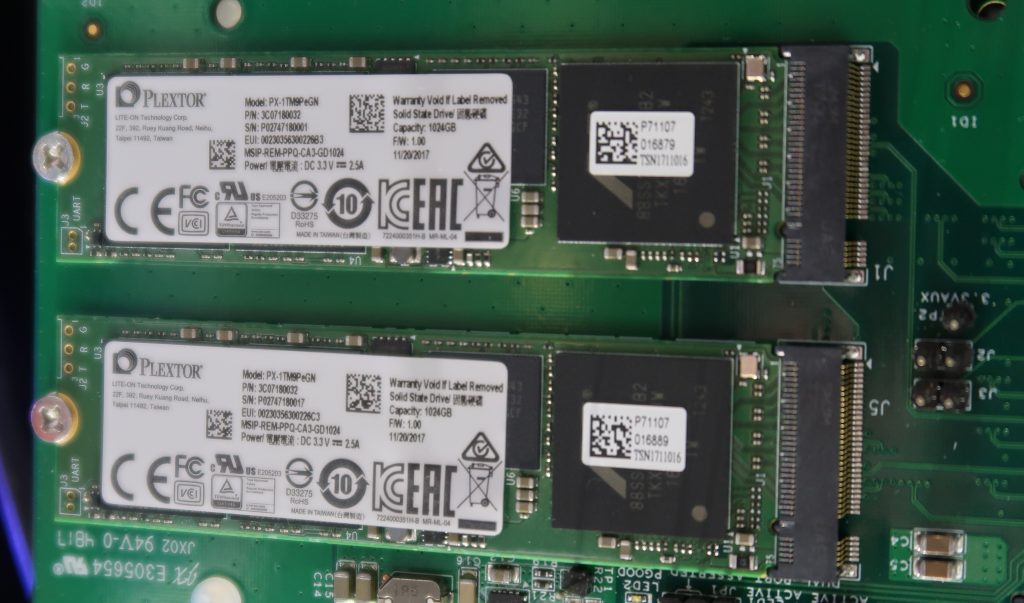 To clarify, the M9Pe Extreme is actually made up of 4x M9Pe SSDs in virtual RAID0 configuration on the Marvell 88NR2241 controller. The fact that the M9Pe has 4x SSDs within would likely be transparent to the users in the final product, as it should appear as a single SSD unit connected with a full sized PCI-e interface.
Fay Ho, Senior Director for Brand Division, LITE-ON Technology Corporation, said, "Continuing Plextor's outstanding capability in the high-speed storage devices, the M9Pe Extreme, as the name states, delivers unprecedented extreme high-speed performance, making a new record in consumer SSD read/write speeds. With high quality components and excellent performance boosting technologies, PC gaming experience, for one, will never be the same."
Nigel Alvares, vice president of SSD and Data Center Storage Solutions at Marvell, said, "Marvell and LITE-ON have a longstanding relationship of SSD collaborations and we're excited to expand it by enabling their innovative M9Pe Extreme SSD with our 88NR2241, the industry's first NVMe switch. Our intelligent NVMe switch technology combined with Plextor's storage expertise delivers a groundbreaking solution to meet the increasing storage demands of emerging high-performance client and edge applications."
With the high performance provided by the M9Pe Extreme solution, prosumers, professionals and PC gamers should be able to reap the benefits of performance boost, therefore increasing their productivity significantly.