Hong Kong — June 29, 2018 — Today, Ubisoft® announced that The Crew® 2, an action-packed motorsports game that unites the thrilling racing elements on land, air and sea, is now available worldwide on the PlayStation®4 computer entertainment system, the Xbox One family of devices including the Xbox One X and Windows PC. The Crew 2 will support 4K display and provide enhanced graphics on both PS4 Pro and Xbox One X platforms. The game is rated T for Teen and is available for a suggested retail price of $59.99.
Developed by Ubisoft Ivory Tower,* a studio based in Lyon, France, The Crew 2 will let players experience the thrill of the American motorsports spirit inside a fully redesigned USA. The game's playground pushes physical boundaries to let driving and open world fans test their skills in nonstop competition and exploration. From coast to coast, drivers will explore America and compete to become the greatest motorsports champion by dominating the motorsports scene on land, on the water and in the air, and by collecting a wide variety of exotic and offroad cars, bikes, boats and planes. They will find challenges and inspiration among four different motorsports families: street racing, off-road, pro-racing and freestyle, and will be given a broad set of options among a wide selection of vehicle types.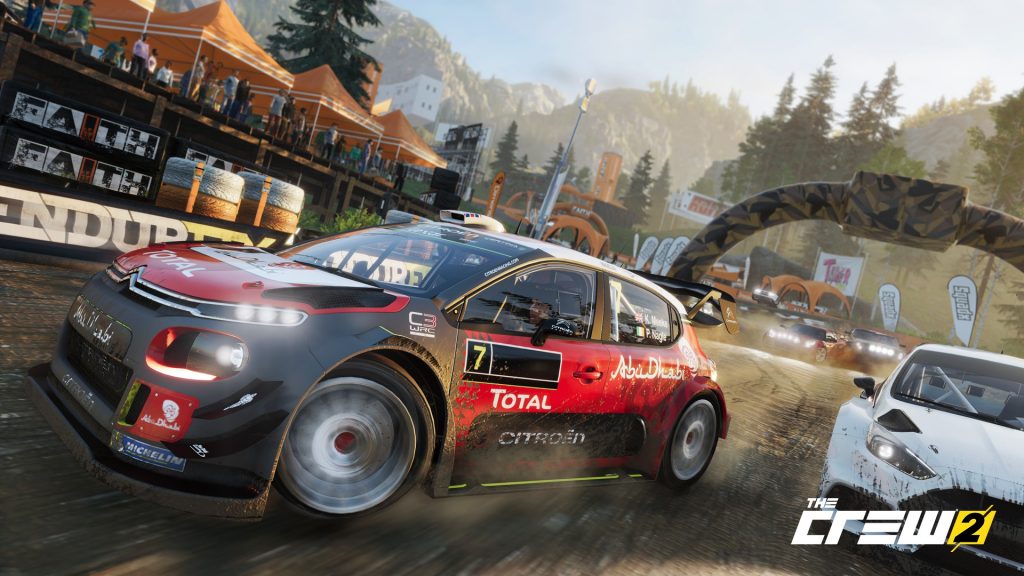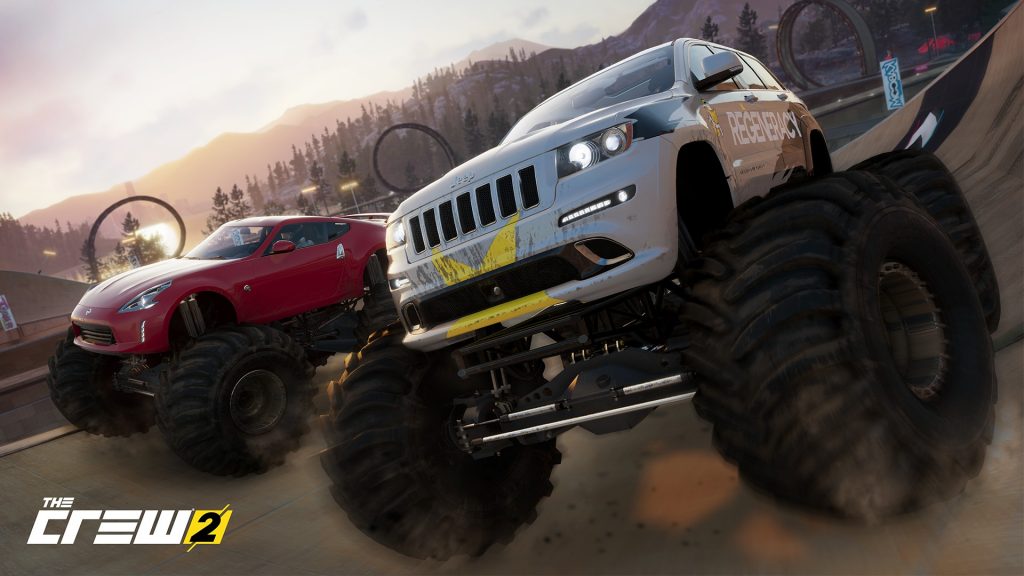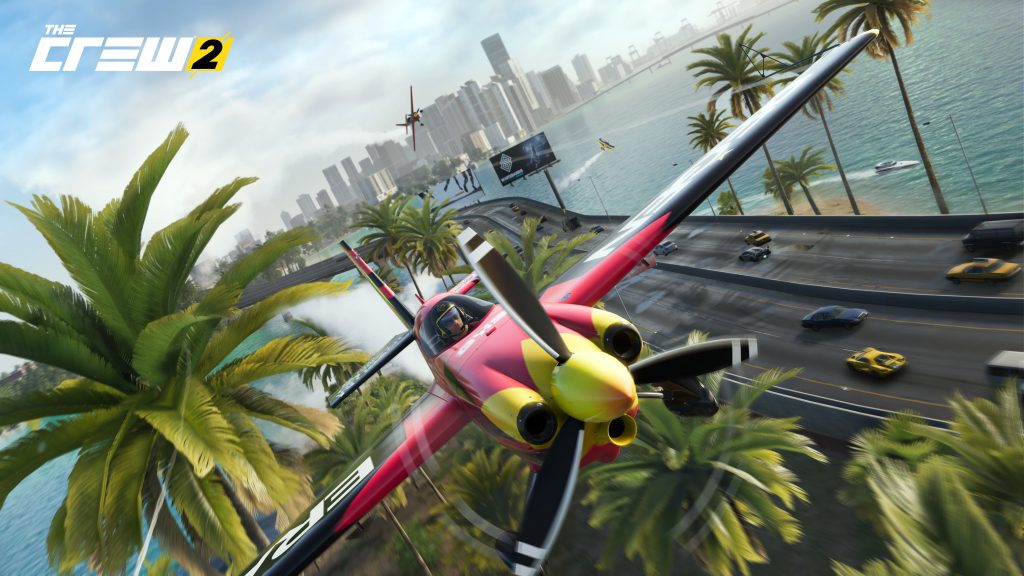 "The Crew 2 returns this year letting players revel in the American driving experience," said Ahmed Boukhelifa, managing director of Ubisoft Ivory Tower. "In this iteration, we've enhanced the experience in all ways possible, allowing players to realize their potential in an exhilarating open world, through an unprecedented variety of challenges, wide exploration, intense competition, races and crazy stunts."
Adding to the excitement, players have the ability to switch between controlling air, land and sea vehicles instantly depending on the terrain with the game's Fast-Fav feature. The Crew 2 is playable with up to three friends on the same platform in four-player co-op, or in single-player. The launch of The Crew 2 comes after an open beta period where players were introduced to the first two levels of progression of the game.
The launch is only the beginning of the journey for all motorsports addicts, as the development team is committed to introduce ample new content through regular updates in the months ahead, including new disciplines, events, vehicles and more. For more information on The Crew 2 post-launch plans, please visit: https://news.ubisoft.com/article/the-crew-2-season-pass-and-free-post-launch-content-revealed
For the latest news on The Crew and all of Ubisoft's games, please visit news.ubisoft.com
For more information about The Crew 2, please visit thecrewgame.com/ and please follow us on Facebook at facebook.com/thecrewgame.usa and on Twitter at twitter.com/TheCrewGame or hashtag #TheCrew2.
Please follow us on Facebook at facebook.com/UbisoftSEA and on YouTube at youtube.com/UbisoftSEA for more Ubisoft excitements and updates.
*Associate studios include Ubisoft Bucharest, Ubisoft Paris, Ubisoft Shanghai and Massive, a Ubisoft studio.
ABOUT UBISOFT
Ubisoft is a leading creator, publisher and distributor of interactive entertainment and services, with a rich portfolio of world-renowned brands, including Assassin's Creed, Just Dance, Tom Clancy's video game series, Rayman, Far Cry and Watch Dogs. The teams throughout Ubisoft's worldwide network of studios and business offices are committed to delivering original and memorable gaming experiences across all popular platforms, including consoles, mobile phones, tablets and PCs. For the 2017–18 fiscal year Ubisoft generated sales of €1,732 million. To learn more, please visit www.ubisoft.com.
© 2018 Ubisoft Entertainment. All Rights Reserved. The Crew logo, Ubisoft, and the Ubisoft logo are registered or unregistered trademarks of Ubisoft Entertainment in the US and/or other countries.