Singapore, 29th June 2018 – Sony Interactive Entertainment Hong Kong Limited Singapore Branch (SIES) announced today that the localized version of "FIREWALL ZERO HOUR" will be released on 28th August, 2018. The suggested retail price (SPR) of SGD 54.90 for blu-ray disc and SGD 50.90 for download version.
"PlayStation®VR Aim Controller <FIREWALL ZERO HOUR> Bundle Pack" will also be available on 28th August at a SRP of SGD 129, which includes a PlayStation®VR software "FIREWALL ZERO HOUR" and a "PS VR Aim Controller".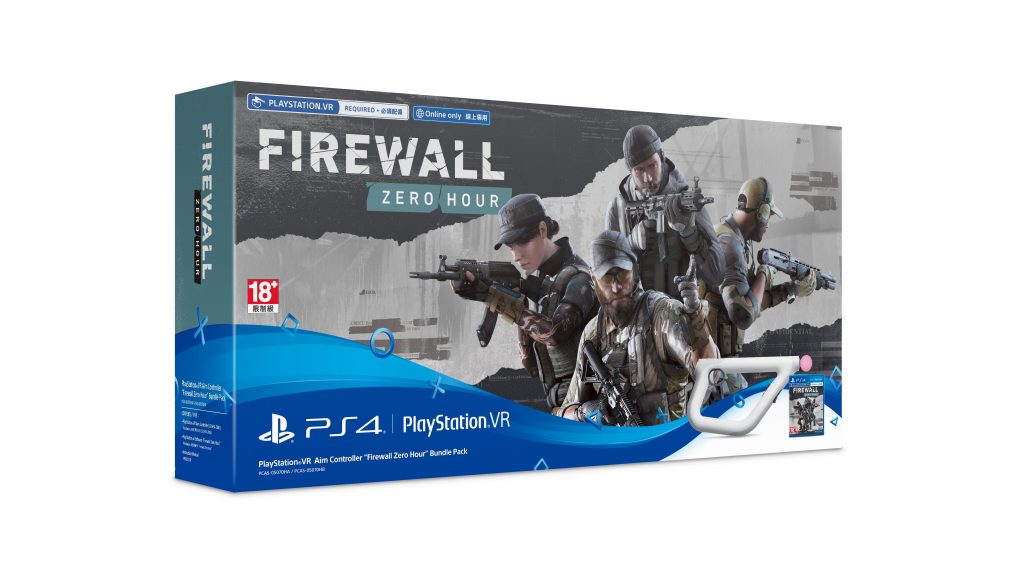 The "PS VR Aim Controller" simulates the look and feel of a weapon in your hands right down to the virtual scope and built in haptic feedback. "FIREWALL ZERO HOUR" is fully supported the DUALSHOCK®4 wireless controller.
Overview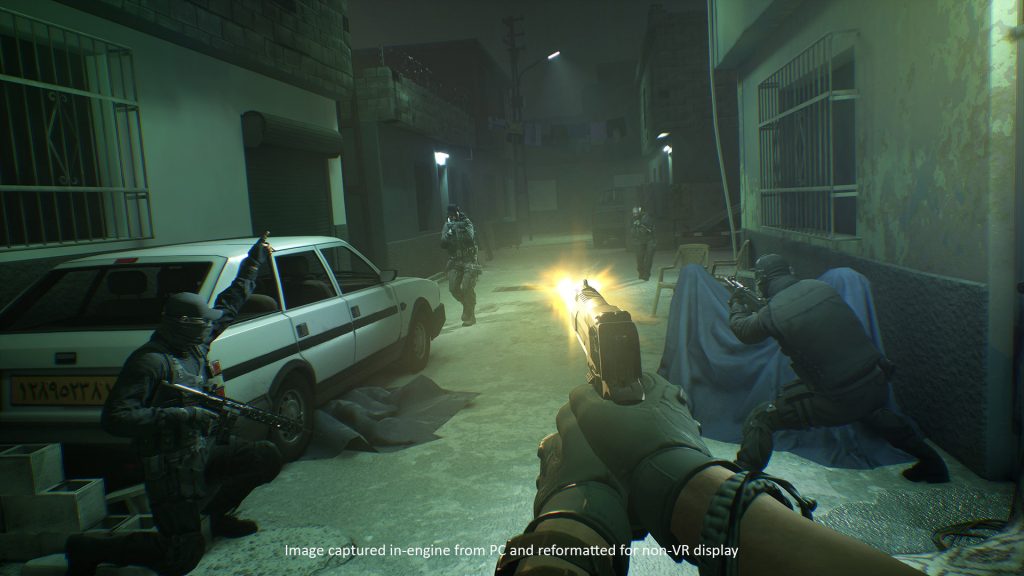 You can enjoy 4 to 4 online FPS with PlayStation®VR. In 'FIREWALL ZERO HOUR,' you become a mercenary soldier hired by an anonymous contractor, and go into the world of combat, fighting for a confidential data.
During the mission, players will be informed of what the objectives are and where the confidential data is located. Once you have accomplished the mission, you will receive your reward.
<Attack Objective>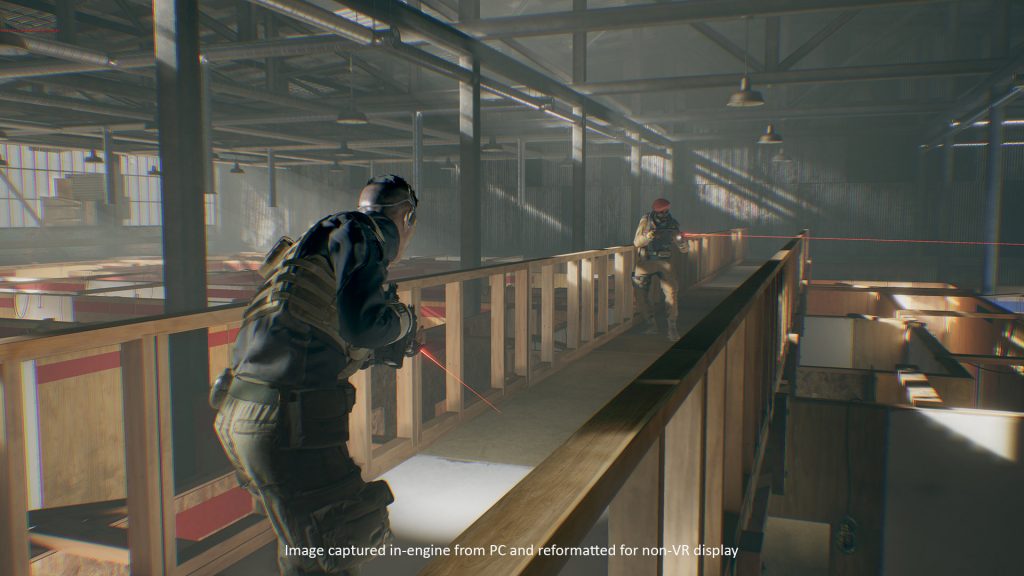 Locate the "Firewall Access Point" and hack it to access the confidential data.
<Defense Objective>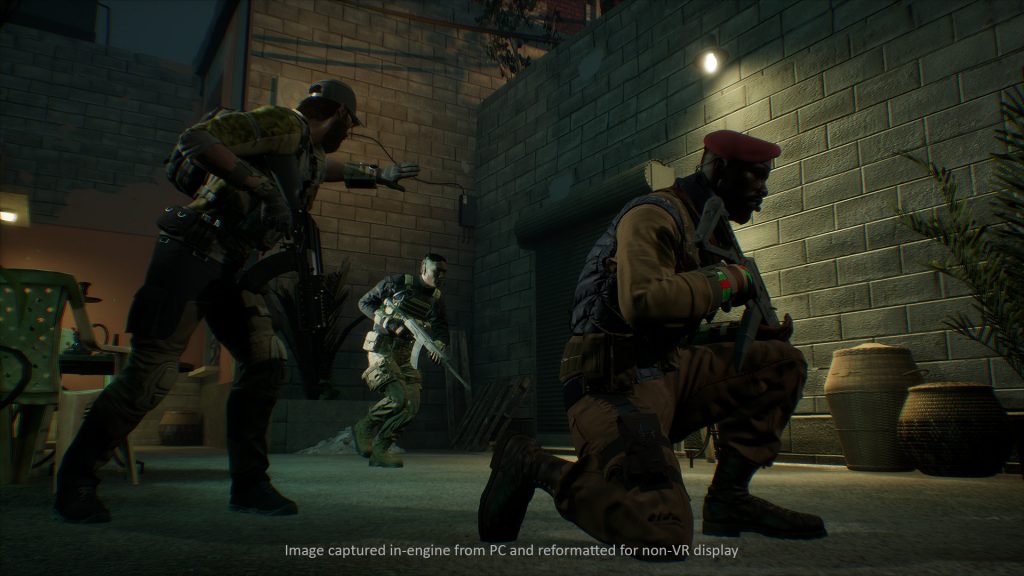 Protect the "Firewall Access Point" from being hacked by the attacking side. Use the latest equipment and team coordination to attack and defend. The winning team will gain experience points and in-game currency. By using these experience points and in-game currency, you can unlock and purchase new mercenary characters, weapons and equipment.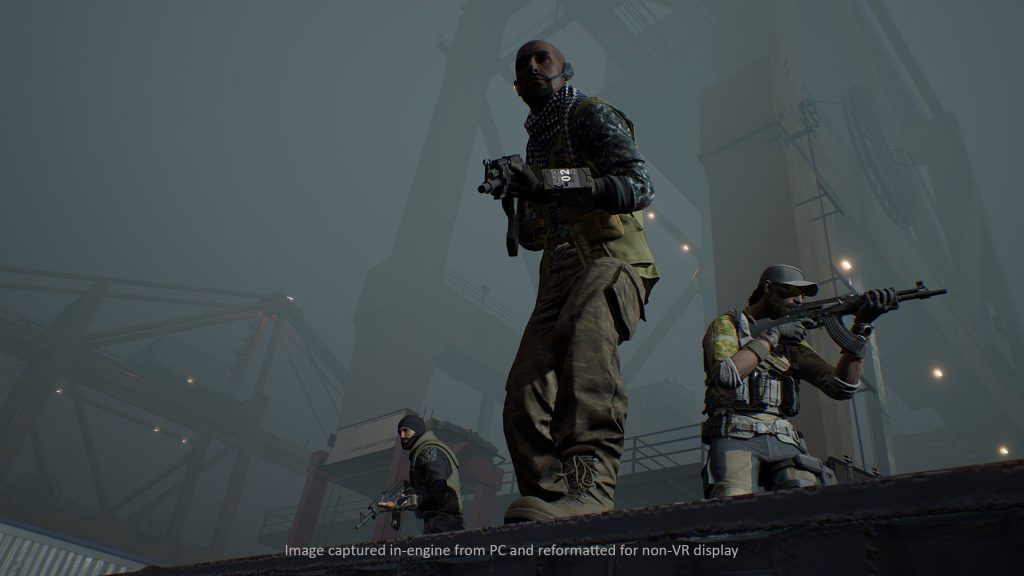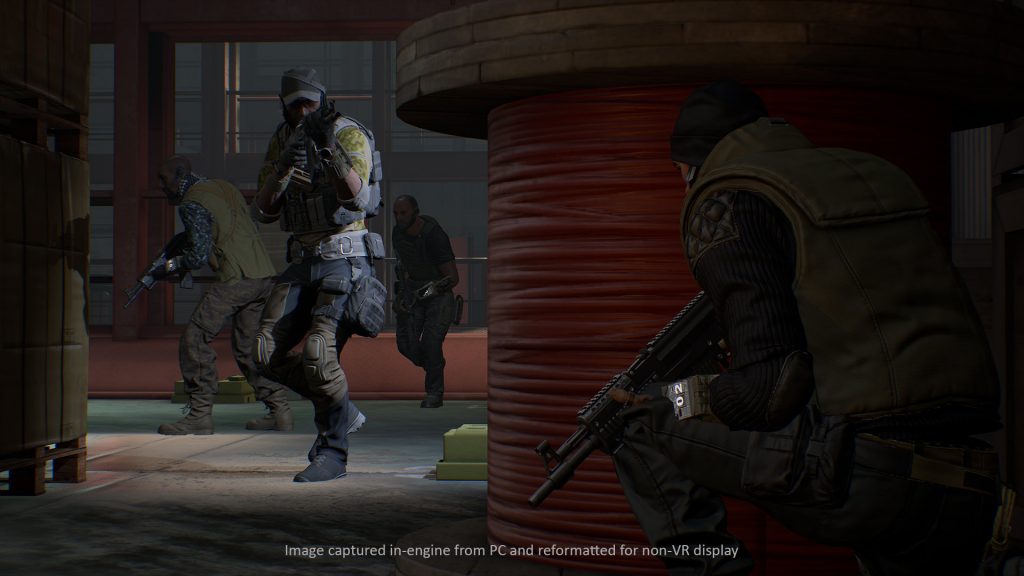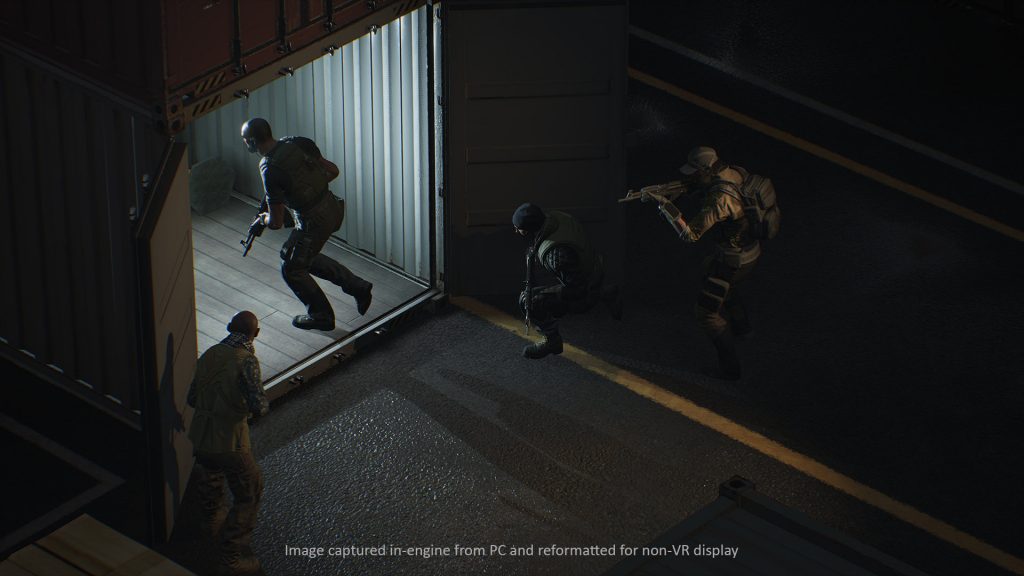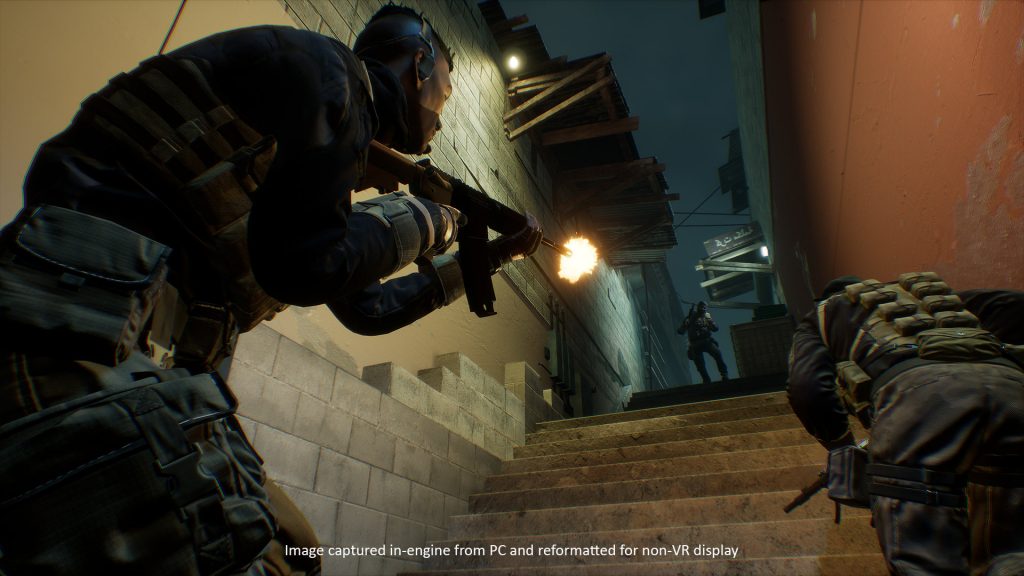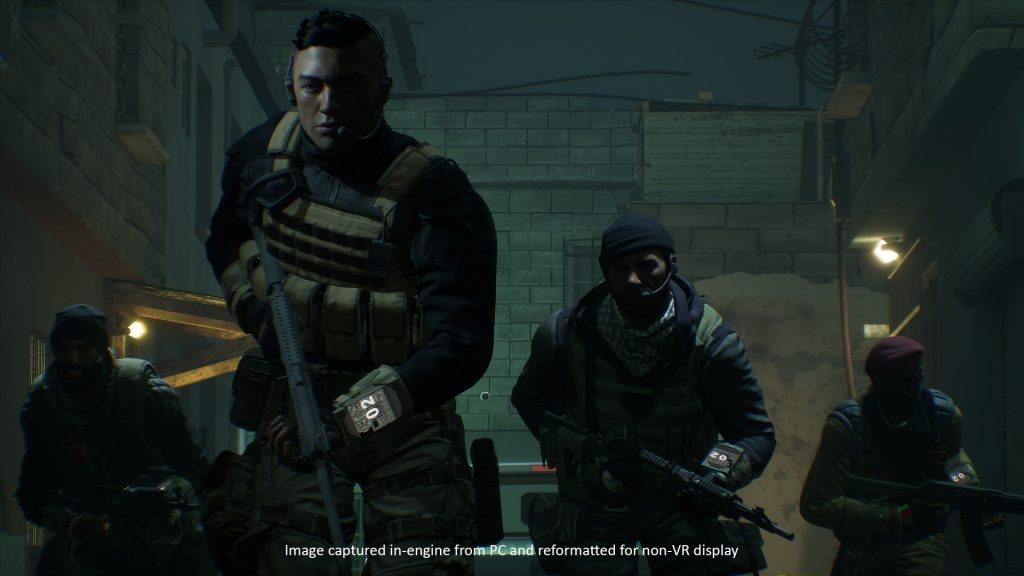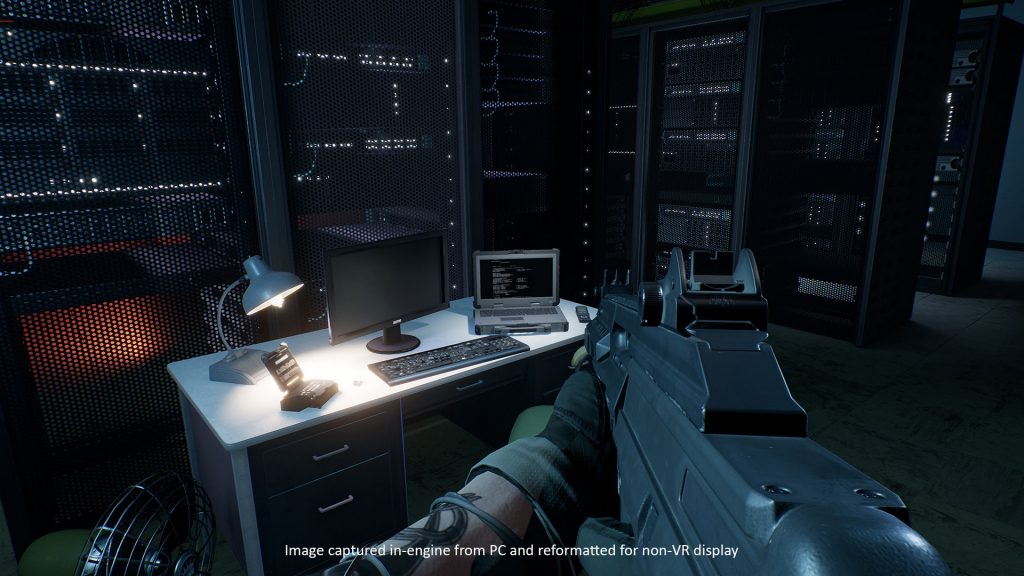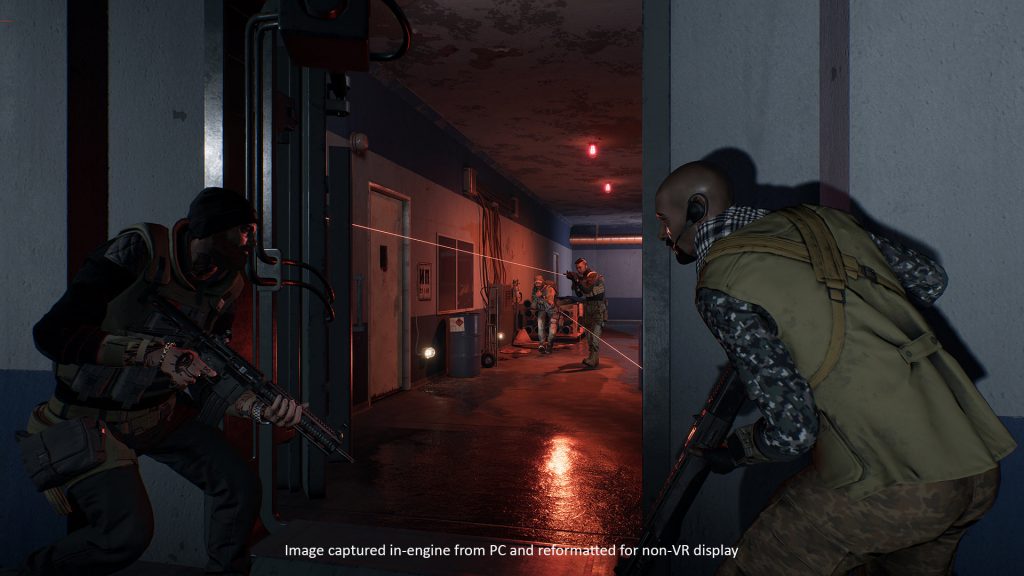 *Internet connection required for all game modes.
Multiplayer modes require active PS Plus membership.
©2018 Sony Interactive Entertainment LLC. Developed by First Contact Entertainment.
"PlayStation" and "DUALSHOCK" are registered trademarks of Sony Interactive Entertainment Inc. "PS4" is a trademark of the same company.  "SONY" is a trademark of Sony Corporation. All other trademarks are property of their respective owners.
*Please note that the information listed in this Press Release is subject to change without prior notice.