Taipei, TAIWAN – MASTER XP, the new Cooler Master's subsidiary brand, is pleased to announce the launch of the website www.masterxp.com along with logo and brand identity. MASTER XP (eXPerience) combines the world of gamification (taking game mechanics and applying them to other web properties to increase engagement), with two strategic areas of focus: Entertainment and Communication, to bring to life some of the most unforgettable gaming experience events.
BUSINESS SCOPE
In the context of the ever-growing market environment of Generation Z (the generation of those born between 1997 and 2010, also known as Zoomers, succeeding Millennials and preceding Generation Alpha), Master XP is committed to the concept output of "brand + innovation + immersive experience", in order to create greater exposures from exciting events and engaging programs to attract larger crowds of Gen Z.
Master XP also provides full degree Marketing Service, from online to offline, with the integration of new technology, combined with Entertainment and Communication to create maximized ROI.
Mission: To form a strong interaction and engagement platform with the young generations by integrating various gamification methods
Vision: Creating a cross border communication channel through entertaining and immersive gaming experiences
Master XP is working with partners to formulate and build new industry standards, and strive to achieve brand innovation, provide immersive experience, and customer first.
"We are experiential thinkers able to pull off brilliant ideas & turn things around into an on-ground masterpiece. MASTER XP focuses on custom-designed events to create a gaming platform for brand communication & positioning; thus, we strongly believe in creating experiences that activate brands, businesses and customers. We are thrilled to debut our company website to our clients who are looking for a valuable partner to expand their business with a bend of Technology, Innovation… and Fun", said Matteo Stracciari, MASTER XP's General Manager. "This website truly enhances our mission and the overall experience with our new brand as a whole".
What is eSport… for US!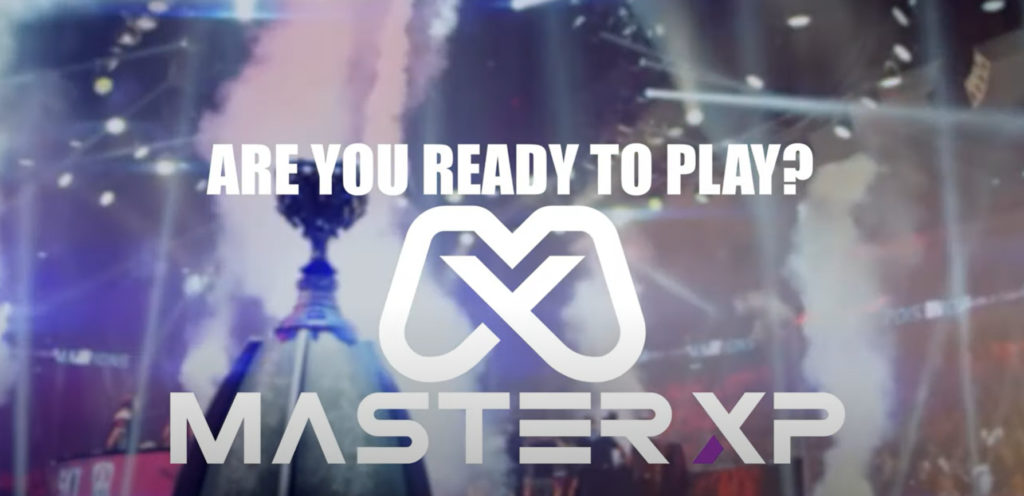 WHY TO CHOOSE MASTER XP?
Having crafted experiences across the world, thanks to the Cooler Master DNA, MASTER XP brings to the table an unparalleled global understanding of technology and infrastructure which are at par with the best in the world.

Different than the ordinary, engaging the market with a more exciting approach:
Creating an immersive experience
Integration among gaming, tech, and brands
Communication with the new generations
LOGO AND VISUAL IDENTITY
The fonts of logo are modern and steady, which elucidates MASTER XP's brand conception of "energetic & playful"; logo will allow flexible use and will be outstandingly recognizable in digital medias.
To date, the logo has been white with a slight area of purple on the plinth of letter X, to remind that MASTER XP is a rib of the Cooler Master family.

"Adapted to reflect our core values, our visual identity signifies the way we do business: we believe that being playful, fun, energetic, openminded, curious and challenging are an equally important part of our brand identity", said Bhavna Tewari and Rocco Lin, MASTER XP's Business Developers.
THE WEBSITE
Providing a fully responsive experience to create a valuable, user-centric and responsive resource across all platforms and devices, the design of the website creates a clear customer journey, that allows visitors to learn and locate valuable information about MASTER XP solutions in order to maximize their company's ROI.
For more information, visit www.masterxp.com