The world went wild when the very first smartphone with a display refresh rate with above 60Hz was released by Razer. Not only did this change the landscape in mobile gaming, it actually brought about groundbreaking improvements instead of minor ones that we are used to nowadays.
Even then, it still left much to be desired. Phones were still overheating and thermal throttling. These affected the battery life in the long run, while the chipset was unable to perform at its fullest. There had to be something done, and ASUS has delivered to us in this regard!
Introducing ASUS's very own ROG Phone. This gaming smartphone comes with a 4000mAh battery and is compatible with ASUS's HyperCharge and Qualcomm's Quick Charge. It is also the smartphone with the world's first 3D vapor-chamber cooling system – called "GameCool". It is great that ASUS managed to bring this feature from their laptops.
GameCool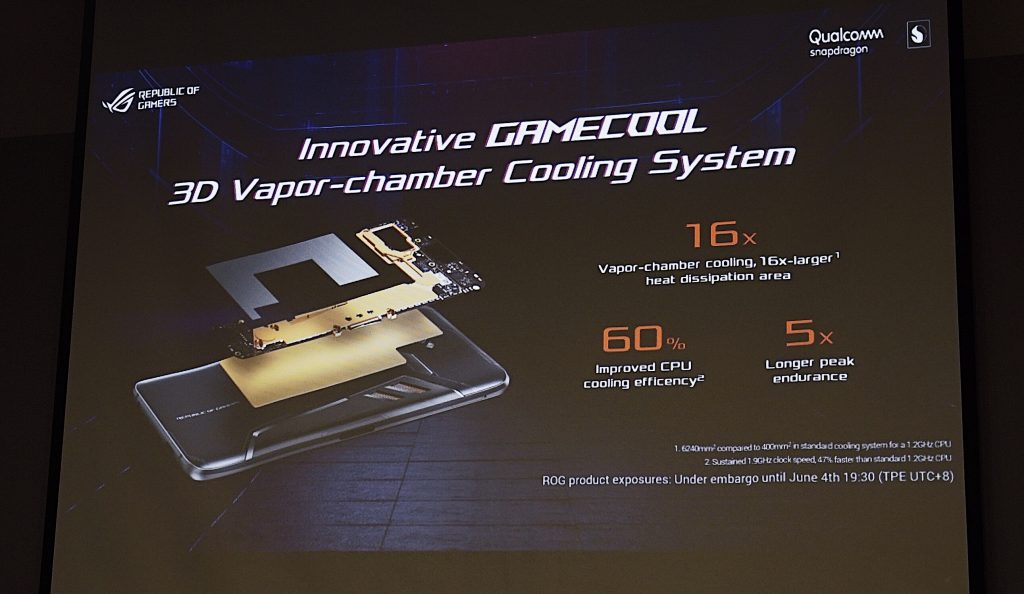 To understand how GameCool works, we have to take a look at the 2 main aspects – 3D and Vapor-Chambers. The 3D refers to the usage of heat pipes with a liquid of high heat conductivity for efficient cooling. As the ROG Phone heats up while gaming, the liquid will evaporate, taking the heat up to the cooler part of the device and cools down the device. On the other hand, the Vapor-Chambers works by flattening the entire heat pipe onto the components. This allows the heat to spread evenly around the ROG Phone's body.
Combining the two, allows any heat produced by the gaming smartphone to spread out evenly and be quickly dissipated. Instead of racing with a bunny that can barely run 10 meters without resting, now imagine it having a stamina of a horse. That is what ASUS did to the smartphone gaming scene in general. For more on how much this actually helps to reduce the temperature of the Snapdragon 845, do stay tuned.
Improved Gaming Experience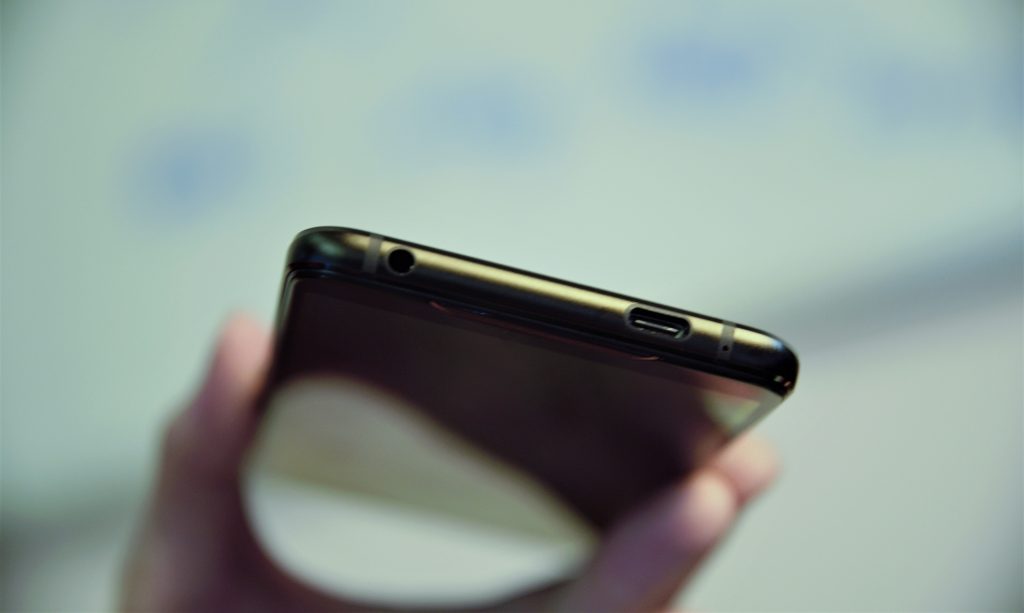 When it comes to gaming on a smartphone, the way it is handled can largely affect the user experience. The ROG Phone has several means to improve this aspect. It is designed for gaming in landscape with its ports located at its side and out of the way of the user. Speaking of out of the way, the device also features "X mode" which kills background apps and prevents other apps from interrupting your gameplay.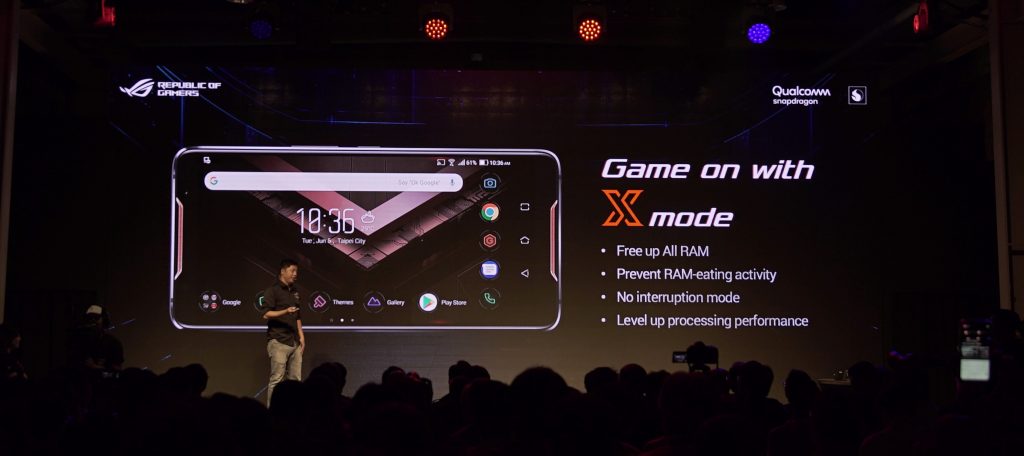 Not to be bested by its competitor, ASUS also included an AMOLED display with HDR support and a refresh rate of 90Hz. Even though it is a tad slower than the Razer Phone, it comes with a minute response time of 1ms. This ridiculous responsiveness would help aid in gaming where accuracy and speed is of utmost importance. Adding insult to injury, it also uses Ultrasonic AirTrigger touch sensors that are located near the four edges of the phone. These acts as additional buttons, like the R1 and R2 buttons on controllers and can also be mapped to custom controls too.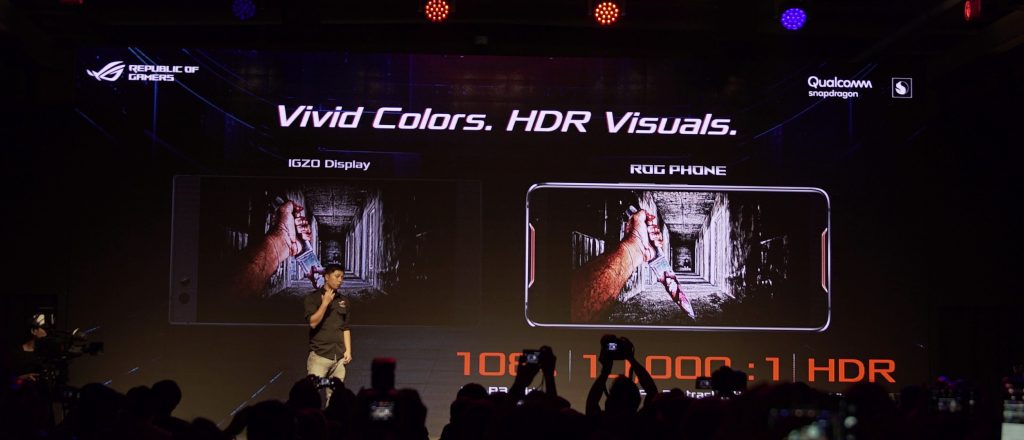 Not to mention, the ROG Phone comes with the top of the line Snapdragon 845 chipset. What makes the Kryo CPU within it special is that those are speed-binned to achieve 2.96GHz. This results in unrivalled mobile gaming performance on the mobile. The ROG Phone also includes 8GB RAM and up to 512GB for internal storage.
Accessories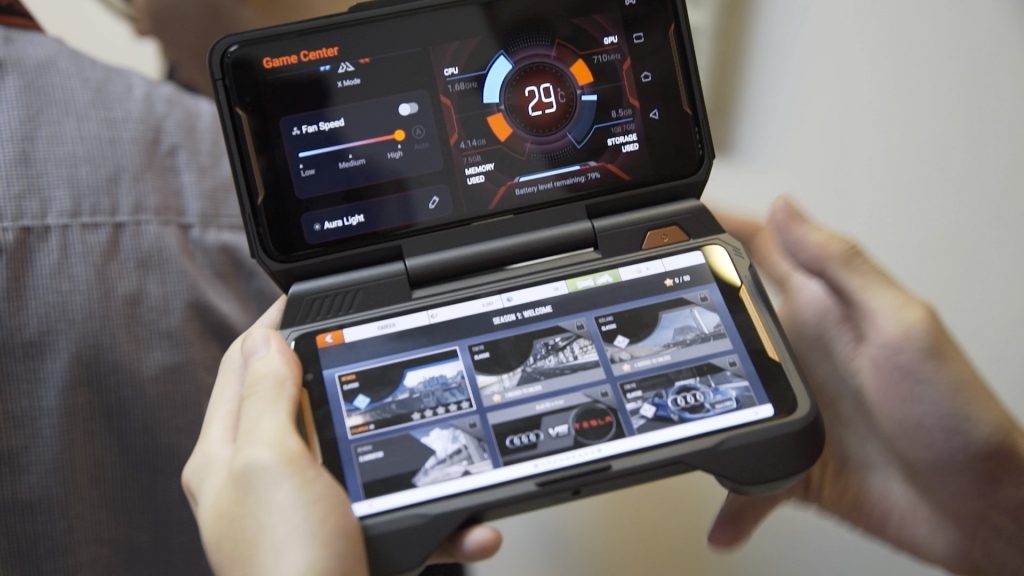 The experience of gaming on any smartphone is still limited by its form factor. Almost all smartphones have less-than-stellar gaming ergonomics as there is little to grip the device with. Not to mention, all of the interaction options are mainly the touchscreen. Most people would know that the touchscreen is no place for proper gaming.
That is where the TwinView Dock comes in. In a form factor like the Nintendo 3DS, it has a secondary display on the dock itself. Simply slot the ROG Phone in, and the analogue sticks and buttons (even L1/R1), and 6000mAh battery is ready for use. Although there are no games currently ready to take full advantage of both screens, users can still display 2 apps/games at once. Usage can include video streaming or video calling while playing a game.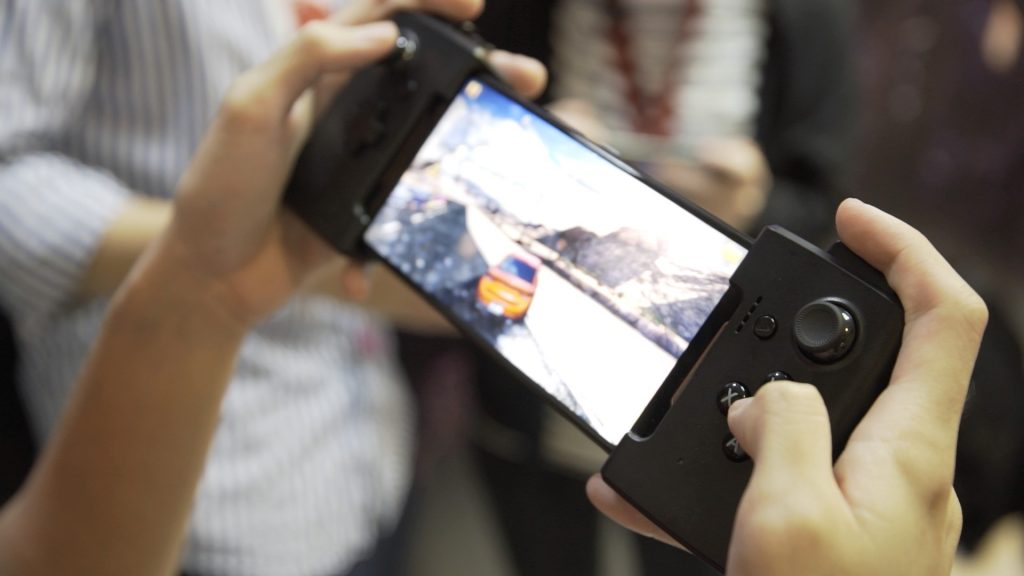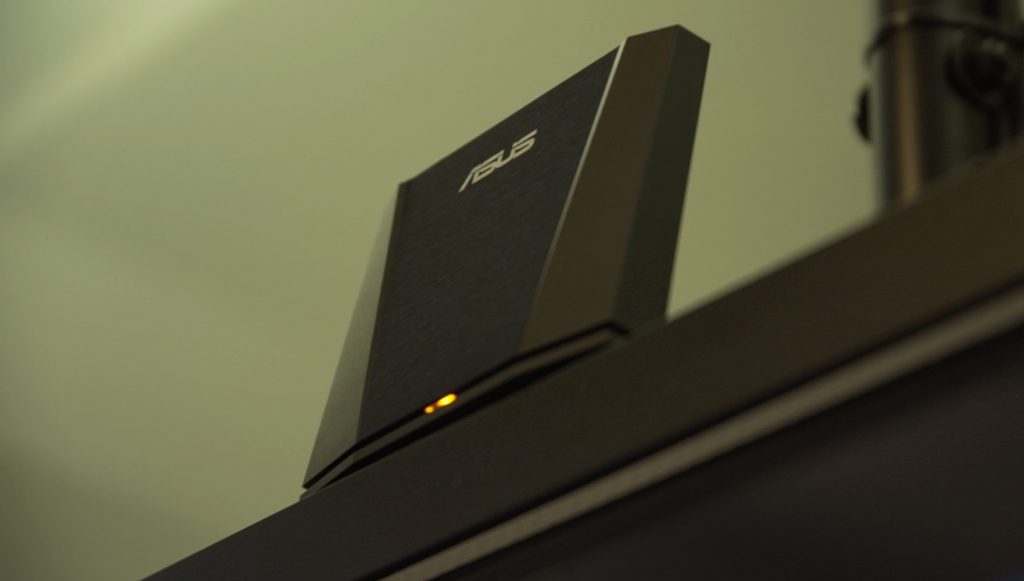 If gaming at home is more of your style, the WiGig Dock is also available. The WiGig Dock acts as the controller (which looks awfully similar to the Nintendo Switch) and attaches to the ROG Phone. It also comes with a separate dongle to stream your game to any TV in your living room. ASUS so features under 20ms of latency and there was no noticeable lag during our time with it.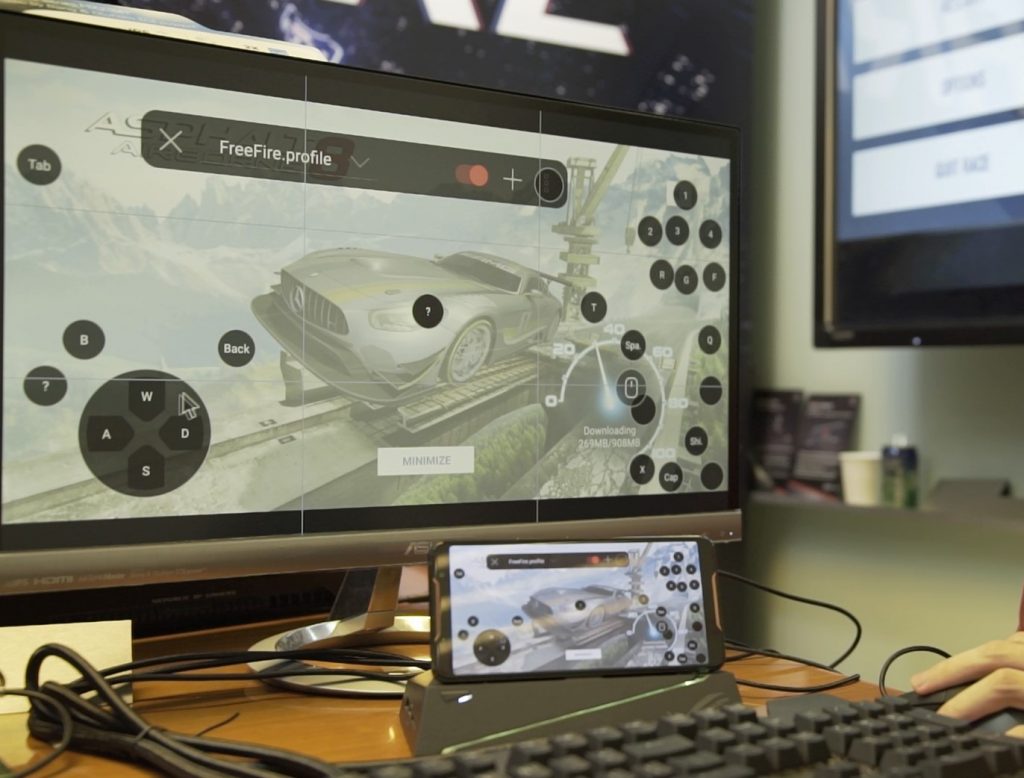 On the other hand, if a mouse/keyboard combo is more of your style, the Desktop Dock is available to allow a host of different USB input devices and a HDMI output for gaming… like a desktop!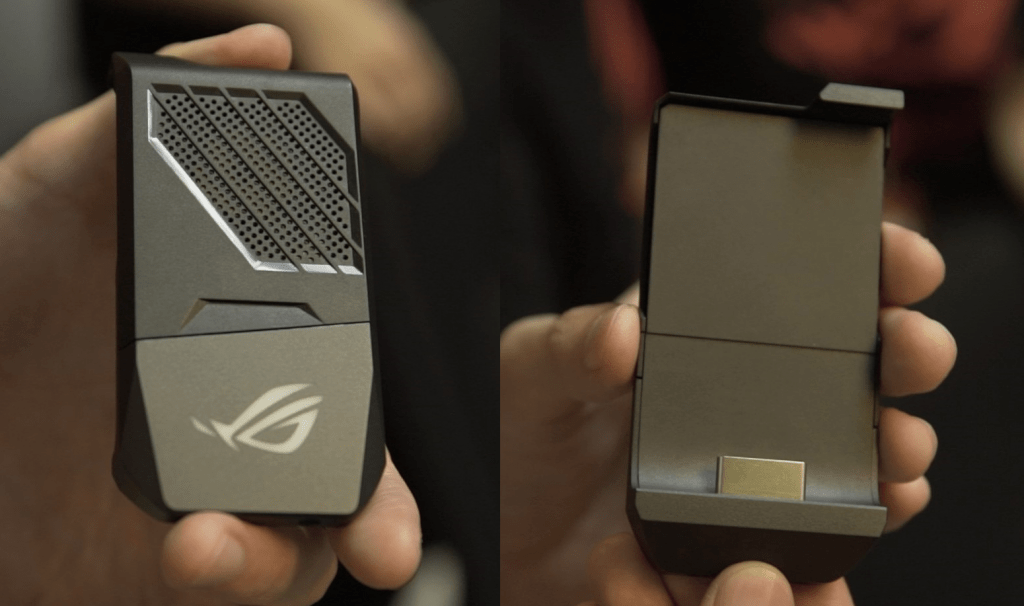 In the overarching theme of cooling, both the TwinView Dock and an AeroActive cooling accessory is available for owners to keep their devices running at 100%. Both comes with a fan and vent for dissipating heat too.
When and Where can you get it?
Unfortunately, the ROG Phone's pricing and availability date is not yet known. Do stay tune for further information!