GIGABYTE's last announcement was about the next-gen compatible X-Gen series motherboards for Z790 but it seems like it is not limited to the flagship tier as the B760M also gets one new addition to the lineup.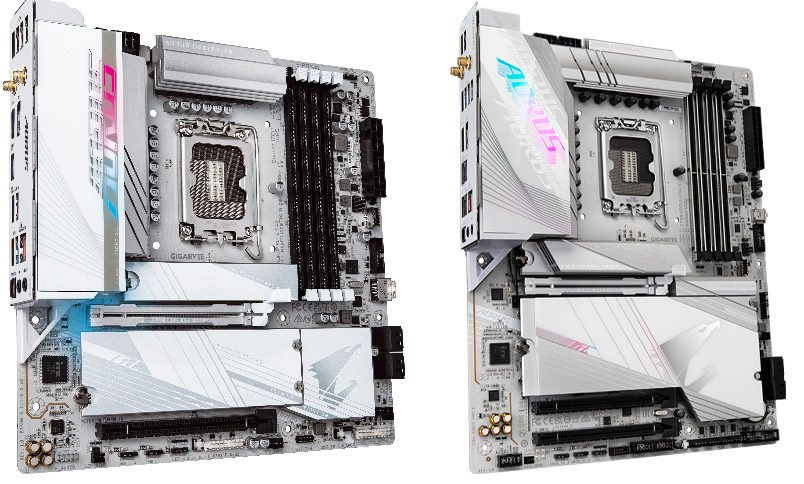 Coming in fan-favorite aesthetics of full white, the B760M AORUS ELITE X AX and Z790 AORUS PRO X take everything up a notch through color-matched solder masks and all the RGBs.
As the previous post mentioned, the M.2 EZ-Latch Click + M.2 EZ-Latch Plus + PCIe EZ-Latch (Plus) makes installation and removal of the SSDs, heatsinks, and GPUs a breeze while the Sensor Panel Link makes routing super easy now.
You'll also get top-of-the-line RAM kit support like DDR5-8266 in XMP and even higher speeds if you know how to tune them.
As the name speaks, everything funneled into each of these boards is gonna be top tier. Starting with RAM support, you'll get DDR5-8266 in XMP from the get-go and potentially even higher as more validated kits come out. It is further supplemented by Back Drilling Technology for enhanced signal integrity so that your system won't just crash off a little tuning.
More information about the duo can be acquired on the official website.