Intel has finally confirmed the news of the death of Intel Core "i" with the new client branding taking over starting with the upcoming Meteor Lake CPUs.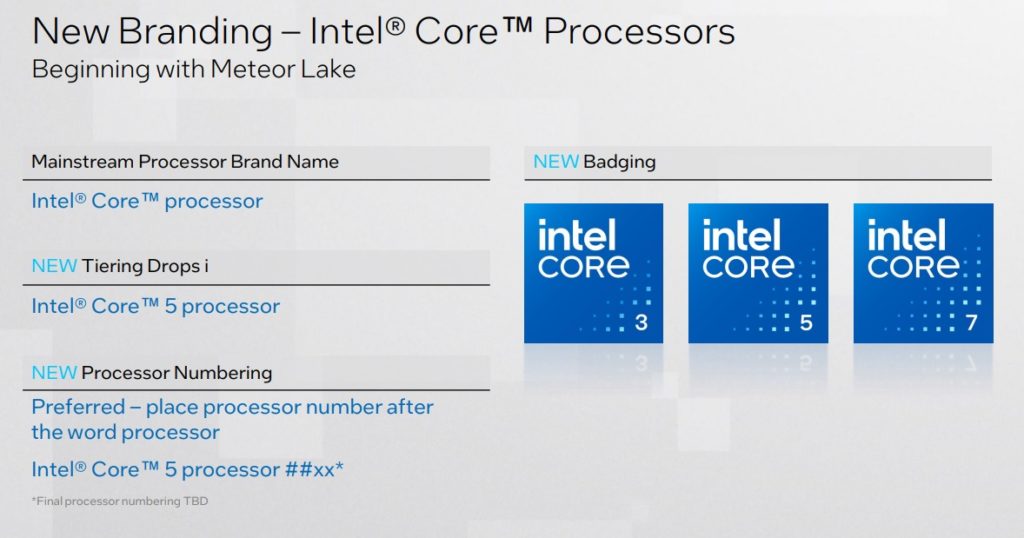 Citing official statements, since this is a new consumer-level chip manufactured under the new Intel 4 process node, Team Blue essentially wanted to start something new as they are experiencing some sort of "identity mixed up".
What they meant by that is that through market research, they've found that it is the word "Core" landed association with Intel rather than the "i" since small "i"s are the signature of Apple across multiple kinds of products.
As such, they are forgoing that and instead, moving to the naming of Intel 3/5/7/9 with the more powerful SKUs getting the Ultra extension.
However, this move solely ditches the use of the "i" before the numeric tiering while the alphabet-based categorization like K, HX, H, P, U, etc, will remain to clearly distinguish the power levels, core counts, and other parameters.
In the end, the new names beginning the Meteor Lake series will be Intel Core Ultra and Intel Core.
On the other hand, the Intel Evo Edition platform, Intel vPro Enterprise, and Intel vPro Essentials will continue as a sub-label/certification dedicated to commercial and business systems.