Microsoft has announced all the AI goodness that will be coming to its search engine Bing and browser Edge in the near future.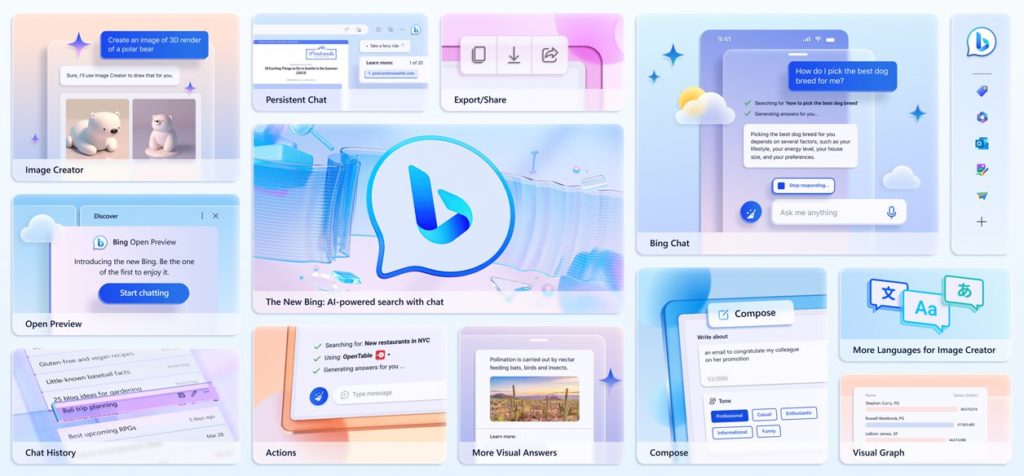 For one, the new GPT-4 powered Bing will officially enter the Public Preview phase and no longer requires entry to a waitlist so that everyone will be able to harness the power of the LLM. Aside from full access, Bing will now deliver answers in a visual form if possible such as charts and graphs in addition to point forms and whatnot so you can quickly glance through and obtain the information you need.
Image Creator in Bing will have more languages at 100+ so you can create images in your native language and speaking of images, one may initiate a search with an image, and through the power of multi-modal AI, results delivered to you will be more precise and accurate.
Now let's add Edge into the mix. Soon, users will be able to maintain access to chat history and also share/export them to pick up previous chats in Bing or refer past inquiries in another machine. Summarization of long documents in the form of PDFs or websites is improved to help users quickly consume large amounts of text content.
Additionally, more Edge actions will be made available in the coming weeks while 3rd-party plugins will be built into Bing that will leverage other applications to provide a true AI-powered assistant experience.