Jabra, the world's leading professional audio brand, has introduced new products in its Evolve series of headsets and its Speak line of conference speakers, designed to empower the modern hybrid worker.
Evolving hybrid work with the new Evolve2 range
The new Evolve2 range includes the Evolve2 65 Flex and Evolve2 mid-range headsets, Evolve2 50 and Evolve2 55, which provide optimized sound for professional use and music, allowing users to seamlessly switch between work and leisure activities without changing headsets.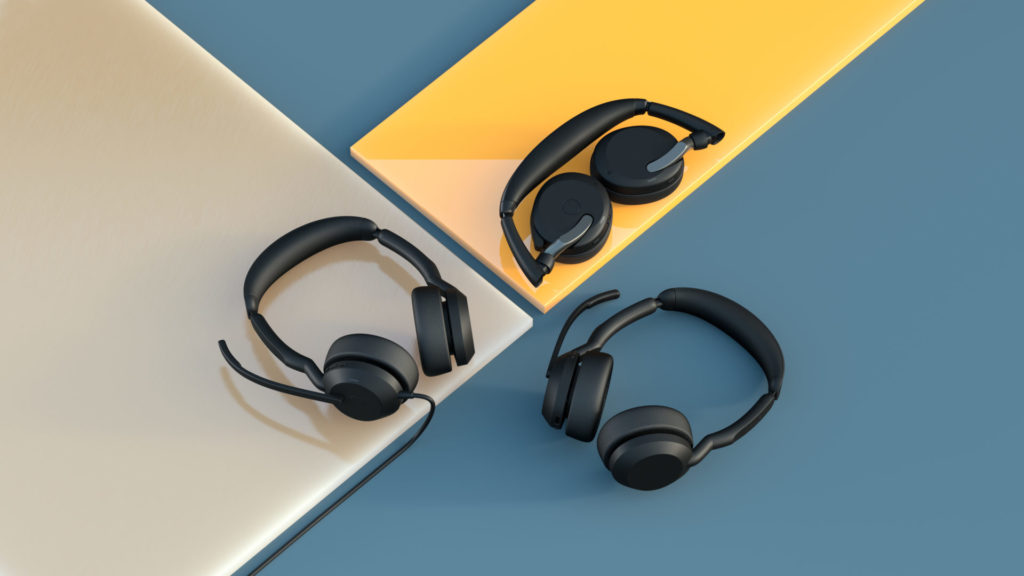 The standout feature of the Jabra Evolve2 65 Flex is its unique fold-and-go design, featuring a collapsible hinged headband, slimmed-down earcups, and a shorter hide-away boom arm. This design ensures that users can be clearly heard even in noisy environments, thanks to its powerful chipset, advanced digital algorithm, and beamforming Jabra ClearVoice microphones.
The headset also boasts best-in-class Hybrid Active Noise Cancellation (ANC) and close-fitting memory foam earcups that effectively seal out external distractions. Furthermore, the Jabra Air Comfort technology and flexible earcups that rotate with the user's movements make the headset exceptionally comfortable, even during prolonged use.
Jabra is also expanding its range of professional headsets with Active Noise Cancellation (ANC) to include the wireless Evolve2 55 and the corded Evolve2 50. These headsets feature powerful ANC with a unique acoustic chamber design, 28mm custom speakers, and a specially designed chipset for speech-separating, along with two premium noise-cancelling microphones.
Making hybrid work life sound better with
the new Speak2 range

In addition to the Evolve series, Jabra's Speak line of conference speakers is also getting an upgrade with the introduction of the Speak2 range. Engineered specifically for the needs of busy hybrid workers, the Speak2 range offers intelligent speakerphones that excel in various scenarios, including conference meetings, direct calls, streaming media, and presentations. The Jabra Speak2 75, in particular, stands out with its custom-designed Microphone Quality Indicator, featuring a 360-degree light ring that shows users how well their voice is being picked up by the microphones, ensuring a professional audio experience regardless of the work location. The Speak2 range also offers options for both wired and wireless connectivity, providing flexibility and portability for users on the go.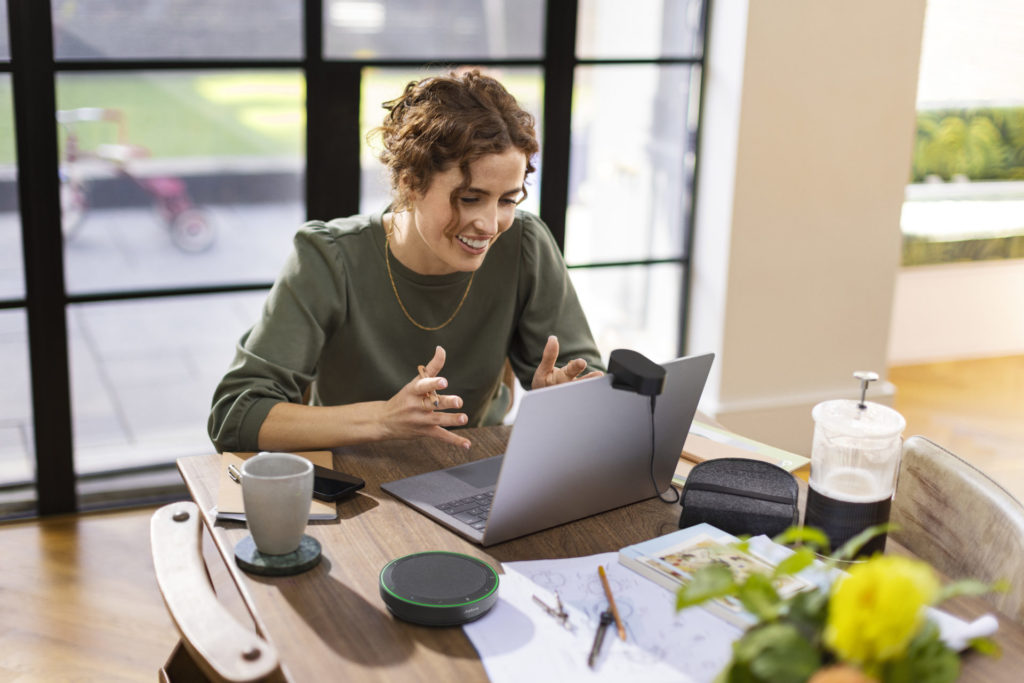 All products in the Evolve2 and Speak2 ranges are certified for leading virtual meeting platforms, such as Microsoft Teams, Google Meet, and Zoom, ensuring seamless compatibility with popular communication tools. Holger Reisinger, SVP for Enterprise Solutions at Jabra, states that these new audio tools are designed to elevate flexible working to the next level, providing optimized experiences that enhance the performance of modern office workers in any hybrid meeting.
Pricing and availability
Evolve2 65 Flex MSRP S$518
Evolve2 55 Stereo MSRP S$424
Evolve2 50 Stereo MSRP S$314
Find out more about Jabra Evolve2 65 Flex at www.jabra.sg/evolve2-65-flex
Find out more about Jabra Evolve2 55 at www.jabra.sg/evolve2-55
Find out more about Jabra Evolve2 50 at www.jabra.sg/evolve2-50
Speak2 will be available from April 2023.
Speak2 75 MSRP S$573
Speak2 55 MSRP S$294
Speak2 40 MSRP S$263
Find out more about Jabra Speak2 at www.jabra.sg/speak2