Technology is advancing at a breakneck pace, and gaming laptops are becoming increasingly powerful and efficient. ASUS has long been a leader in the gaming laptop space, and its ROG Strix Scar 17 is one of the most highly regarded laptops on the market. With an AMD Ryzen 9 7945HX processor, NVIDIA RTX 4090 graphics, and a stunning 17-inch display, this laptop is a force to be reckoned with. In this article, we'll take a closer look at the ROG Strix Scar 17 and see if it lives up to the hype.
Specifications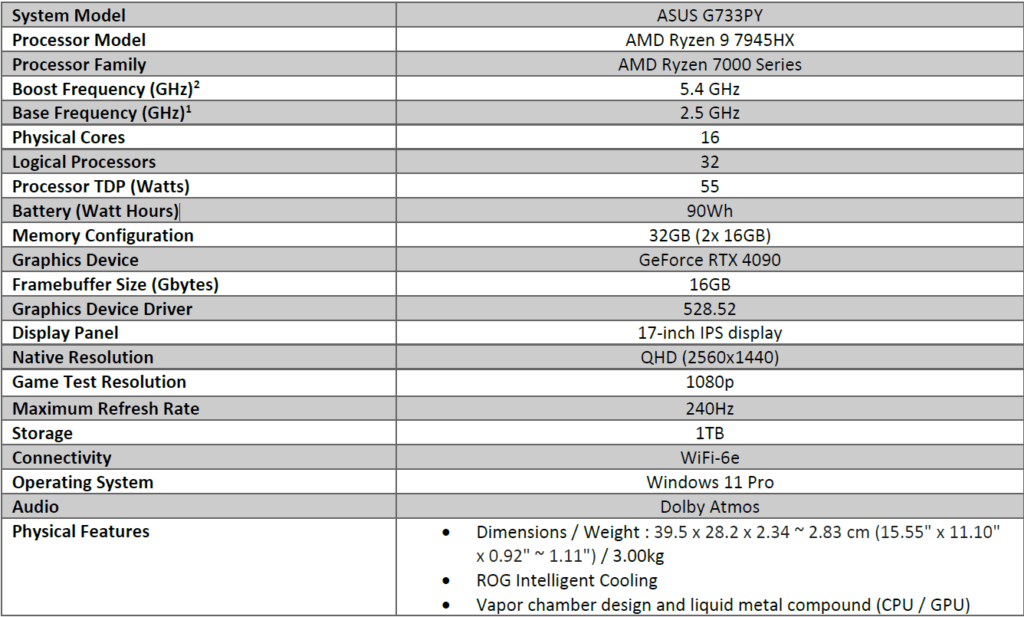 Design and build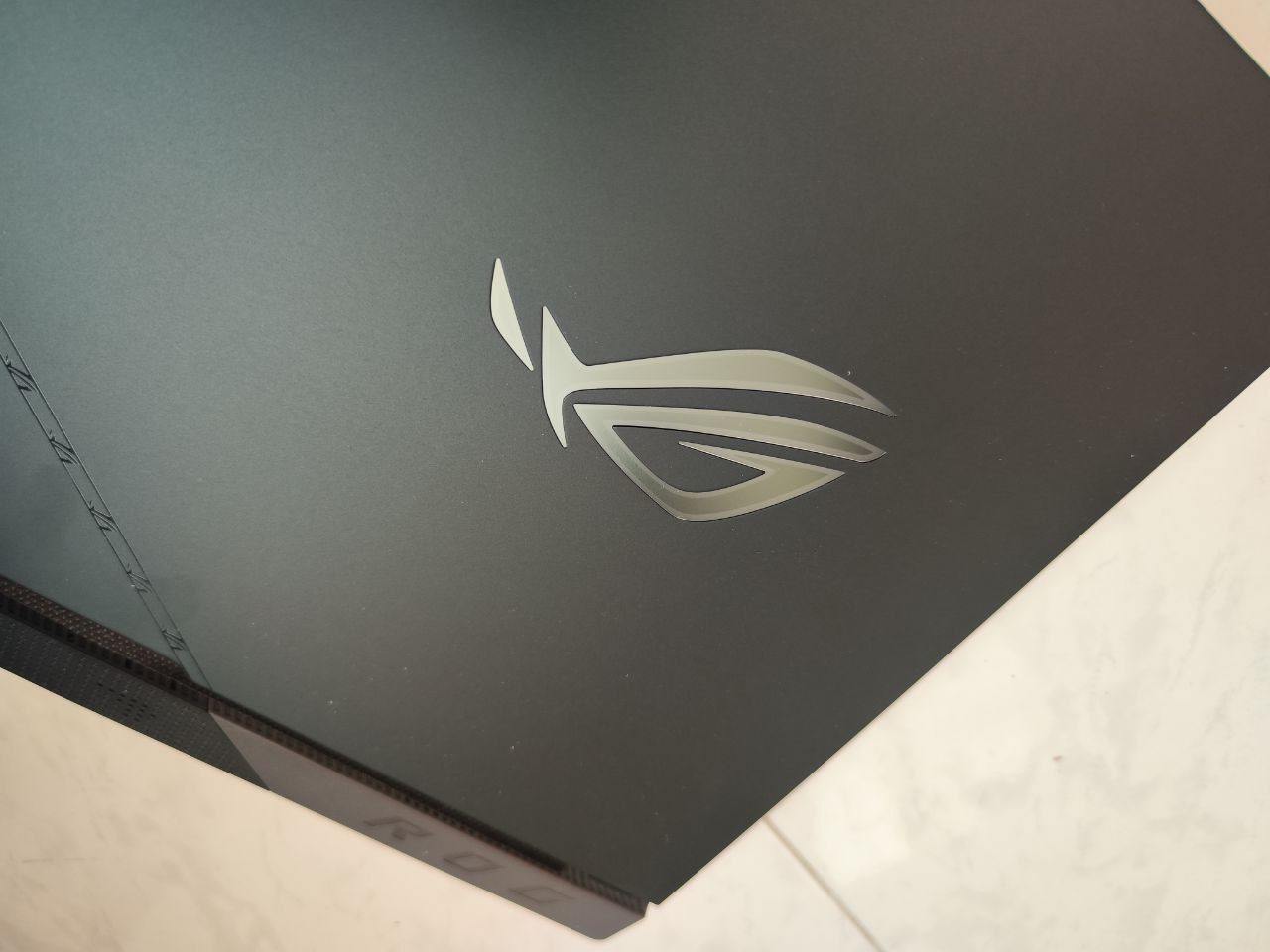 The ROG Strix Scar 17 features a black metal lid (with the ROG logo) and a black plastic interior that feels decent to the touch. It is, however, a fingerprint magnet. With a weight of close to 3 kilograms, the laptop is not the most portable thing out there. With the 1.12 kg charger, lugging it around may be a hassle.
Moving on, on the underside, rubber feet keep the laptop securely anchored on a desk. The laptop's hinges are sturdy and smooth, and the corners are comfortable for wrists.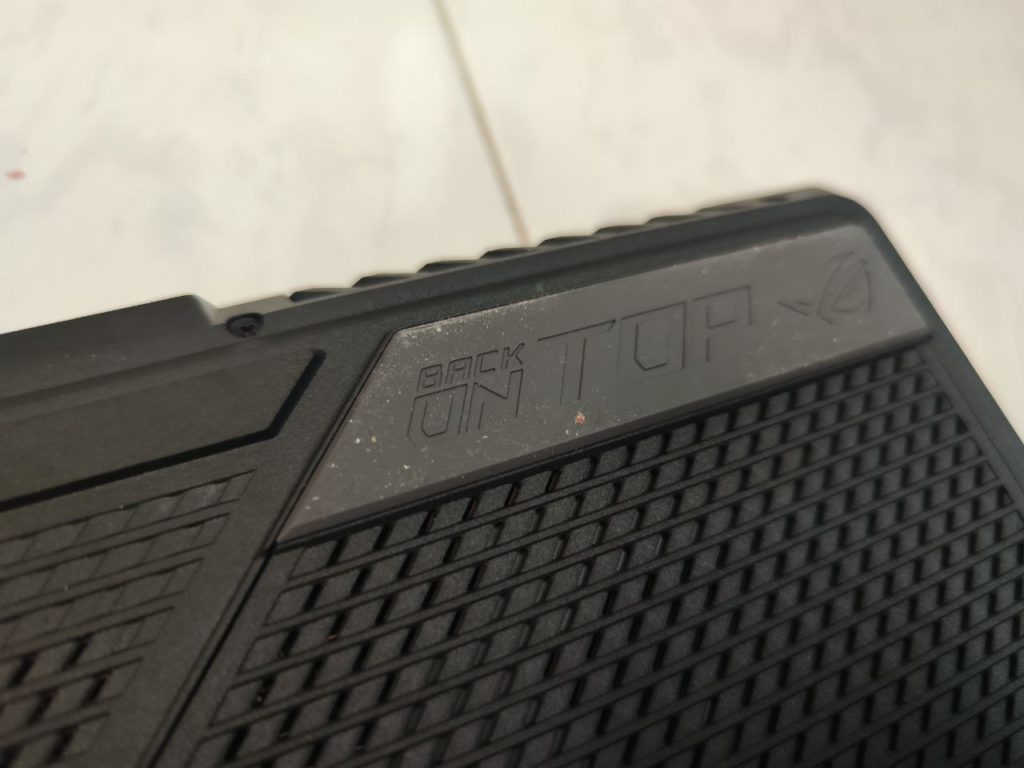 The laptop's 17.3-inch 16:9 display has a chunky bezel underneath the panel and a cut in the bezel that exposes the cables behind it, which some users may dislike. We didn't mind it, though.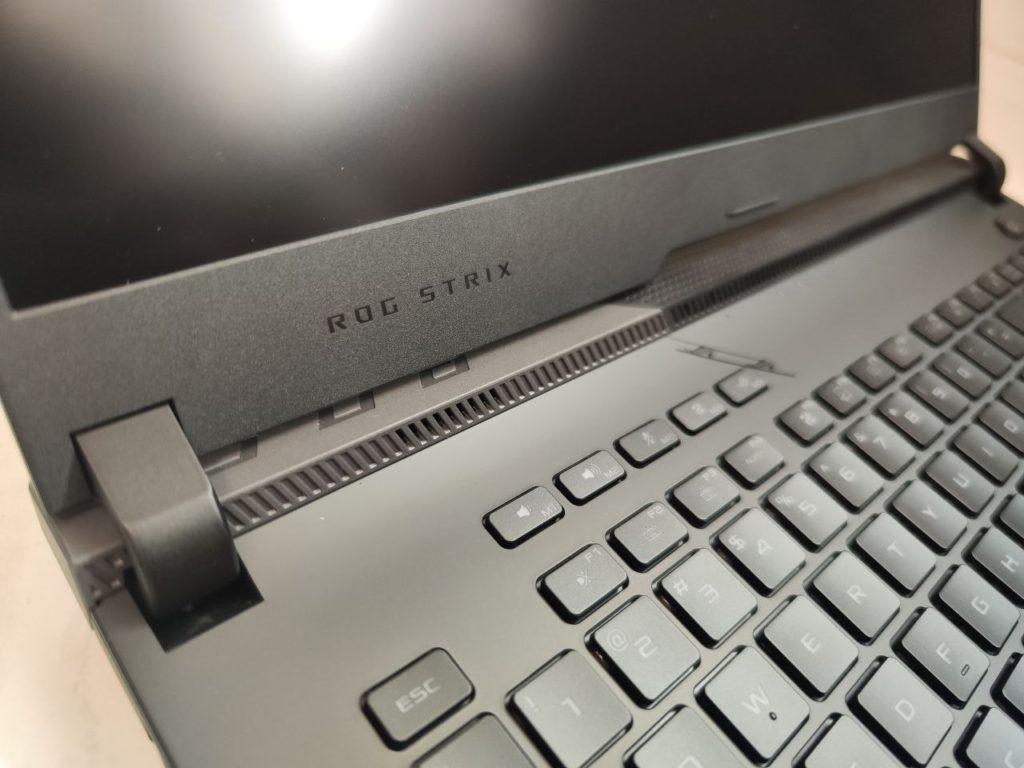 The laptop features RGB lighting and an ROG logo on the lid. The RGB lightbar is customizable in the software, which is pretty neat.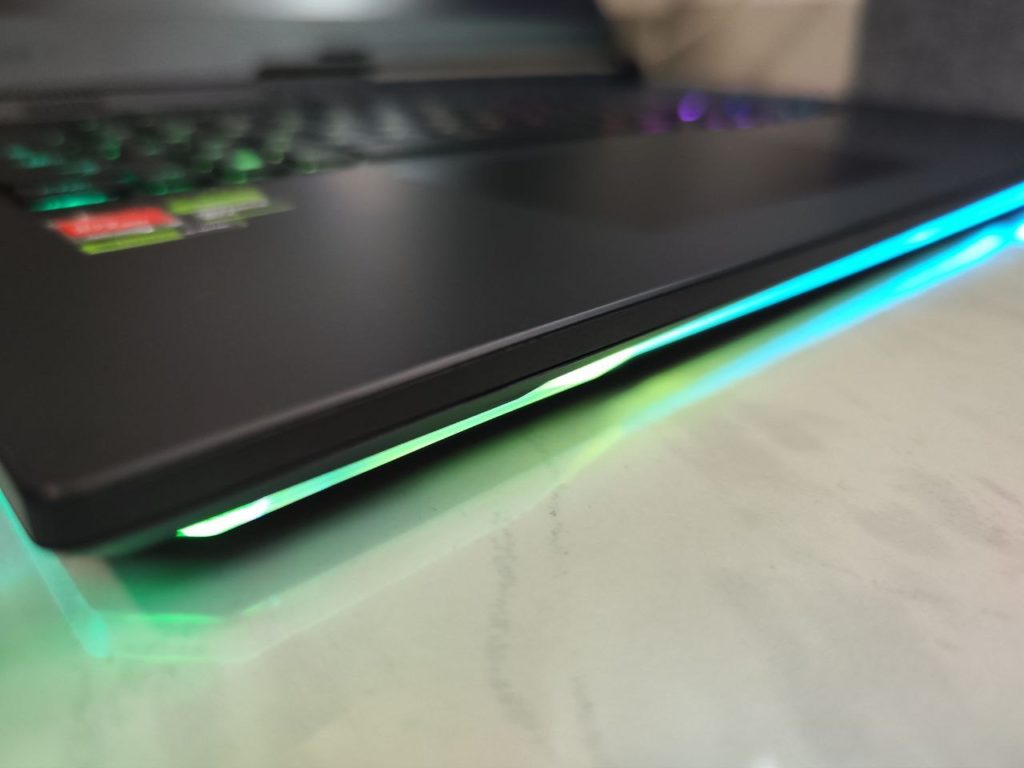 Keyboard and trackpad
The ROG Strix Scar 17s keyboard layout follows a standard design, with appropriately-sized main keys and a slightly smaller NumPad section, along with extra media keys in the top-left corner.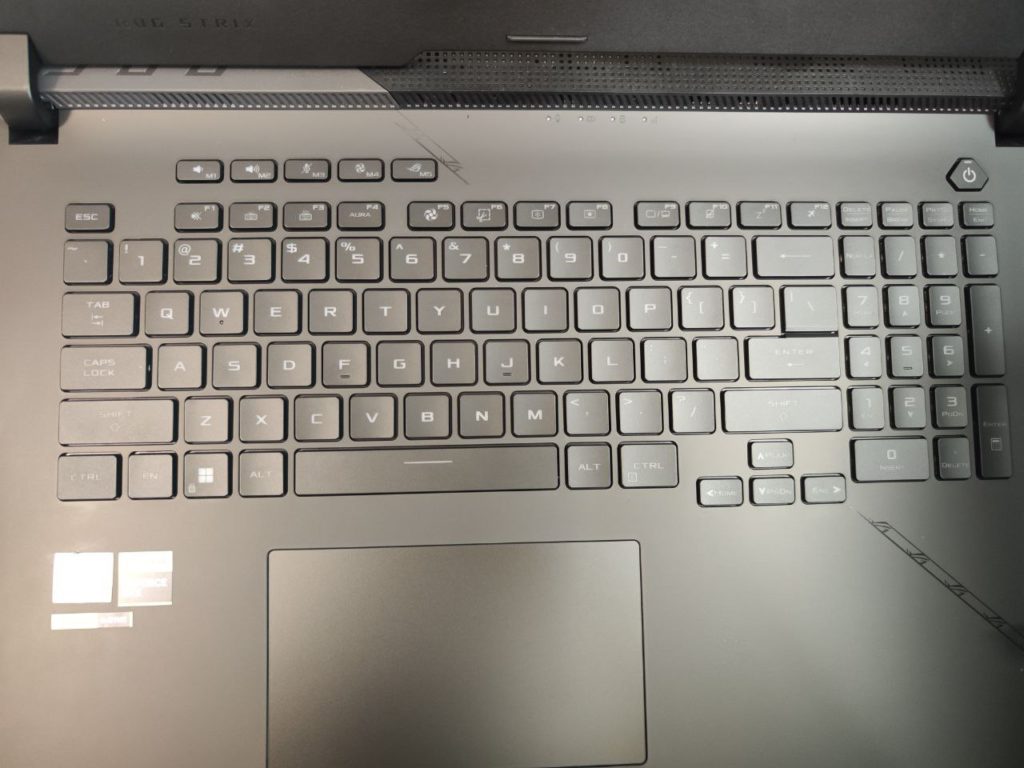 While the arrows are short, they are still usable and spaced out from the other keys. Typing on this keyboard is decent, with good feedback and smoothly finished keycaps.
The RGB backlit keys offer per-key control and various effects selectable in the Armoury Crate and Aura Creator app. The LEDs are bright and uniform too.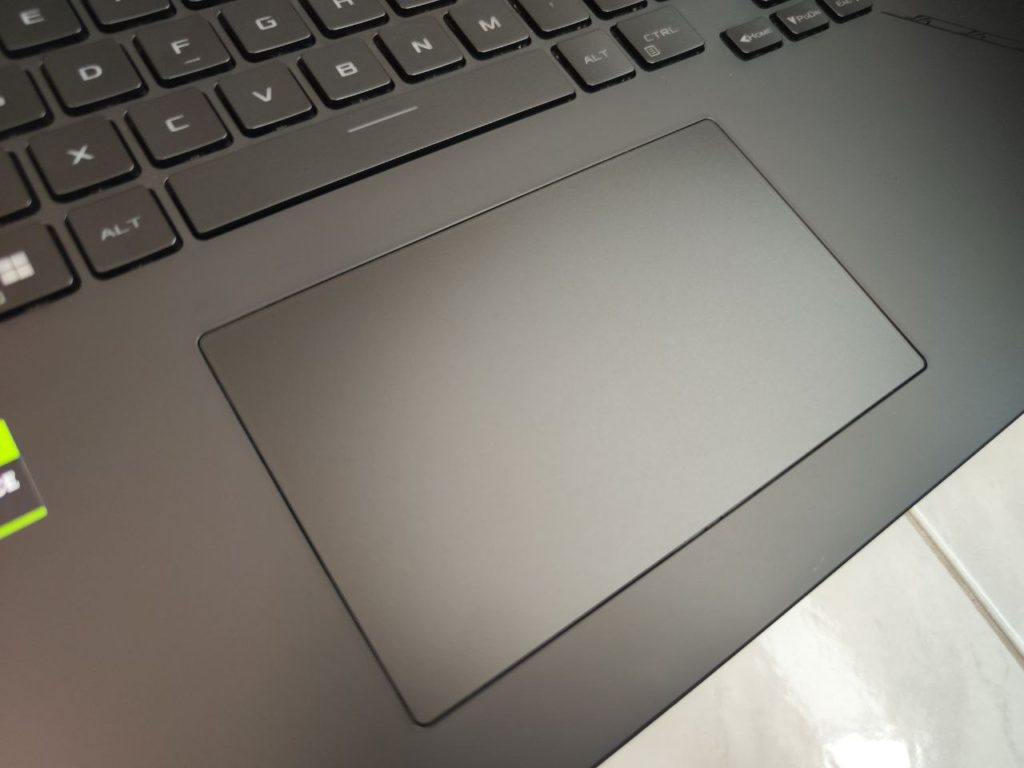 The mid-sized glass clickpad works well for daily tasks, with accurate and smooth touch sensitivity.
Display
The display on the 2023 ROG Scar 17 is specifically designed to provide an excellent gaming experience. The 17.3-inch 2560x1440p resolution screen offers high pixel density, which means that games will look crisp and clear, even when played at high settings. Additionally, the fast 240Hz refresh rate and fast response times ensure that gameplay is smooth, with no visible screen tearing or motion blur.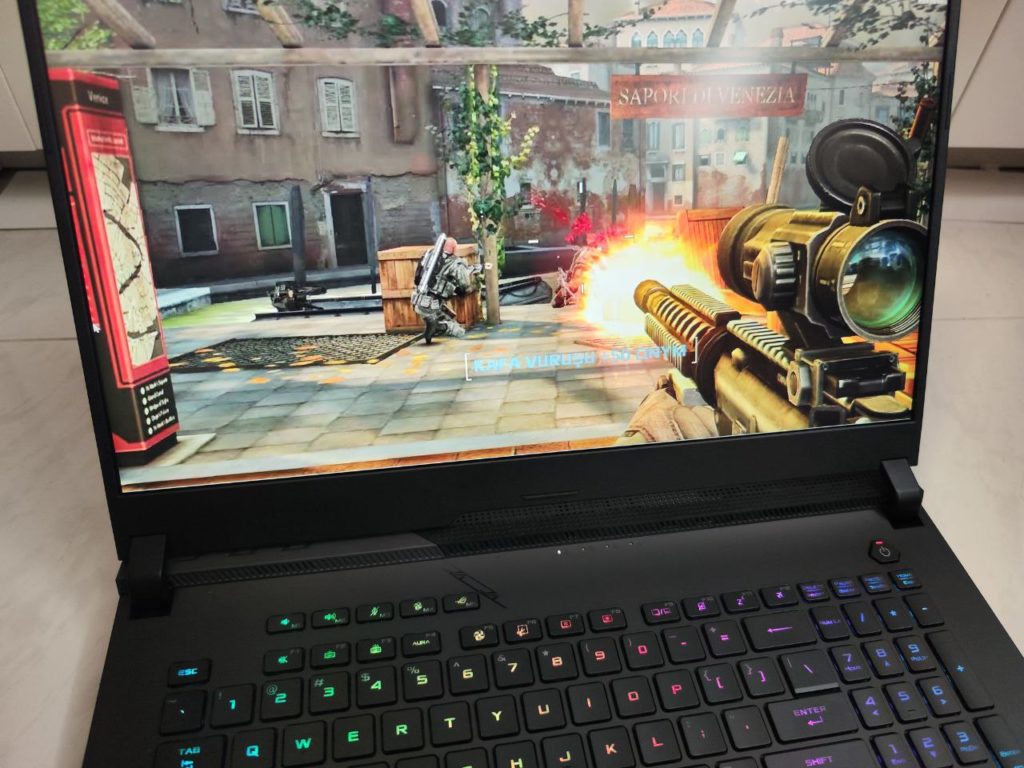 Moreover, the display is G-Sync certified, which further enhances the gaming experience. G-Sync technology synchronizes the display's refresh rate with the graphics card's output, resulting in smoother gameplay and reduced input lag. This feature is particularly useful for fast-paced games like first-person shooters, racing games, and action games, where every millisecond of reaction time counts.
Powered by NVIDIA DLSS 3, ultra-efficient Ada Lovelace arch, Max-Q Technologies, the NVIDIA® GeForce RTX™ 4090 Laptop GPU is fully unleashed with a max TGP of 175W on Strix SCAR 17. Higher power limits unlock even more performance from this cutting-edge silicon, ensuring you have the absolute best gaming experience.​
In addition, users are able to power through any game or project with the laptop's AMD Ryzen™ 9 7945HX processor, featuring up to a 65W TDP. Bringing 16 cores and 32 threads to a laptop form factor, this processor is here to help you dominate all of your games, no matter what you have running in the background.
Besides gaming, the display is also well-suited for creative work and media use, with good color coverage and uniformity. It covers 100% of the DCI-P3 color gamut, which is essential for professional content creation, such as photo and video editing.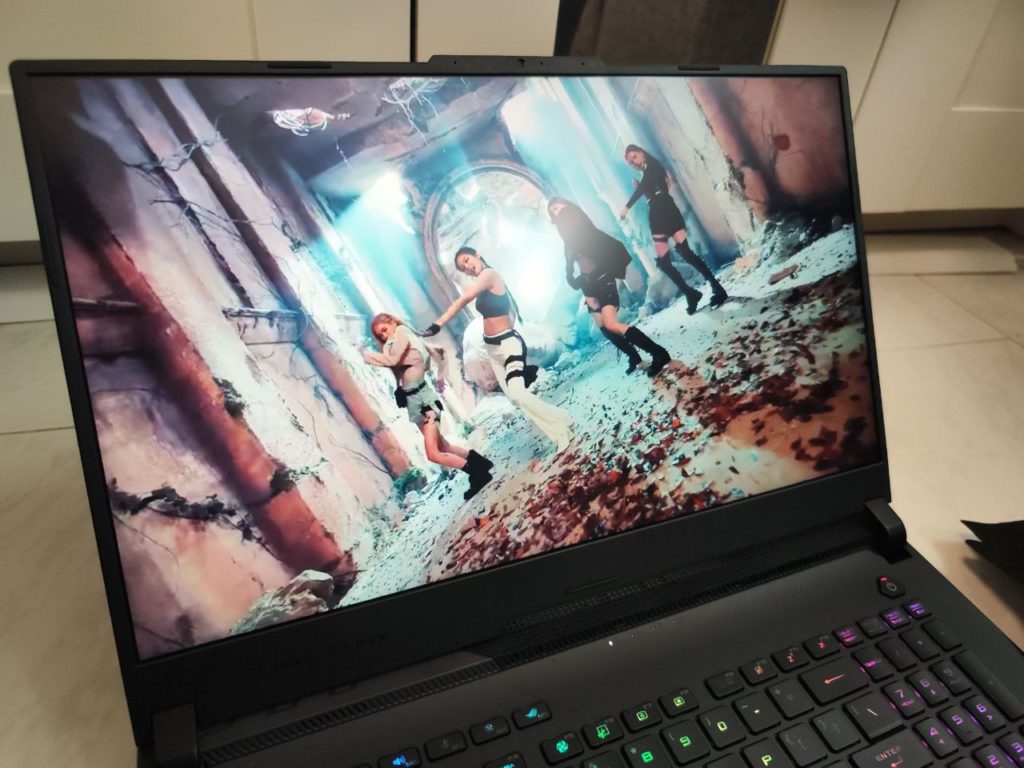 However, it's worth noting that the Scar 17's display is not as bright as some other ROG Strix models, and it may not be ideal for outdoor use. Also, while the display is good for gaming and creative work, it may not be the best choice for watching HDR content, as it lacks the brightness and contrast of some other panels.
Audio
The audio quality of the ROG Strix Scar 17 is definitely one of its strengths. Equipped with down-firing, Dolby Atmos tuned speakers, this laptop produces high-quality sound. While the maximum volume may not be as loud as some other notebooks, it is notably distortion-free and delivers a fuller, richer sound with a surprising amount of bass, setting it apart from other laptops in its class. While it may not be enough to shake the room, the audio output is well-balanced and provides a superior listening experience compared to most laptops.
I/O and connectivity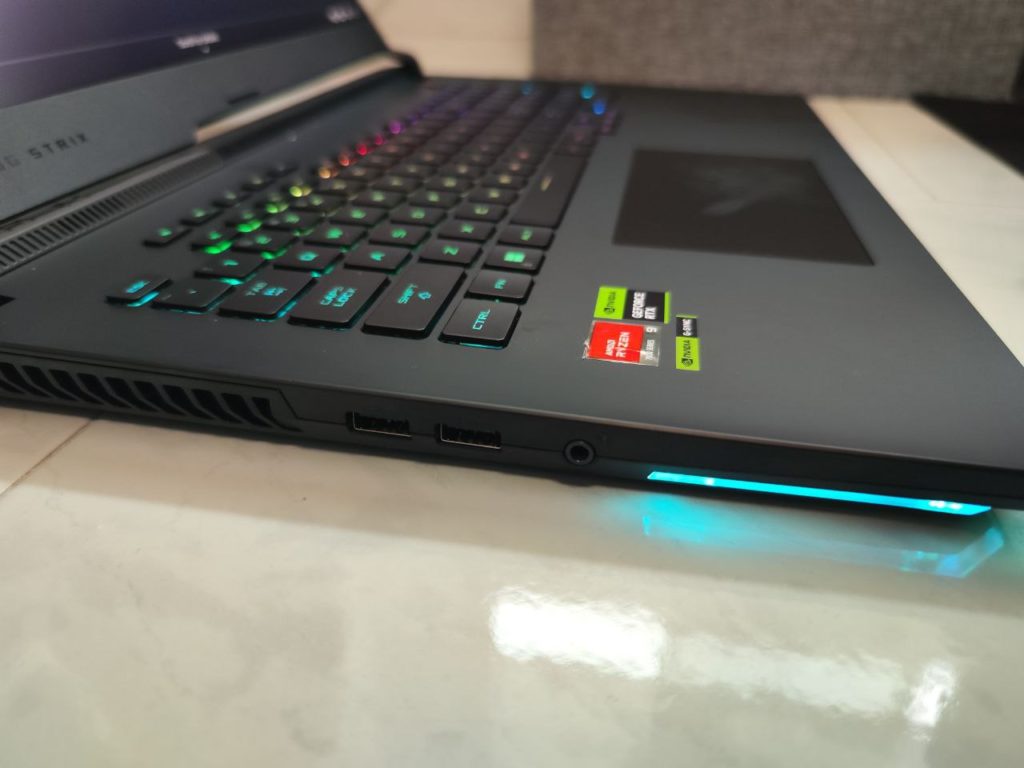 Most of the input/output (IO) ports, unfortunately, are inconveniently located at the rear of the chassis. The left side lacks any ports at all.
The laptop also lacks a card reader, lock, or biometrics.
While the ROG Scar 17's port selection is good, the ports are pretty inconveniently located. Some of the ports at the back of the laptop. Specifically, two USB-A ports are located on the left side, while all the other ports, including the USB-C ones, are at the back. It would have been helpful to have at least one USB-C port on the right side.
On the bright side, the USB-C ports are G-Sync compatible, which is great news for gamers who want to avoid screen tearing and enjoy a smooth gaming experience.
ROG Armory Crate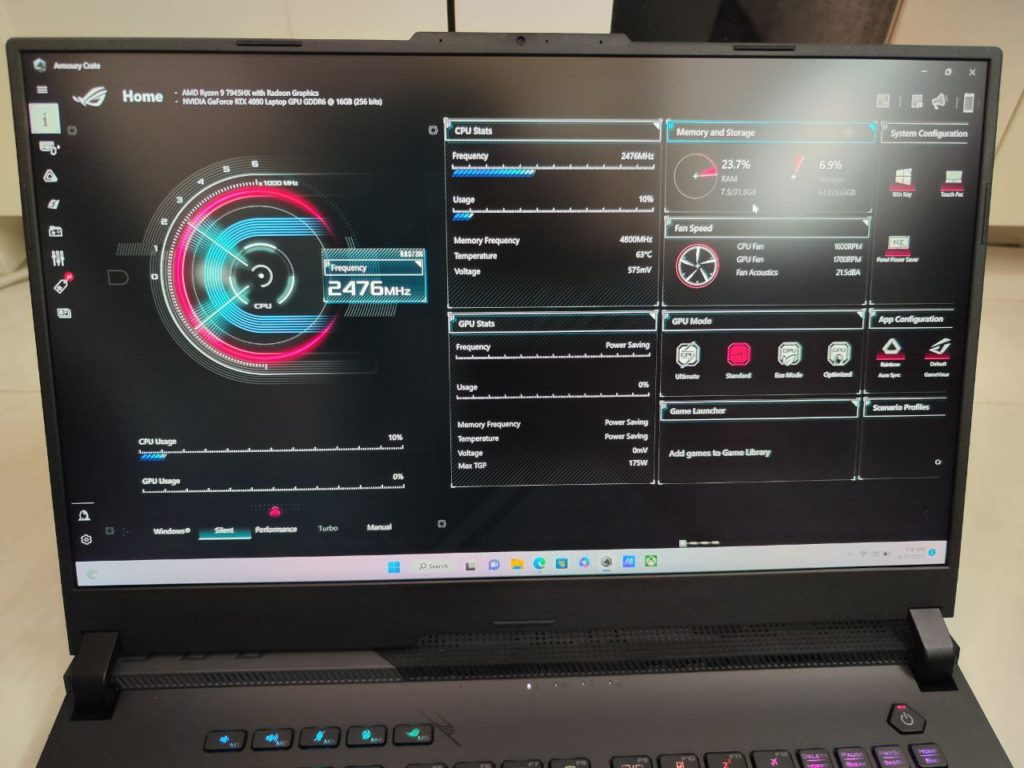 ASUS equips the ROG Strix Scar 17 with a comprehensive system management tool, the ROG Armory Crate. This software provides users with detailed hardware and software health information, including CPU and GPU clock speeds, temperature, voltage, and usage. Other built-in features include Game Profiles, memory/storage usage, fan speed data, Win Key lock functionality, ROG Key, and a toggle for the Touch Pad.
The radar chart and buttons directly below allow users to view and adjust current settings. The default profile for the machine is 'Performance' mode, but users are also offered Turbo, Silent, Windows, and Manual Operation modes.
Armory Crate can also be accessed via mobile devices, allowing users to make real-time adjustments and customize the lighting effects and display color modes. The lighting controls can interface with ASUS Aura Sync to match RGB lighting effects across multiple devices. The GameVisual menu also provides users with a range of preset display modes and the ability to manually adjust display color temperature.
Battery life
The ROG Strix Scar 17 has a battery with a capacity of 90 watt-hours, and the screen's refresh rate will drop to 60Hz when you unplug the laptop from the charger. The Scar 17 comes with a 330W power brick and supports USB-C charging up to 100W. However, you can't use the laptop on Turbo/Manual mode while it's charging via USB-C. Overall, the ROG Strix Scar 17's battery life is average – it isn't amazing, though.
Pricing and availability
The Asus ROG Strix Scar 17 2023 is available here at S$4,498.
Final words
The 2023 ASUS ROG Strix Scar 17 is a powerful and high-performing gaming laptop with a sleek design and impressive hardware specifications. The laptop's display offers an incredibly smooth and responsive gaming experience, while the keyboard and touchpad are comfortable and intuitive to use.
The audio output is also of high quality, and the ROG Armory Crate software offers detailed system information and customization options. However, the battery life could have been better.