We've recently reviewed the Creative Zen Hybrid. Along with the set of wireless headphones, Creative has sent the Creative Outlier Pro, a pair of true wireless earbuds that supposedly boasts excellent audio quality, top-notch active noise cancellation, and amazing battery life.
Considering getting a new pair of earbuds in 2023? Then read on to see if the Creative Outlier Pro deserves a place in your shopping cart.
Technical Specifications
Driver
10mm Graphene-coated Driver
Noise control
Hybrid Active Noise Cancellation, Ambient Mode
Battery life
Up to 15 hours per full charge,
45 hours in charging case
Weight
Earbuds: 7g each
Charging Case: 73 g
Bluetooth
5.2
Microphone
Frequency Response: 100–10,000 Hz
Sensitivity @ 1 kHz: – 38 dBV/Pa
Type: Omni-directional
Supported codecs
AAC, SBC
Water resistance
IPX5
Controls
Touch controls (Volume and Playback controls)
Charging port
USB-C
Qi-Wireless charging
Companion app
Yes
Unboxing
Here's what you get when you unbox the Creative Outlier Pro:
1 x Creative Outlier Pro
1 x USB-C Charging Case
1 x USB-C Charging Cable
1 x Pair of (S), (M), and (L) Silicone Ear Tips
1 x Quick Start Guide
1 x Compliance Leaflet
1 x Warranty Leaflet
Design and comfort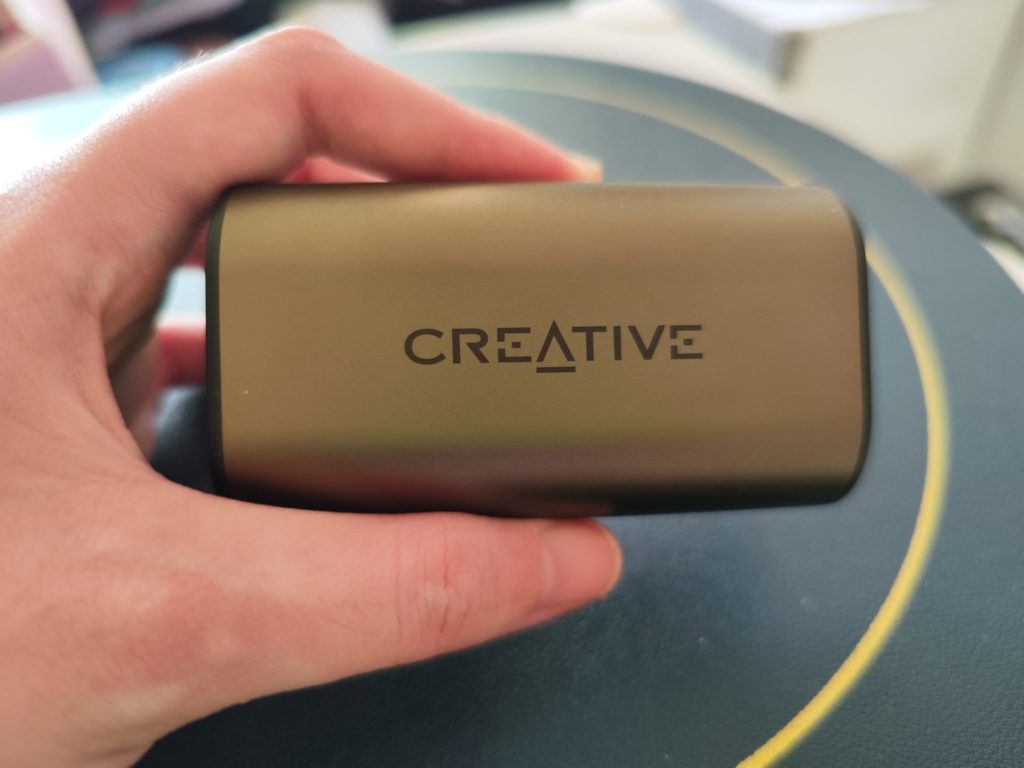 The Creative Outlier Pro is the latest version of Creative's Outlier wireless earbuds, following the Outlier and Outlier V2. It maintains a similar form factor to its predecessors. That is to say that the charging case keeps to its round rectangular shape with a push/pull hinge. I love that there are three battery indicator lights on the case – one for the case, and one for each earbud.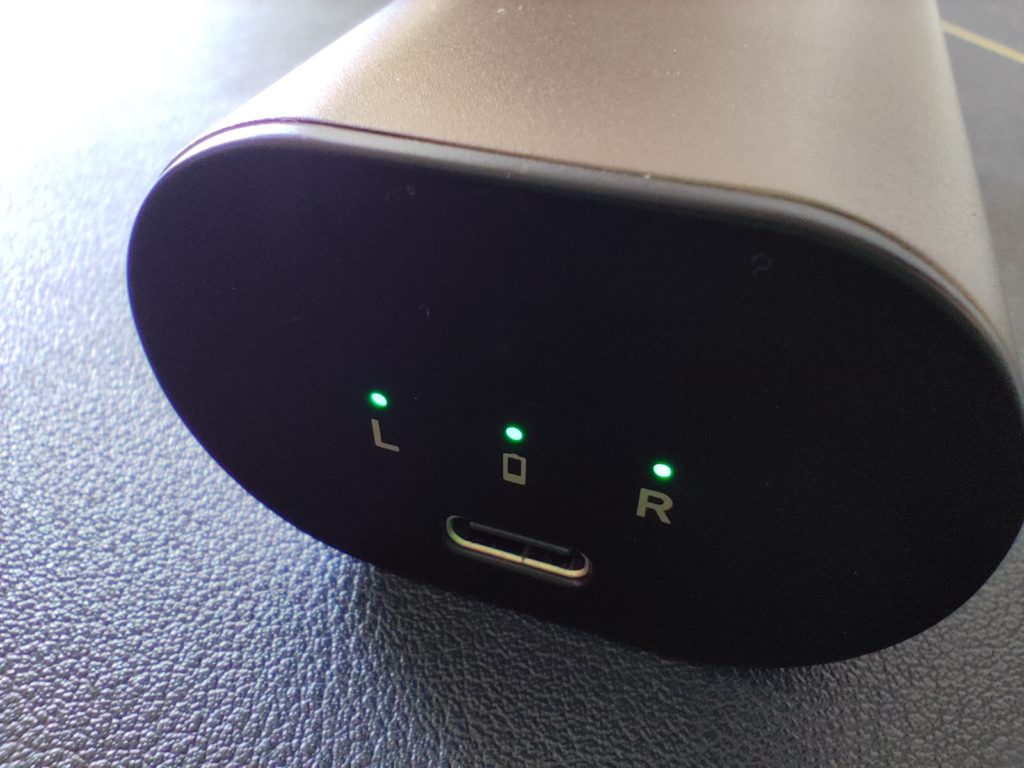 The earbuds have a typical shape and are colored with a brownish bronze finish with metallic accents. The company refers to the color as "Metallic Umber." The touch panel features a glossy finish, which adds to the premium feel of the product.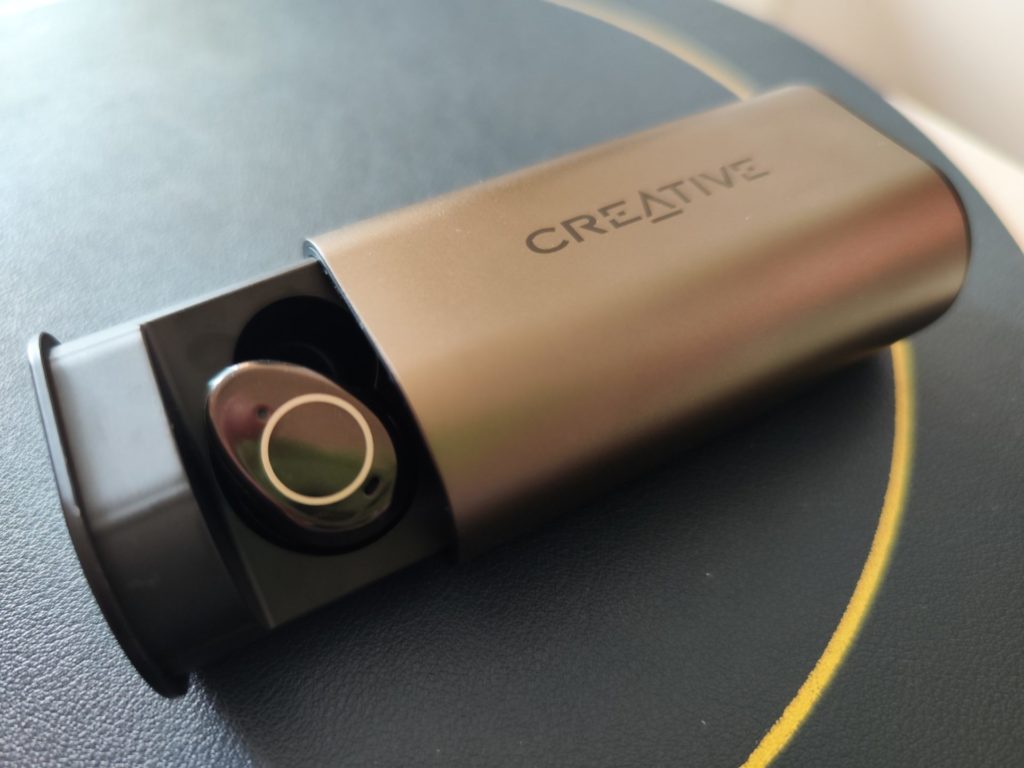 The metallic and glossy finish may be attractive, but the size of the case may make it inconvenient to carry in a pocket, as it is even heavier and larger than previous versions.
True enough, the Creative Outlier Pro earbuds weigh 7.2g each, which is on the heavier side compared to other earbuds such as the Apple AirPods, which weigh 4g each. The charging case is a hefty 73g.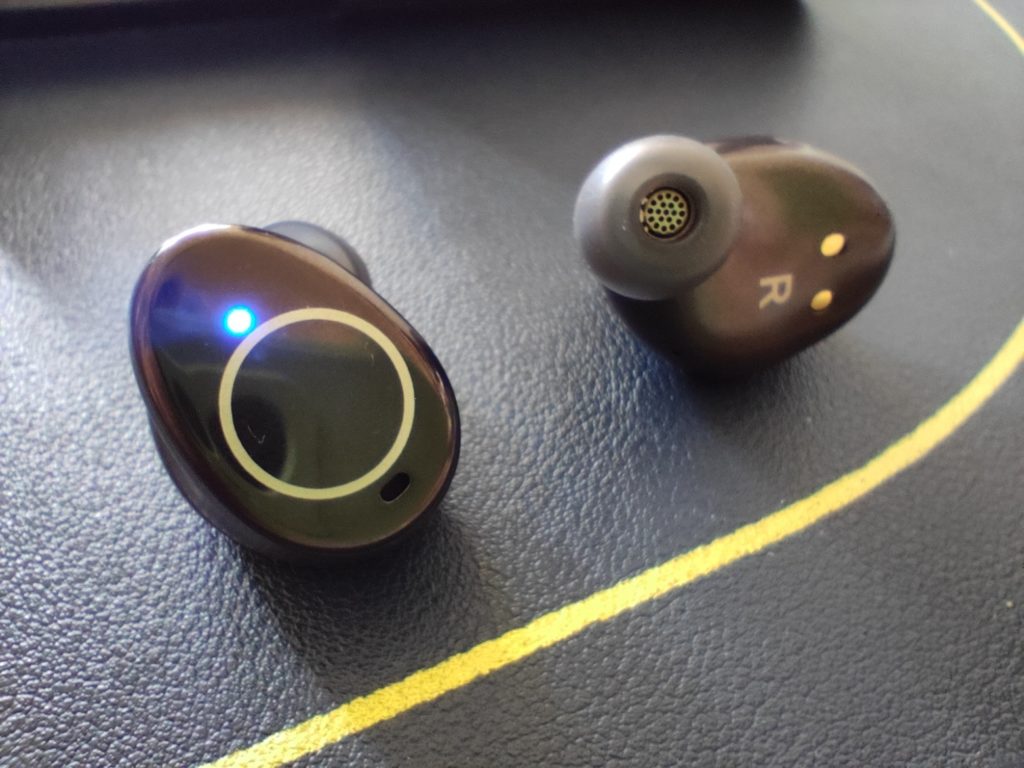 That said, however, once you put them in your ears, you may not notice the additional weight as the earbuds are balanced and offer support around the ear. Out of the box, the earbuds sit securely and comfortably in my ears. Although, it does protrude out of the ears, so if you'd like a sleek set of earbuds this might not be it. If you can look past the protrusion and just need to find a better fit, you can choose between three ear tip sizes, provided in the box.
The IPX5 waterproof rating also makes them resistant to sweat and rain.
Controls
The touch controls on the Creative Outlier Pro earbuds allow you to control various functions such as play/pause, volume adjustment, track skipping, and call handling. If you prefer different controls, you can easily customize them through the app.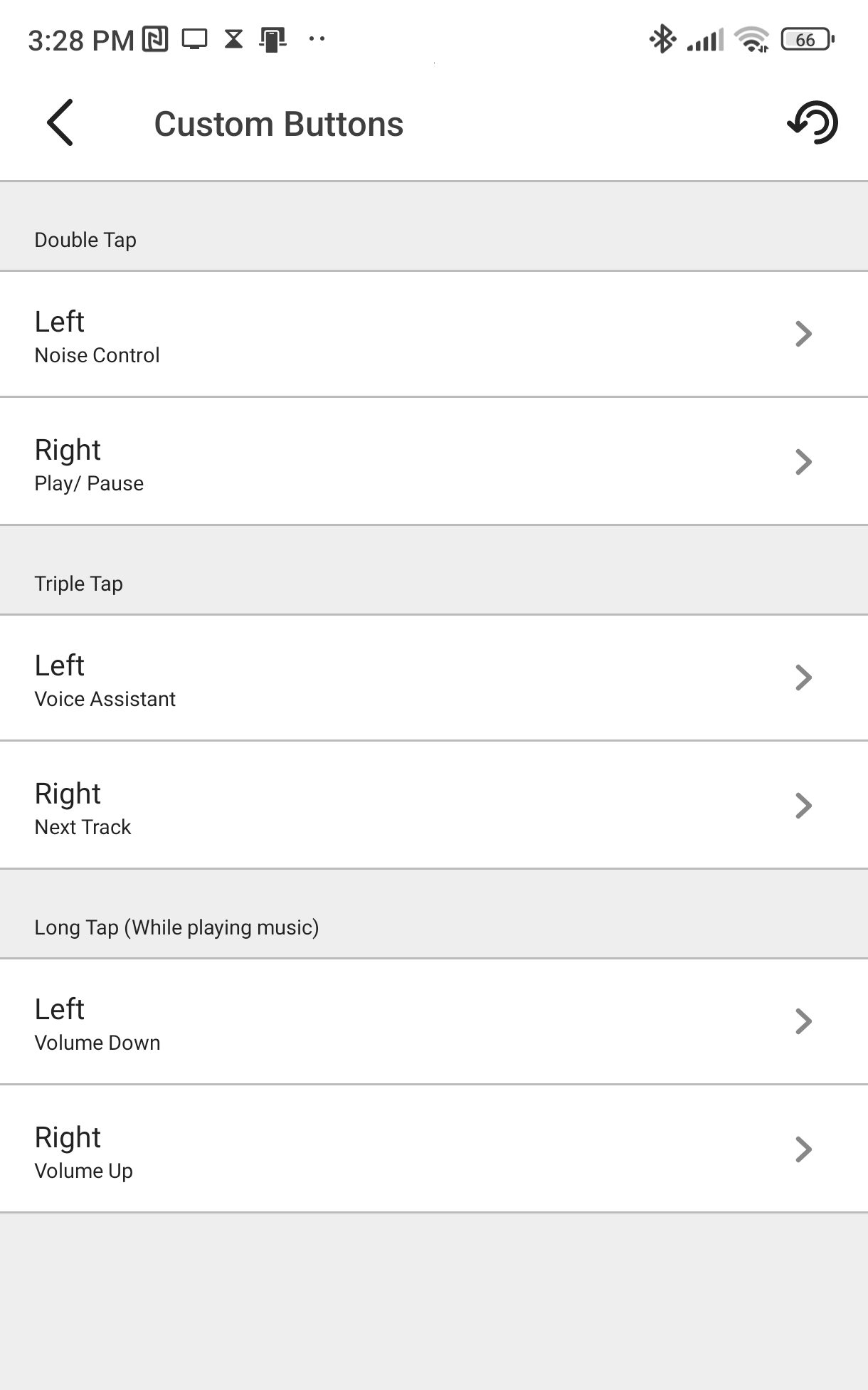 The touch controls are generally responsive, perhaps owing to its larger surface. It's easy to accurately pause playback or adjust the volume.
Connectivity
The Creative Outlier Pro earbuds feature Bluetooth 5.2 technology, allowing for quick and easy pairing with your device. When you open the carrying case, the earbuds will automatically connect to the last device they were paired with or any device that is attempting to pair, and the connection is established almost immediately. The connection remains stable once paired.
It's important to note that the Creative Outlier Pro earbuds use Bluetooth 5.2 but do not have multi-point support, meaning they can only be connected to one device at a time. This may not be a significant issue for most users, but it is worth mentioning.
Ambient Mode and ANC
Ambient Mode, also known as transparency mode, allows sounds from your environment to enter the earbuds, making it feel like you are wearing open fit earbuds. When enabled, the sound quality on the Outlier Pro is fairly natural and does not sound overly processed. However, the sounds may be slightly higher pitched and slightly distant. This may cause wind and fan noises to be more prominent than other sounds in the environment.
In terms of its ANC features, the Creative Outlier Pro earbuds offer hybrid active noise cancellation (ANC), which means they have both feedforward and feedback microphones. The feedback microphone, located inside the earbuds, allows the ANC to monitor what you are hearing and respond accordingly.
On our test, the earbuds effectively reduce lower tones and background noise such as bass sounds and static humming (like fridges or plane engines). It also lowers the volume of higher, constant sounds like distant traffic. Mid-tones and highs, like nearby chatter or a radio or TV playing, are still audible but are also properly diminished in volume.
Audio quality
The Creative Outlier Pro earbuds are equipped with a 10mm graphene-coated drivers. In reality, this translates to a smooth, warm sound with a subtle emphasis on lower mid-tones, enhancing drums and darker electronic tones.
Vocals are well-rounded and have more weight in the lower tones than the brighter ones, and the Outlier Pro does not have harsh or sharp treble or high volume peaks. The bass is steady and full, but not very deep or textured.
As a result of the warmer, lower-mid approach and laidback vocals, the music may sound a little closed-in and lack a big soundstage, although there is still separation between instruments.
Sound can be adjusted through the app by selecting from preset equalizers or creating your own. By reducing the lower-mids and increasing the upper-mids, it is possible to increase clarity and bring vocals slightly more forward, while still maintaining a balanced, friendly, smooth sound.
Microphone quality
The Creative Outlier Pro earbuds feature an upgraded microphone system with three microphones instead of the two found on its predecessors. The voice pickup quality offers a full and warm sound. The microphone is able to effectively cancel out noise in most environments, ensuring that the voice remains clear and forward. However, in extremely noisy environments, some noise may still be present in the background of the voice, but there's nothing worth complaining about.
Battery life
With such a large charging case, the Creative Outlier Pro offers one of the most outstanding battery life we've come across. The earbuds offer up to 60 hours of playback with ANC turned off and around 40 hours with ANC turned on. This puts the Outlier Pro among the longest-lasting options on the market.
The earbuds also support both wired charging via USB-C and wireless charging.
Creative app experience
The Creative Outlier Pro earbuds are compatible with the Creative App, which provides additional functionality.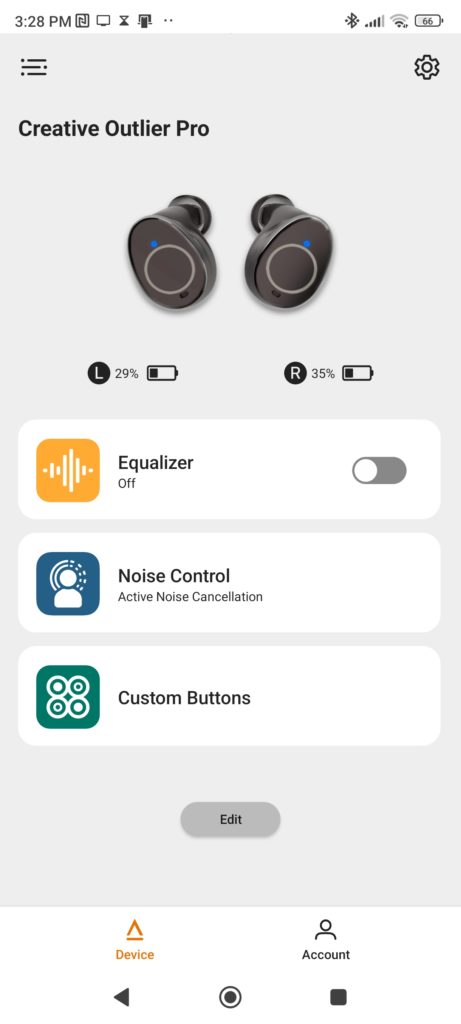 The Creative App allows you to:
View the remaining battery status of the left and right earbuds
Update the firmware
Enable or disable low-latency mode
Contact customer support
Adjust the ANC strength
Adjust the transparency mode strength
Customize the controls
Select from standard equalizers or create and save your own
Switch between the standard sound and your custom EQ setups
Pricing and availability
The Creative Outlier Pro is available here at a promotional price of S$89.90.
Verdict
For below $100, the Creative Outlier Pro offers top-notch battery life, solid ANC, and powerful sound. Additionally, you get nifty features like wireless charging, IPX5 water resistance, and app compatibility.
If you can look past its chonky design, the Creative Outlier Pro is a pair of earbuds that gets our stamp of approval.