Noticed that your phone's battery life is getting shorter and shorter as it grows older? It can be aggravating, since it means that you'll often have to scramble to find a charging point to juice up your phone. What's the point of owning a phone if you're bound to it by its charging wire, right?
Well, that's because the latest phones and tablets are packed with lithium-ion batteries – an upgrade from older models. These batteries allow for the lightweight and sleek phones that we are familiar with today. These same batteries, however, degrade over time.
Specifically, each time a lithium-ion charges and discharges, its total capacity to hold charge will take an impact. The older your phone, the more charge cycles it has been through. Therefore, your phone's battery life will start to drop the longer you've used your phone.
Fortunately, there are some steps you can take to maintain your phone's battery health. Here are 5 tips to improve your phone's battery health.
Avoid hitting 0% or 100%
You may have heard that you should deplete your phone battery fully before recharging it to 100%. This is a common myth that only holds true for older phone models that do not use lithium-ion batteries.
Contrarily, using this strategy on newer phone models with lithium-ion batteries strains the battery and shortens its life. In fact, discharging your phone completely at 100% might reduce its lifespan as compared to discharging at 60%.
Ideally, you should charge your phone up to 80% and avoid letting it go below 30%.
Avoid "overcharging" your phone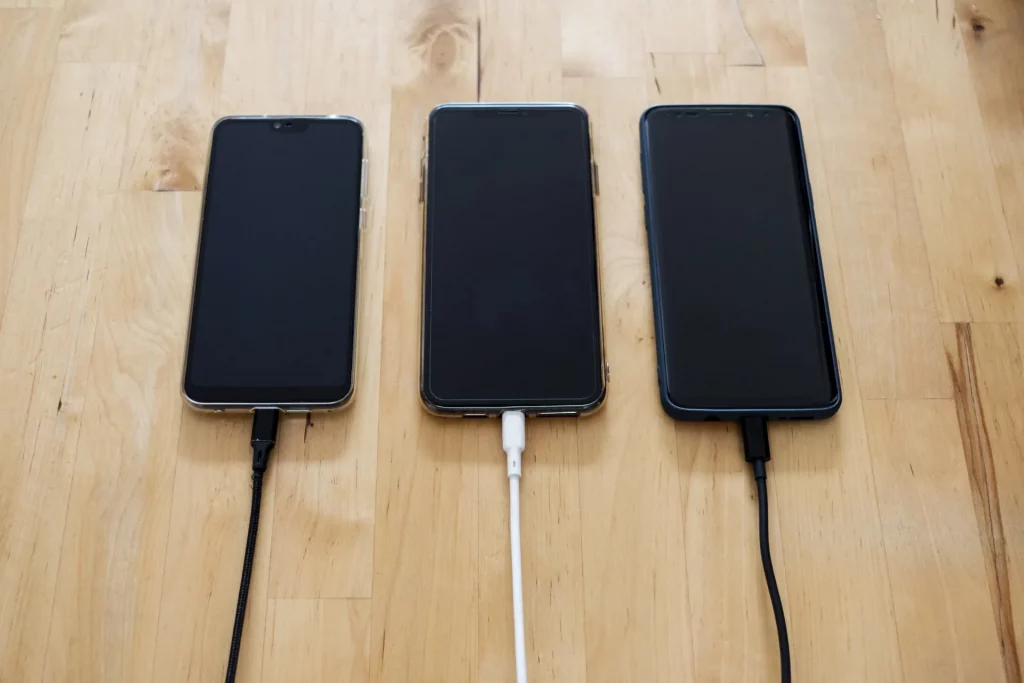 Some devices are smart enough to stop taking a charge once it reaches 100%. Older devices, however, risk "overcharging".
Because of the increased voltage, keeping the battery at 100% charge places more strain on it. It also causes heat to accumulate, increasing the probability of overheating and reducing the battery life of your phone.
So, if you own an older phone, try not to charge your phone overnight. If you have no alternative but to charge your phone overnight, place it in a cool, well-ventilated room where heat can quickly disperse.
Opt for slow charging

This tip may appear counter-intuitive in a society where efficiency and speed are valued. However, if you want to extend the life of your phone's battery, you should limit your usage of rapid charging cords to emergencies only. This is due to the fact that quick charging can actually stress and harm the phone battery, especially in older phones. Charging your phone via a laptop or computer may even be advantageous because it slows down the charging process.
Turn off what you don't need
As mentioned, the fewer charge cycles your phone battery goes through, the slower it begins to degrade and the longer it will last on a single charge. Therefore, you should aim to turn off the apps and services that you aren't currently using.
For example, leaving your phone's WiFi and Bluetooth turned on even when you're not connected to a network is a common source of battery waste. The WiFi and Bluetooth capabilities on your phone will continue to hunt for networks automatically, depleting battery life.
Similarly, avoid wasting battery life by choosing to let the apps access your location only when you're using the apps. Besides, these tips are beneficial to you for security reasons, too.
Try not to force close apps
Force closing all your apps at once can feel cathartic. But did you know that doing so might reduce your phone's battery life? This is because iOS and Android systems are based on algorithms that automatically regulate how much power or memory certain background programs need. Forcing these background programs to close will "confuse" the system.
Furthermore, reopening a closed app consumes more power than just returning to an app that was running in the background. Instead of constantly dismissing all of your programs, have a look at how much refreshing each app is performing in the background. Check the settings to ensure that your programs aren't refreshing themselves too frequently.
Android users can control how much battery power each app consumes in the background, which is a far better option than closing them.
Taking care of your phone's battery health
Just as you would use a durable phone cover to protect the body of your phone, make sure you take these steps to extend the life of your phone's battery!