The keys on your laptop attract everything around your desk, from crumbs and spilt beverage to dust and pet (or your own) hair. You know you should clean it, but you don't know how to – so you keep putting it off.
But did you know that skipping regular cleaning can diminish laptop performance? Besides, it doesn't make sense that we sanitise our hands so frequently only to continue typing on a filthy keyboard.
It's 2022 – a new year. Let's stop procrastinating.
Here's a guide on how to safety clean a laptop without damaging it.
What you'll need
To give your laptop a proper clean, you're going to need:
Microfiber cloth
Cotton swabs
Isopropyl alcohol
Compressed air
Pro tip: If you use disinfecting wipes on your laptop, be sure to check that it doesn't contain bleach. Bleach can damage the coating on your keys.
Cleaning your laptop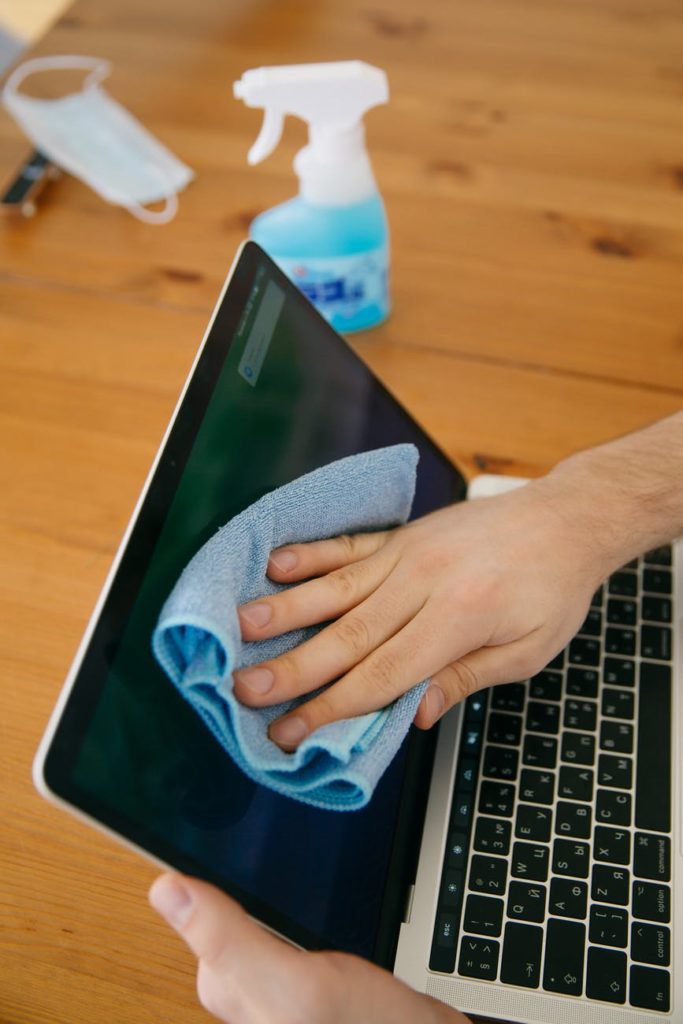 Now that you're equipped with the right cleaning supplies, follow these simple steps to clean your laptop.
#1: Switch off and unplug your laptop
You don't want to kill your laptop by cleaning it. If you keep your laptop on and plugged in while cleaning it, moisture may sneak into your computer and cause it to short out. It's also a great excuse to unplug and ignore your exploding email inbox.
#2: It's what's on the inside that's gross
Most of us want our laptops to look good on the outside. But that's not enough – dust and other random junk can clog fans, vents, and heat sinks within your laptop, resulting in overheating and poor performance.
You've got to clean the inside of your laptop. Prepare your compressed air and get to work!
Push a few short bursts of compressed air into the vents of your laptop. Be gentle though – avoid shoving the compressed air stick into the vents. Also remember to spray from an angle so that particles are blown away from the laptop, not deeper into it.
To clean the fan that's behind the cooling vents, use a cotton swab to hold the blades in place as you give the fan a quick blast of air to remove dust.
#3: The keyboard is key
Now it's time for that makeover. It's time to hit that keyboard of yours.
With a dry microfiber cloth, wipe down your keyboard to pick up surface level dust and loose debris before you can dive deep into the grime.
Using compressed air, apply short bursts of air to blast away any trapped dust under the keys. Be careful not to spray the air directly beneath the keys, since this might harm them.
Apply isopropyl alcohol to a cotton swab and rub down your keyboard. Make sure none of the liquid drips into your device.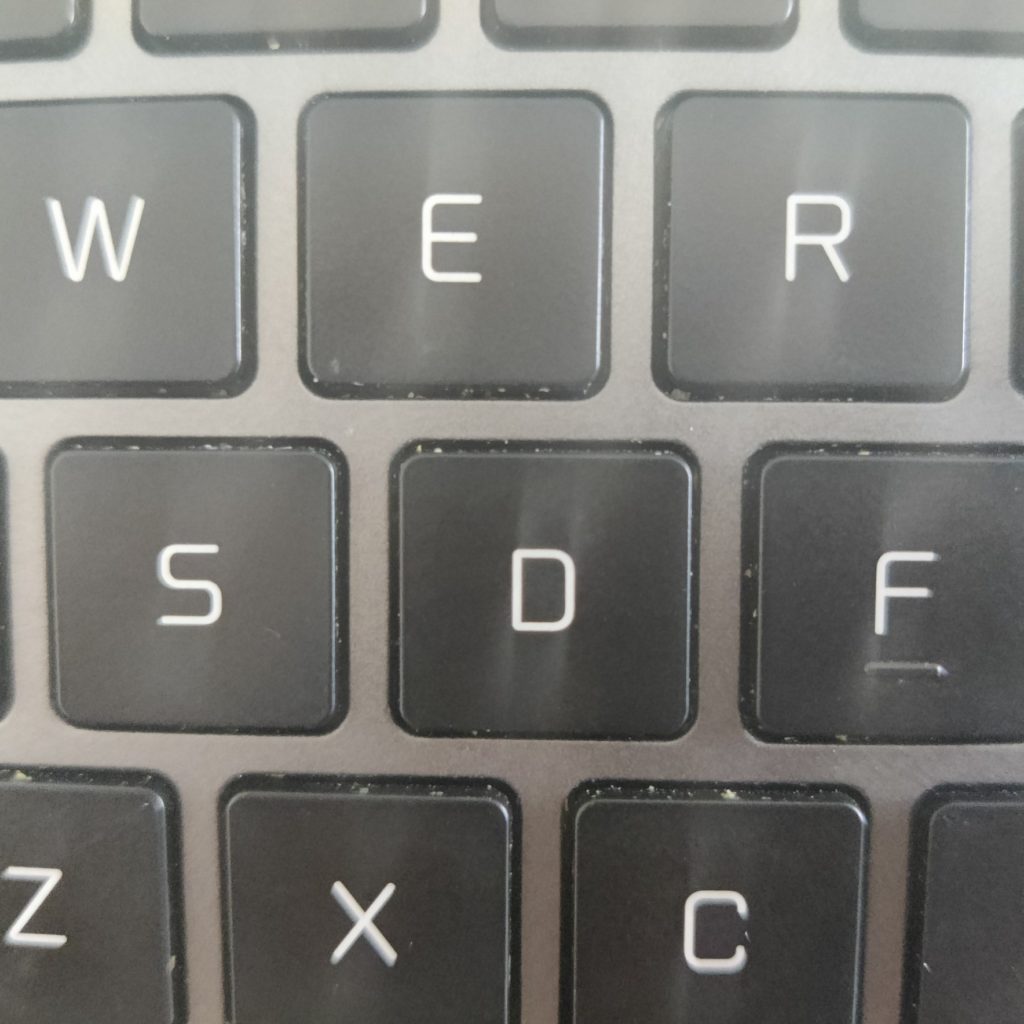 If there are still any stubborn crumbs under your keys, aim a quick blast of canned air to try again. Once again, don't go overboard – you may end up with condensation under the keys.
If you're lucky enough that your laptop comes with keys that come off, remove them and hit the stubborn spots with a cotton swab of alcohol.
To clean your touchpad, similarly use the the cotton bud dipped in alcohol for a wipe down. The alcohol will get rid of the oils left behind by grimy fingers.
#4: It's time to screen clean
If you're guilty of grabbing a kitchen towel or any random rag you find laying around to clean your laptop screen, this is your sign to stop. These tools may scratch your screen because laptop screens are delicate. Only use a clean microfiber cloth to clean your screen – these cloths are really cheap too!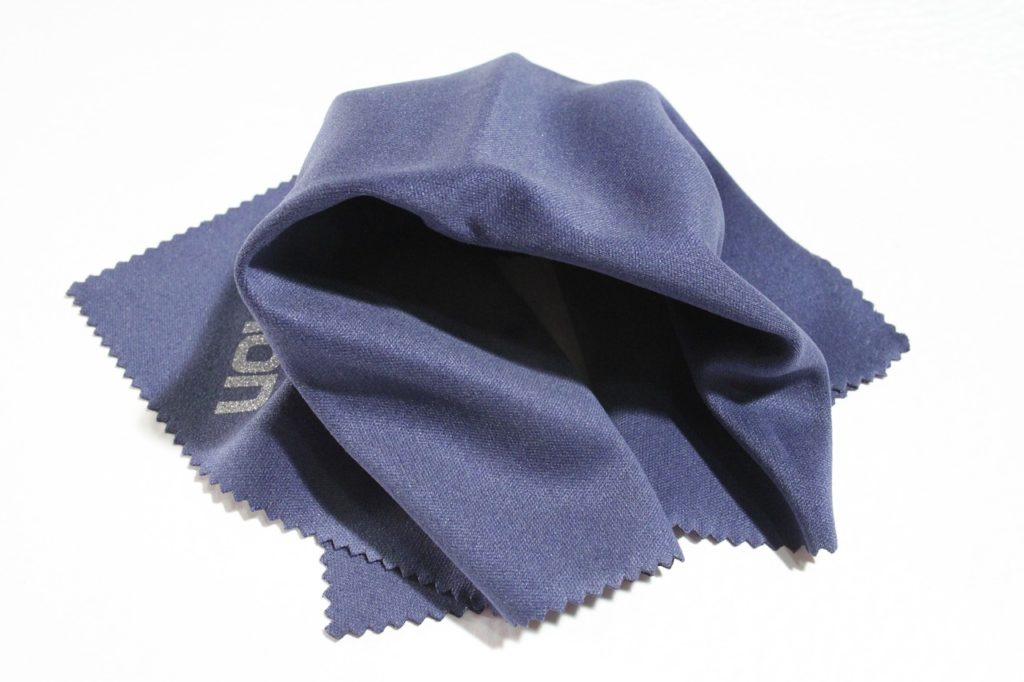 Gently run the clean microfiber cloth across the screen in a horizontal or vertical movement. Avoid using circular motions as doing so will risk leaving stains or smudges.
If your screen is particularly greasy, dampen your cloth with a little water and use the same movements to clean it. Then, use another dry clean microfiber cloth to gently dry your screen.
If that still doesn't work (seriously though, what's on your screen?), your last resort to get that nasty gunk out would be a solution of 50% water and 50% white vinegar. Dampen the cloth with the solution and wipe the screen.
Keep up the upkeep
If you've followed the steps well enough, your laptop would have undergone a relaxing spa session. You might even notice that its fans are quieter. Your job doesn't end here, though. To maintain the appearance, cleanliness, and performance of your laptop, bookmark this page so that you can refer back to it when you clean your laptop thoroughly every few months!
If you're too lazy to clean your laptop or if your laptop is crazily nasty, why not get a new one? Check out some of our laptop reviews: