If you're looking for a laptop that holds a world record (weird flex, but ok), we've got one to recommend—the latest member to join ASUS' ZenBook Pro series of ultraportable creative laptops, the ASUS ZenBook Pro 15 (UX535), is the world's smallest 15.6-inch laptop to feature a 4K UHD touchscreen. 
But that's not enough reason to invest in a laptop, is it? In this review, we'll look at the good and the not-so-good of the ASUS ZenBook Pro 15 to help you decide if it is the laptop for you and your specific needs. 
Specifications at a glance
| | |
| --- | --- |
| Price | $2498 SGD |
| Processor | Intel® Core™ i7-10870H Processor 2.2 GHz (16M Cache, up to 5.0 GHz, 8 cores) |
| Graphics Card | NVIDIA® GeForce® GTX 1650 Ti |
| Display | 15.6″ 4K UHD 3840×2160 IPS Display |
| Memory | 16GB DDR4 |
| Storage | 1TB SATA 5400RPM 2.5″ HDD + 512GB M.2 NVMe™ PCIe® 3.0 SSD |
| Battery | 96 Wh Lithium-Ion |
| Operating System | Windows 10 Home (64-bit) |
| Web Camera | IR webcam with Windows Hello support |
| Weight | 1.8 KG |
| Dimension | 35.4 x 23.8 x 1.8 (CM) |
What's in the box?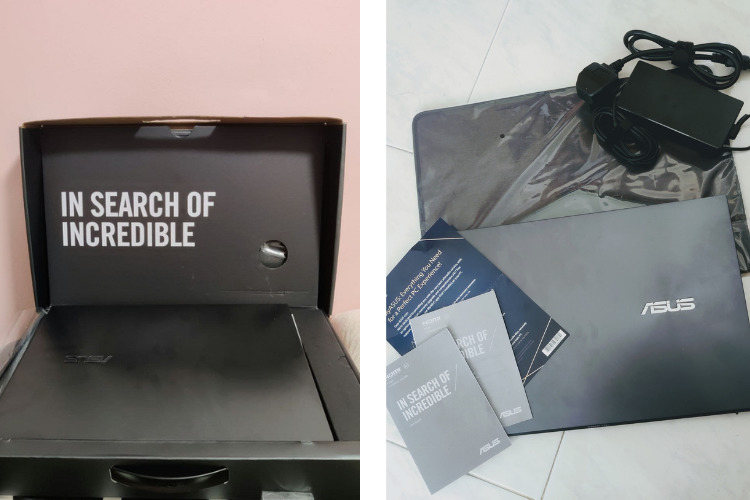 Your purchase comes neatly packed in a stylish black box. Aside from the actual laptop itself, you'll find the essentials like a charging brick and some instruction manuals to help you get started. ASUS also thoughtfully included a free laptop sleeve that you can use to protect your ZenBook Pro 15 when you're out and about. 
What we loved
The ZenBook Pro 15 has much to boast about. We'll take a look at some of the key things we loved about the laptop. 
Makes a good first impression: Sleek design and build
The chassis of the laptop, made entirely of aluminum alloy, is extremely sturdy and feels good in the hands. Clumsy users out there would appreciate that the laptop's sturdiness is tried and tested. ZenBook Pro 15 meets the ultra-demanding MIL-STD 810G military standard for reliability and durability, undergoing a punishing test regime that includes drop and vibration tests, along with extended tests for operation in harsh environments, including extremes of altitude, temperature, and humidity. 
Gone are the days where the phrase "a sturdy laptop is an ugly and chunky laptop" stands true. At 1.8 kg and 17.8 mm slim, the ZenBook Pro 15 is designed to be compact. The all-metal-no-plastic frame of the laptop further contributes to the sleek design of the laptop. Unfortunately, the laptop only comes in one available colour (Pine Grey). It's a rather neutral colour, though, so most users will be happy with it. 
Offers immersive viewing experiences: NanoEdge UHD display
As mentioned, the ZenBook Pro 15 is the world's smallest 15.6-inch laptop to feature a 4K UHD touchscreen display. Coupled with an almost bezel-less design and an 88% screen-to-body ratio, the laptop is a real treat to use.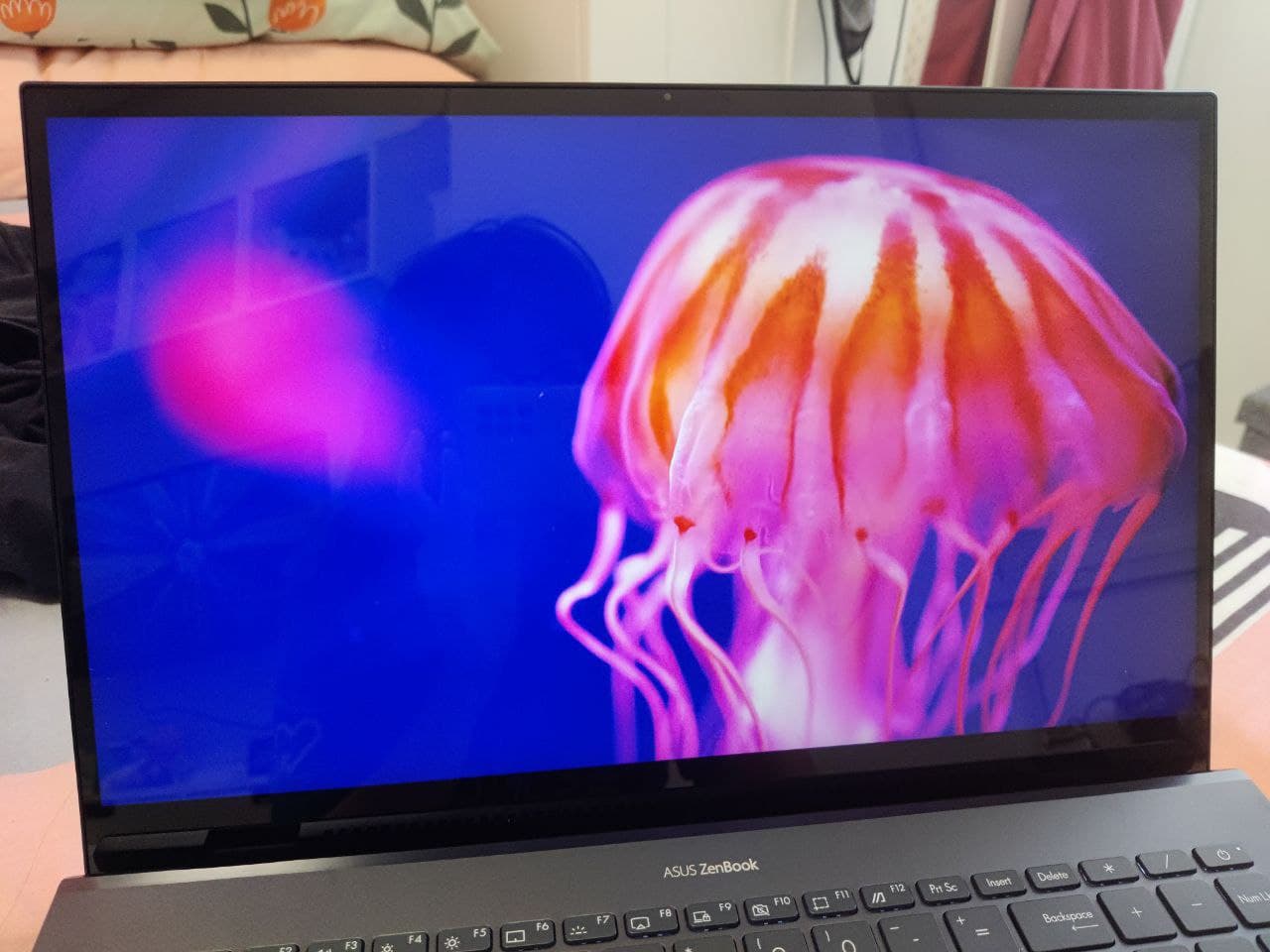 Thanks to the laptop's wide colour gamut that covers 100% of the DCI-P3 colour gamut, images on the laptop are sharp and colours are punchy and vivid. Whether you're a creative editing photos for clients or looking to Netflix and chill to your favourite movie, the ZenBook Pro 15 offers an excellent viewing experience. 
Made for creatives: High-performance graphics & advanced Wi-Fi technology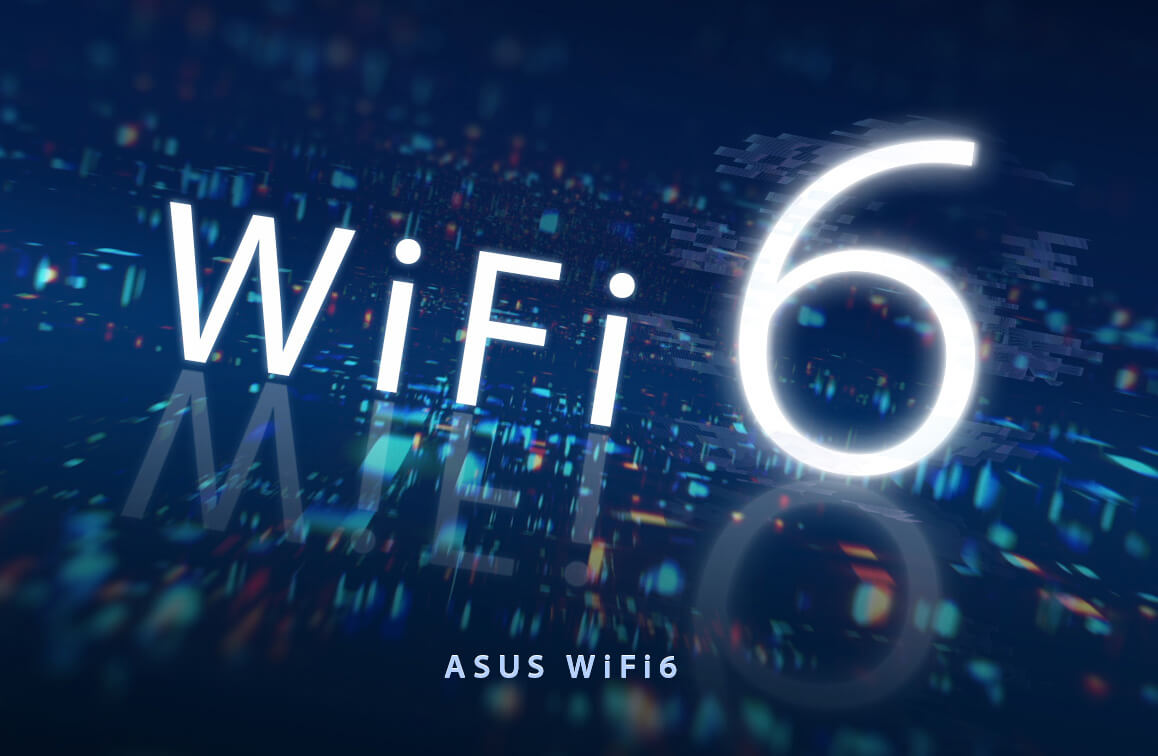 ASUS claims that this laptop is the laptop for creatives in Singapore—we can see why. In addition to a powerful Core i7 processor, packed within the laptop is the NVIDIA® GeForce® GTX 1650 Ti discrete GPU that gives you desktop-level performance in a laptop. Along with the high-performance graphics essential for creatives, you also get 2x faster performance than the previous GTX 1050 generation. 
What's more, if you're often left frustrated by unstable Wi-Fi connections while uploading or downloading large files or photos, you'll be glad to know that the ZenBook 15 is fine-tuned with Wi-Fi 6, which offers faster-than-wired speeds of up to 2.4 Gbps. 
Quick connections are enabled further by connectivity solutions like ASUS Wi-Fi SmartConnect and ASUS RangeBoost. The former automatically selects the best Wi-Fi source, so your laptop connects seamlessly to the best Wi-Fi signal and known mobile hotspots. The latter, on the other hand, uses multiple antennas to achieve a longer Wi-Fi range and higher throughput, eliminating wireless dead zones.
Supports efficient remote working: AI noise-canceling audio technology & ErgoLift hinge
Unless you've been living under a rock, you'd know that the pandemic has changed the way we work. Remote working comes with a whole new host of problems that laptop manufacturers need to address, and ASUS understands that. As video conferences become a daily norm, the ZenBook Pro 15's ASUS AI noise-canceling technology ensures that you get the best Zoom experience. The technology employs machine learning in order to isolate unwanted noise from human speech. 
In addition, the laptop's ClearVoice Mic feature can filter out ambient noise, and normalize all individual voices in Multi-presenter mode from different positions for optimum group conference-call quality. Bid goodbye to repeatedly saying "I'm sorry could you repeat that? I couldn't quite hear you."
Your WFH experience will also be made better by the laptop's precision-engineered ErgoLift hinge. The hinge automatically lifts the rear of the laptop slightly when the screen is opened so that the keyboard is tilted for more breathing space and better ergonomics.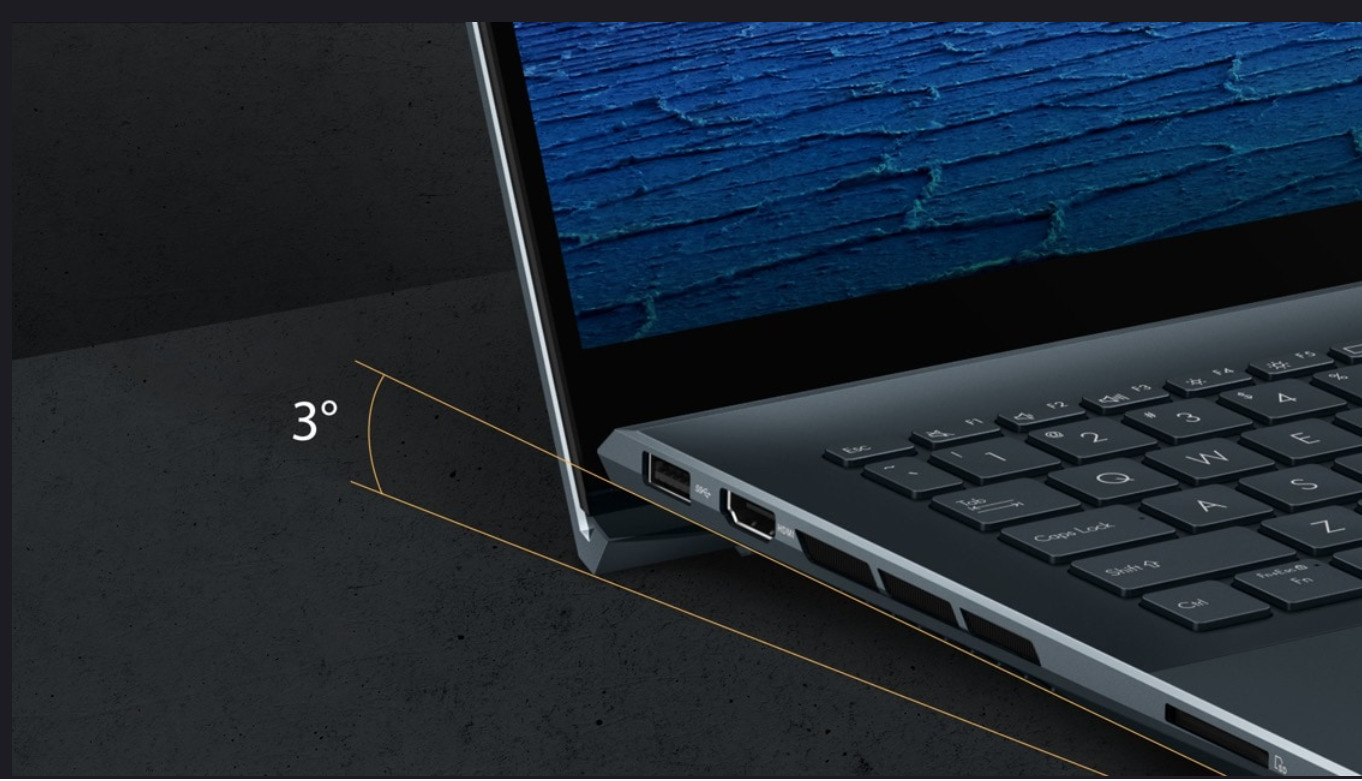 Great battery life
The laptop packs a high-capacity 96 Wh battery that will more than comfortably last you through your daily activities. On our test, the laptop ran for close to 10 hours before we needed to charge it up again. That's pretty impressive, considering we looped YouTube videos the whole time. 
Charging the laptop from 0% to 100% took us a little over three hours, which is average for a battery of this size. For a typical day of work with medium to heavy use, this laptop will be more than adequate. That's good to hear because the laptop's charging brick is pretty heavy to lug around. 
What we didn't love
There's much to love about the ZenBook Pro 15, but as with most devices, there were certain things that missed the mark: 
Stingy connectivity
For users with multiple devices, the limited I/O capabilities of the ZenBook Pro 15 can be frustrating. On the left side of the notebook, you'll find a USB-A USB 3.2 Gen 2 (10Gbps) port, an HDMI 2.0 port, and an SD card reader. 
On the right, you'll see a 3.5mm audio combo jack and a USB-C USB 3.2 Gen 2 port (10Gbps). The lack of a slot for a LAN cable may be an issue for some. We also felt that an extra USB Type-A or USB Type-C port wouldn't hurt. 
Singapore's version lacks ASUS touchscreen ScreenPad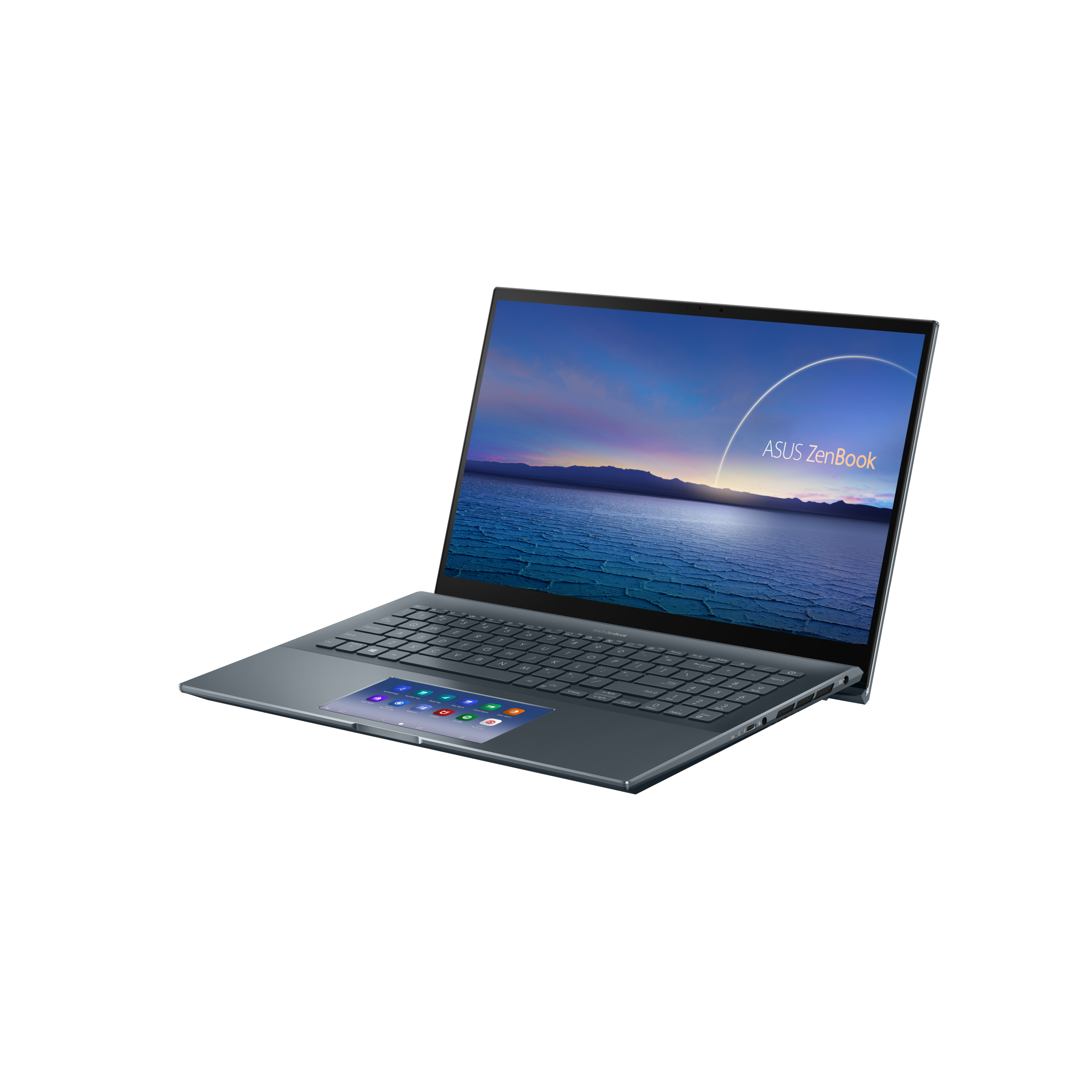 This really isn't anybody's fault, but it's worth mentioning that Singapore's version of the ZenBook Pro 15 comes without the ASUS ScreenPad™, a unique 5.6-inch display that doubles as a secondary display. On the small display, you can up your multi-tasking game by watching a video while you're working or searching things up online without closing your browser on your main screen. It's unfortunate that we don't get to enjoy this advanced feature that sets ASUS apart from its competitors. 
There isn't a fingerprint sensor
We're nitpicking here—but the lack of a fingerprint sensor is a missed opportunity. Coming from a laptop with a fingerprint reader, I was confused why the laptop didn't just start up after I placed my finger on the power button. Having to type a password to start up the laptop was an extra step that felt inconvenient.  But this is a small issue and it isn't a deal breaker for most.
It's a fingerprint magnet
For a laptop that lacks a fingerprint sensor, the ZenBook Pro 15 sure is a fingerprint magnet. On the shiny surface of the laptop, fingerprints and grease stains are extremely obvious and visible. Those who rely on the laptop's touch screen will also find that after some time, the screen will be filled with pesky fingerprints that are hard to ignore.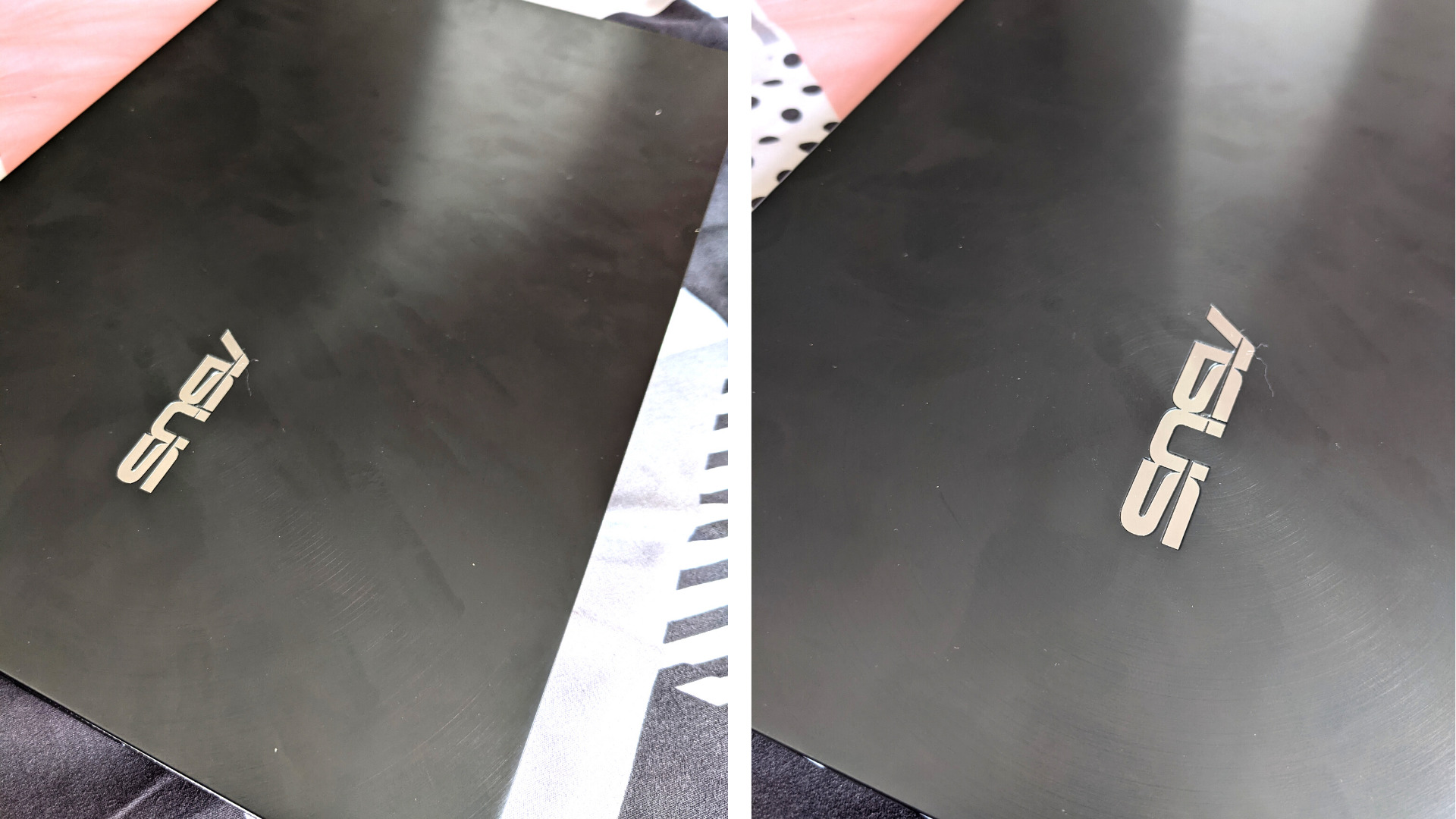 Users who are used to matte black laptops and matte screens that require little effort in terms of upkeep and cleaning will need to pick up some tips and tricks to keep their ZenBook Pro looking sleek and shiny. 
TLDR: The verdict
With a sleek and classy design, beautiful immersive graphics, and an impressive specs sheet that's made to appeal to creatives, the ZenBook Pro 15 is a solid laptop that is pretty easy to recommend. While the laptop's limited I/O capabilities, lack of a fingerprint sensor, and easy-to-stain surfaces could be a source of inconvenience at times, they aren't good enough reasons to take the laptop out of your watchlist. 
| | |
| --- | --- |
| Pros | Cons |
| Sleek design | No fingerprint sensor |
| Great battery life | Requires frequent cleaning |
| Immersive display | Limited I/O capability |
| Advanced Wi-Fi technology | |
Availability 
The ASUS ZenBook Pro 15 (UX535) retails from $2,498 and will be available at ASUS Exclusive Store, ASUS Online Store, and all authorised retailers.