Just about a month ago, we reviewed the ASUS ZenBook Pro 15, the world's smallest 15.6-inch laptop to feature a 4K UHD touchscreen. This time, we're back with yet another ASUS product to review – the ASUS ZenBook Pro Duo 15 OLED. ASUS claims that this dual-screen laptop is the laptop of tomorrow. We're here to test that claim. Here's what you need to know about the ZenBook Pro Duo 15 OLED.
Specifications at a glance
| | |
| --- | --- |
| Color | Celestial Blue |
| Processor | Intel® Core™ i9-10980HK Processor 2.4 GHz (16M Cache, up to 5.3 GHz, 8 cores) |
| Graphics Card | Intel® UHD Graphics, NVIDIA® GeForce® RTX™ 3070 Laptop GPU, Boost up to 1440MHz at 90W (110W with Dynamic Boost) NVIIDA Max-Q Technologies for peak performance and efficiency, 8GB GDDR6 |
| Display | 15.6-inch, 4K UHD (3840 x 2160) 16:9 aspect ratio, OLED, 0.2ms response time, Peak Brightness:550nits peak brightness, 440nits, 100% DCI-P3 color gamut, PANTONE Validated, Glossy display, Touch screen, With stylus support |
| Memory | 32GB DDR4 on board, Memory Max Up to:32GB |
| Storage | 1TB M.2 NVMe™ PCIe® 3.0 Performance SSD |
| Battery | 92WHrs, 4S2P, 8-cell Li-ion |
| Operating System | Windows 10 Home – ASUS recommends Windows 10 Pro for business |
| Web Camera | HD camera with IR function to support Windows Hello |
| Weight | 2.34 kg |
| Dimension | 35.98 x 24.92 x 2.15 cm |
What's in the box?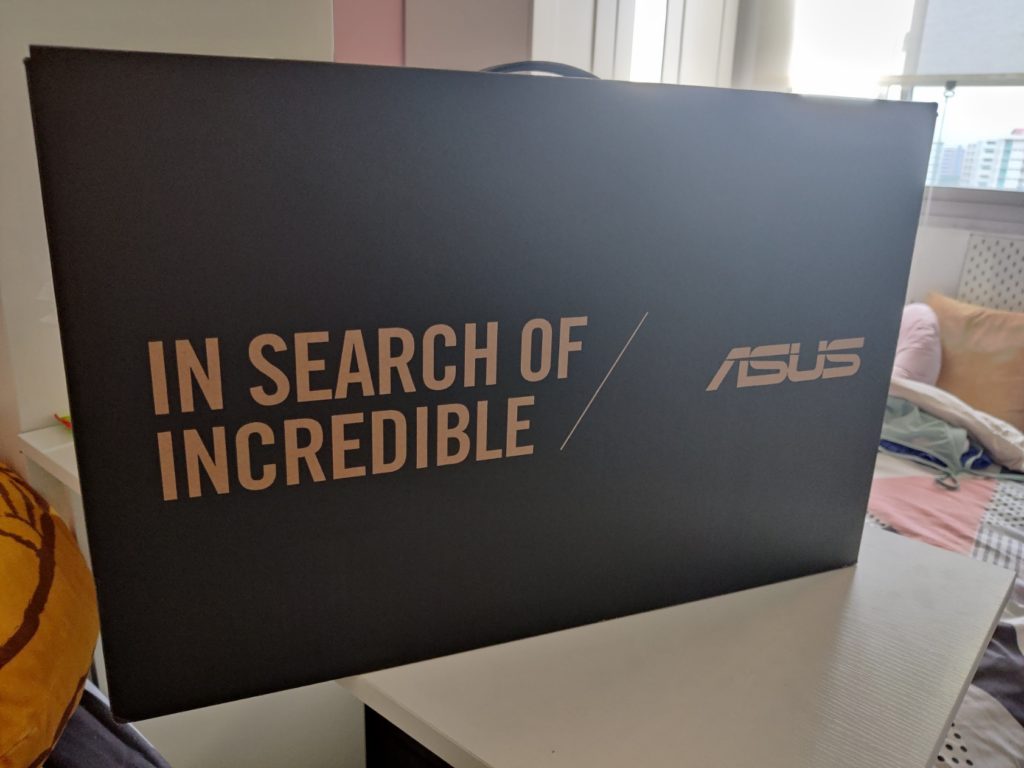 In addition to the laptop and charging brick, your package includes a stylus, a wrist-rest as well as a stand for you to prop up the laptop. ASUS has also kindly thrown in an all-black laptop case that you can use to bring the ZenBook Pro Duo 15 OLED around.
ASUS ZenBook Pro Duo 15 OLED: Overall design and build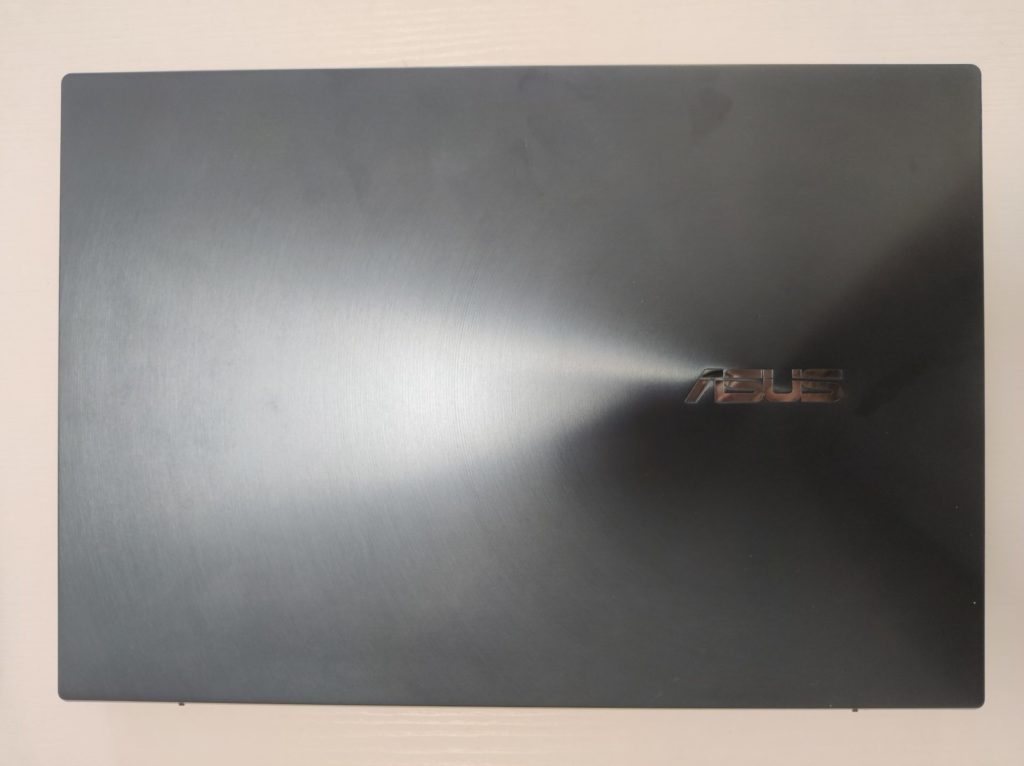 Upon unboxing the ZenBook Pro Duo 15 OLED, you'll see the ASUS laptop design with the blue hue that you're probably familiar with.
Like existing ZenBook laptops, the ZenBook Pro Duo 15 OLED has a solid build quality. The sturdiness translates to its weight as well – the 24mm laptop weighs a significant 2.34kg, but that makes sense, seeing as how it has two screens. While we're at it, the charging brick is heavy as well.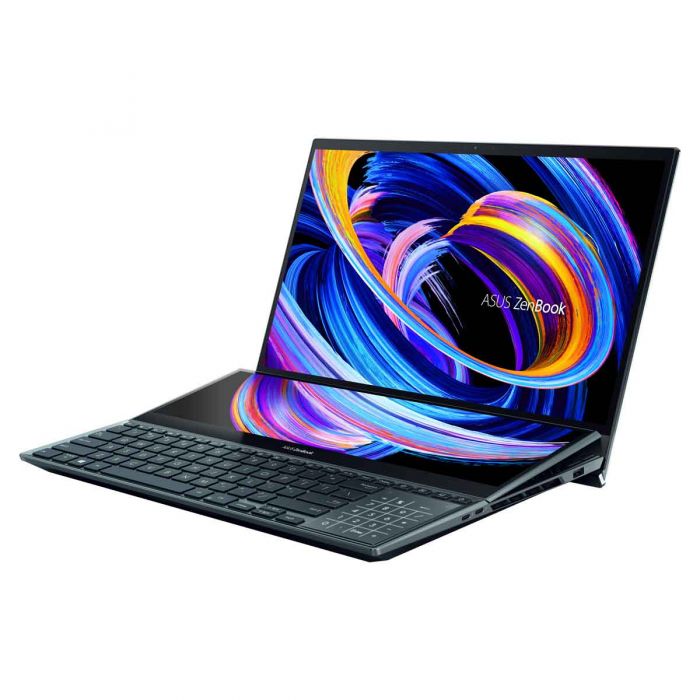 The ZenBook Pro Duo 15 OLED features ASUS' unique Ergolift design which sees a hinge that automatically lifts the rear of the laptop slightly when the screen is opened so that the keyboard is tilted for more breathing space and better ergonomics. 2021's Ergolift design extends to ZenBook Pro Duo 15 OLED's second screen so that it slightly detaches the second screen from the main chassis and tilts it forward. This gap allows fresh air to be sucked into the fans from beneath the screen while making it easier for users to view content on the screen.
If you need to prop up the laptop further, you can use the stand that ASUS has provided in the package.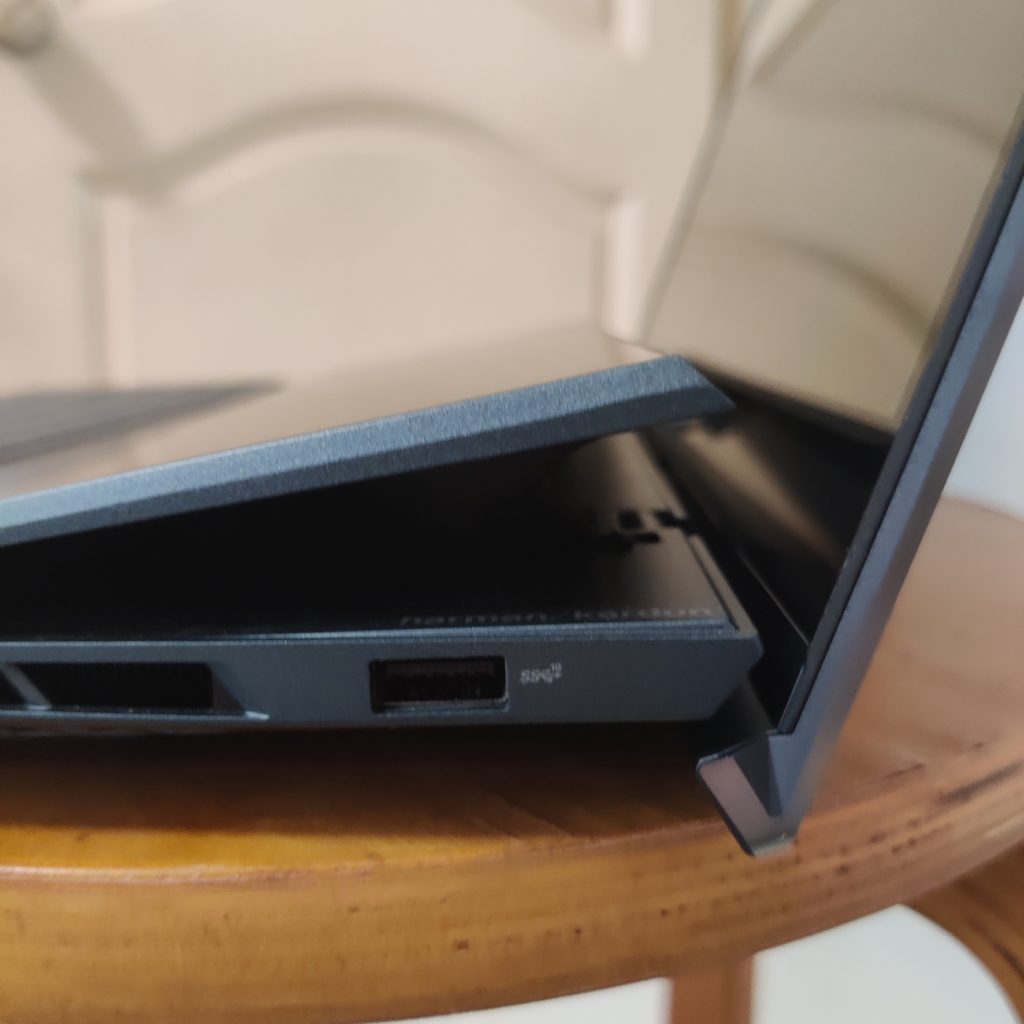 In terms of I/O, you'll find a single USB-A port, two USB-Cs with Thunderbolt 3 support, a headphone jack, and an HDMI 2.1 port. You will not find any ports for USB-C charging or a card-reader, which is a miss, given that these options would have been useful for creators.
ASUS ZenBook Pro Duo 15 OLED: Keyboard and trackpad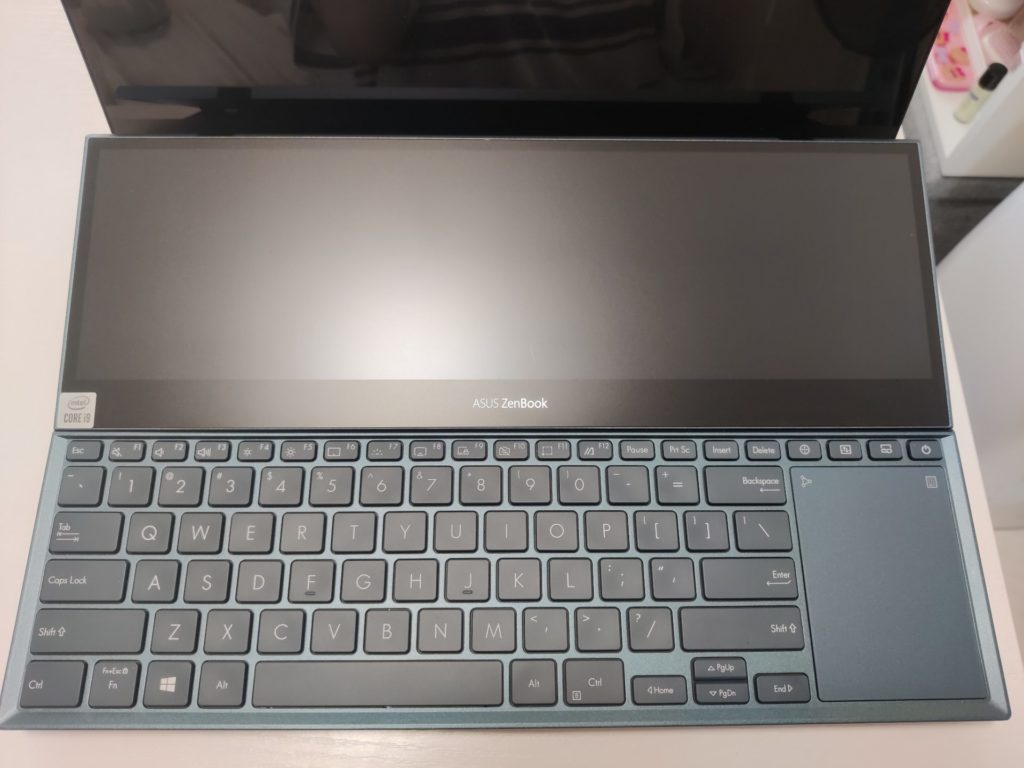 Because of the dual-screen design of the ZenBook Pro Duo 15 OLED, the keyboard and trackpad are pushed towards the front of the laptop. What this means is that you may have to place the laptop further away from you to type on the keyboard comfortably. For users who place their laptop on their laps to work, this will be quite an inconvenience – we'd recommend using it on a desk. You could also attach the wrist-rest to the laptop for greater comfort.
Once you get used to the position of the keyboard, typing on it feels familiar and comfortable especially if you're coming from an ASUS laptop.
The trackpad of the ZenBook Pro Duo 15 OLED is positioned in a portrait orientation, which adds on to the list of things you need to get used to with this laptop. The surface is pretty narrow (6.2cm by 8.5cm) PLUS it's on the right-hand side of the laptop. Fellow lefties out there will probably give up and attach the laptop to a mouse in no time – that's what I did.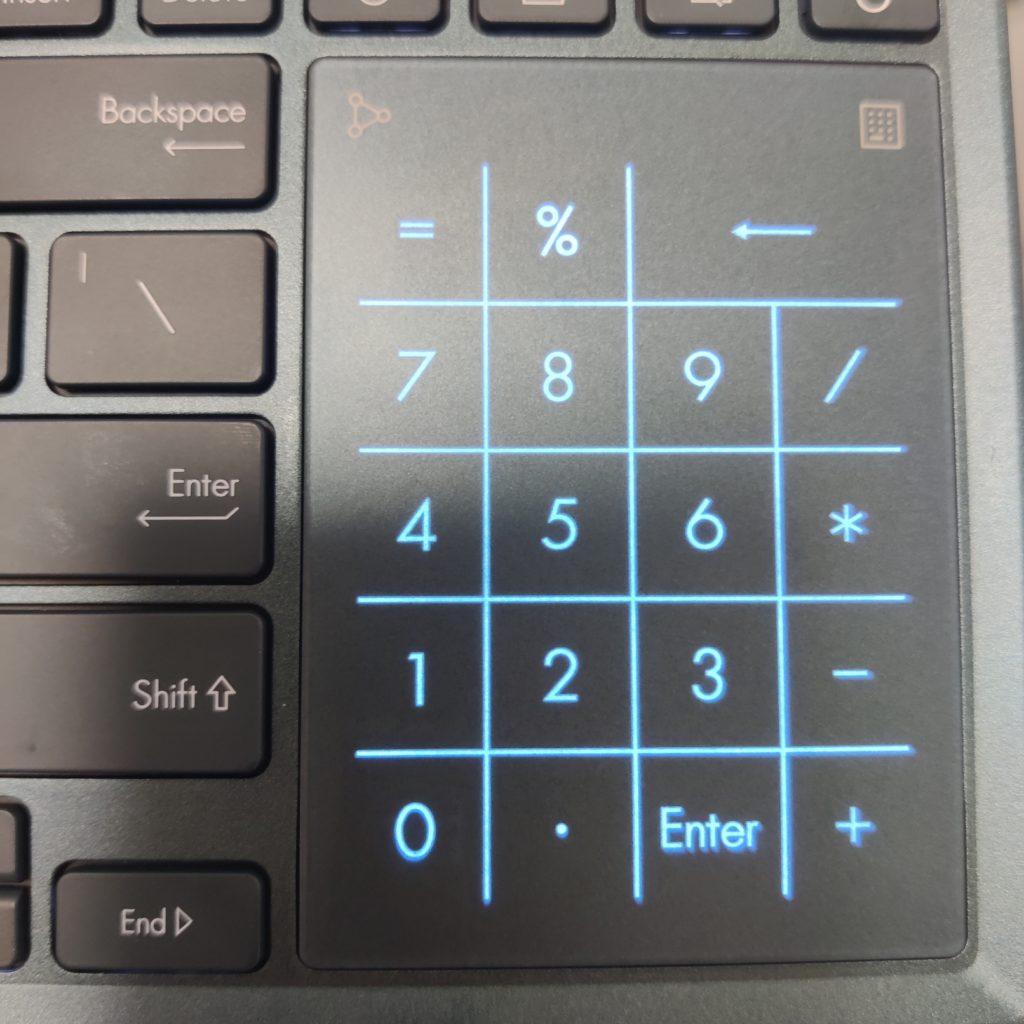 The good news? The trackpad can be turned into into a number pad: just tap on the button on its top-right corner. At least it won't be a redundant hardware when you decide to use a mouse.
ASUS ZenBook Pro Duo 15 OLED: The Screen(s)
Now to the main stars of the show. The laptop's dual-screen setup comprises a large 15.6-inch 4K OLED screen and ASUS' 14-inch ScreenPad Plus (its secondary screen) with 3840×1100 (4K) resolution that is IPS-level. Both screens support touch and pen inputs, the latter of which is included in your purchase!
The main screen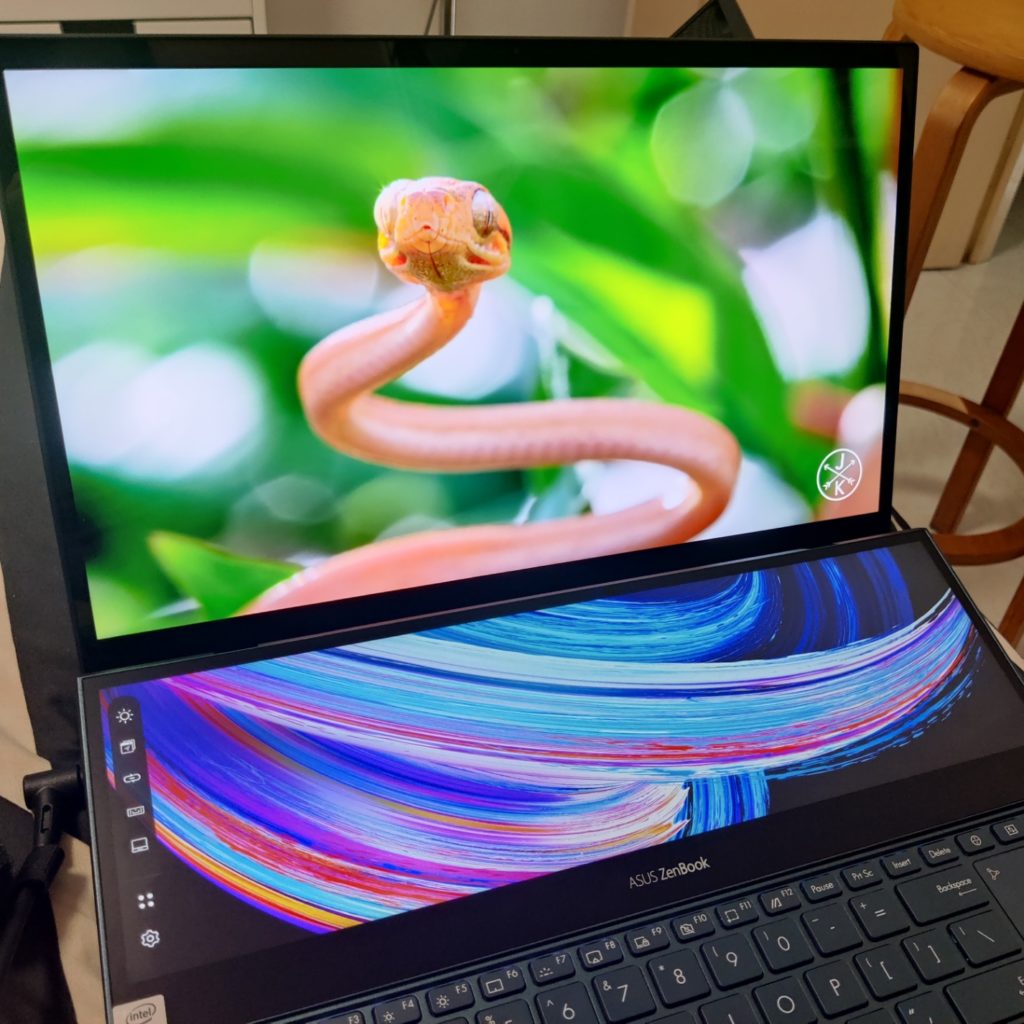 We'll start with the main screen. ASUS claims that the main 15.6-inch screen is a 440-nit panel that covers 100 percent of the DCI-P3 gamut. We'll cut to the chase – it's a really vibrant screen with excellent viewing angles. Colors are fantastic and images appear sharp too. If you're primarily using it indoors, you'll probably never have to put the screen to maximum brightness.
The ScreenPad Plus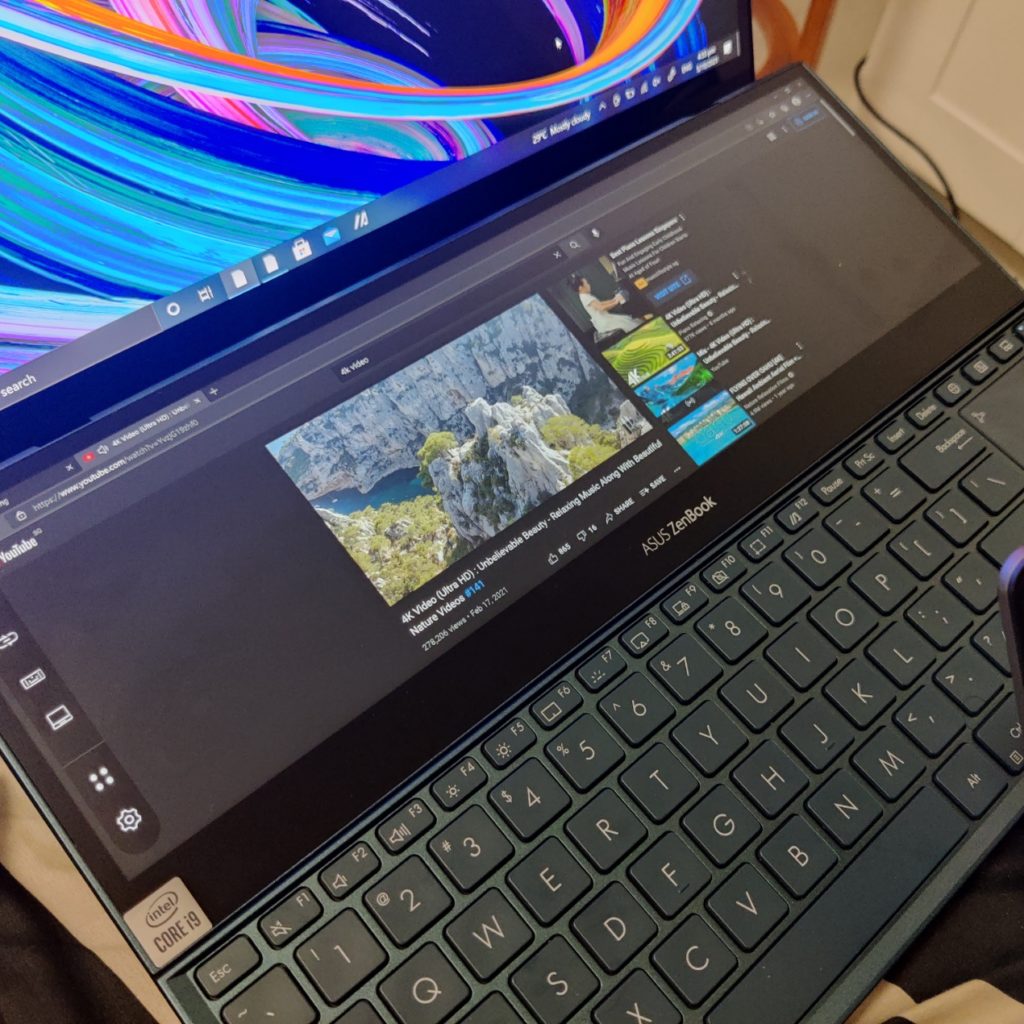 While the main screen is glossy, the secondary ScreenPad Plus is covered with a layer of anti-glare coating so that viewing will not be hindered by reflections from the main display. With a matte finish coupled with a screen that's less bright, images on the ScreenPad Plus are less vivid and colors are less punchy.
As mentioned above, the laptop's Ergolift design lifts the second screen and tilts it forward. You'll be able to adjust it such that the main screen and the ScreenPad Plus "merge" to form on giant display. If you scrutinize hard enough, you'll find a thin bezel separating the two screens. But we found this pretty cool.
The ScreenPad Plus is also packed with several enhancements that should improve your workflow. On the ScreenPad Plus, when you launch any of these apps, you'll see customizable shortcuts. You can also add a taskbar to it and drag windows back and forth between screens. You can even transform the whole secondary screen into a giant trackpad.
Particularly useful for creators is the Control Panel tool that that gives you precise and intuitive control over your creative apps. With Control Panel, you can easily change brush size, change saturation, adjust layer opacity, and much more. Four types of control are available — Dial, Button, Slider, and Scroll — and each work in a different way to help smooth your creative workflow. Control Panel works with Adobe Photoshop, Lightroom Classic, Premiere Pro and After Effects. It's fully customizable — and there are more compatible apps on the way.
All in all, the ScreenPad Plus is promising, but probably only useful for a small niche of creators. We do hope to see an OLED panel in ASUS' next laptop (fingers crossed).
ASUS ZenBook Pro Duo 15 OLED: Battery life
With a 4K OLED screen and a secondary ScreenPad Plus, it only makes sense that the ZenBook Pro Duo 15 OLED is packed with a large 92Wh battery. We were pleasantly surprised that we still managed to eke out 6 hours of battery life from the device. On the test, we left the second screen on at 50% brightness. On the main screen, we looped a video at a brightness of 250-260 nits.
While that isn't all day battery life, it's still pretty amazing given the tech specs of the laptop.
ASUS ZenBook Pro Duo 15 OLED: Price and availability
The ZenBook Pro Duo 15 comes at a price of $4,998 at the ASUS Online Store.
ASUS ZenBook Pro Duo 15 OLED: Should you buy it?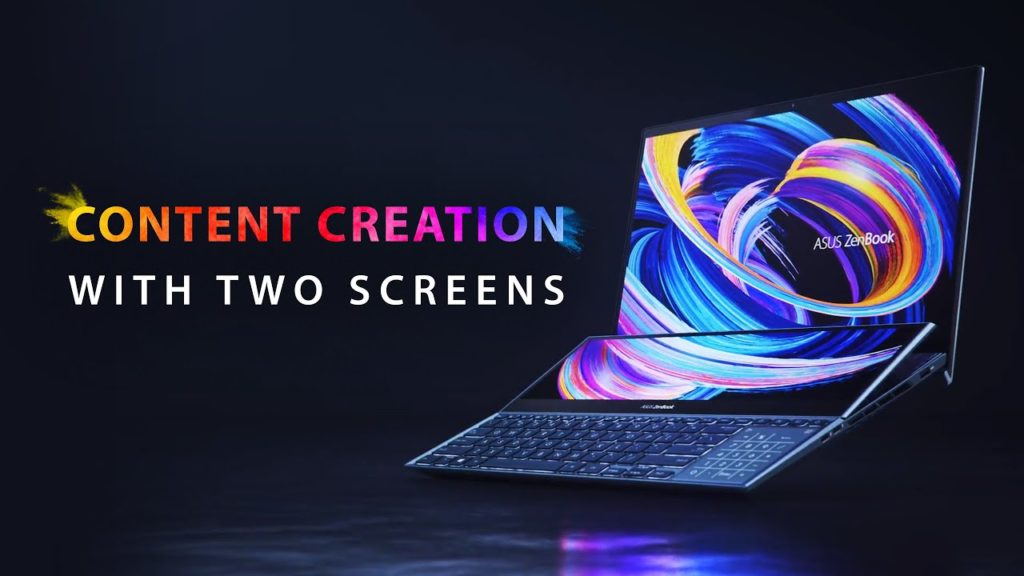 So, was Boys Like Girls always right? Is two always better than one? Well, with a vibrant 4K OLED main screen, a secondary ScreenPad Plus, and excellent performance, the ZenBook Pro Duo 15 OLED has a lot going for it. But without an all day battery life and with a pretty heavy weight, it's best to think of the laptop as a desktop that you can carry around – only if you really need to.
With that in mind, the flaws of the laptop with regards to limited I/O and strange hardware placements become easy to accept.
Overall, at $4,998, the laptop isn't for the average user. It's a laptop made for a specific niche of power users, professionals, artists, media creators, and gamers.