Dreamcore has recently released the new Dreambook Touch 15, signifying the brand's foray into the notebook PC market. Despite being Dreamcore's first notebook PC product, there's more than meets the eye. If you're wondering what we are referring to, you've got to read on.
The Dreambook Touch 15 is actually based on the Intel NUC M15 Laptop Kit. An Intel laptop kit is essentially a bare-bones notebook computer that is designed by Intel and made available to end-users by PC brands. Dreamcore can then decide to customize some features of the kit to meet the market's demand, such as variations in RAM size and storage capacities. Of course, Dreamcore also covers the warranty and support for this product.
While you may think that the Dreambook Touch 15 from Dreamcore may not be anything special, since it's simply a common laptop that's slapped with the Dreamcore logo, you may ultimately be wrong. Ultimately, we must look at the value that this notebook brings to table, and how it fares to the competition.
The Dreamcore Dreambook Touch 15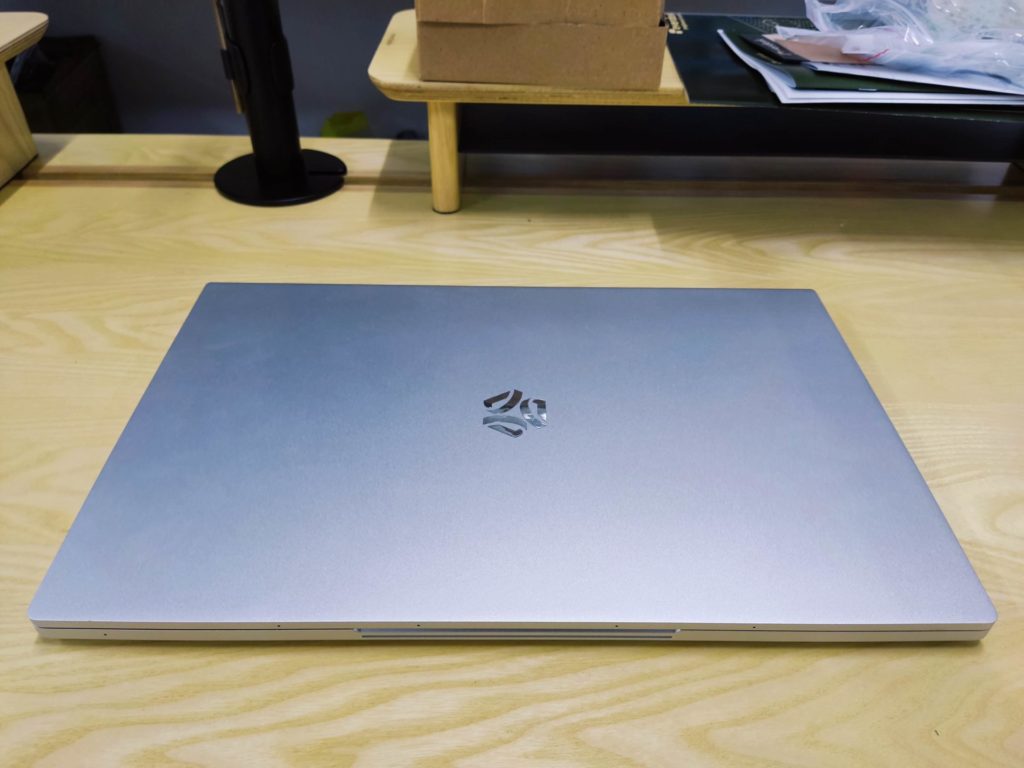 The Dreambook Touch 15 is based on the latest 11th Generation Intel Core series. Particularly, this model is equipped with the Intel Core i7-1165G7 processor, which is designed to perform well comparatively in work and some light games. We wouldn't associate the Dreambook Touch 15 as a gaming notebook computer, simply because it lacks the hardware for dedicated graphical processing.
Regardless, it is equipped to perform very well in your day to day work, especially when it's equipped with 16GB of high speed LPDDR4x RAM and ultra fast PCIe Gen4 SSD.
Simply based on first impressions, the Dreambook Touch 15 reminds me of the style and design of the Macbook Pro from yesteryears. In fact, the general style is almost identical, as the notebook spots a unibody aluminum design. It not only gives the Dreambook Touch 15 a very classic and premium look, but also makes the notebook physically sturdy. Of course, having a whole notebook computer enclosed within an aluminum material also lets it easily dissipate heat. The main downside of this design is that the whole product weighs 1.68Kg, which is considered to be on the heavy side.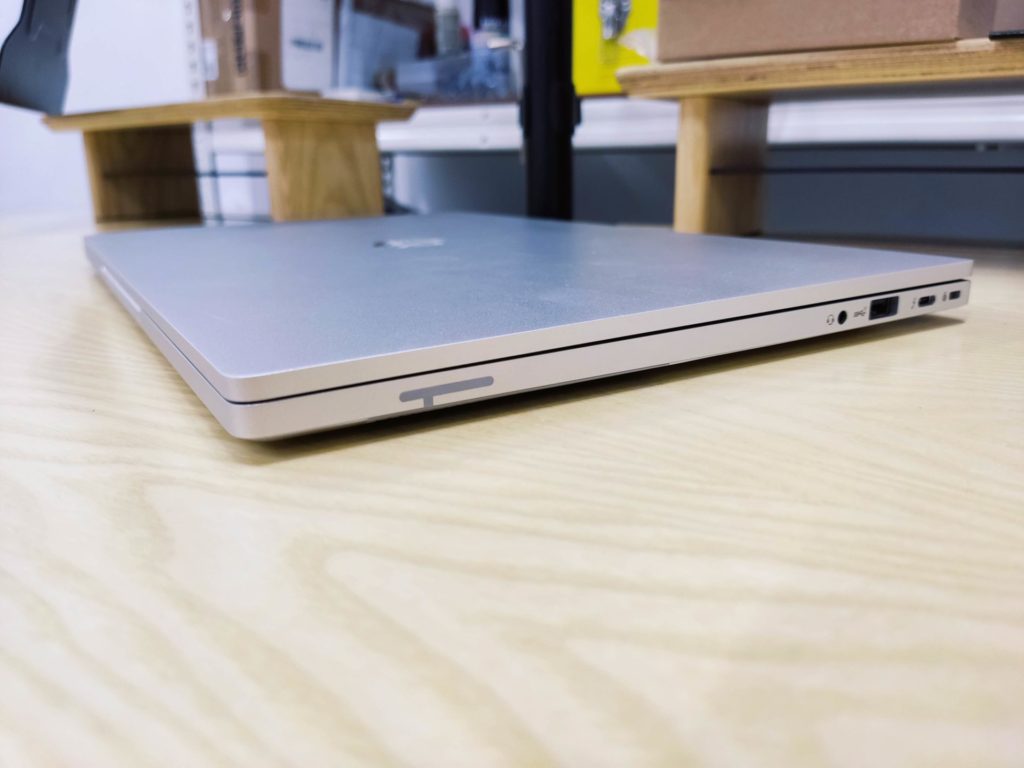 Generally, the whole notebook looks very sleek and considerably thin. It should fit easily into most backpacks to be carried around for your work.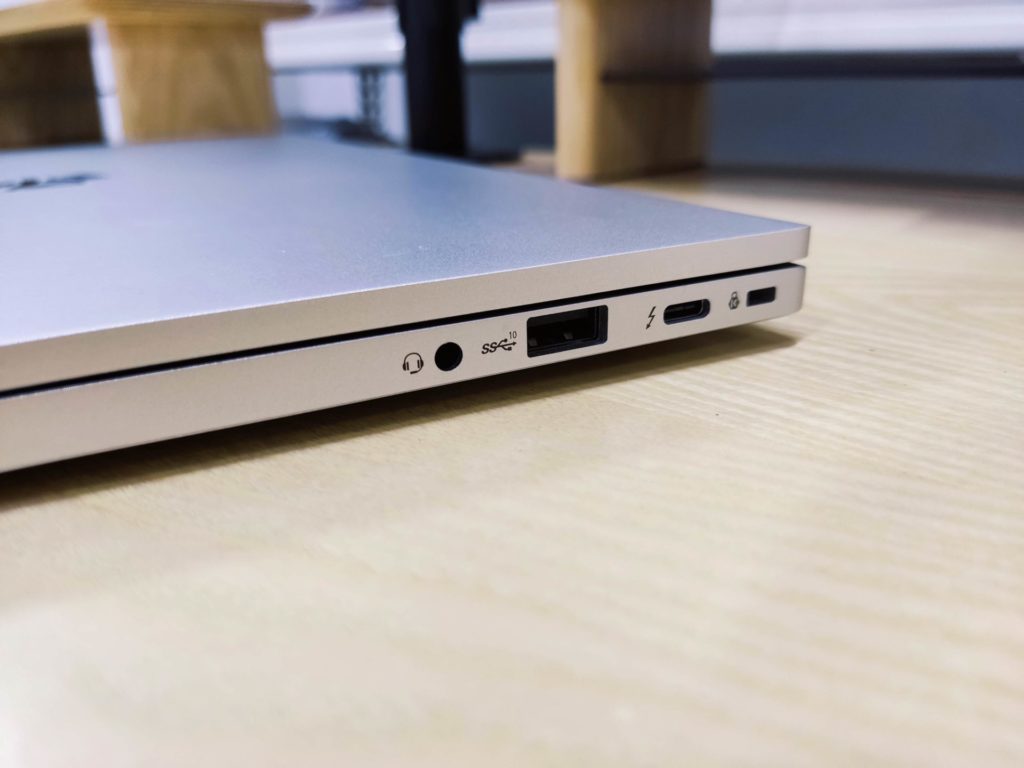 On the right side, we can see a single 3.5mm audio combo jack, a USB 3.1 Gen2 Type A port which can reach speeds of 10Gbps, a Thunderbolt 4.0 port and a kensington lock hole.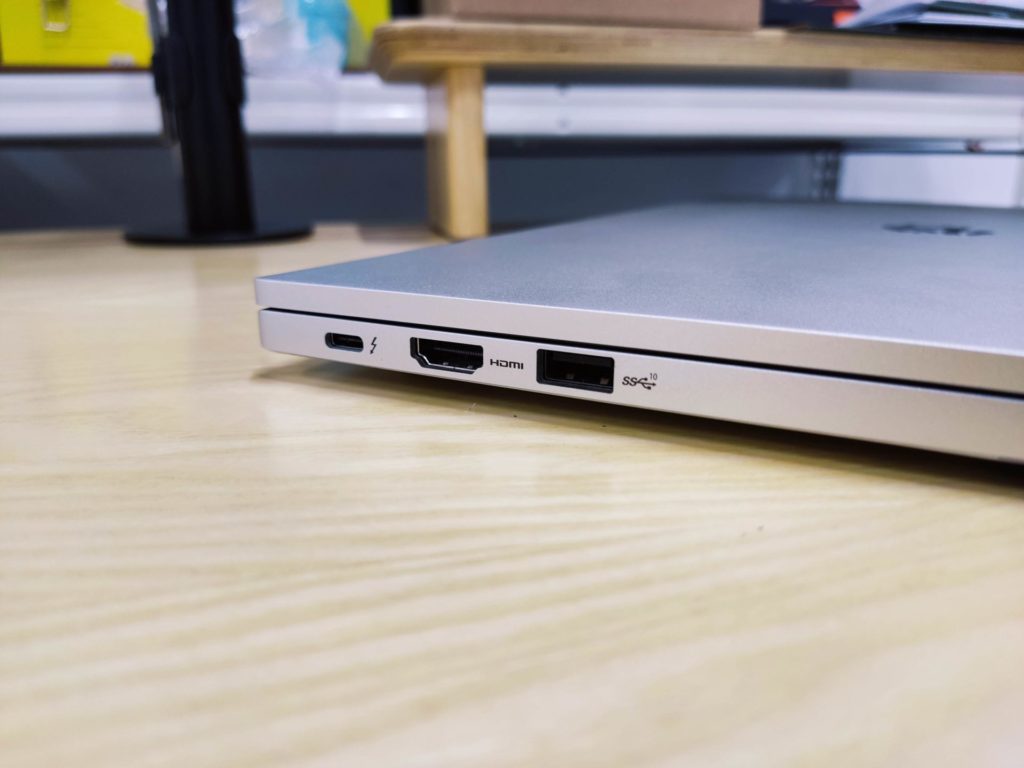 On the left side of the device, we spot another Thunderbolt 4.0 port, a full-sized HDMI port and another USB 3.1 Gen2 Type A port. In terms of ports, we've got everything that we wanted for a notebook computer.  With full-sized ports, we simply do not need to face the hassle of using dongles to connect to our external peripherals.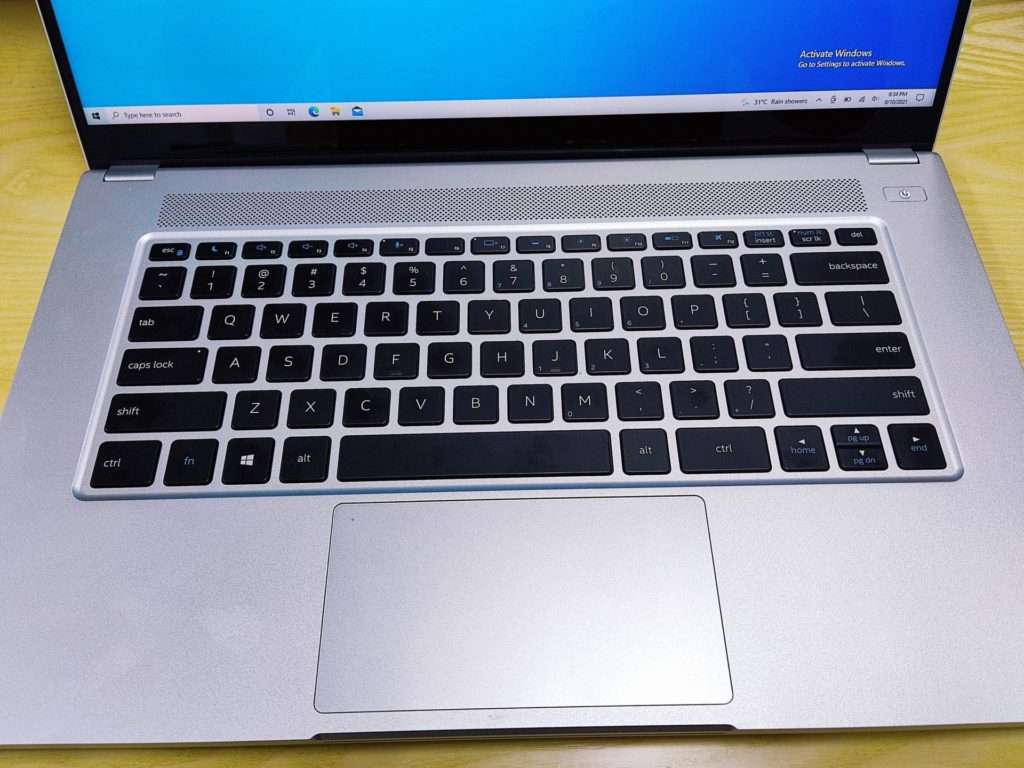 The Dreambook Touch 15 also come with a full-sized keyboard. It retains a rather conventional layout, which makes it very easy to get used to. The trackpad is also quite large and straightforward to use.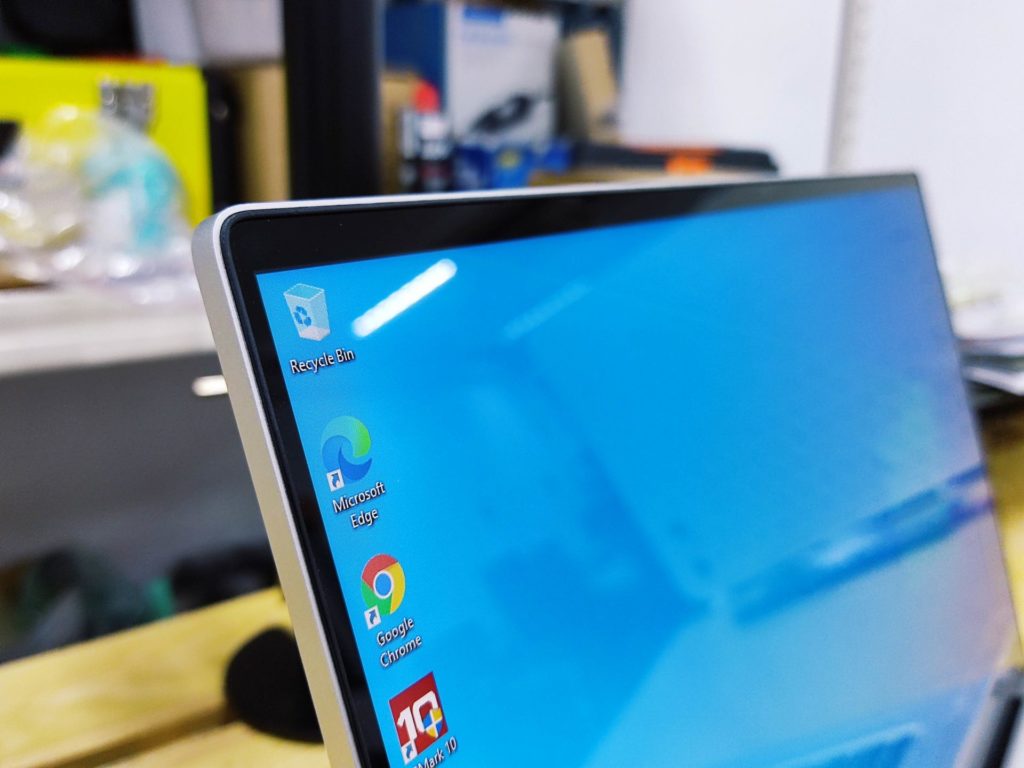 Although not a bezel-less design, the bezels are still quite thin. It subsumes well into the style of a modern notebook PC of today.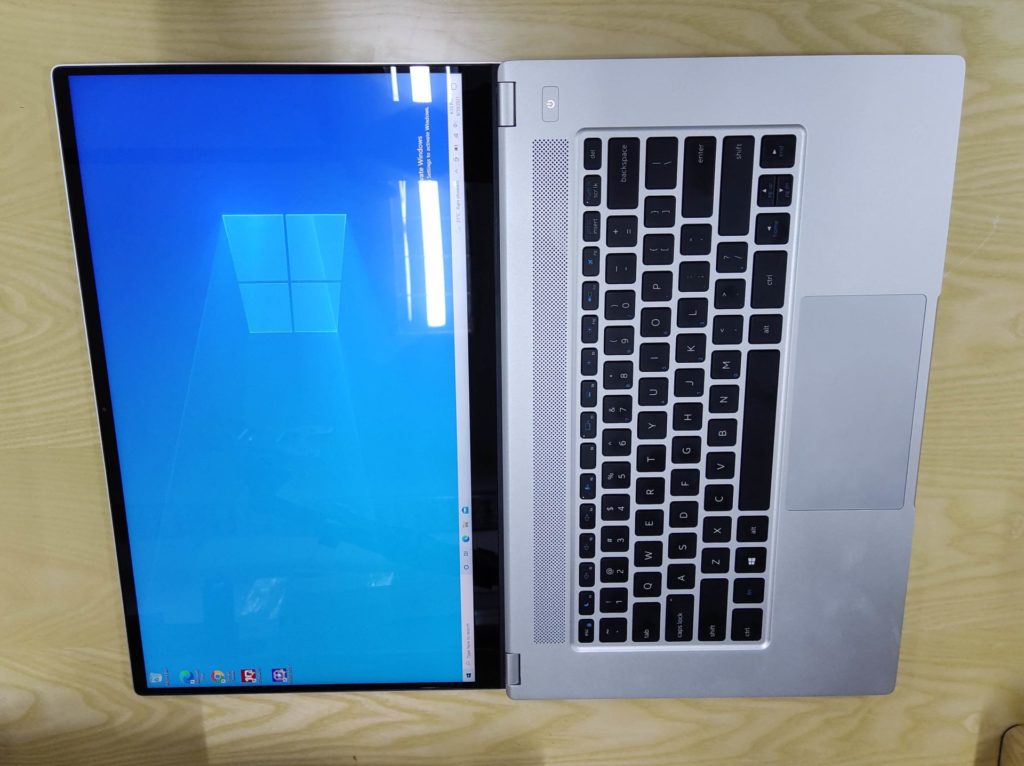 The display of the Dreambook Touch 15 can also be fully folded and laid flat with its keyboard. Even though this notebook comes with a touch display panel, it is not a convertible notebook and its screen does not go beyond the 180-degree angle.
Specifications
Dimensions
Size: 355mm (length) x 230mm (width) x 14.9mm (height)
Weight: 1.68kg
Materials
Processor, Memory, Storage, Graphics and Network
Intel 11th Gen "Tiger Lake" Core i7-1165G7 with 4 cores, 8 threads
Max boost: 4.70GHz with configurable power limits
Integrated Intel Xe graphics with 96 Execution Units
16GB LPDDR4X memory
Customisable SSD (up to 2TB)
WiFi 6 and Bluetooth 5.2
Screen & Display
15.6 " touchscreen
1920 x 1080p resolution
IPS-type panel(450 nits brightness,1500:1 contrast ratio, 100% sRGB color gamut, Thin bezels)
Ports
2x Thunderbolt 4 over USB-C
2x USB Type-A at 10Gbps (USB 3.2 Gen2)
1x Full-sized HDMI
Keyboard & Trackpad
White LED backlit keyboard
Windows Precision glass touchpad with two integrated buttons
Webcam & Audio
HD webcam
Windows Hello IR face recognition with presence detection
4 x microphone array with noise cancellation
Stereo speakers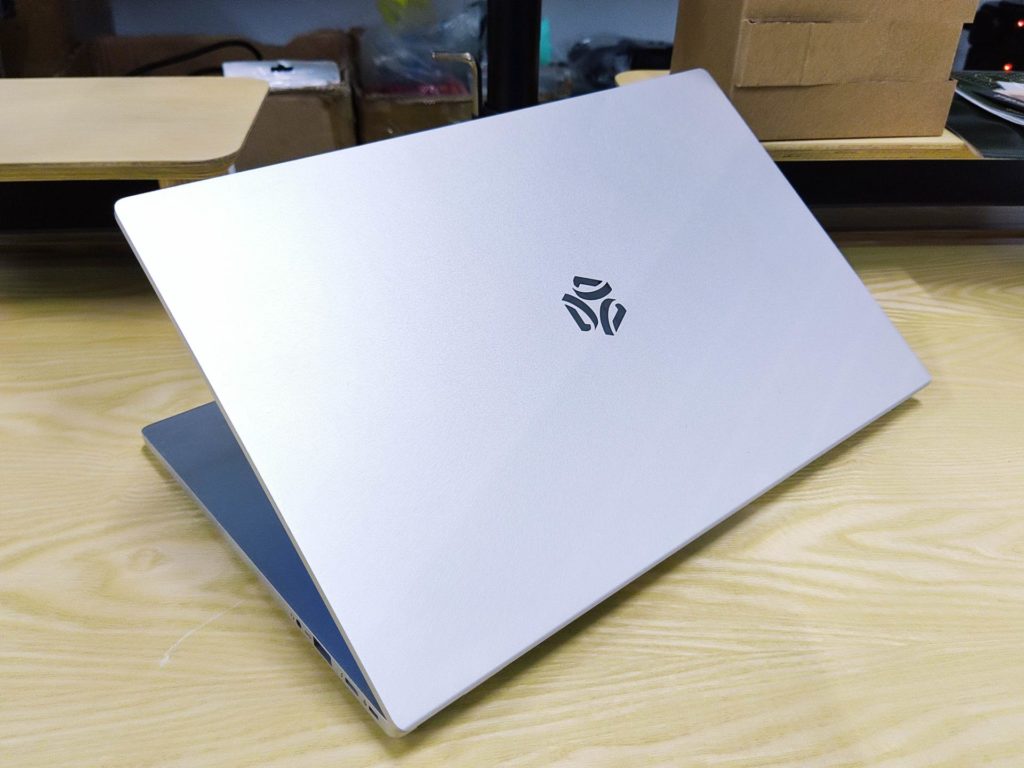 Performance and Benchmarks
In our tests, we are going to compare the Dreamcore Dreambook Touch 15 notebook with the ASUS Zenbook Flip 13 (UX363E). The reason for this comparison is because both notebooks comes with very similar specifications, and they both sport the Intel Core i7-1165G7 CPU and have 16GB of RAM. Our comparison could bring out the performance difference between the two notebooks, where the Dreamcore one is focused on performance, and the ASUS one cares more about long battery life and portability.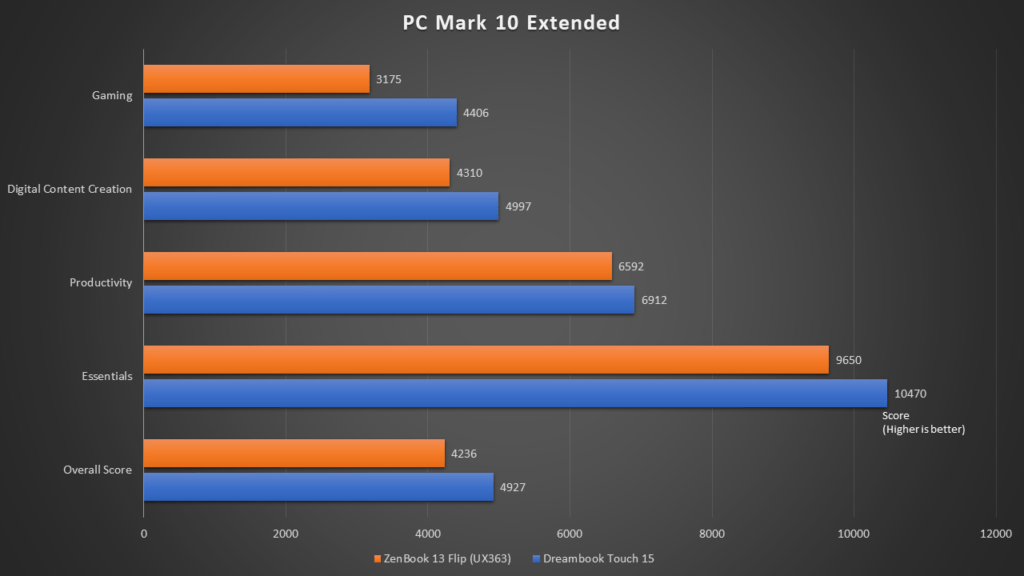 The PC Mark 10 Extended test simulates multiple real world usage of a computer to determine its performance. Despite having almost identical hardware, the Dreamcore Dreambook Touch 15 was tested to be significantly faster than the thin and light ASUS Zenbook 13 Flip.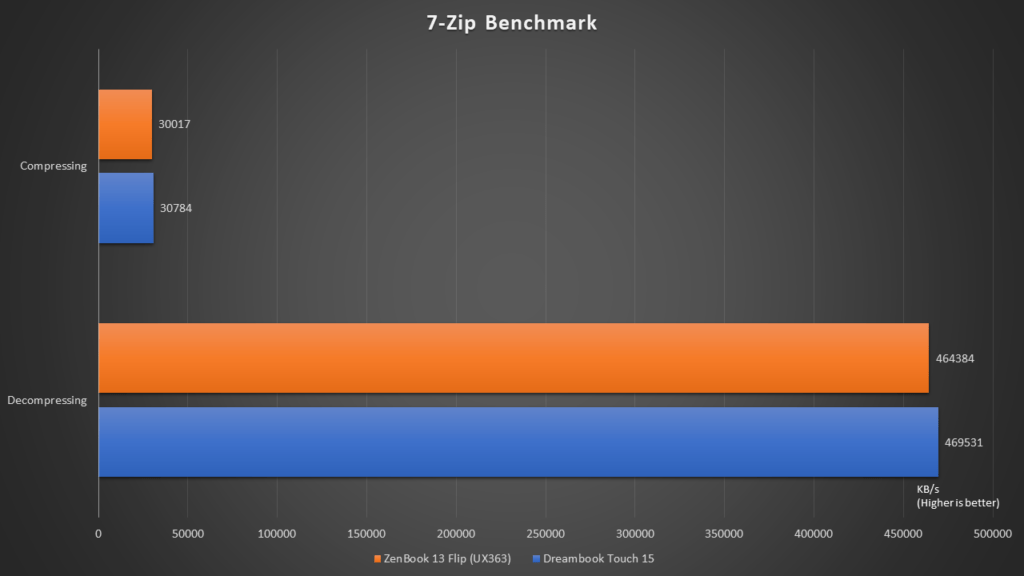 Similarly, we saw that the Dreambook Touch 15 continues to be faster in the CPU heavy 7-Zip benchmark.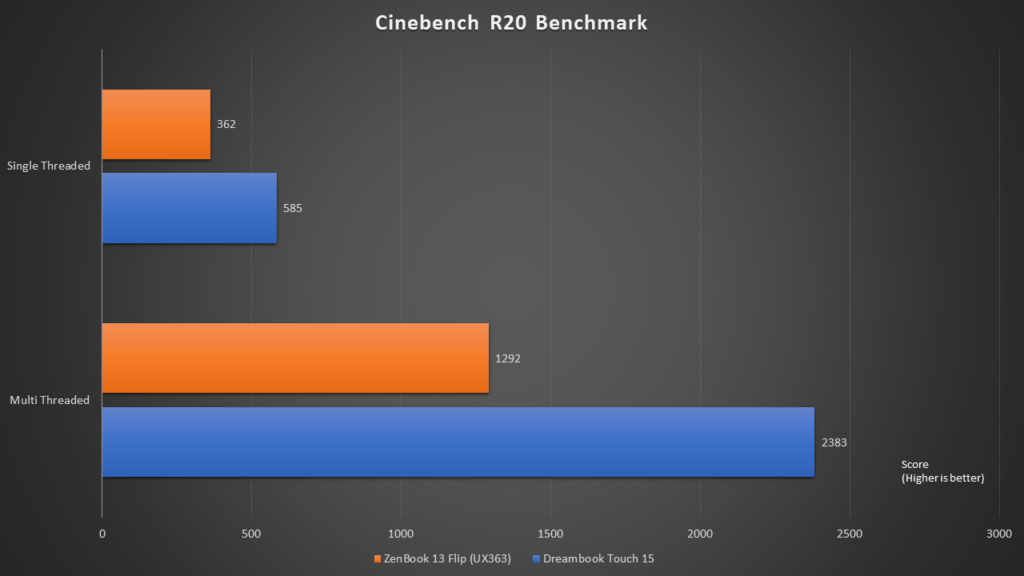 What made us really surprised is that the Dreambook Touch 15 was almost two times faster than the ZenBook 13 Flip. It just shows us that not all notebooks are made the same, even though they are equipped with the same processor.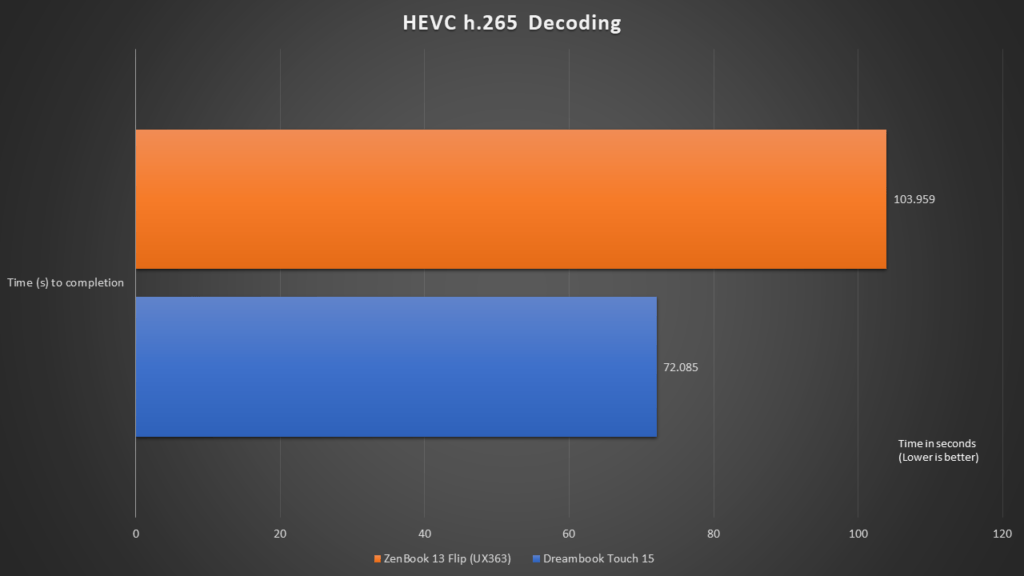 When it comes to productivity applications, we saw how much faster the Dreambook Touch 15 can perform. Essentially, the Dreambook Touch 15 will be able to complete its tasks faster than the Zenbook, allowing users to be more productive.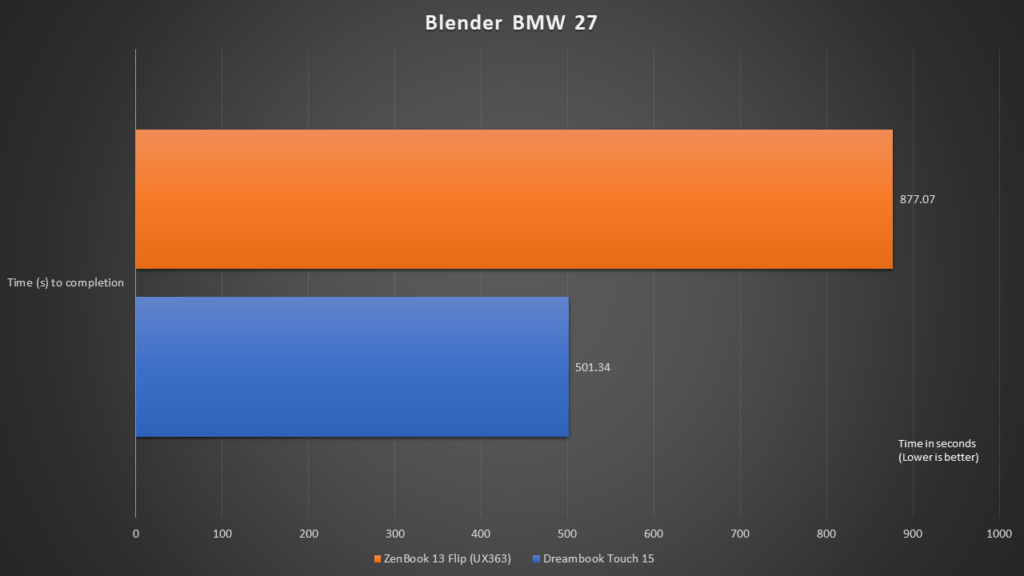 Even for graphics workloads, the Dreambook Touch 15 is still leaps and bounds ahead.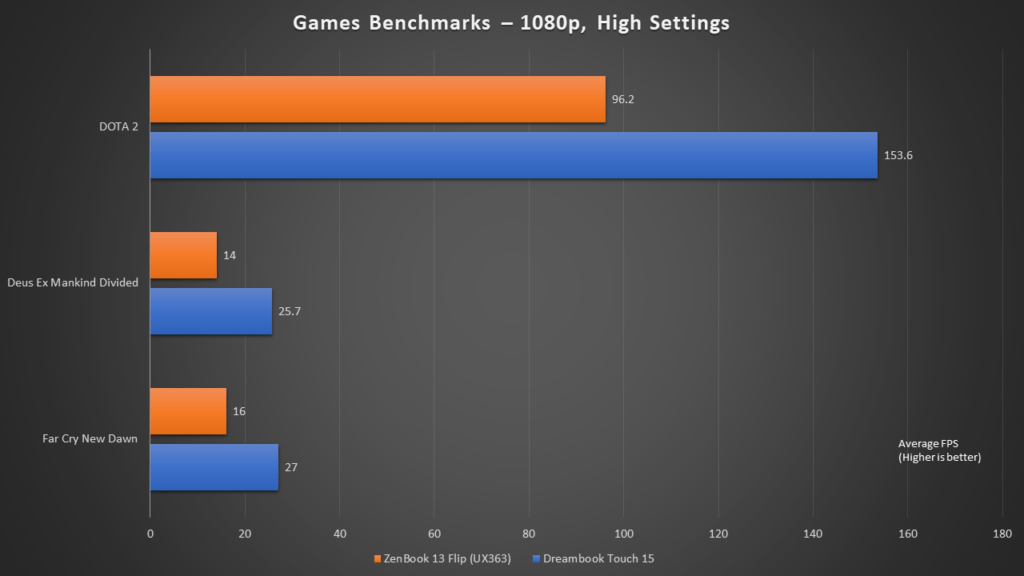 Even though there is no dedicated graphics card on the Dreambook Touch 15, this notebook is still capable of playing some games which are less graphics intensive. For example, the Dreambook Touch 15 could even reach high FPS of 153.6 for the DOTA 2 game.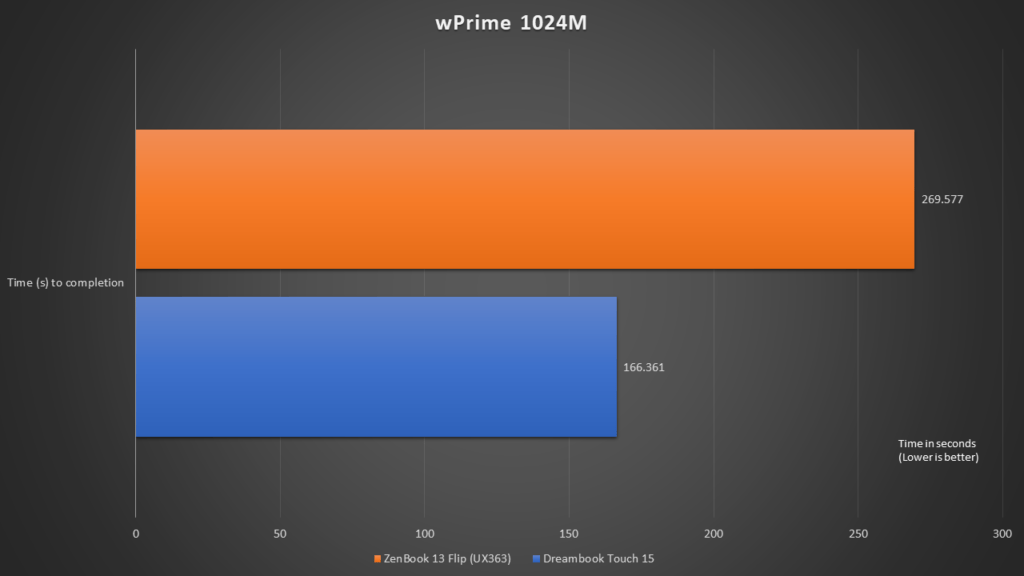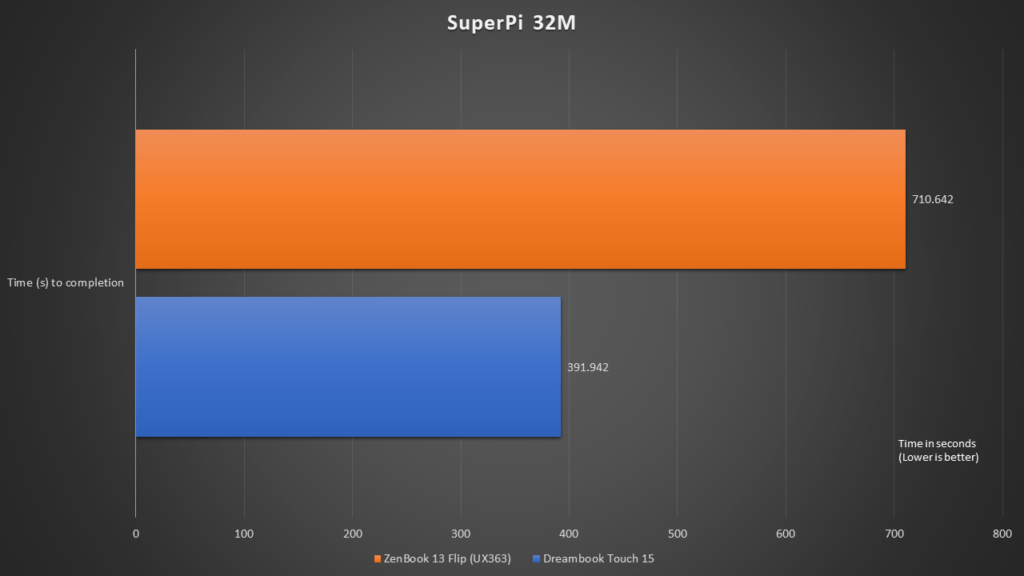 Both the SuperPi and wPrime benchmarks continued to show the superiority of the Dreambook Touch 15 over the Zenbook 13 Flip.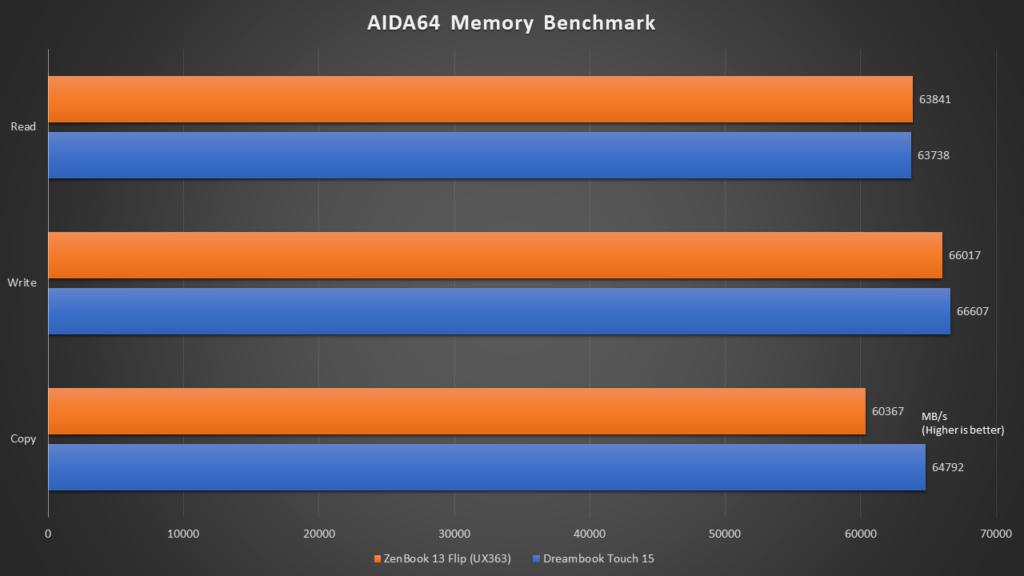 Memory performance was similar, but since the Dreambook Touch 15 is clocked at a higher speed at 4266MHz as opposed to the 3733MHz on the Zenbook 13 Flip, it also had a performance advantage in this area as well.
Battery Life and Temperature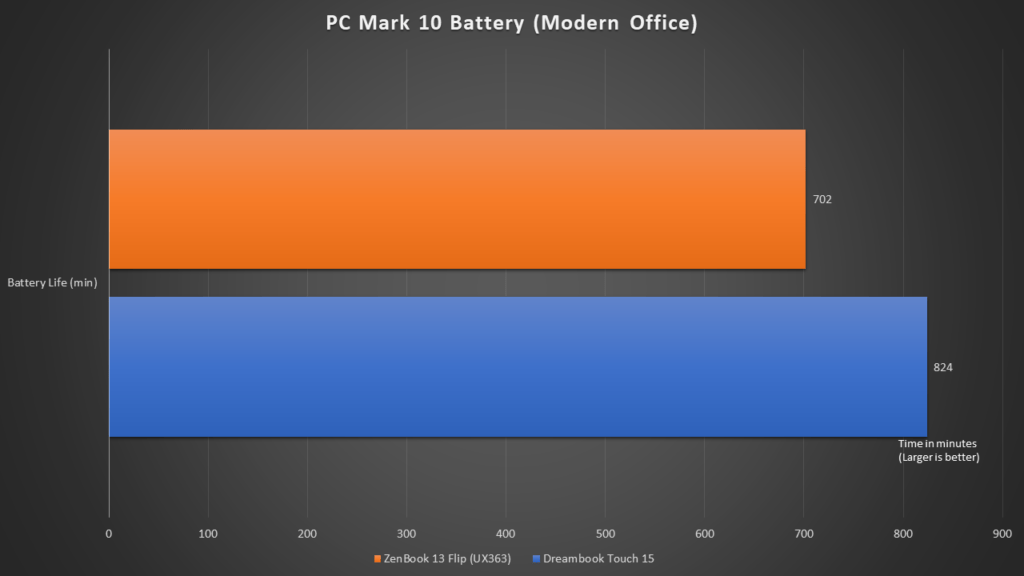 In the PCMark 10 Battery Test, the Dreambook Touch 15 was also able to last longer. This is because of its larger battery capacity as compared to the Zenbook 13 Flip. This is expected, as the Dreambook Touch 15 was able to physically fit a larger battery.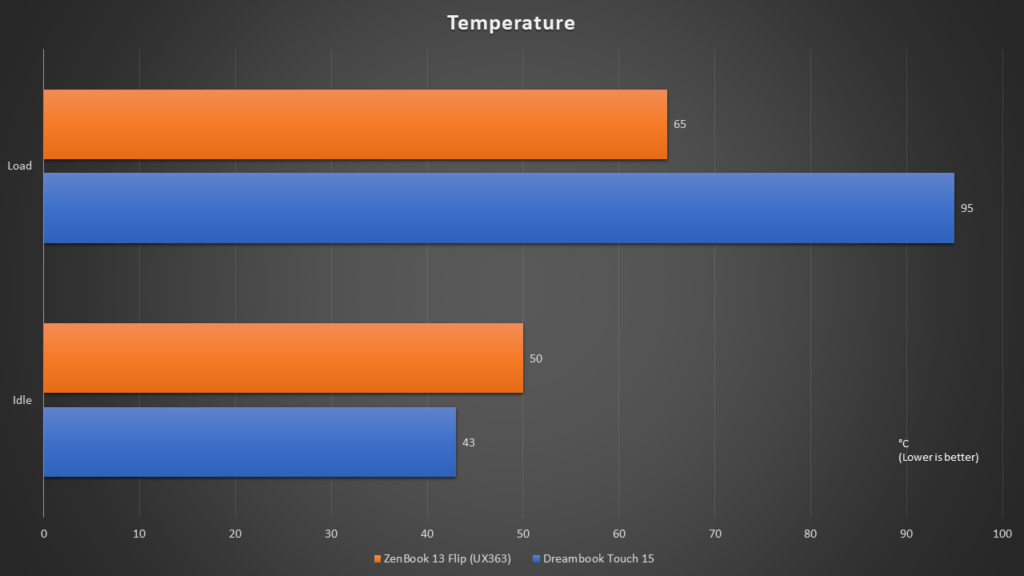 Even though we saw that the Dreambook Touch 15 had a lower idle temperature, it had a much higher temperature when on load. This also gives us some explanation to how the Dreambook Touch 15 was able to perform so much better than the ZenBook 13 Flip. As the Dreambook Touch 15 had a large physical body and was able to better dissipate heat, it was able to sustain a higher CPU temperature. This also means that there was a lesser number of instance when the CPU throttled because of heat concerns, unlike the ZenBook 13 which constantly thermal throttled which affected its performance.
Conclusion
Not all laptops are made the same, even when they have the same specifications. In our tests, it was shown that the Dreambook Touch 15 focused a lot of performance, and it sure indeed was able to perform extremely well regardless of the type of workload. It was able to better sustain higher clock speeds, allowing it to come out on top in our performance test.
We think that the Dreambook Touch 15 is an excellent choice for a work from home PC, as it is able to bring out the best of its components, allowing you to achieve maximum productivity. Its long battery life also makes it an excellent choice as a daily driver when you're out, giving you the best of both worlds – great performance and long battery life.
However, we've got to say that a starting price of S$1,895 for the Dreambook Touch could be considered high for some, especially when it's a PC that doesn't come with a dedicated GPU.
Regardless, the Dreambook Touch 15 has its place in the local market. If you are looking at a new notebook computer with the great qualities which we've mentioned above, the Dreambook Touch 15 is certainly a good choice. You can learn more at https://dreamcore.com.sg/