With the work from home arrangements made default due to the current COVID-19 pandemic situation, many users started to find out that their computing setup at home is insufficient. While you also consume more entertainment and media content at home, you will start to realize that your main storage drive (usually an SSD) on your PC simply can't hold that much data. Furthermore, a SSD's performance will deteriorate when it is almost full. Therefore, it is usually not recommended for you to store too much files on your SSD.
To meet this increasing demand of digital files storage needs, it is sensible to add new large capacity hard drives to your computer system. Hard drives usually come in much larger capacities as compared to SSDs, and are more affordable if storage capacity is what you are looking out for. However, it is known that hard drives just simply don't perform as fast as SSDs. The role of hard drives has switched from the primary disk solution to a data archival medium these days.
Today, we are going to take a look at the Seagate BarraCuda Compute 8TB hard drive to see how this drive performs and helps us in our daily work and storage needs.
Seagate BarraCuda Compute 8TB Hard Drive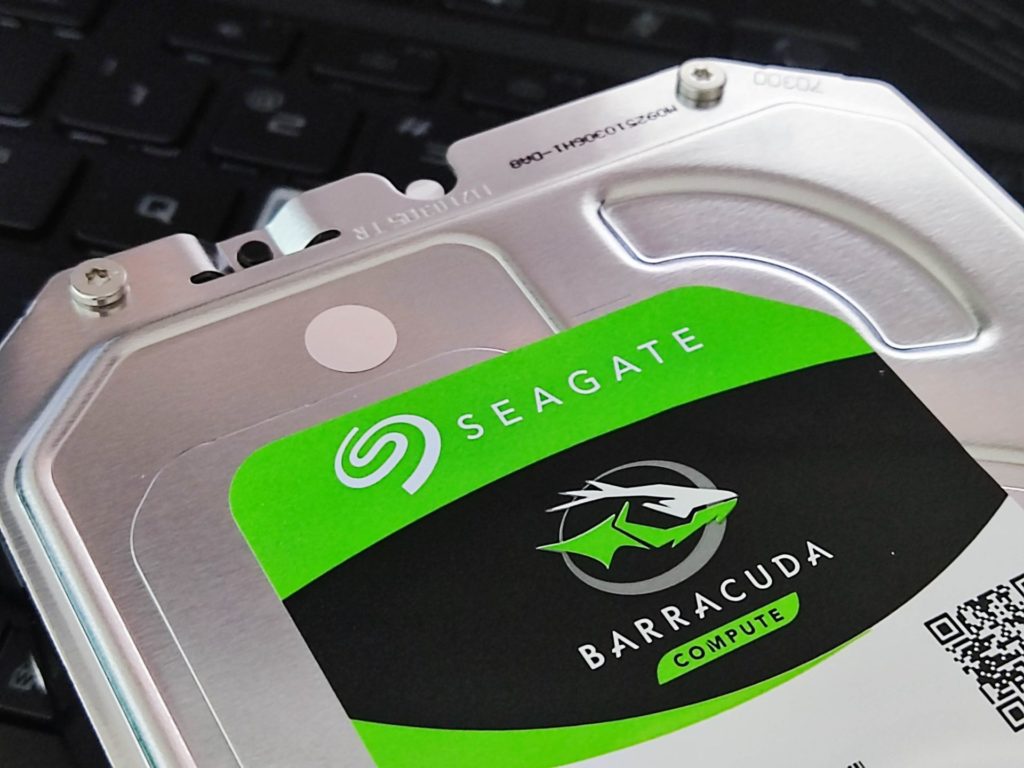 The Seagate BarraCuda branding has been around for almost three decades. It was the first hard drive that featured 7200RPM speed, which provided superior performance over competition, allowing Seagate to gain its spot as one of the top manufacturers of hard drives.
Today, the Seagate BarraCuda Compute hard drives are mainly used for general data storage.
Taking a closer look at the Seagate BarraCuda Compute hard drive, we found out that the drive uses what is known as the Shingled Magnetic Recording (SMR) technology. This is one of the considerably newer technology in the realm of hard drive, which allows more data to be kept within the same size of a physical hard drive. This technology allows us to see single hard drives that goes beyond the 10TB capacity these days.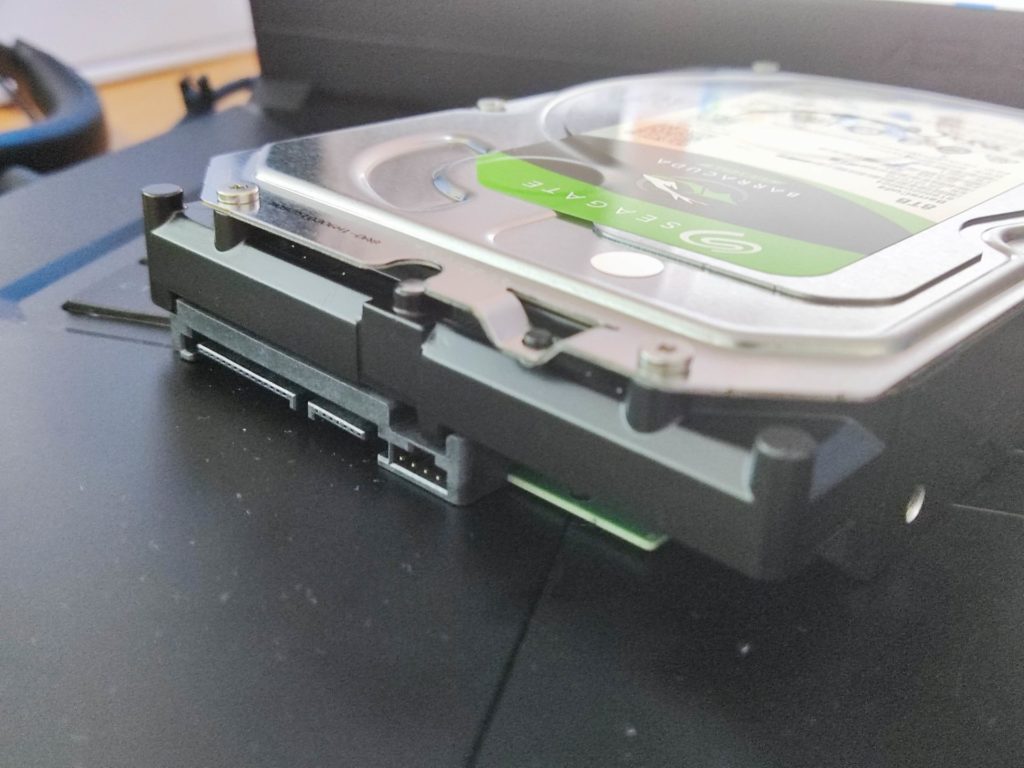 However, SMR hard drives generally are slower than typical Conventional Magnetic Recording hard drive. The tracks on the SMR hard drives are now overlapping one another, instead of being placed in parallel. Typically, write performance of such drives will suffer as there are many overheads when writing onto overlapped tracks with data on. This is also why SMR hard drives tend to feature much higher cache sizes to store the data from overlapped tracks to be re-written. To learn more, Linus Tech Tips has got a pretty good video which delves into the technology.
In this case, the Seagate BarraCuda Compute 8TB features 256MB of disk cache. Moreover, the Seagate BarraCuda Compute 8TB only rotates at a 5400RPM speed.
With such a specification, we can see that this drive is clearly targeted for general storage and archival of files, and is not designed as a primary hard drive. We can understand why Seagate has decided with this approach, as there is no doubt that SSDs has taken over the responsibility of primary storage devices in computers today. It is only sensible for hard drives to take a step back and focus on getting larger capacity of data stored affordably.
Test Setup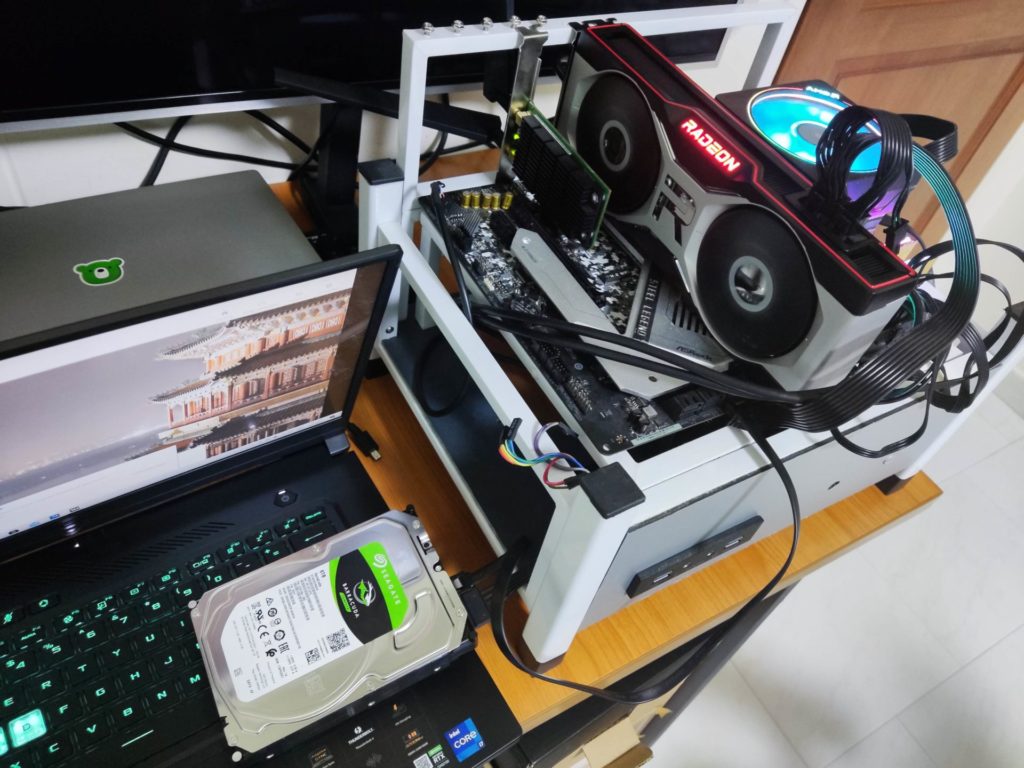 Specs
Main System
CPU
AMD Ryzen 9 5900X
RAM
G.Skill Trident Royal 3600MHz, 2 x 8GB DDR4 Kit
Main Storage
Transcend PCIe SSD 110 512GB (OS)
Seagate BarraCuda Compute 8TB
GPU
AMD Radeon RX 6700 XT (Reference)
Motherboard
ASRock X570 Steel Legend
CPU Cooler
AMD Wraith Spire RGB Cooler
OS
Windows 10 Pro 64 bit
Drivers
Radeon Software Adrenalin 20.50 – RX 6700 XT
Radeon Software Adrenalin 20.35.01.12-11.6 Beta – RX 6800
NVIDIA 457.30 – RTX 3070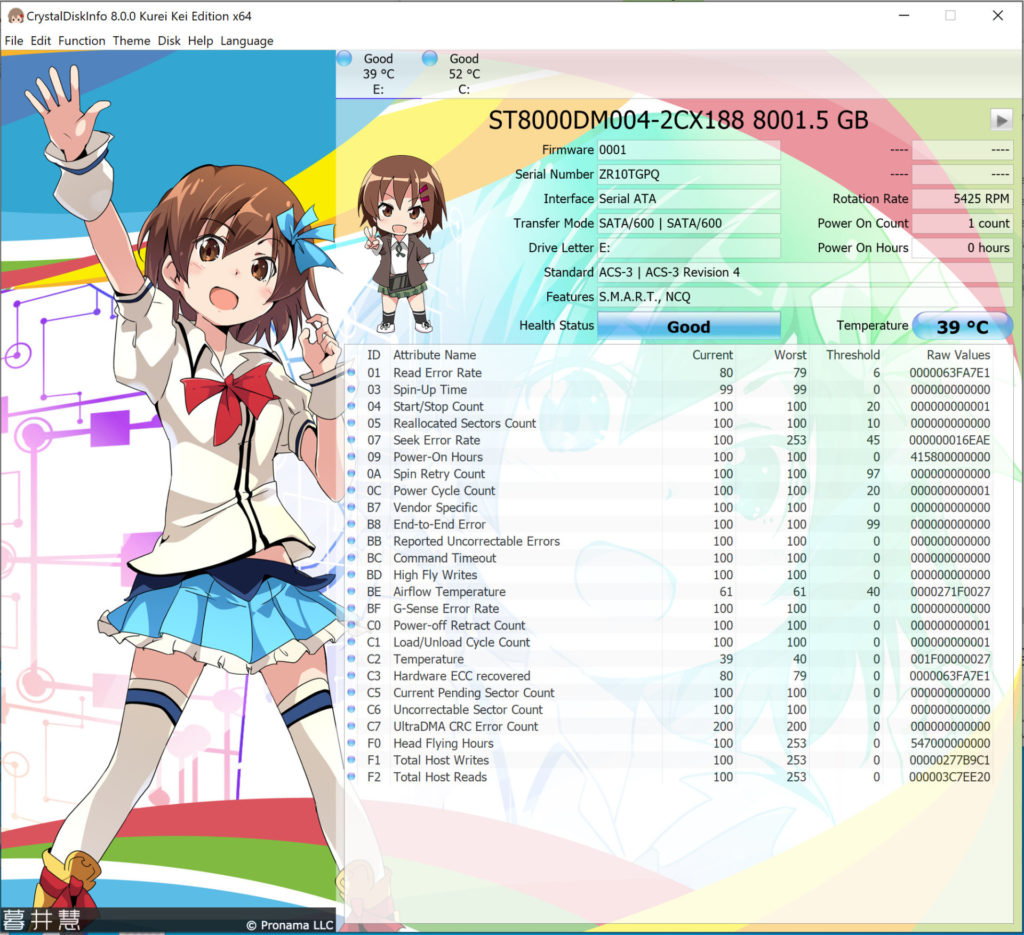 Drive Benchmark and Performance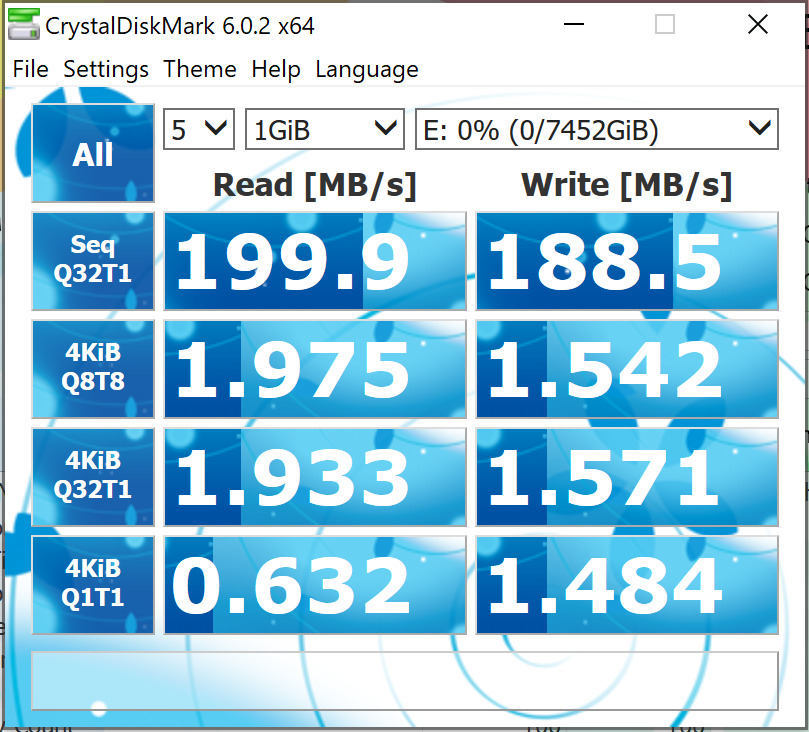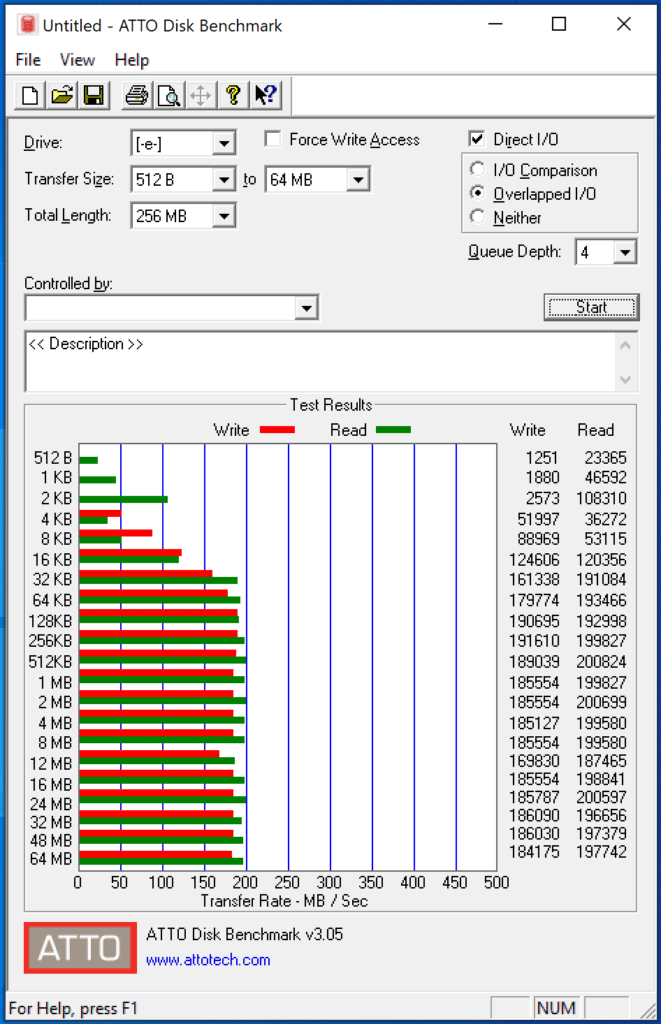 There isn't really too much to talk about when it comes to the performance of a hard drive, as the conversation has been superseded with SSD technology. However, comparing between drive performance of typical CMR drives at 7200RPM, such as the Seagate IronWolf Pro 14TB, we can see how the Seagate BarraCuda Compute 8TB is lacking.  Also, we took note that random read/write of small data sizes also greatly impacts the performance of SMR drives. This is clearly seen in our tests.
Regardless, Seagate did clearly state that the drive is rated at a read speed of 190MB/s based on the specifications sheet. So you will be clear on what are you getting before actually purchasing the drive.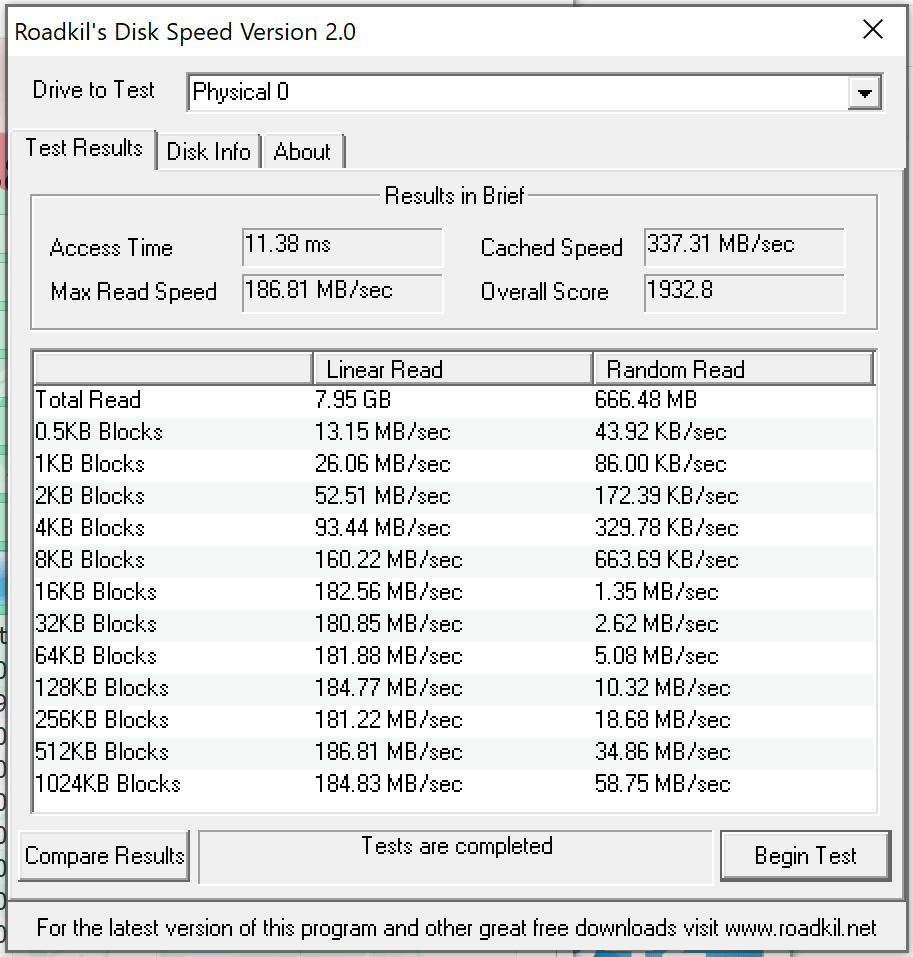 Based on the Roadkil's Disk Speed test, we saw the access time of the hard drive to be of 11.38ms. As the drive is of 5400RPM, the access time is also usually longer than faster 7200RPM drives.
Regardless, sequential read and write performance on the drive is still quite decent, making the Seagate BarraCuda Compute 8TB to be very suitable for what it is made for.
Conclusion
Seagate optimizes drive designs and specifications to be consistent with the positioning and intended workload for each drive.  Each product description and documentation provide the information needed to choose the right drive for the right application.
We've determined that the Seagate BarraCuda Compute 8TB hard drive is created for general storage and archival, and it is well designed and priced to achieve just that. It is essentially almost a no-brainer if you are looking for a new hard drive with large storage capacity to store your every growing number and size of files. With Seagate's branding and reputation, you should be in safe hands.
However, do be careful of many fake or imitation Seagate products in the market. Seagate has shared with us that you can make use of the Seagate Authentic Drive verification application tool to find out if you have a genuine or fake Seagate product. Do make sure that you purchase your hard drive from a reliable source.
Do take note of too good to be true deals, that's because they usually are. Here is an example below.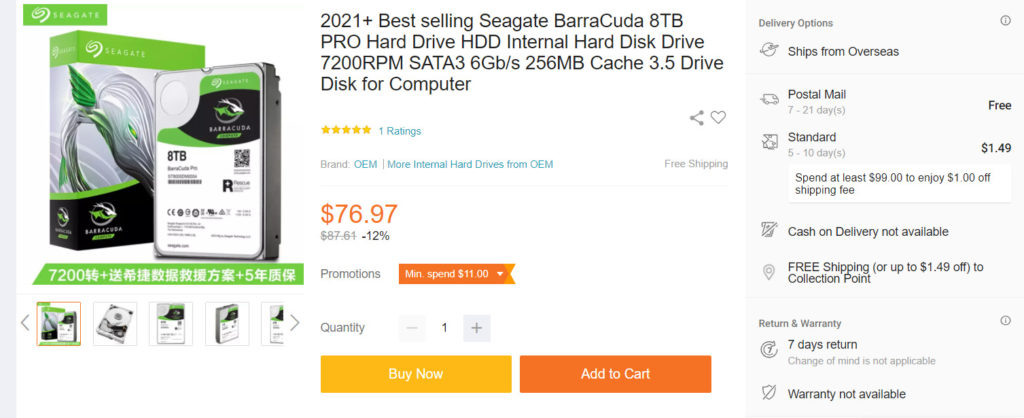 Seagate is also running a Shopee promotion BarraCuda internal HDDs this weekend (12 – 13 June) . You can visit their official store on Shopee for more information https://shopee.sg/seagateofficialstore
| | | | | |
| --- | --- | --- | --- | --- |
| BarraCuda® | | 2TB | $99.00 | $79.00 |
| BarraCuda® | | 3TB | $145.00 | $119.00 |
| BarraCuda® | | 4TB | $159.00 | $145.00 |
| BarraCuda® | | 6TB | $225.00 | $205.00 |