The launch of the new GeForce RTX 30 Series graphics cards in September last year swept many PC enthusiasts and gamers off their feet. Based on the latest Ampere architecture, the new GeForce RTX 30 Series graphics cards were able to drastically improve its performance levels thanks to the innovation in GPU architecture and graphics processing technology. It was no wonder that NVIDIA was even confident enough to say that the new GeForce RTX 30 Series was the "Greatest Generational Leap" for them.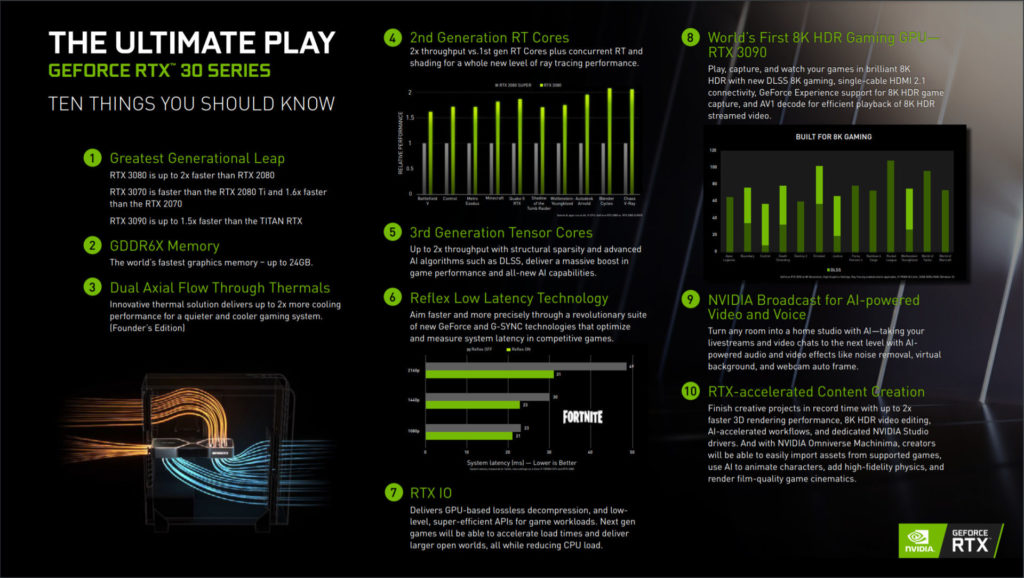 Particularly, during one of the demonstrations, the new NVIDIA GeForce RTX 3090 was seen to run games in 8K resolution with HDR. This was simply unheard of, and even up to today, it is only one of the few products in the market that can perform at this level.
8K Gaming on the GeForce RTX 3090 was made possible not just by the pure muscle in graphics processing and rendering, but also because of how graphics could be differently generated on the RTX-enabled graphics card via AI rendering.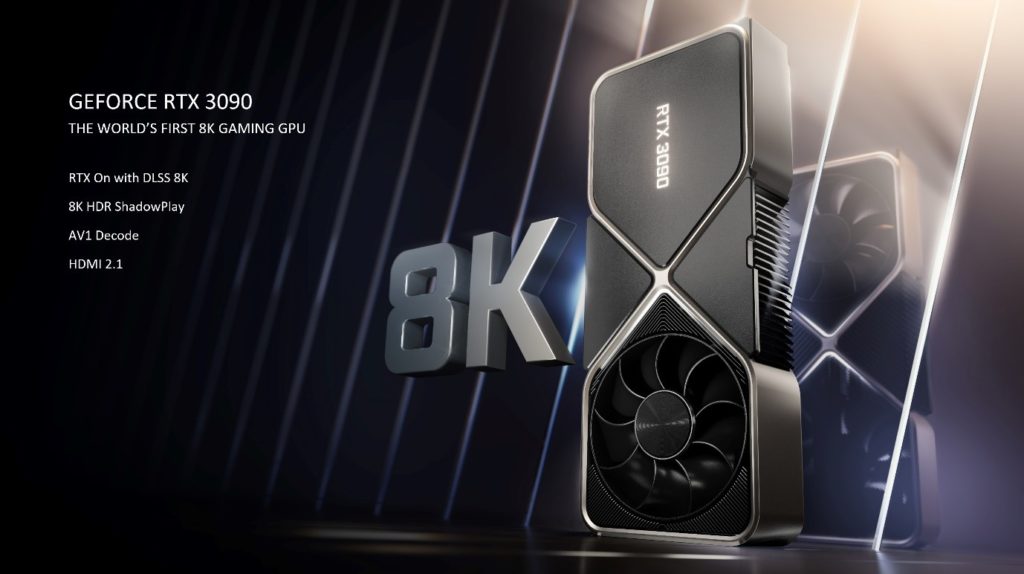 With the new Ampere architecture, NVIDIA featured their 3rd Generation Tensor Cores which can produce up to 2x throughput in AI operations and algorithms. By enabling AI rendering techniques in games, graphics cards are able to render fewer pixels and use AI to reconstruct high resolution images. This technique, which is proprietary to NVIDIA, is known as DLSS.
Deep Learning Super Sampling, or DLSS for short, uses the power of a deep learning neural network to infer the features of a single rendered frame. The latest DLSS 2.0 gives the RTX graphics cards the edge in producing superior image quality, has great scaling across different resolutions, support for more games, and even customizable performance options.
More Game Support than ever
DLSS requires support from game developers. Even though there were a limited number of games that supported DLSS when it was first launched, the numbers have grown close to 40 just in a short span of two years. This has signified the support of game developers in the technology, understanding that it's a way to get better gaming experience with the assistance of AI rendering.
Most recently in February 2021, NVIDIA has even announced that game developers can access DLSS as a plugin for Unreal Engine 4.26. This has made DLSS even more accessible to game developers too.
This is also exactly why many new games are getting released or patched with the support for the technology. Most recently, The Fabled Woods, Nioh 2 – The Complete Collection, Mount & Blade II: Bannerlord, Unreal Engine 4, Crysis Remastered and the free System Shock remake demo have made it to the official support list for DLSS.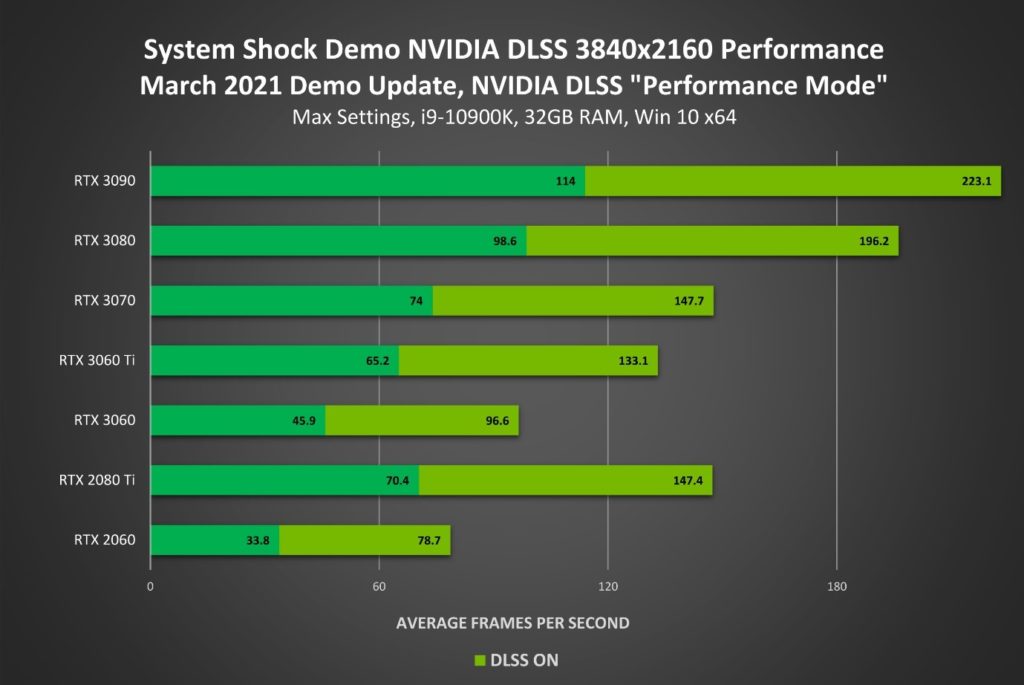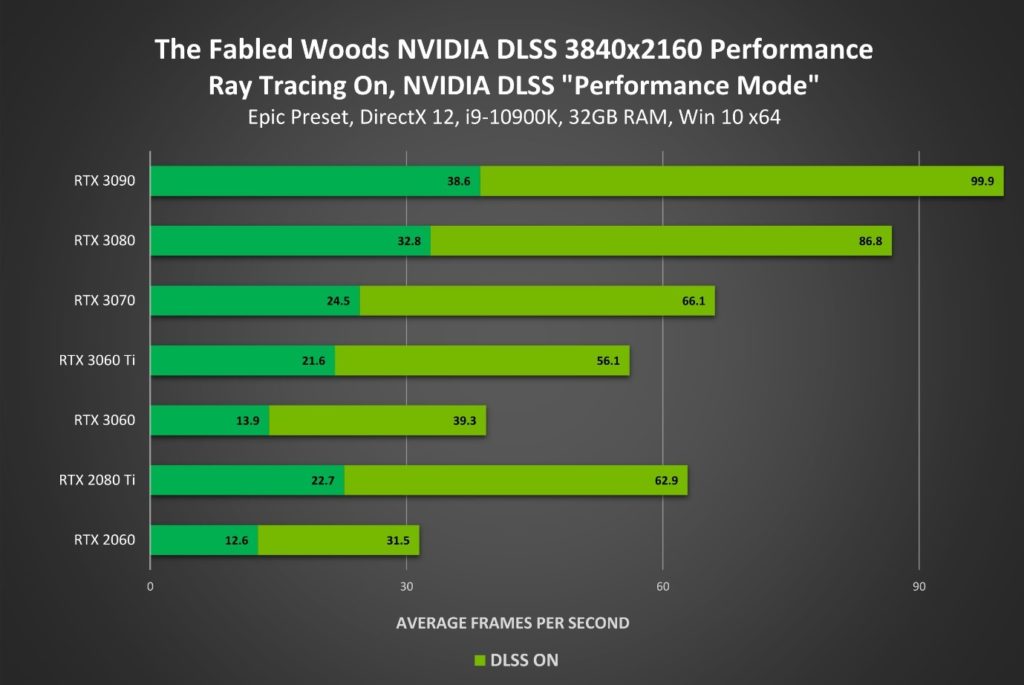 The graphics performance improvements with DLSS ON is unparalleled. Most games can see obvious improvements, with some even getting more than 2x the framerate when DLSS is turned on. DLSS truly allows every GPU to do more with less, thanks to offloading of the AI computation and inference in DLSS to dedicated Tensor Core AI processors. You can see a demonstration of System Shock in 4K with DLSS in the video below:
More to come
As NVIDIA is working with developers and game engines to get their games supported with DLSS, we will see more DLSS supported games soon.
For details, you can stay tuned to GeForce.com.