Since the COVID-19 outbreak, many businesses were forced to operate remotely, relying on online collaboration and communication tools for business continuity. This gave rise to many teleconferencing tools, such as Zoom, Google Meet and Microsoft Teams.
While these teleconferencing software do wonders when it comes to enabling a smooth and lag-free experience, they cannot improve the overall recording quality. Recording quality is still largely dependent on the microphone used on the system, and is often neglected.
The HyperX SoloCast Microphone is a condenser microphone that is created for streamers, and casters. However, it works just like any other USB microphones. The fact that it is defined as a streamer's microphone essentially means that it is capable of a certain audio quality. Let's take a closer look at what this microphone is all about.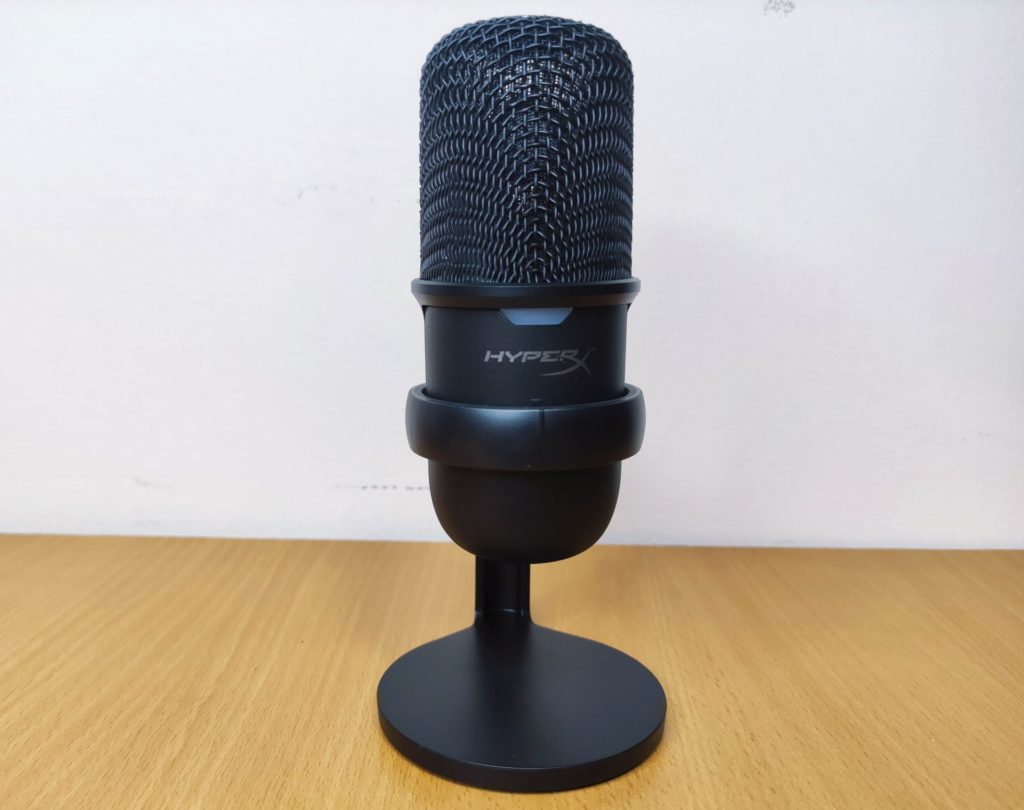 I remember when I first used the HyperX SoloCast Microphone on a Zoom call for one of my meetings, every participant in that call was simply amazed at how good sounding my voice was. In fact, it wasn't really about my voice itself, but the quality of voice recordings coming straight from the HyperX SoloCast.
When compared to standard built-in microphones on notebook computers, or even microphones from dedicated headsets, the HyperX SoloCast really stands out. The quality of audio recorded from the HyperX SoloCast Microphone is simply night and day. We know that this product is more than just simply "getting the job done", but there is a focus on voice clarity and quality.
In fact, we would even dub it as a entry-level studio grade microphone.
General

Power supply
5V/100mA (USB)
Working current
47mA
USB Specification
USB 2.0 (full speed)
Sampling rates
48kHz, 44.1kHz, 32kHz, 16kHz,8kHz
Bit-depth
16-bit
Compatibility
Windows 7 & above, Mac OS, PS4
Cable length
2m
Weight
Microphone: 261g
Microphone stand: 125g
Total with USB cable: 429.9g

Microphone

Element
Electret condenser microphone
Directivity pattern
Cardioid
Frequency response
20Hz-20kHz
Sensitivity
-6dBFS (1V/Pa at 1kHz)
Noise (RMS)
≤-74dBFS (A-weighted)
The HyperX SoloCast Microphone comes in a very simple setup. It also doesn't really take up a lot of space on your desk, as its stand and microphone body itself is kept compact.
The stand on the HyperX SoloCast Microphone can also be adjusted to your preferred angle. However, the adjustment variables are still quite limited due to the stand's design. Nonetheless, the HyperX SoloCast Microphone can still be removed from the stand easily and be mounted on a third-party microphone mount/stand. The HyperX SoloCast Microphone can fit 3/8-inch and 5/8-inch threaded setups, making it compatible with most mic stands or boom arms.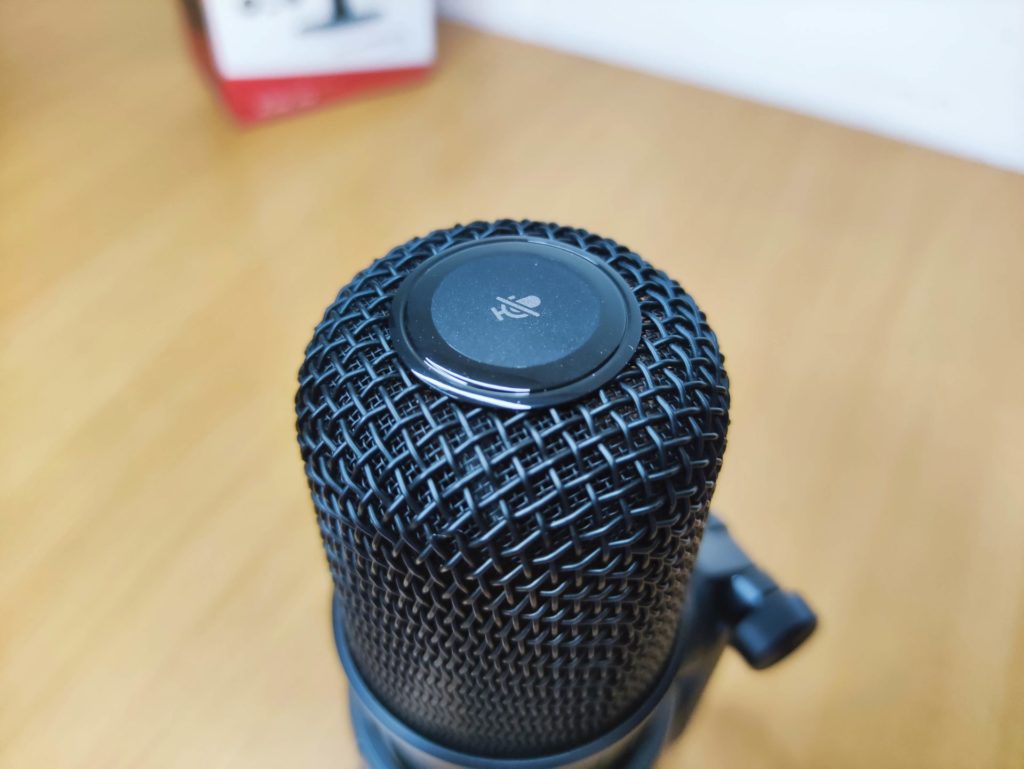 The HyperX SoloCast Microphone also has a dedicated Mute button at the top of the unit. It mutes the microphone at a hardware level, so that you can be certain of your recording status.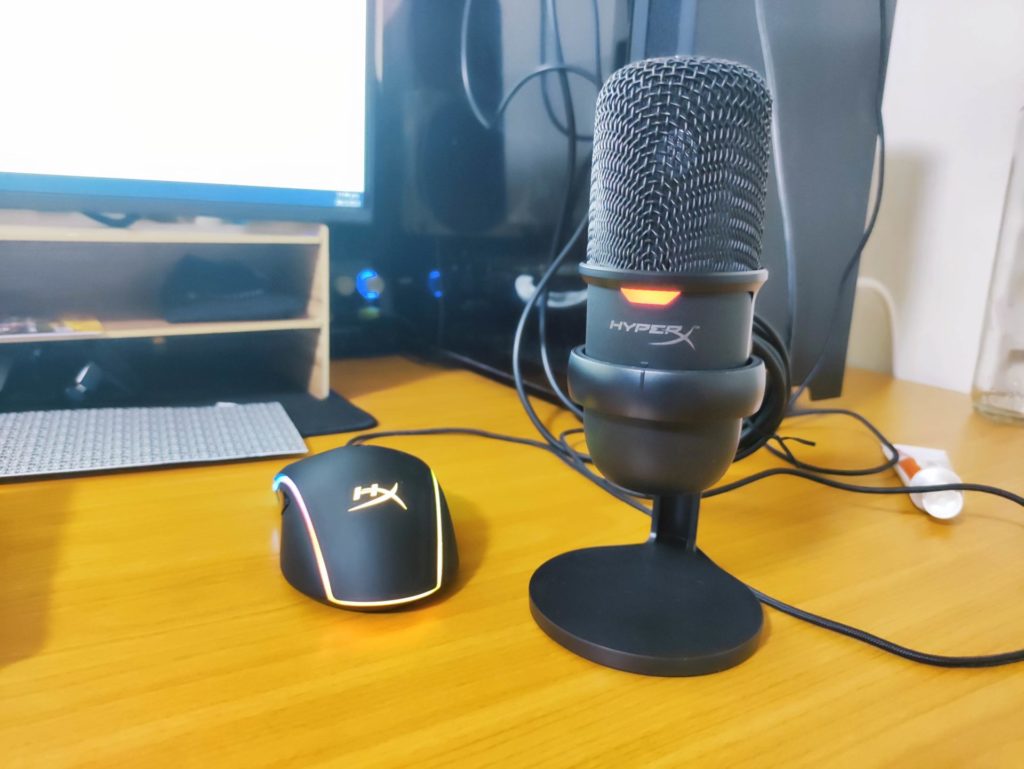 There is also a red indicator light at on the HyperX SoloCast Microphone. When it's solid red, it means that the microphone is recording and transmitting data to the PC. If it is blinking, it means that it is muted by the mute button.
Conclusion
The HyperX SoloCast can be used for many use cases, even though it is targeted at gamers who are streaming or casting their games. Its simple and minimal setup, as well as high audio quality defines its character, allowing it to stand out from competing products in the market.
Priced slightly below S$100, the HyperX SoloCast microphone could likely be too expensive for many who just wants a simple setup. Regardless, it could still be a steal for those who appreciate voice quality and make use of the microphone for more than just video conferencing. There is simply no doubt that this microphone levels up your current set up, be it for telecommuting, game casting or even voice recording.