Two years back, we had a feel of how a smart assistant at home can change our lives. The Google Home and Google Home Mini were the first-generation of Connected Home Speakers that aims to bring Google Assistant to your everyday lives at home.
While it was fascinating to command a speaker system to help you to do things on your behalf, the types of commands that are supported on Google Assistant was still rather limited at that time. Moreover, the original Google Home was quite expensive at S$189, deterring many people to adopt it. The Google Home Mini on the other hand, lacks in audio quality.
Now that the Google Assistant has matured over the years, it currently supports even more actions and commands than ever. Many partners and developers have since built their new smart systems on Google Assistant, enabling even more features from just a simple speaker device. Together with the new Google Nest Audio, which is more affordably priced at S$139, it's probably a good time to adopt a new digital assistant at home.
In this review, we will take a closer look at the Google Nest Audio and understand if these new set of Connected Home Speakers is worth your money.
The Google Nest Audio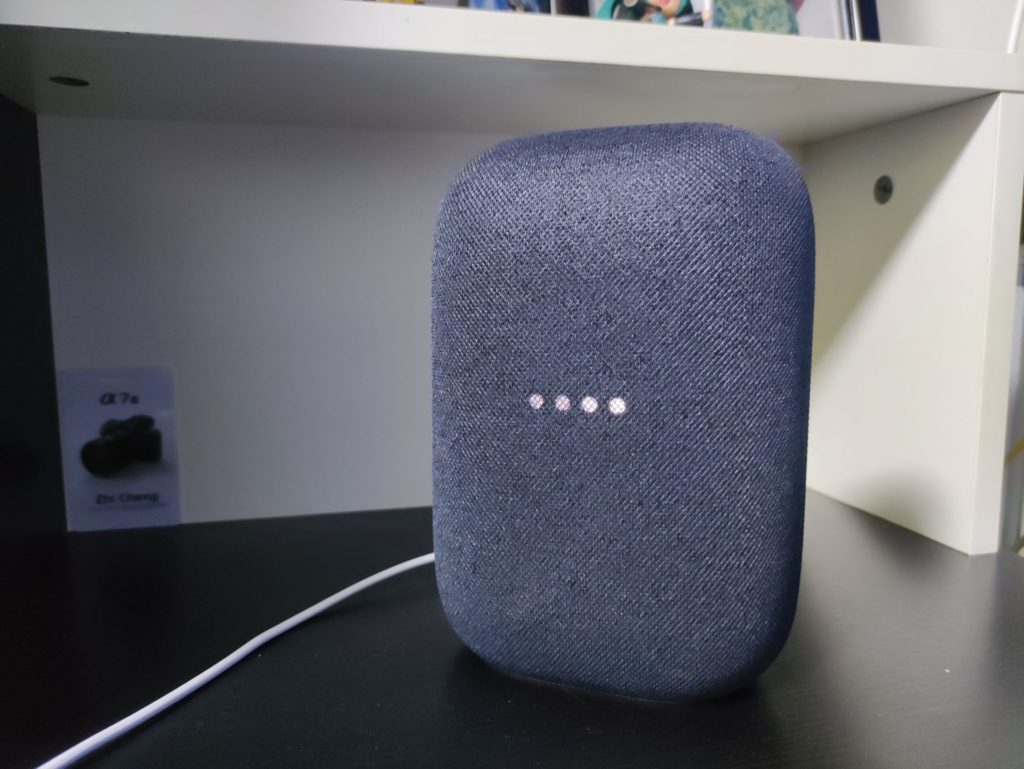 The Google Nest Audio speakers come in a very simple design. To keep it minimal, there aren't any noticeable buttons on the device, but just a physical mute switch at the back. The device features Google's signature 4 * LED dots, which provides feedback to the user whenever a command is made.
For those who are concerned about your privacy, you can simply mute microphone with the flick of the switch. This stops the Google Nest Audio from actively listening to your commands. Essentially, this puts the Google Nest Audio as a "speakers only mode".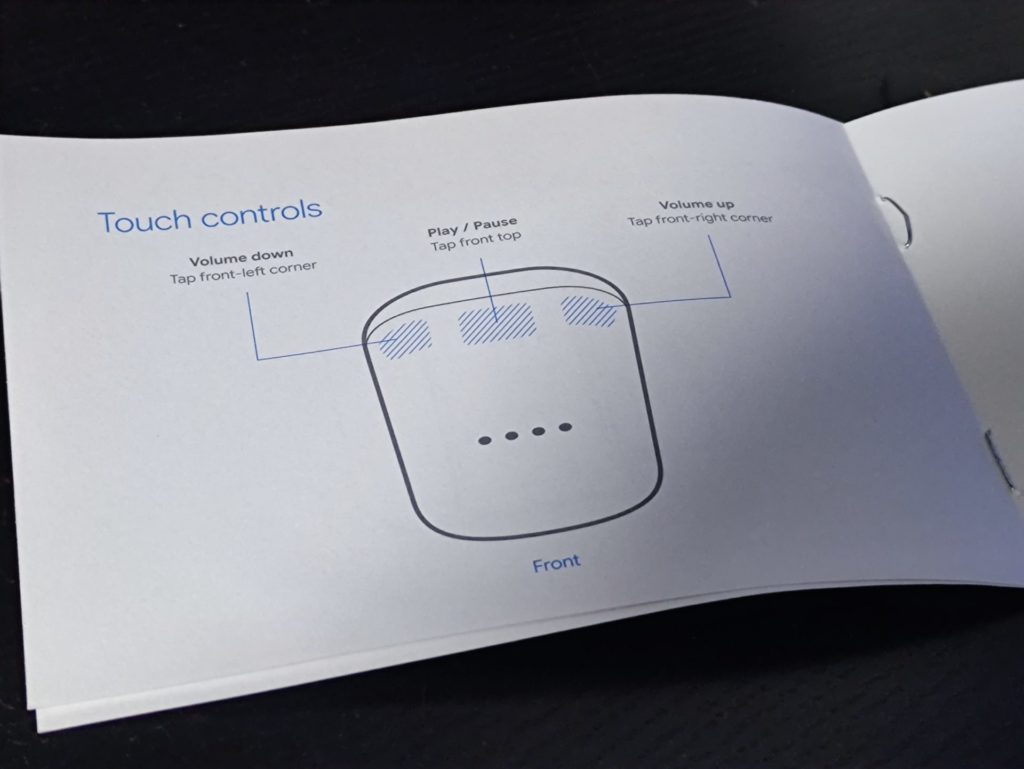 Hidden above the LED dots are three touch buttons. Each button is placed intuitively on the top left, top middle and top right of the device. This allows for quick physical control of the Google Nest Audio's volume and playback.
Setting Up
Setting up of the Google Nest Audio was also very straightforward. We simply had to download the Google Home App from the Play Store (Google Home App is also available on iOS's App Store), select the "add a new device" option and the app will guide you through the rest of the process. As I am already a current user of Google Assistant, the Google Nest Audio could even recognize my voice just by building a voice model on the device itself based on my recordings from other devices.
Moreover, from the Google Home App, you can control the speaker's volume and even equalizer. This level of personalization allows users to create the best audio signature and profile on the speakers for their listening preference.
My Experience with the Google Nest Audio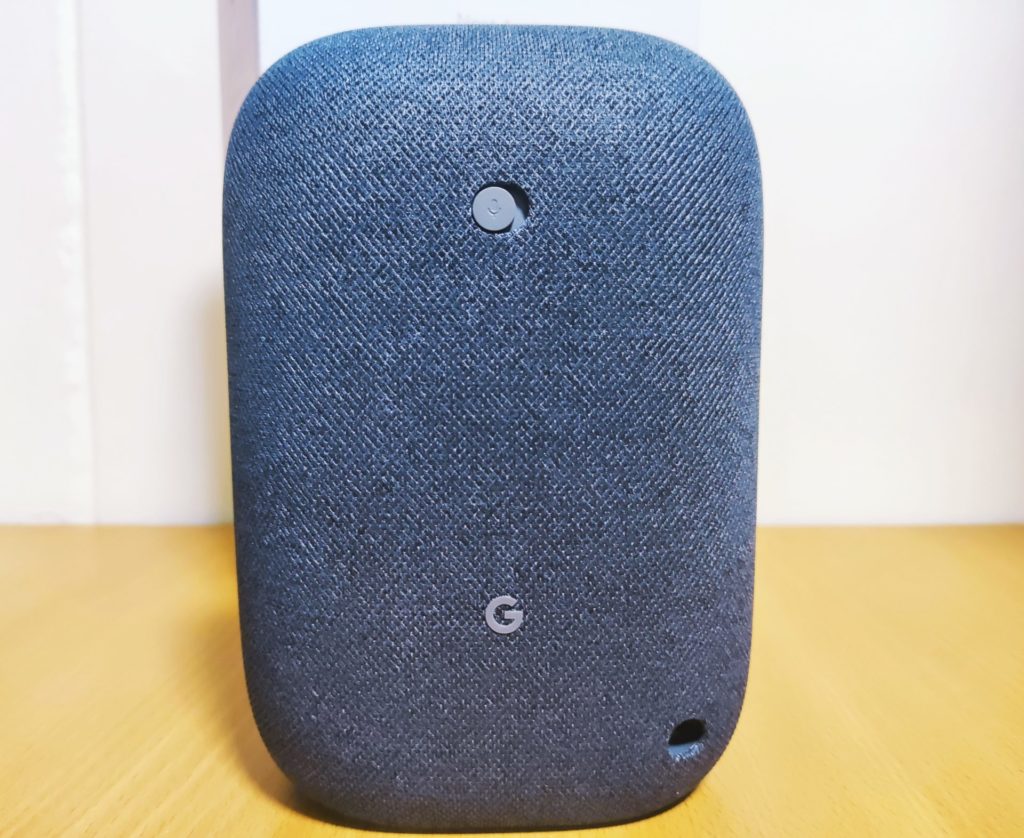 The Google Nest Audio works wonders if there are many connected smart devices you have at home. You will be able to easily create voice commands to control the devices in your house. It will be especially useful if you are extremely busy at home, and need some help to do some simple things such as switching off the lights or devices. Of course, there are many other ways which you can interact with the Google Nest Audio and Google Assistant. For a list of supported actions and commands, you can visit Google's Guide on "What you can do with Google Nest devices".
Comparing between the first-generation Google Home and the Google Nest Audio, I found that the Google Nest Audio was able to better pick up my voice, and made lesser mistakes trying to understand what I was saying. This could be made possible either through hardware improvements with better microphones, or software improvements to better filter the noise and clarify the sounds from my voice.
Moreover, we enjoyed the music played from the Google Nest Audio. It was able reach a respectable volume, given its size, filling up the whole room with music. The Nest Audio even has a built-in woofer, capable of creating distinctive bass that's usually lacking in speakers of its size. In general, the whole audio signature remained well balanced throughout their respective frequency. This may be enjoyable for many, but such audio style lacks flair. To some, the sounds produced may seem rather flat and muffled instead.
Conclusion
The Google Nest Audio does its job well both as a smart home assistant and as a speaker system. If you are genuinely considering a new Google Assistant for your home, there is no doubt that we will recommend the Google Nest Audio, as performs its job well and is priced quite affordably.
However, if you are just looking for a good speaker setup and do not require the smart features provided by Google Assistant, I'm certainly sure that there are better alternatives out there at the same price.