Singapore, 1 July 2020 – Unveiled together with the HUAWEI P40 Series, the all-new Huawei-Devialet joint Wireless speaker — the HUAWEI Sound X — is a product that will revolutionize high-end acoustic technology with sonorous audio that leaves an enduring, life-altering impression on the listener. It is the first-ever dual-subwoofer Hi-Fi speaker, co-designed with French audio brand Devialet with premium hardware, a stylish exterior, and next-level software.
The arrival of the HUAWEI Sound X represents a new era for premium audio and speaker design, characterized by deeply evocative sound that lingers while you listen. As the first top-notch Wireless speaker product from the Chinese telecommunications giant, the HUAWEI Sound X marries first-rate aesthetics with exquisite craftsmanship, and has been recognized by the 2020 German iF Design Award committee for its stunning appearance.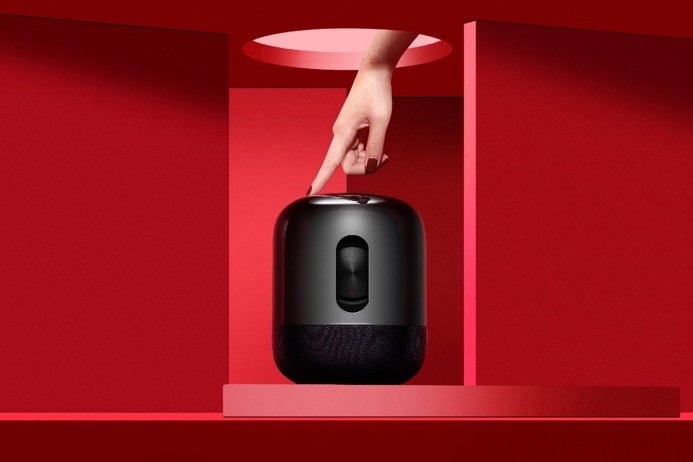 A Delightfully Disruptive, Joint Huawei-Devialet Effort
The release of the HUAWEI Sound X, the fruit of Huawei and Devialet's collaboration, leverages the strengths of both technological heavyweights.
Devialet is a top-three global audio brand that enjoys unique reputation for its premium High-Fidelity products. The company has garnered 76 awards and 160 technology patents, and cemented its position as a leader in acoustics, with inventive products that boast thunderous power and unparalleled performance within a limited-sized body, while suppressing background noise to a remarkable degree, providing distortion-free sound even at maximum volume levels and low-pitched vibrations that can literally be felt in the listener's bones.
The HUAWEI Sound X comes equipped with Devialet's patented signal-processing SAM® (Speaker Active Matching) technology, and iconic Push-Push symmetrical structure, faithfully rendering music with an audiophile's attention to detail, within an impact-resistant form.
iF Design-winning Sound X: All Eyes and Ears
As a recent recipient of the iF Design award, the HUAWEI Sound X dazzles within any room, as well as any sound field. It features a sleek black body, with a meticulous coating of premium, impact-resistant polycarbonate material to ensure optimal durability. The lower portion of the speaker is encased by a cover with dust-proof and splatter-proof properties. The buttons at the top are encircled by an RGB ring indicator that adjusts to account for the speaker's operations. Set against the black body, the multi-color indicator is designed for enhanced visual comfort.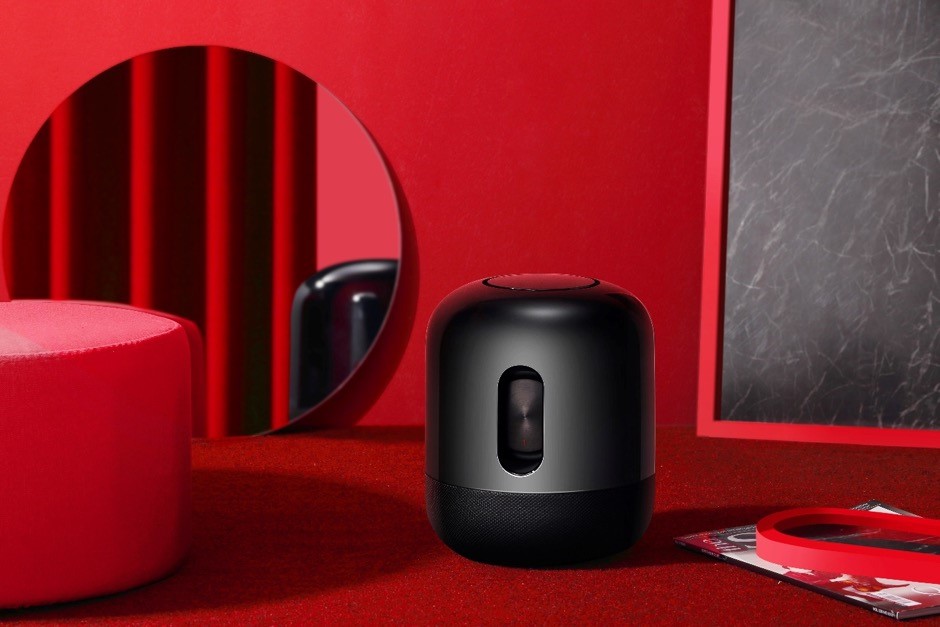 The HUAWEI Sound X incorporates dual subwoofers that deliver 60W of booming bass, while remaining compact and portable for every day, all-purpose use. The innovative, visible bass unit also creates a lasting visual impression to pair with the resonance of the audio.
Multi-Device Control Panel: Wireless, Lossless Audio Transmission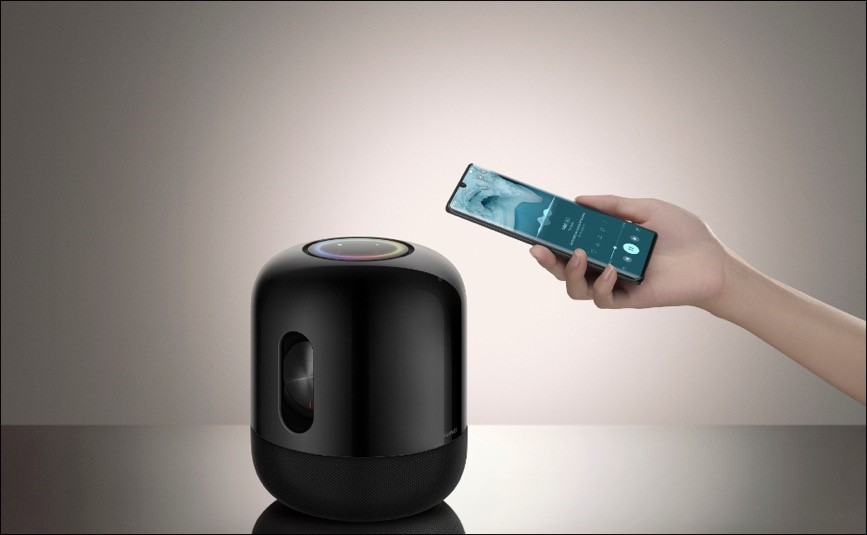 The HUAWEI Sound X has also been designed to facilitate seamless interaction with the smart devices in the listener's vicinity.
The HUAWEI Sound X plays audio via Wi-Fi, a process that leads to much less data compression, and fewer lag or latency issues than Bluetooth transmission. That is built on HUAWEI's self-developed technology – EMUI 10.1 Multi-Device Control Panel which is similar to Apple's Airplay, can transmit high-quality audio whether online or local from Sound X speaker to HUAWEI Smartphone.
The speaker also packs the "Huawei Share " function, which saves users the hassle of waiting for a wireless or Bluetooth connection to establish. Instead, you can simply tap your phone's NFC area against the Sound X, and velvety surround sound will begin to play without delay. Or to answer calls on your Sound X, just switch on call mode, with a tap of your hand. You can also cover the top with your hand to mute the speaker, similar to the ambient sound mode on noise canceling earphones.
Pricing and Availability
The HUAWEI Sound X is available from 4 July 2020 at a retail price of $498 in all Huawei Concept Stores, Huawei official online stores in Lazada and Shopee as well as authorised retailers including Best Denki, Challenger, COURTS and Harvey Norman. Every purchase of the HUAWEI Sound X is covered with a one-year warranty, terms and conditions apply.
-Ends-
About Huawei Consumer BG
Huawei's products and services are available in more than 170 countries, and are used by a third of the world's population. Sixteen R&D centers have been set up in the United States, Germany, Sweden, Russia, India and China. Huawei Consumer BG is one of Huawei's three business units and covers smartphones, PC and tablets, wearables and cloud services, etc. Huawei's global network is built on almost 30 years of expertise in the telecom industry and is dedicated to delivering the latest technological advances to consumers around the world.
For more information please visit: https://consumer.huawei.com/sg/ or find us @huaweimobilesg on social media.