It seems like Huawei has decided that 2022 is the year to prove that bigger is better. The Chinese telecommunications company released not one but two 16-inch laptop this year. We've already reviewed the Huawei MateBook 16s. Today, we'll review the more competitively-priced of the two siblings, the Huawei MateBook D 16.
As we know, Huawei's Matebook D lineup is usually known to be affordable while seeking to offer good performance and a sleek design without the price tag often seen on more premium laptops. Let's see if the Huawei MateBook D 16 did the D lineup proud.
Specifications
Dimensions
Width
356.7 mm
Depth
248.7 mm
Height
18.4 mm
Weight
1.7kg
Display
16in 2.5K IPS display (16:10 aspect ratio, 1920 × 1200)
Processor
12ᵗʰ Gen Intel® Core™ i5-12450H Processor
12ᵗʰ Gen Intel® Core™ i7-12700H Processor
Graphics
Intel® Iris® Xᵉ GraphicsIntel® UHD Graphics
Intel Iris® Xᵉ Graphicsris® Xᵉ Graphics
Memory
16 GB
Storage
512 GB NVMe PCIe SSD
Battery
60Wh
Camera
1080P AI Wide-Angle Camera
Keyboard
Full-size Backlit Keyboard
Numeric keypad
Bluetooth
Bluetooth 5.1
Ports
USB-C × 1 (support data, charging and DisplayPort)
USB-C × 1 (support data, charging)
USB3.2 Gen1 × 1
USB2.0 × 1
HDMI × 1
3.5 mm headset and microphone 2-in-1 jack × 1
In the box
HUAWEI MateBook D 16 × 1
65 W USB-C Power Adapter × 1
USB-C Charger Cable × 1
Quick Start Guide × 1
Warranty Card × 1
Design & build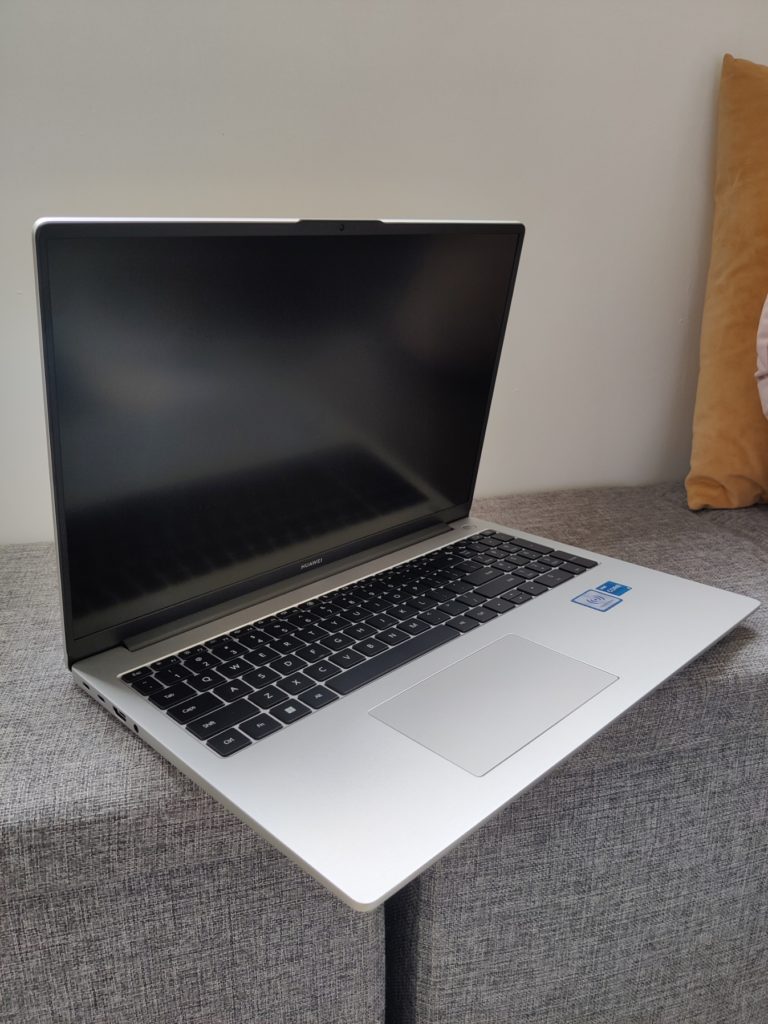 There really isn't anything special about the Huawei MateBook D 16's design. But that's because Huawei already has got a signature design that aims to be sleek and premium-looking. The MateBook D 16, likewise, looks simple and sleek in both color variants – Space Grey and Mystic Silver.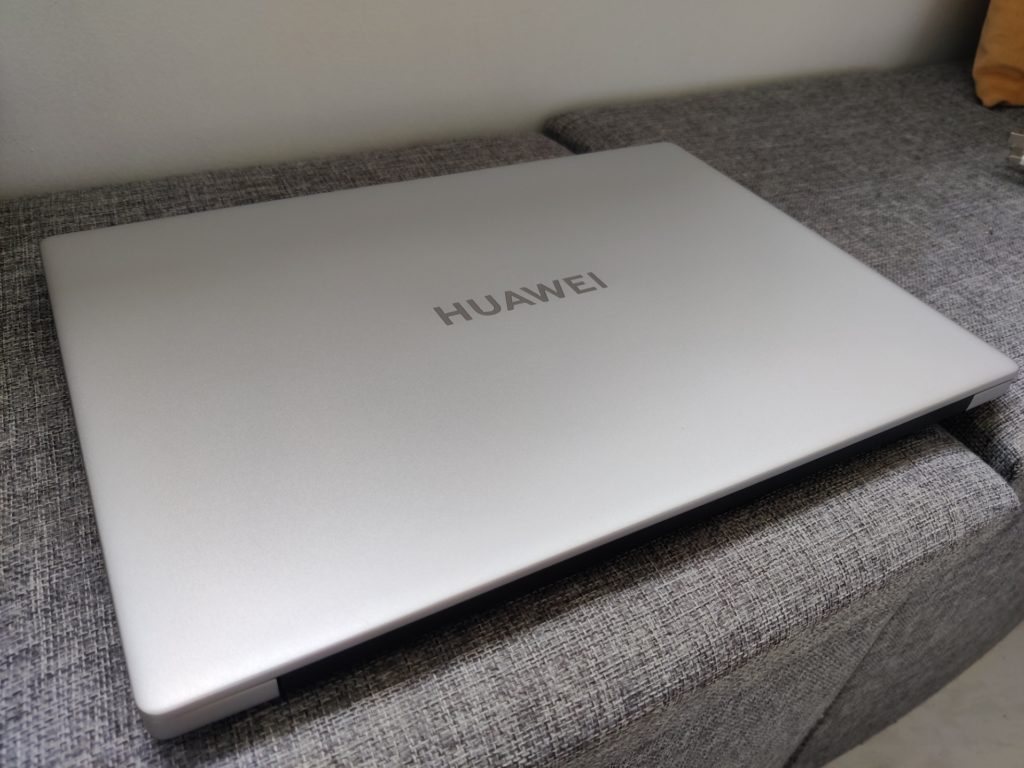 While the laptop may not be as thin and light as Apple's MacBook Air or the company's Matebook X Pro, it is still slim (18.4mm) for a Windows laptop with a 16-inch display. 1.7kg for a 16-inch laptop is pretty reasonable, too.
To achieve its slim design, Huawei did not sacrifice on the MateBook D 16's port selection. On the laptop, you'll find two USB-C ports (one for power), HDMI, and two USB-A ports. There's also a 3.5 mm headset and microphone 2-in-1 jack.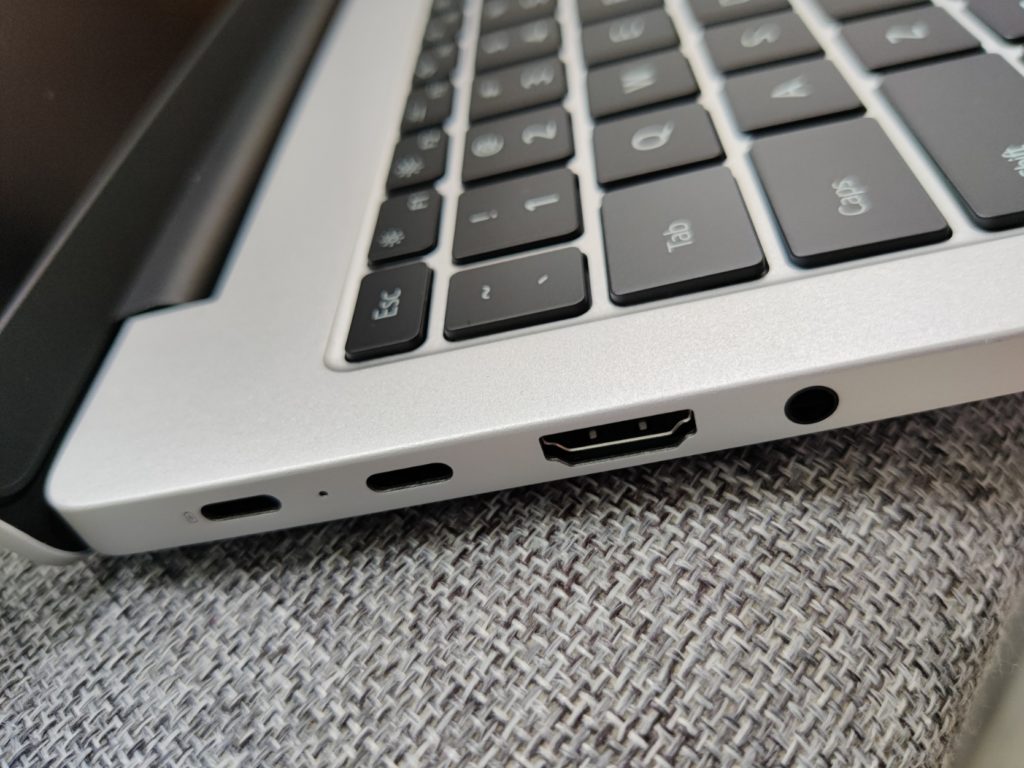 Huawei also didn't build it out of plastic to save any cost – aluminum was used to construct the laptop's entire casing, adding on to the premium feel of the laptop. Like the Huawei MateBook 16s, the MateBook D 16's surface is a fingerprint repellant.
Display & audio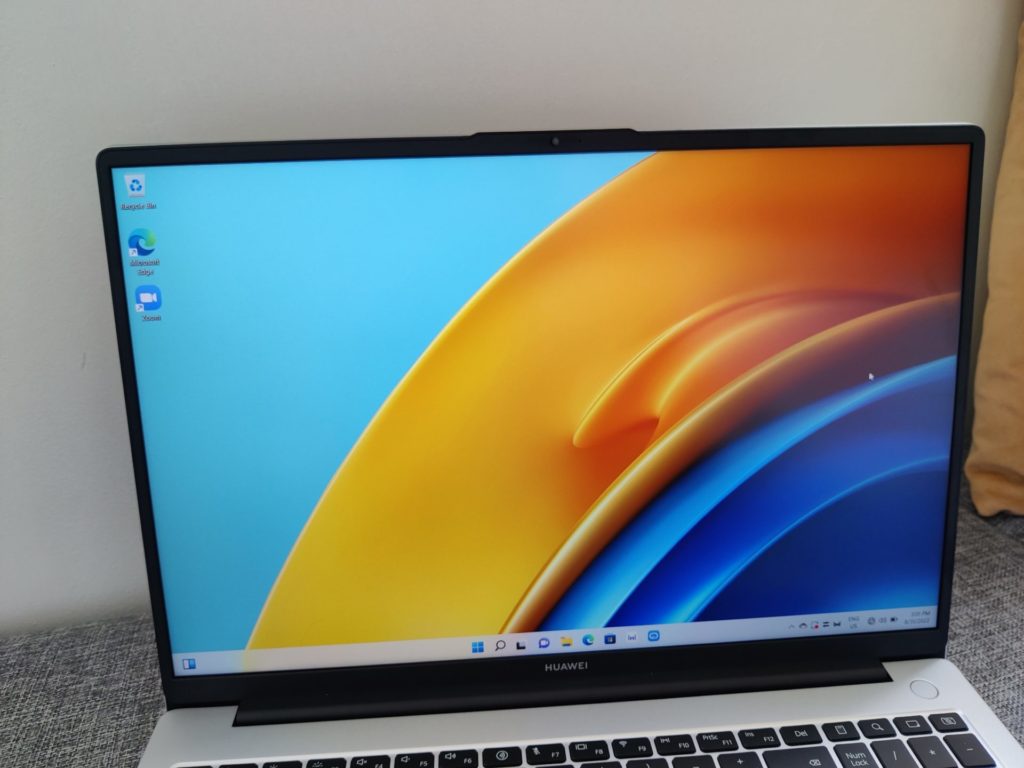 The MateBook D 16's greatest selling point is its 16-inch, 1920×1200 LCD display. That gives it a 16:10 aspect ratio. We were kind of hoping for an OLED display, but this is still a solid display. Colors are rich, punchy, and vibrant. The laptop's high resolution also offers images great detail.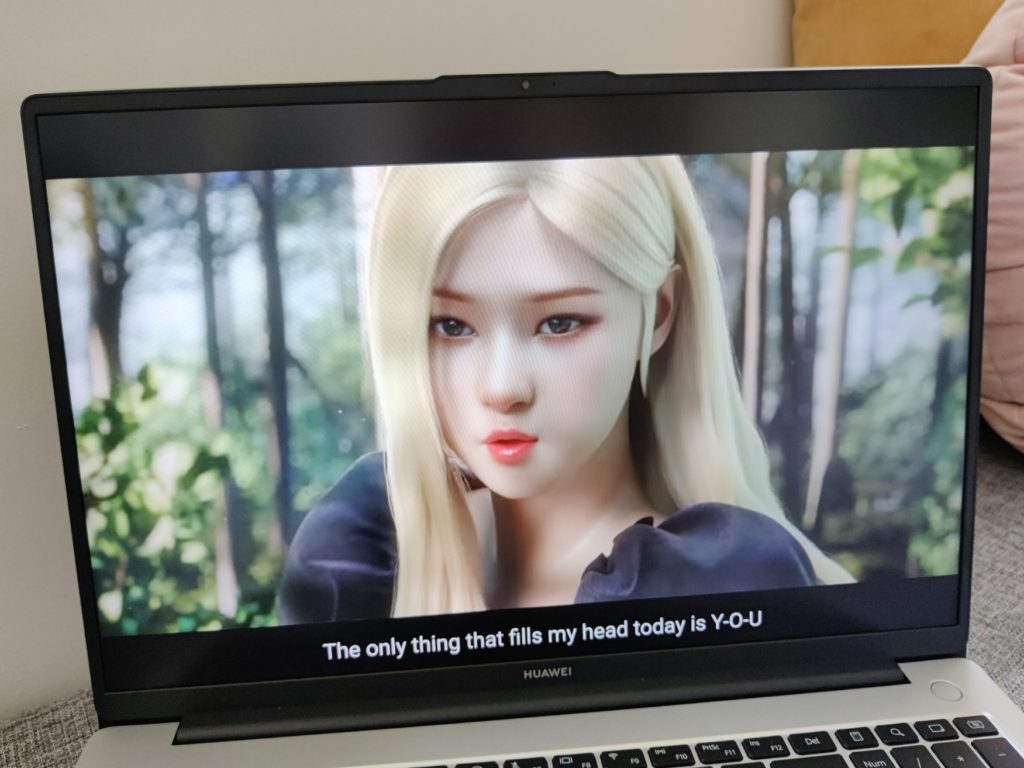 That said, the MateBook D 16 falls short in terms of brightness. With a maximum brightness of 300 nits, using the laptop indoors will not pose any problems. Bring it outdoors, however, and it starts getting challenging. It would also have been great if we got something more than its 60 hz refresh rate.
In the audio department, the MateBook D 16 features dual stereo speakers. That's great and all, but the speakers fire downward, so sound is dispersed away from the user. We wonder why Huawei did not opt for front-facing speakers instead.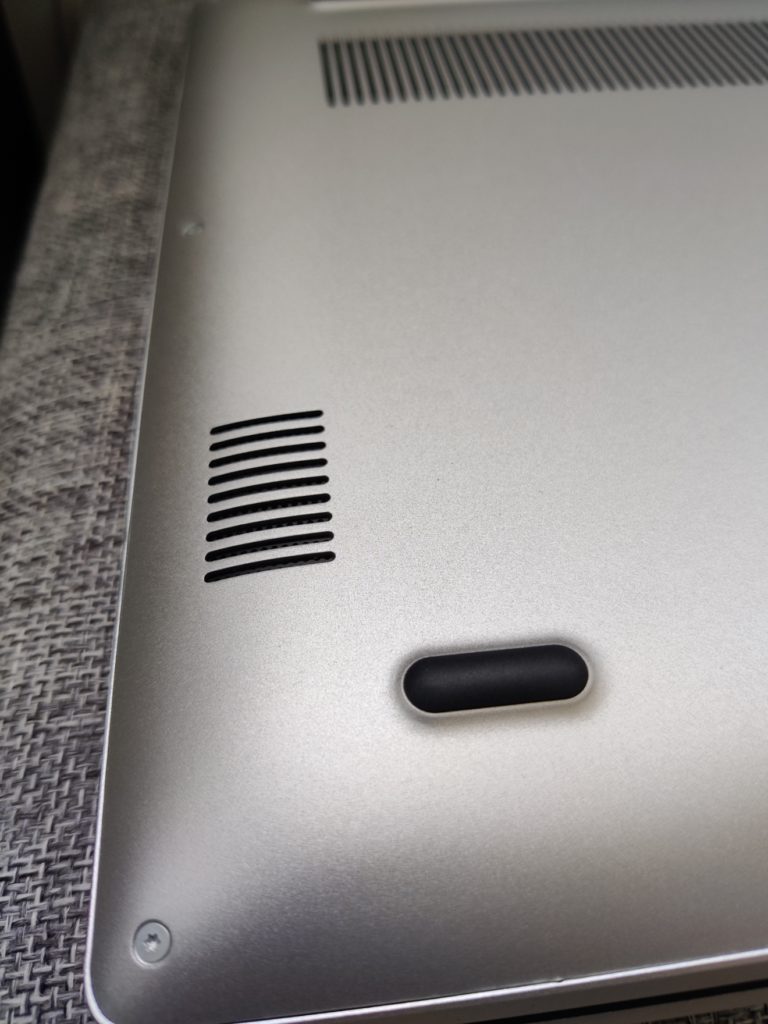 That said, the sound produced is still pretty clear and avoids being too distorted even when you turn up the volume. Sounds produced do fall short of definition and bass, though, especially when playing music.
Keyboard & trackpad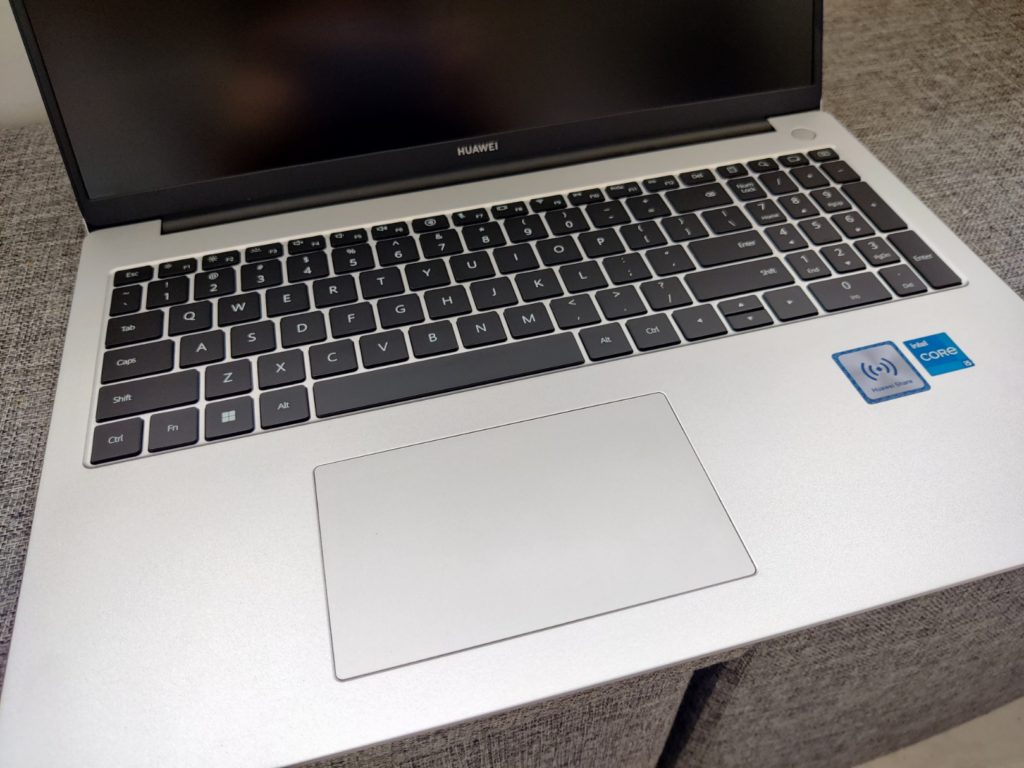 Owing to its large size, the MateBook D 16 is fully capable of featuring a full-size keyboard and a separate number pad. This setup will be useful to some people, but coming from a smaller laptop, it felt strange at first. I kept making typing mistakes here and there. You do, however, quickly get used to it.
Overall, typing on the MateBook D 16's keyboard is a satisfying experience. Each key is responsive and tactile, and typing seems to be quieter than on a typical laptop. That's great for those who tend to work in public. You'd also notice that the webcam isn't hidden away in the keyboard this time too.
The MateBook D16's trackpad is large and accords users an excellent level of control. It is very responsive and snappy.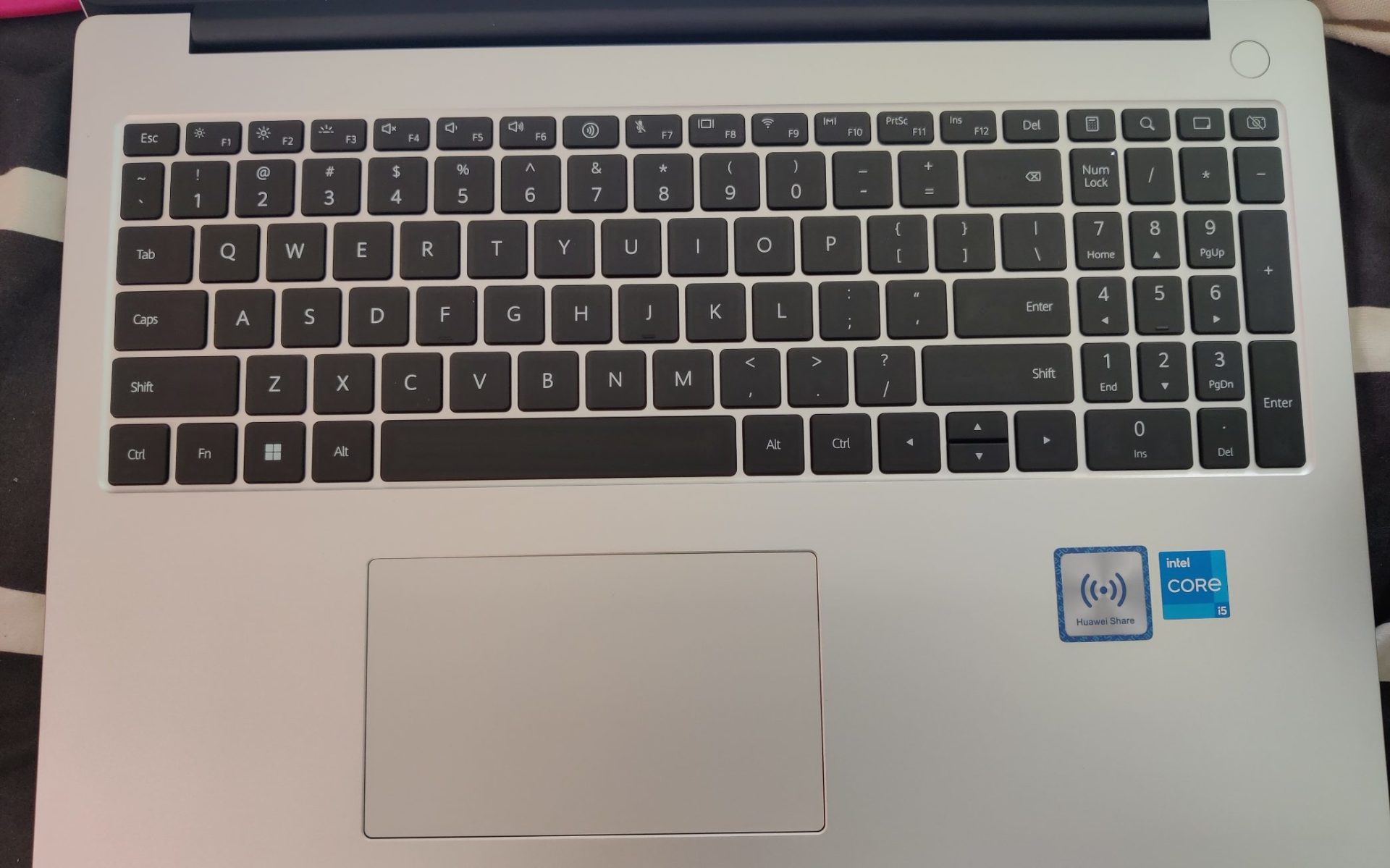 Our only complaint is its location – Huawei chose to locate it towards the left of the laptop so that it is directly under the main keyboard section, away from the number pad. It looks pretty strange, but it is also quite annoying to have to get used to.
Battery & performance
Like most of Huawei's newer laptops, the Matebook D 16 sees an Intel Core processor with Intel Iris X graphics. On this laptop, you get 12th generation Core i5 or Core i7 H-series processors combined with either 8GB or 16GB LPDDR4X RAM and 512GB storage. Our review unit came with the former. In day to day use, the laptop is more than capable of handling school or work tasks, which we feel is the main target audience of this laptop.
Overall, the newer laptop is a clear upgrade over the Ryzen 4000 chips in the original. That said, without a discrete GPU, it is still not a machine you'd want to game intensely on.
Furthermore, because the MateBook D 16 is backed by a 60Wh battery, which is less than what we had hoped for, it isn't an all-day device. We set the brightness to 120 nits and looped a 720p, and the laptop could only last a little over 8 hours. That's not impressive, and you'll definitely need to reach out to your charger if you intend to use it for work and productivity tasks throughout the entire day.
Fortunately, the 65W charger that comes with the laptop is pretty capable despite its small size. In just 15 minutes, you can charge the battery up to about 25%. You'll get close to half charge in 30 minutes and a full charge in a little under 2 hours.
Pricing & availability
The Huawei MateBook D 16 is available one Lazada and Shopee for SGD $1298.
Verdict
If you're a power user looking for an all-day device (without reaching for a charger), the Huawei MateBook D 16 is definitely not the laptop you should consider. But if you're looking for an affordable 16-inch laptop with solid performance, a great port selection, a full-sized keyboard, a decent display, all packed within a premium and sleek aesthetic, the laptop makes a pretty compelling case.