Huawei has just launched their latest Smart Office products for 2022. With a focus on enhancing innovation in aesthetics, display, performance, connectivity and interaction, these new products are designed to bring out the best in you at work while maximizing your creativity and easing communications.
Products launched include Notebooks, Tablet PCs, Monitors, Network Routers, Earphones, Smartphones and other accessories. Here's everything that was launched:
HUAWEI MateBook X Pro
HUAWEI MateBook D16
HUAWEI MateBook 16s
HUAWEI MatePad Pro 11
HUAWEI MateView SE
HUAWEI WiFi Mesh 3 and WiFi AX3 Pro
HUAWEI FreeBuds Pro 2
HUAWEI Wireless Mouse
HUAWEI Stylish Backpack
HUAWEI nova Y90
Need more details about each of the products? Keep reading on to see how these 10 products can supercharge your smart office experience!
HUAWEI MateBook X Pro
The HUAWEI MateBook X Pro, which comes in elegant colours like Ink Blue, White and Space Gray, completely redefines what a laptop should look and feel like. Owing to the use of light and durable magnesium alloys in the full-CNC unibody design, the laptop weighs a mere 1.26kg, making it extremely portable.
The laptop's 1.2-inch Real Colour FullView Display obtained the world's first Eye Comfort 3.0 certification by TÜV Rheinland, and universal colour consistency technology. The latter ensures that the same pristine colours will display on Huawei laptops, smartphones, and tablets.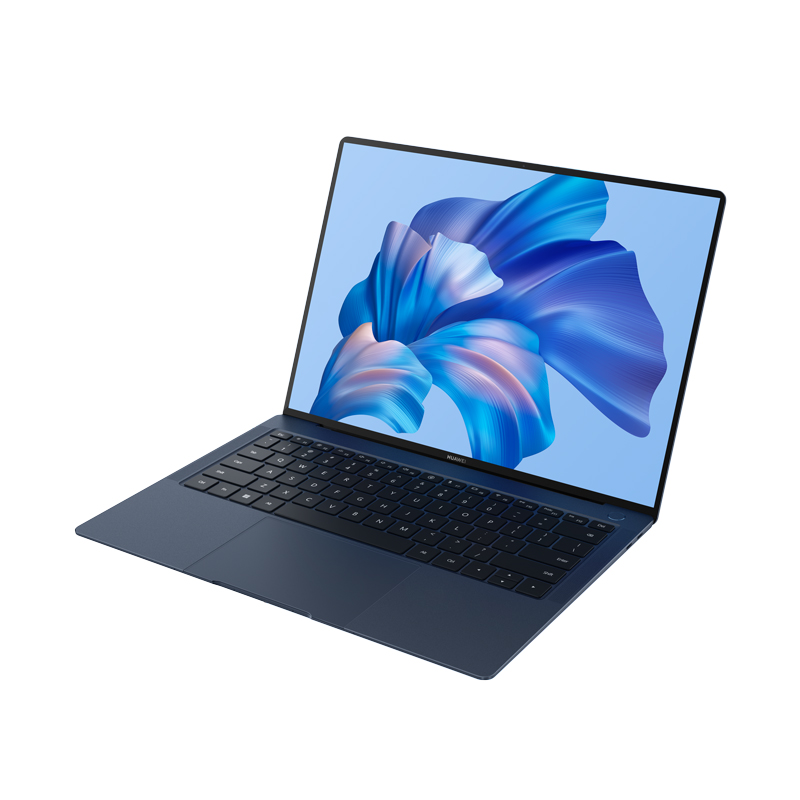 As performance machines, all HUAWEI MateBook X Pro laptops are certified by Intel® Evo™ and come with 12th Gen Core™ processors. The 30W performance mode will handle intensive tasks with remarkable ease.
For Zoom meetings, the new AI camera feature allows for the creation of immersive portable conference spaces to supercharge your office experience.
HUAWEI MateBook D16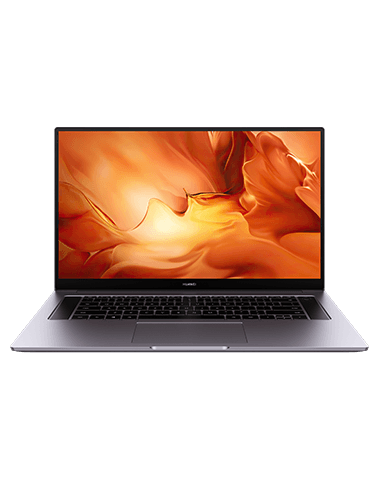 HUAWEI MateBook D16 – the latest addition to the HUAWEI MateBook D series – has received a major upgrade. It now comes with a gorgeous 16-inch display and lightweight design. With a thickness of 18mm and a weight of 1.7kg, the laptop is great for those on the go.
Equipped with the HUAWEI Metaline Antenna, MateBook D16 is the first laptop that could improve the signal conversion rate by 56% and facilitate high-speed Internet access. The HUAWEI MateBook D16 model comes chock full of cutting-edge features, including Super Device , a Fingerprint Power Button, and fast charging, to make daily work, study, and leisure more rewarding than ever.
HUAWEI MateBook 16s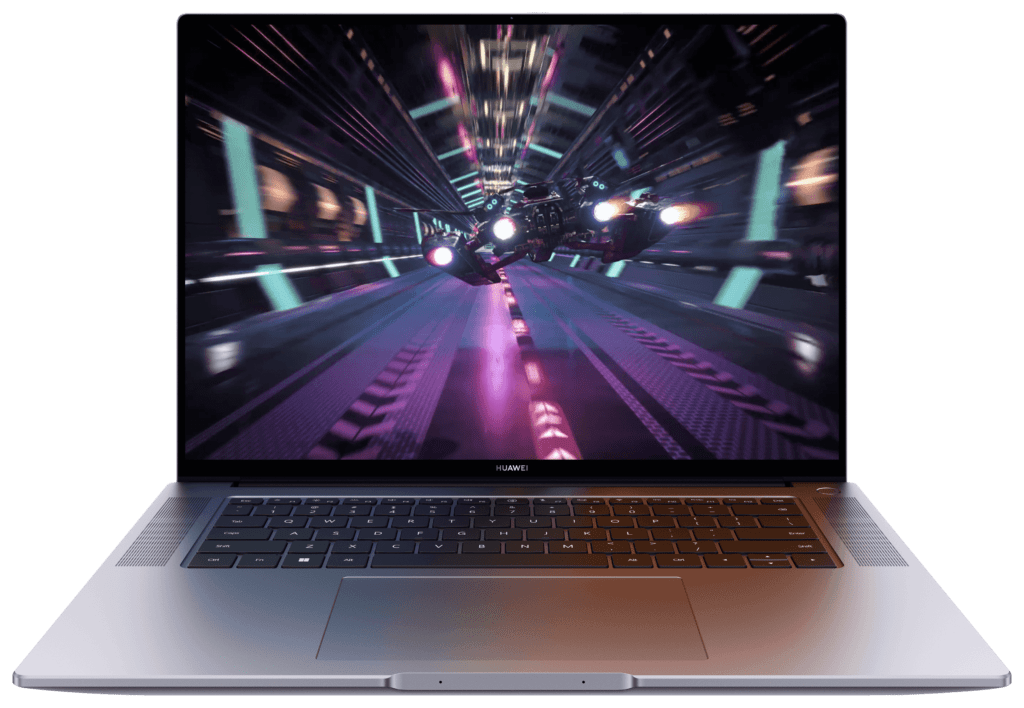 Another laptop to consider, the HUAWEI MateBook 16s is a professional large-screen high-performance notebook and is Evo-certified equipped with a 12th-generation Intel Core i7-12700H processor. It comes with a vast 16-inch 2.5K touchscreen, with an average ΔE<1 high color accuracy.
With its durable chassis, keyboard with number pad, large display, and 1080p webcam, this is an ideal laptop for content creators and designers who will appreciate the specs that will allow them to present their ideas and creations in the best possible light.
HUAWEI MatePad Pro 11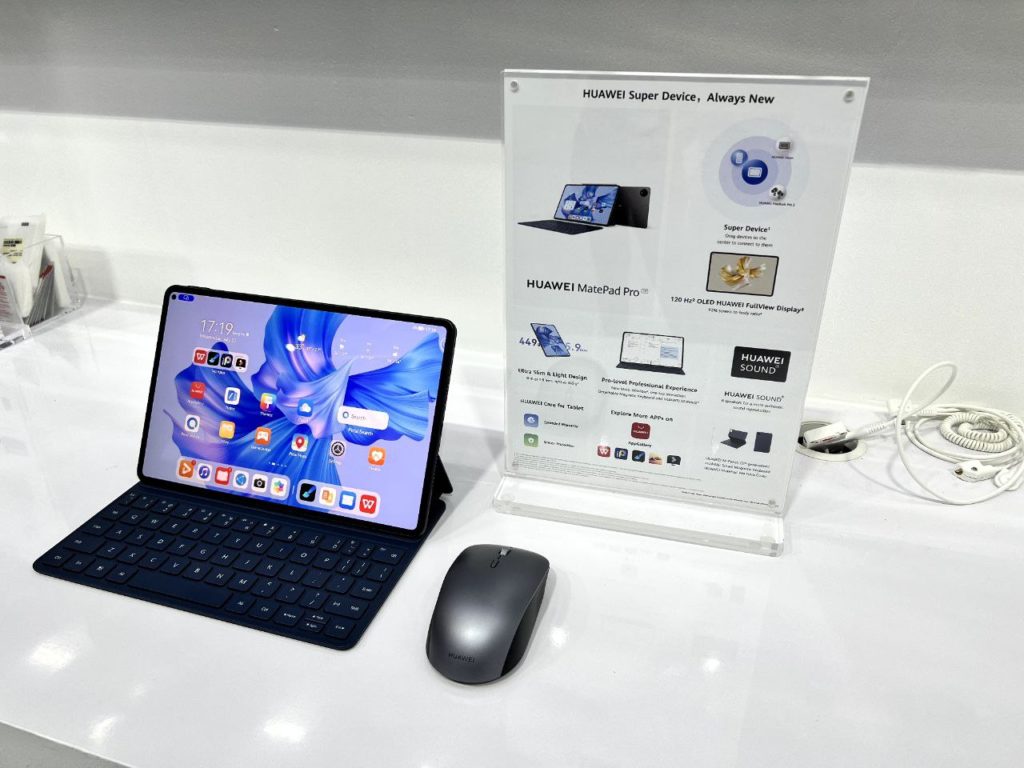 In the tablets department, HUAWEI announced the new HUAWEI MatePad Pro 11, an 11-inch tablet that comes with OLED Real Color HUAWEI FullView Display with 92% screen-to-body ration and a buttery-smooth 120 Hz refresh rate. It is the world's first TÜV Rheinland Full Care Display 3.0-certified tablet. Weighing just 440g with a thickness of 5.9mm, the MatePad Pro 11 is the lightest and thinnest 11-inch premium tablet of the brand.
HUAWEI MateView SE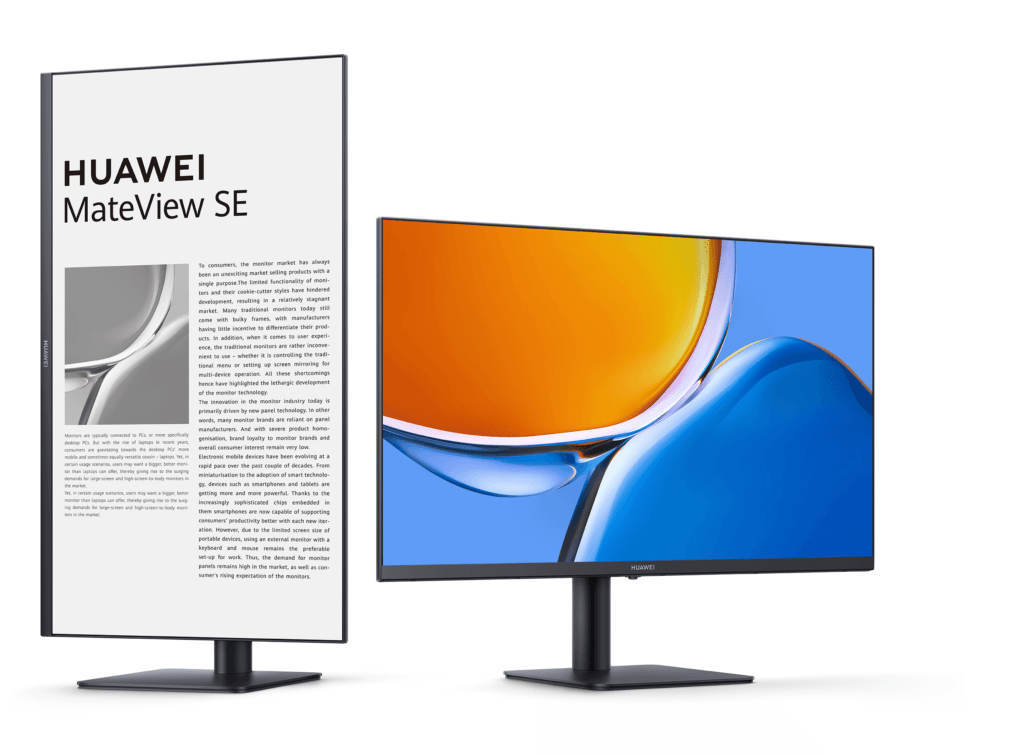 HUAWEI introduced the MateView SE to its growing family of monitors. It comes with a 23.8-inch display that features 92% screen-to-body ratio, and is designed to meet all productivity needs. The 90% P3 color gamut and 100% sRGB color gamut allows you to immersive fully into the task-at-hand. Each HUAWEI MateView SE device is also individually calibrated prior to delivery, to ensure that the color accuracy of the screen meets the △E < 218 standard.
For those who spend long hours staring at monitors, the MateView SE is equipped with the iconic ink-on-paper effect for comfort. For even more comfort, the Adjustable Swivel Stand Edition supports pivot rotation from 0° to 90°vertical pivot 0mm to 110mm up and down height adjustment, -5°to 18° pitch angle adjustment and VESA wall mounting.
HUAWEI WiFi Mesh 3 and WiFi AX3 Pro
The latest HUAWEI WiFi Mesh 3, equipped with Whole Home WiFi 6 Plus, allows you to enjoy high-speed WiFi for up to 250+ connections that cover 400 square meters. Mesh 3 supports Wi-Fi Bonding and backup which create connections between routers with all bands at the same time for higher and more stable network efficiency as you work hard.
There is also HUAWEI WiFi AX3 Pro, which comes in 3000 Mbps, supports Smart office acceleration, one touch-connect and visualized Wi-Fi Diagnosis to bring you the ultimate smart Wi-Fi experience.
HUAWEI FreeBuds Pro 2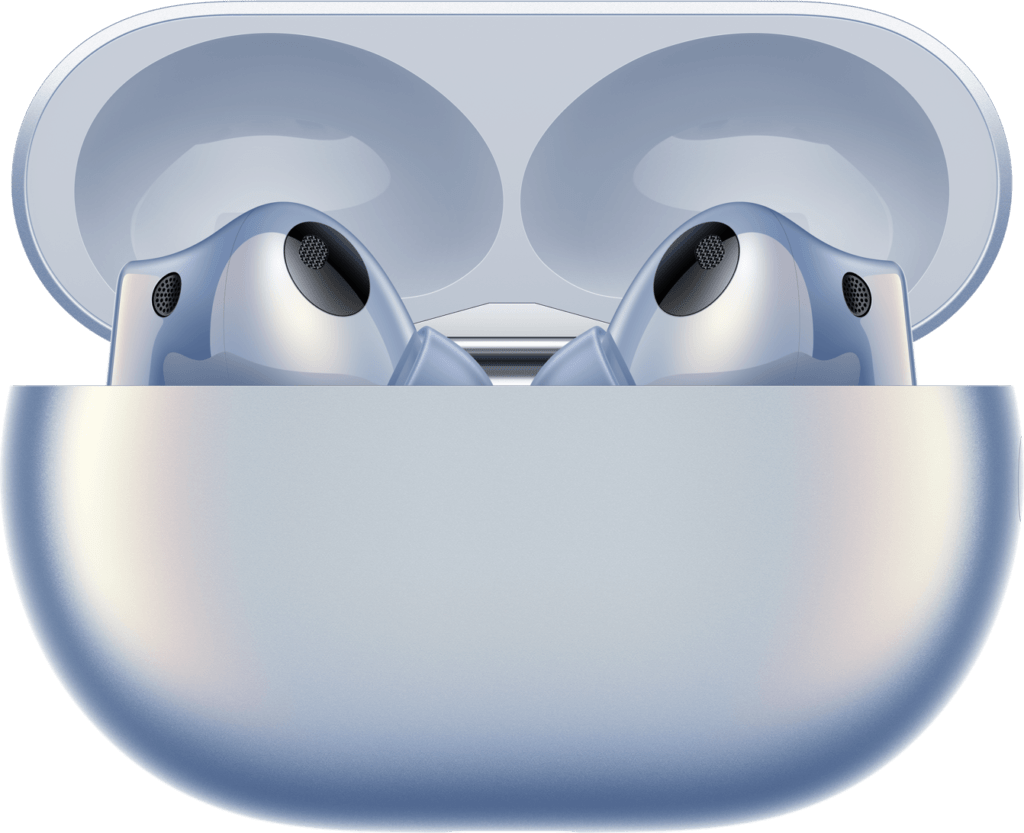 To amp up your conference calls, the HUAWEI FreeBuds Pro 2 incorporates cutting-edge TWS capabilities, taking acoustics to new heights. It comes with the Ultra-hearing dual-driver true sound system and digital cross-over technology, delivering better bass and great sound quality with rich details.
In addition to exceptional sound quality, HUAWEI FreeBuds Pro 2 continues to set new standards for TWS noise cancellation. The new call noise cancellation feature, Pure Voice, improves voice call quality thanks to the presence of a 4-Mic Call Noise Cancellation system and Huawei-exclusive deep neural network (DNN) noise cancellation algorithm.
The Triple Mic ANC System, with three highly sensitive microphones, boosts the average ANC depth by 15% as compared to its predecessor.
HUAWEI Wireless Mouse
No office setup is complete without a good and capable mouse. The HUAWEI Wireless Mouse, the first mouse to support Seamless Handoff among Three Devices by ScreenHop, makes cross-device handoffs more seamless than ever. The ergonomic design is designed with office workers in mind, serving as a comfortable resting surface for the fingers, to produce a hand-in-glove grip.
HUAWEI Stylish Backpack
If you're in need of a backpack to place all of your devices while you're on the go, consider HUAWEI's stylish backpack. The minimalist backpack goes with most outfits and comes with a generous 18.5 L capacity that can fit a 11-16" inch laptop, and is made with water-proof PU fabric and high-density sponge materials to protect your devices, rain or shine.
HUAWEI nova Y90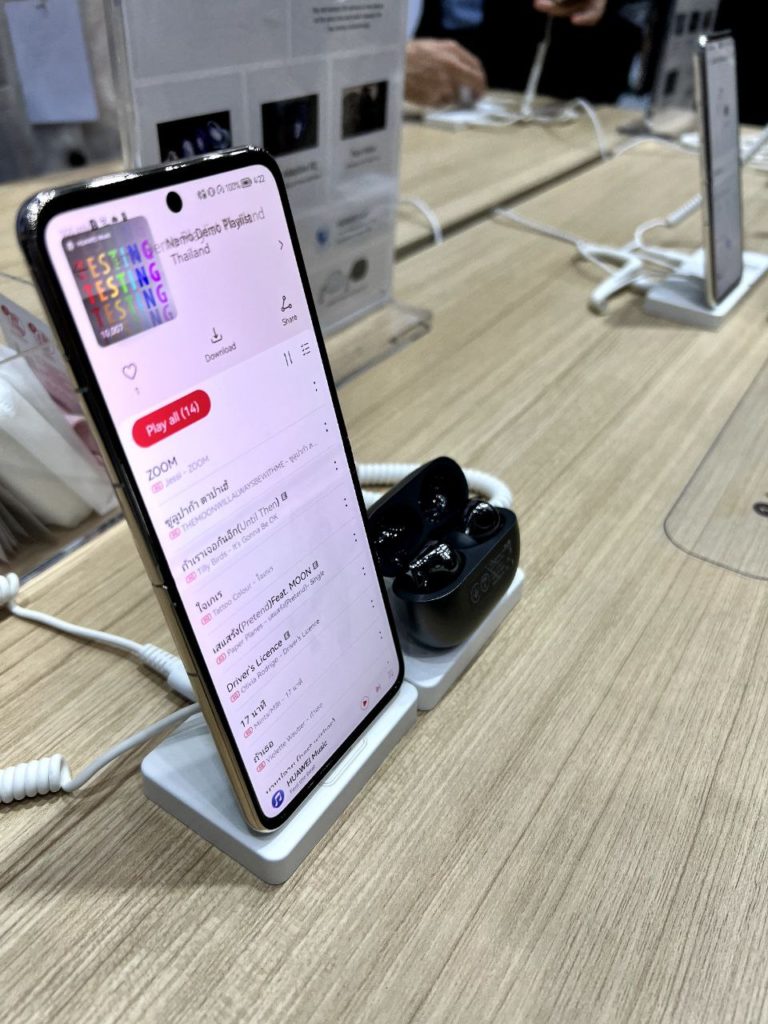 Finally, we have the HUAWEI nova Y90 – the brand's new smartphone with the iconic Space Ring Design. The phone brings a series of impressive features, including a 6.7-inch HUAWEI Edgeless FullView Display for immersive viewing, an enhanced battery life with a large 5000mAh battery and 40W HUAWEI SuperCharge solution, as well as an upgraded 128GB large storage capacity.
On the camera front, it is equipped with a Rear 50MP AI Triple Camera that supports innovative features such as Super Night Mode, Front/Rear Dual-view Video, and AI Snapshot, bringing users an excellent imaging experience.
Getting these products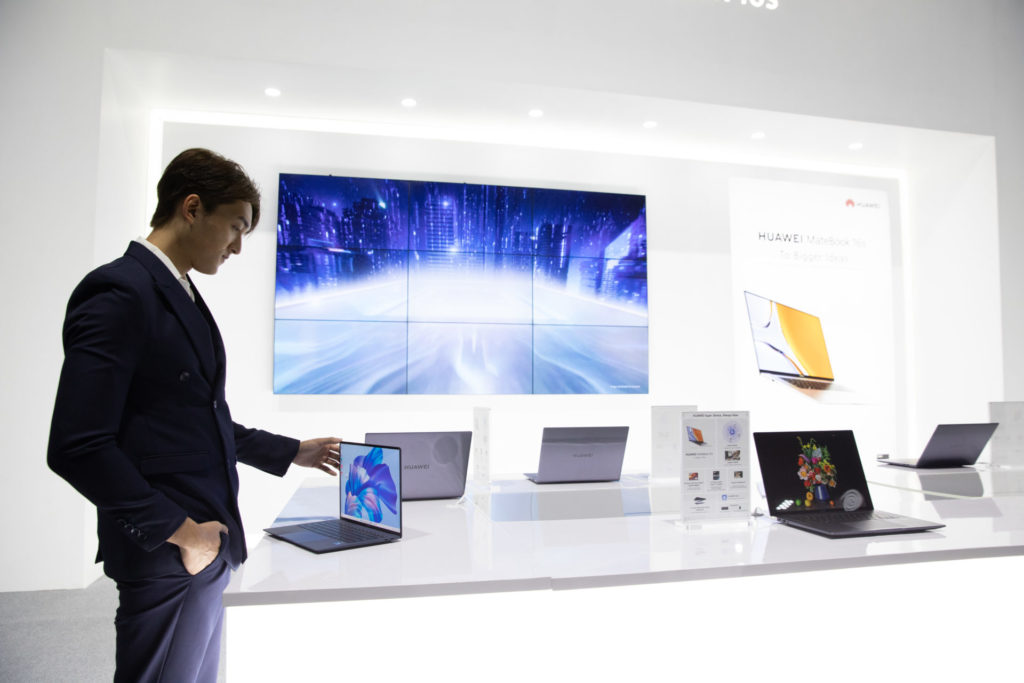 The latest range of HUAWEI Smart Office products will be available for pre-order from 5 August 2022. With every pre-order of the wide range of laptops including the HUAWEI MateBook X Pro, HUAWEI MateBook 16s, HUAWEI MateBook 14 and HUAWEI MateBook D 16, Huawei will be giving away a MateView monitor (worth up to $998), along with other handy accessories like Backpack, USB Flash Drive and Bluetooth Mouse.
Huawei Smart Office Pre-Order Details

Product

Retail Price (SGD)

Free Gifts (worth up to $1,391)

MateBook X Pro (i7)

$2,798

●      Backpack

●      USB Flash Drive

●      Bluetooth Mouse (2nd Gen)

+      1 Year Extended Warranty

MateBook 16s (i9)

$2,298

MateBook D 16 (i5)

$1,298

●      Backpack

●      USB Flash Drive

MateBook D 16 (i7)

$1,498

MateBook 14 (i7)

$1,798

●      Backpack

●      USB Flash Drive

●      Bluetooth Mouse (2nd Gen)

+      1 Year Extended Warranty

Pre-Order Channels

(applicable for all products)

●      Challenger and Courts: 5 –  16 August

●      Lazada and Shopee: 5 – 18 August
Huawei is further sweetening the deal this August with its 8.8 Super Sale on Shopee and Lazada, from 4 – 10 August 2022. Enjoy up to 41% off, up to $1,391 worth of freebies and $10 voucher on a wide range of products, including laptops, tablets, smartwatches and audio devices.
Those looking to complete their Smart Office set-up can go for the HUAWEI MatePad Pro or Huawei MatePad T, retailing at $683 (U.P: $998) and $168 (U.P: $228) respectively. It's time to set your alarm and shop to your heart's content.
8.8 Super Sale Promo Highlights (Shopee & Lazada)

Product

Promo Price (SGD)

MateBook 14 11th Gen Intel i5 (8+512GB)

$948 (U.P: $1,398)

MatePad Pro WIFI (8GB+256GB)

$638 (U.P: $998)

MatePad T 10 WIFI (2GB+32GB)

$168 (U.P. $228)

WATCH GT 2 46mm Active

$148 (U.P. $238)