GIGABYTE TECHNOLOGY Co. Ltd is a global leader in technology who stays at the forefront of innovation and provides world-renowned hardware and services for more than 30 years, and is now presenting a virtual show as an alternative approach to connect with partners, buyers, and users.
GIGABYTE Virtual Show will highlight a selection of smart IoT applications that can help businesses and services adapting to the new normal, and how GIGABYTE continues to accelerate these exciting developments with Data Center expertise. In the coming weeks, the online exhibition features a forum led by GIGABYTE and experts from the industry to share perspectives and create discussion on timely topics and trends with registered GIGABYTE members.
Using Smart to Prepare Society for the New Normal
The challenges the world faces this year force changes upon our regular routines that aren't easy to adapt, but technological breakthroughs can provide the flexibility required to make rapid responses to these unpredictable events. GIGABYTE has a diverse product and solution portfolio that allows it to establish the role of an enabler of smart technologies.
GIGABYTE and its subsidiaries have developed a variety of AIoT (Artificial Intelligence of Things) featuring facial recognition, motion detection, and 3D sensing, each with its unique applications and design. These touchless solutions, whether used in healthcare as patient monitoring, retail as analyzed marketing, or the corporate environment as a gatekeeping mechanism, could serve a unique purpose and improve the effectiveness of security, interactivity, and management in different industries.
AERO series laptops have been receiving praise from users for both professional work and hardcore gaming. The AERO series' thin and light features and its incredible performance continue to impress and set a standard of mobile computing that empowers PC users to carry out their typical desktop tasks wherever they see fit. GIGABYTE launched – VISION, a new motherboard product line with Z490 chipset, which integrates Intel's 10th gen CPU's improved performance to deliver higher functionality and stability for professional users who require more resources to perform heavy-workload design projects.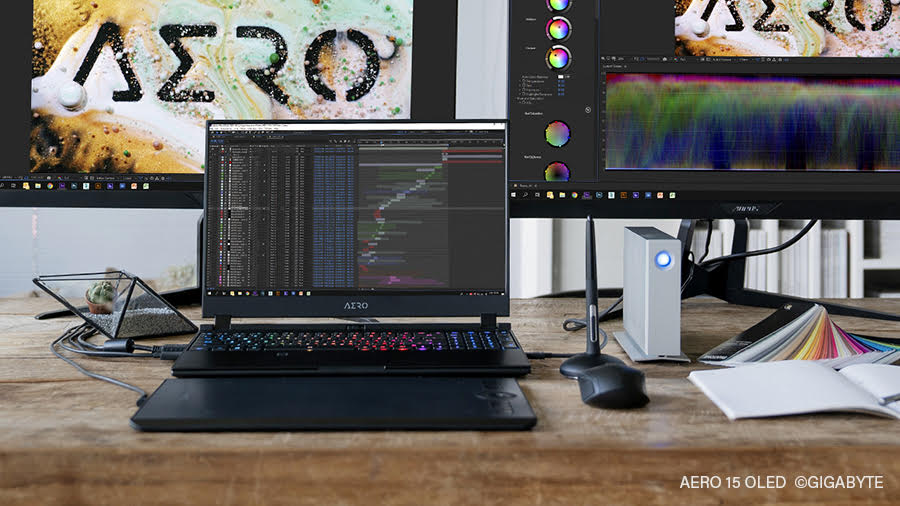 AERO series laptops feature bright and highly accurate color display panel to provide professionals with unprecedented visual experience.(image courtesy of GIGABYTE)
Enabling Smart to Communicate with the Real World
GIGABYTE's core strength is the proficiency in its hardware design in both PC and HPC Data Centers. With over 30 years of experience in the industry, GIGABYTE has built the reputation and know-how to provide exceptional products, as well as serving an array of forward-looking pioneers to make their innovative breakthroughs. With solid technical background and R&D, GIGABYTE designed G-series servers and MyelinTek MLsteam suite that offers powerful computing and user-friendly GUI for ease of Deep Learning's training job management, training model analysis, and real-time system monitoring – effectively accelerate the implementation of DL in smart technologies. GIGABYTE also utilized Intel's new Xeon 4-way, which can perform data transfer or share workload at 20.8GT/s with the other three processors on the server motherboard, to effectively reduce data bottleneck and allows for even faster data processing, creating amazing possibilities.
The implementation of 5G has slightly slowed down due to the volatility of the world's situations. Nevertheless, the network infrastructure upgrade continues and is still the biggest factor that allows smart devices to communicate. The key to supporting the next generation of 5G services is to adopt a Multi-Access Edge Computing (MEC) architecture that deploys cloud computing capabilities and an IT service environment at the edge of a cellular network. GIGABYTE delivers performance and cost-effective small footprint designs in E-series servers that are compatible with various virtualization software, which can provide the performance and low-latency to fully support edge cloud deployments on a 5G network.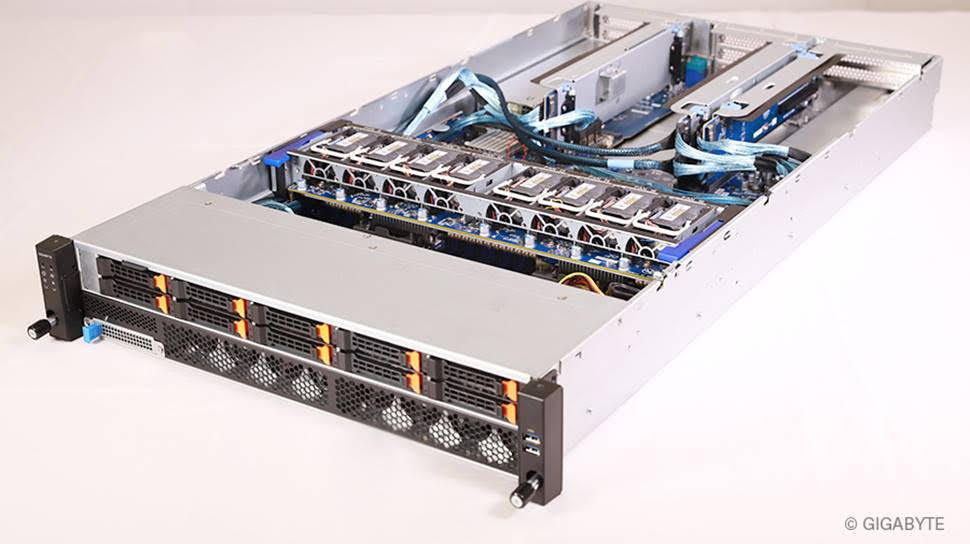 GIGABYTE has the know-how to provide server products and data center expertise for forward-looking pioneers to make their innovative breakthroughs. (image courtesy of GIGABYTE)
Enlighten Your Ideas and Spark Meaningful Discussions
GIGABYTE has built a great network of industry friends and partners who helped integrating smart technology into real-life applications. Since the virtual show is not only to present products and solutions, but also to provide a 'forum' – GIGABYTE community to share innovative ideas and business insights, GIGABYTE has invited experts in their respective fields to discuss trending technology topics.
Inspirational leaders in the industry have taken the opportunity to share their thoughts on relevant topics in our virtual show. Forrest Norrod, the SVP and GM of Data Center and embedded solutions business group of AMD, talks about AMD's partnership with GIGABYTE, in which together developed an arsenal of AMD servers that spans all workloads from high performance to edge computing. Dong Wei, the lead standards architect from ARM, thoroughly shares his rich knowledge behind their Arm ServerReady and Neoverse for edge, and how to establish a standard of uniformity in deployment and management using ARM server in data center that paves way for innovation. Jeff Wittich, the SVP of products from Ampere, also voiced their respective comments on the products and services based on the new ARM64 architecture.
We Welcome You at the Smart Side
GIGABYTE Virtual Show is already available online, and everyone is welcomed to visit the platform for a wide array of topics that illustrate how smart is shaping a new lifestyle in our days of the new normal. Technology enthusiasts and forerunners are also invited to our forum to further discuss the ins and outs of this new wave of technologies and, by sharing ideas and insights, building meaningful connections that together can explore the future prospects and bring smart to life.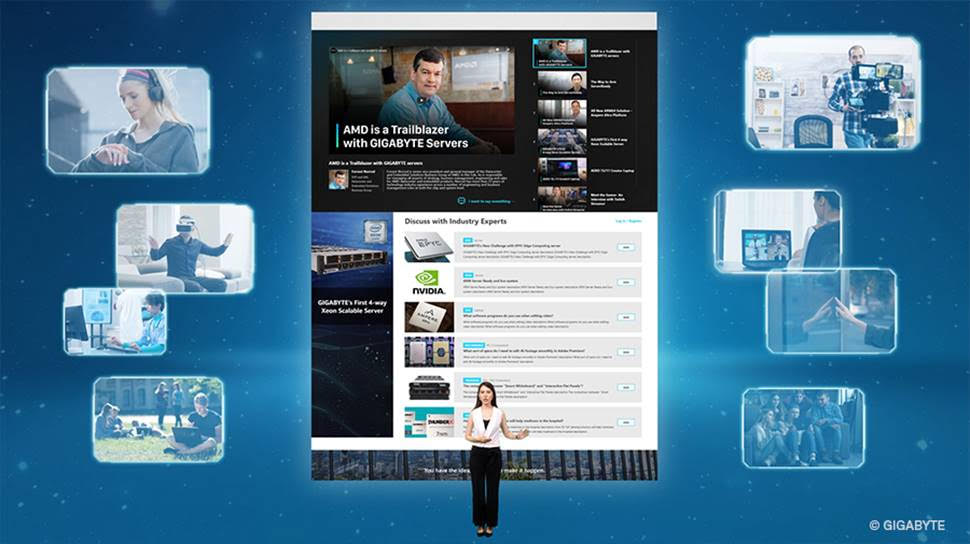 GIGABYTE Virtual Show is set to launch on June 30th and run for at least two weeks. (image courtesy of GIGABYTE)